Kids included.
Its hard to explain this "phenomenon" if you are not used to Norwegian Christmas celebration, but I´ll try. Every year an OLD movie from 1973, originally named Drei Haselnüsse für Aschenbrödel in German or Tři oříšky pro Popelku, is shown on our national TV Christmas eve. We call it Tree nuts for Cinderella, and its a different verson of Cinderella that you know from Disney. She does ride to the ball, loses one shoe and the prince finds her, but my favorite part is that she rides her white horse in the forest, humming the soundtrack of the movie. So for the last, I don't know, maybe 20 years, I have done my own " Cinderella riding" after I watch the movie every Christmas eve.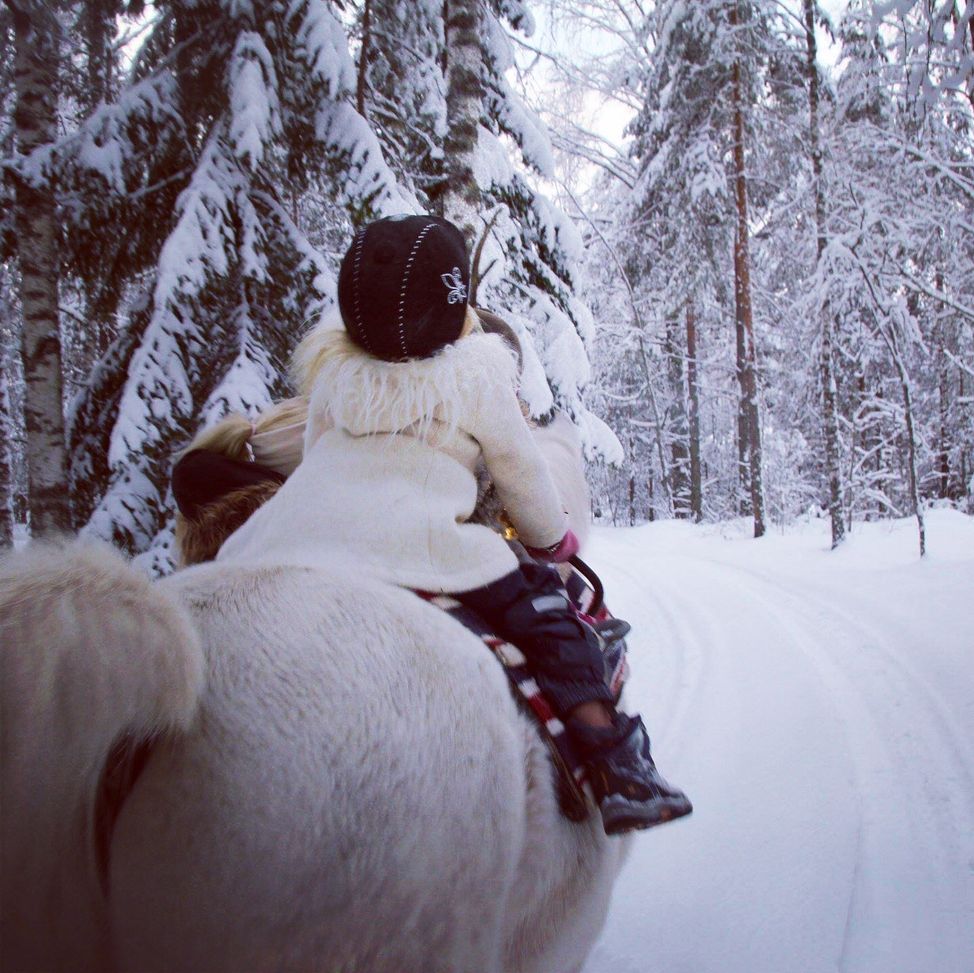 This year Liv have asked for some time if a boy could come and ride with her, and we invited him and his lovely family for "Santas porridge" and "Cinderella riding".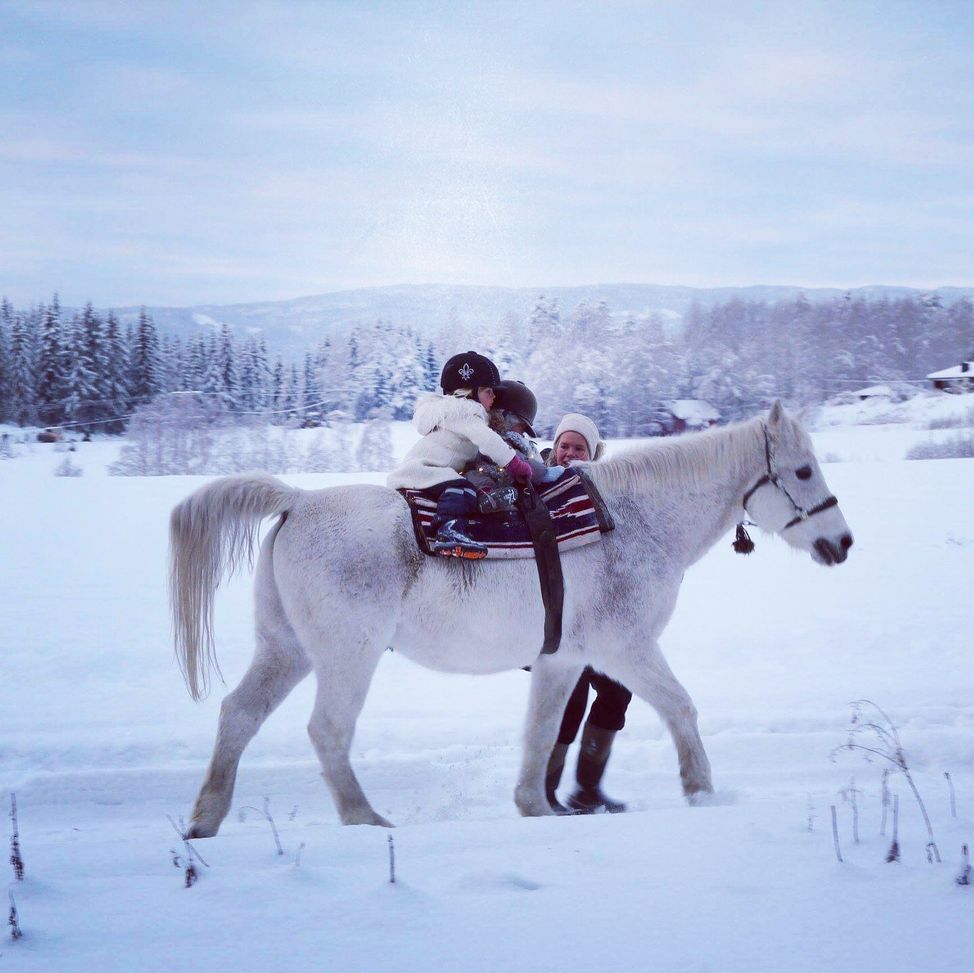 Four kids at age 1,2,4 and 5 on a horse and a pony. :)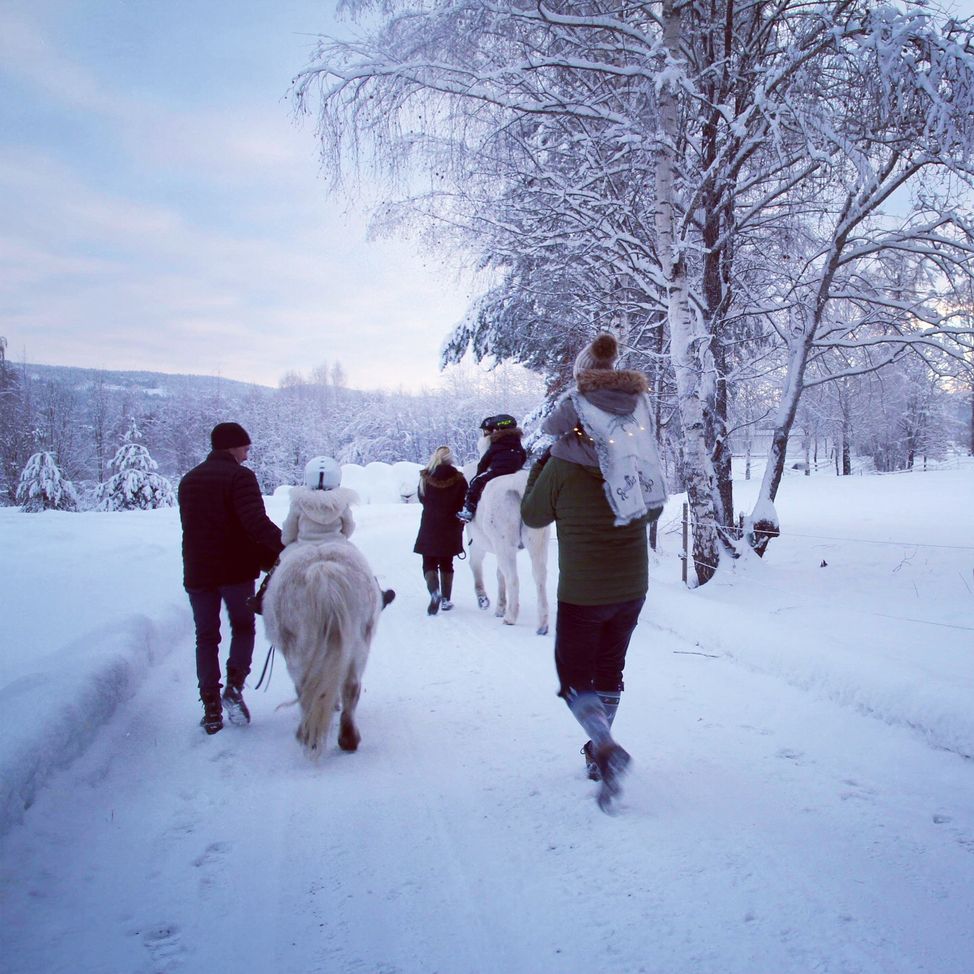 We rode around the farm and hummed the song from the movie, and then we gave our stable Santa part of the porridge like we traditionally do to keep peace with our farm Santa, a very very old tradition.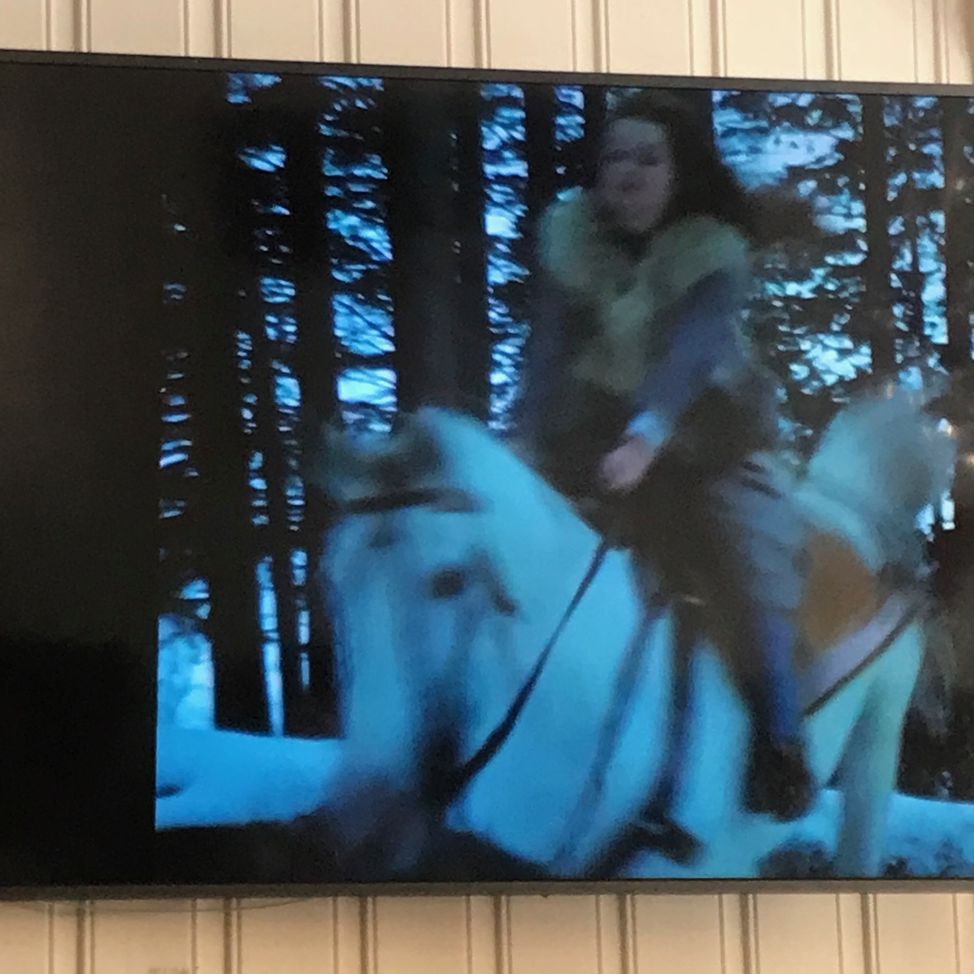 Then, the TV show came on, and it was then my turn! :D
Ahh, I LOVE this!! I´m such a CHILD, but who cares!? :D 
Ohh, and the shoe was on the tree.... :)