See our Saturday celebration for my new book and our newborn son!
A baptism and a book launch... all in one day? Well, who says you can't have your cake and eat it too? ;) Definitely not this Farmgirl! And speaking of cake... wait 'til you see our dessert table! 
I'll show you guys more later on this week, but for now, here's a sneak peek of that magical day!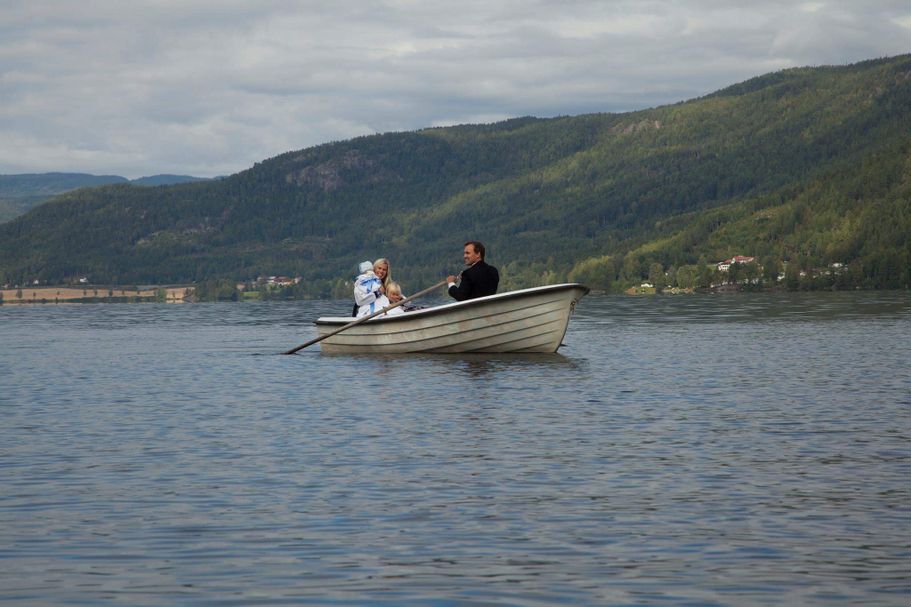 At 11 o'clock, we rowed across the fjord towards our beach for the baptism. We wore playing Morning Mood by Edvard Grieg as our background music.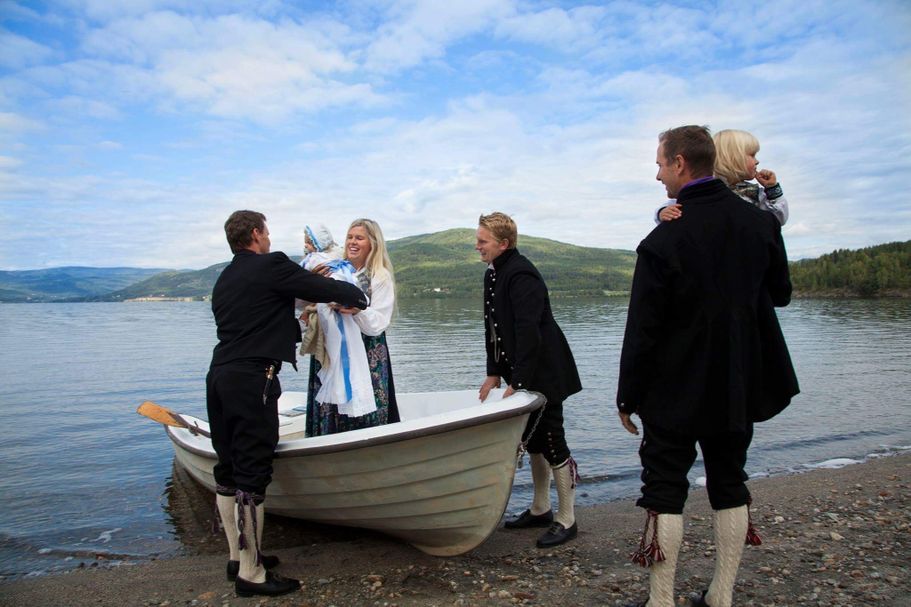 Ole Gunnar and Knut helped us unload our precious cargo ;)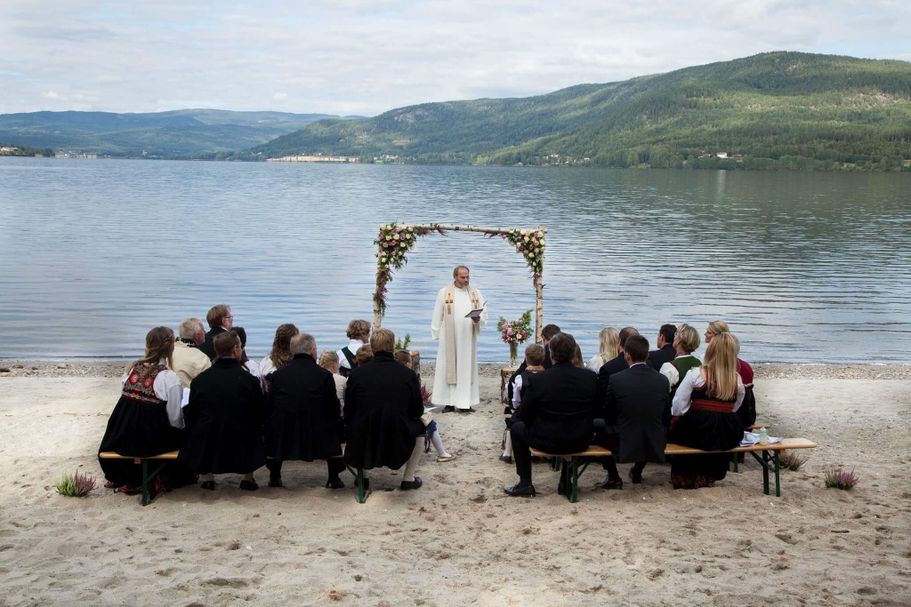 A beautiful, baptismal arch framed the naming ceremony; Halvor received the blessing from the fjord as he was christened with the "holy agua de Fjord" :) 
A family of four <3 The altar was fantastic! About as natural and DIY as you can get!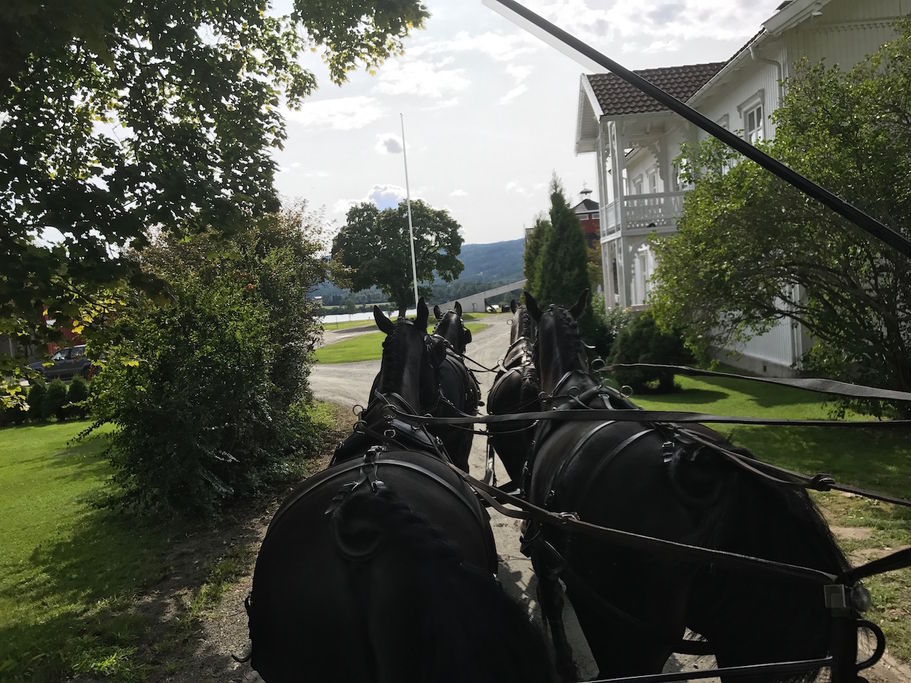 Then, to add to the magic, we rode back up to the house in a HORSE DRAWN CARRIAGE! 
Aren't they just enchanting? :D Very popular for weddings- you can understand why!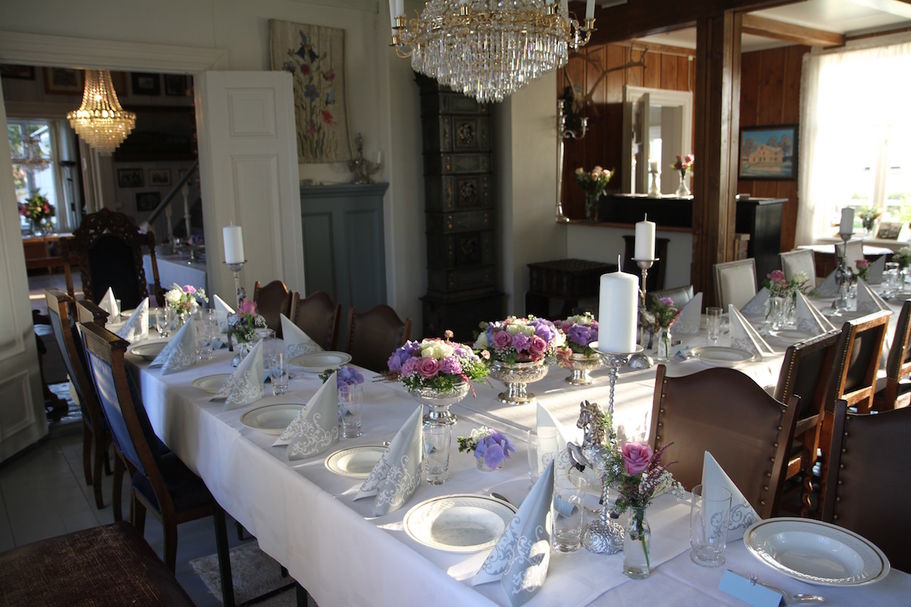 We had our larger dining room all set up for the big party, with my mother-in-law, Britt, as our head chef, and Aunt Gunhild in charge of the kitchen. A dream team for a dream day! :)
And remember when I mentioned cake? Take a look at our dessert table!
After the ceremony, we had dinner and dessert in the dining room. We even had "Farmgirl" cupcakes with HappyPigs and sheep on them hehe ;)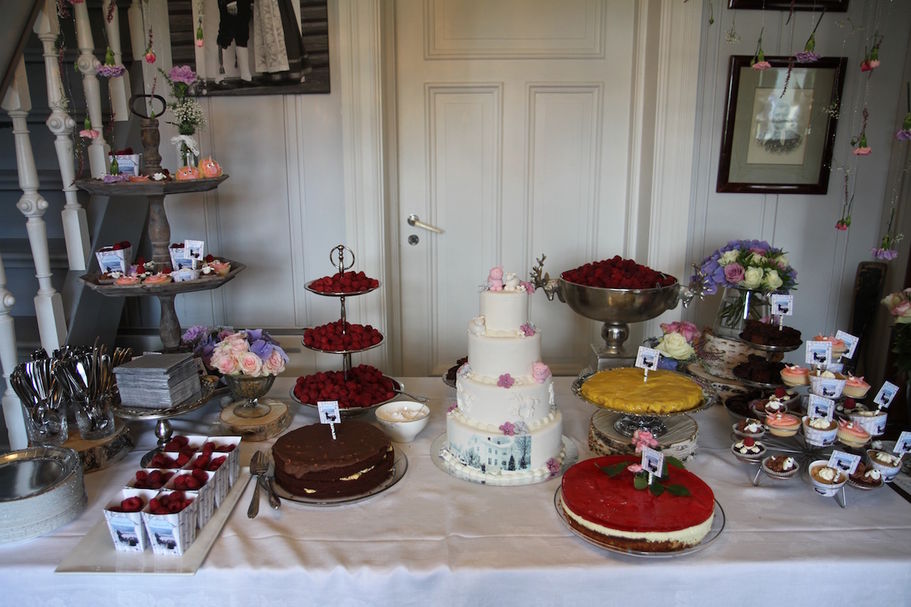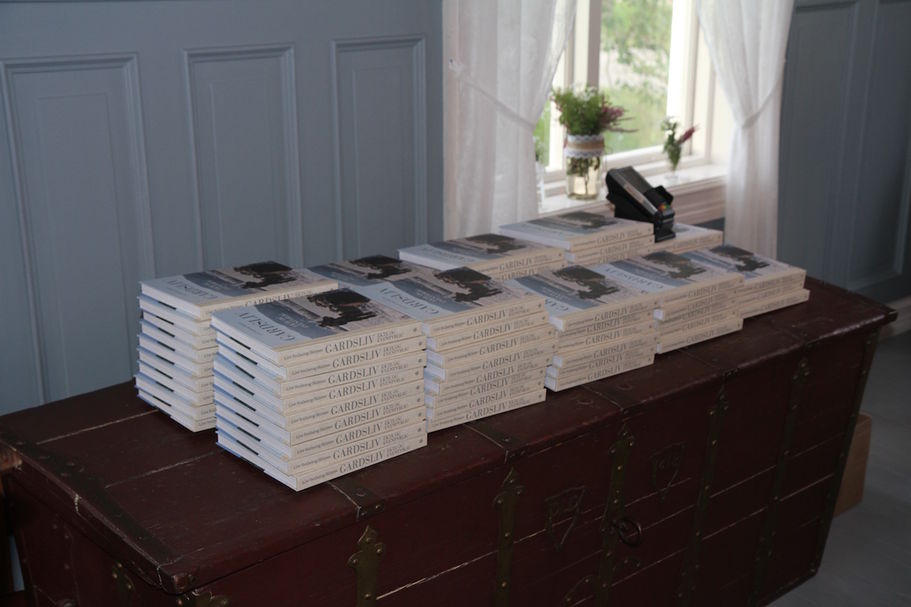 Take a look at our "book stand" on the old chest in the dining room!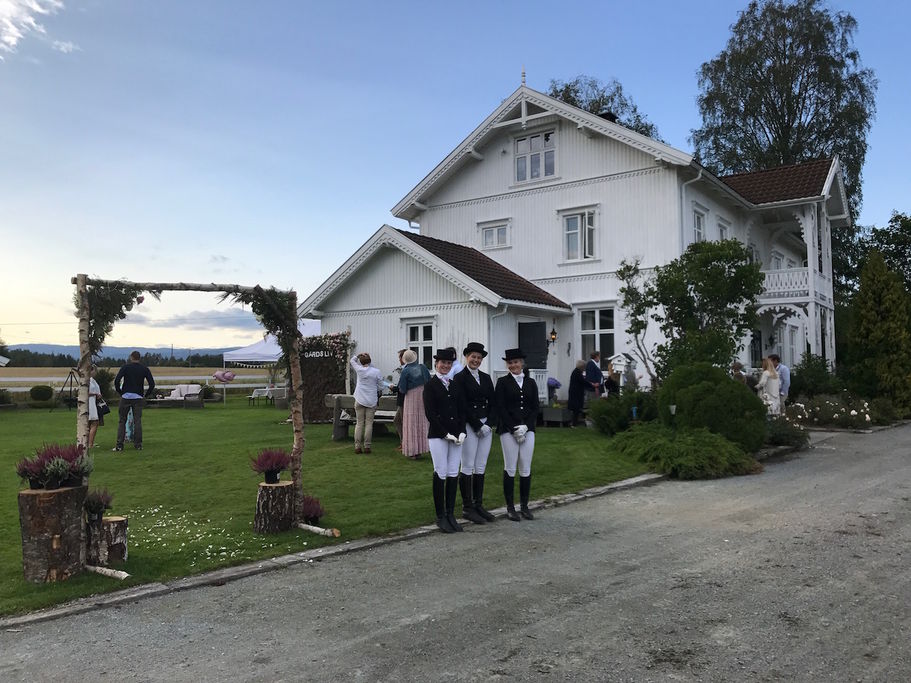 After dinner, we rigged the house to be ready for the book part of the day. I wanted the guests to have the full, fairy tale farm experience like I write about in my book, so we had them all park down by our mailbox, and then our four-horse carriage picked them up to bring them to the house in style :) We also had formal greeters to help them out of their Cinderella-esque carriers with ease...

Did we dream this or did it really happen? I had to pinch myself when I saw my friends and family step onto our farm from the charming carriages with huge smiles on their faces!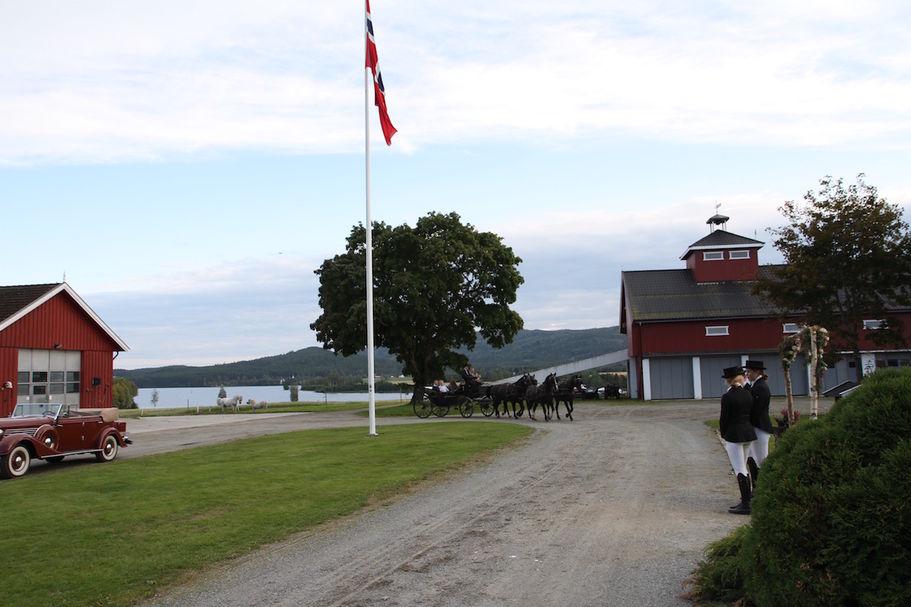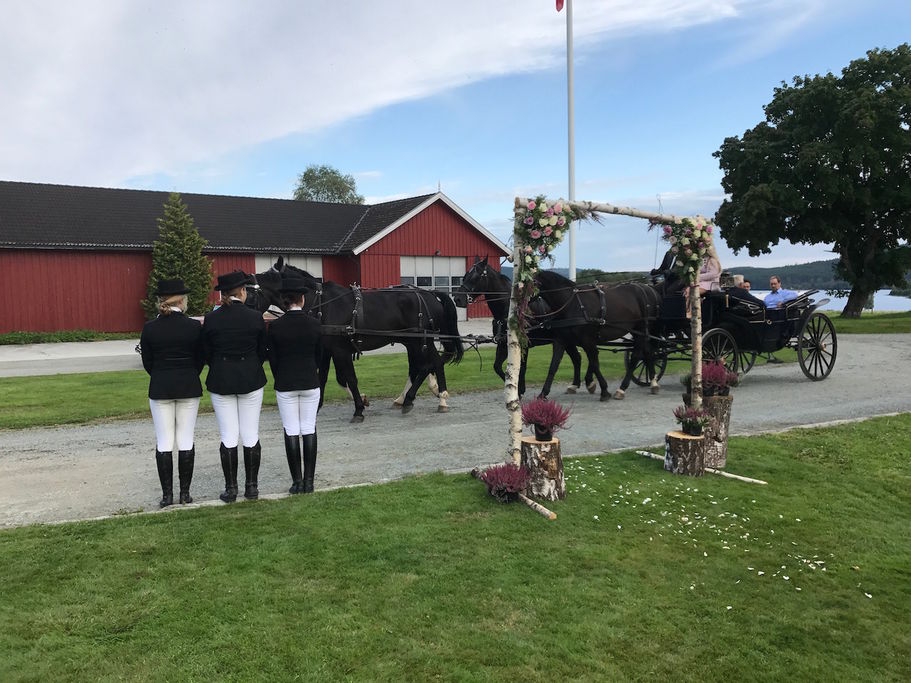 We had a "red carpet" of roses for the guests, too ;) Who said farm life can't be fancy?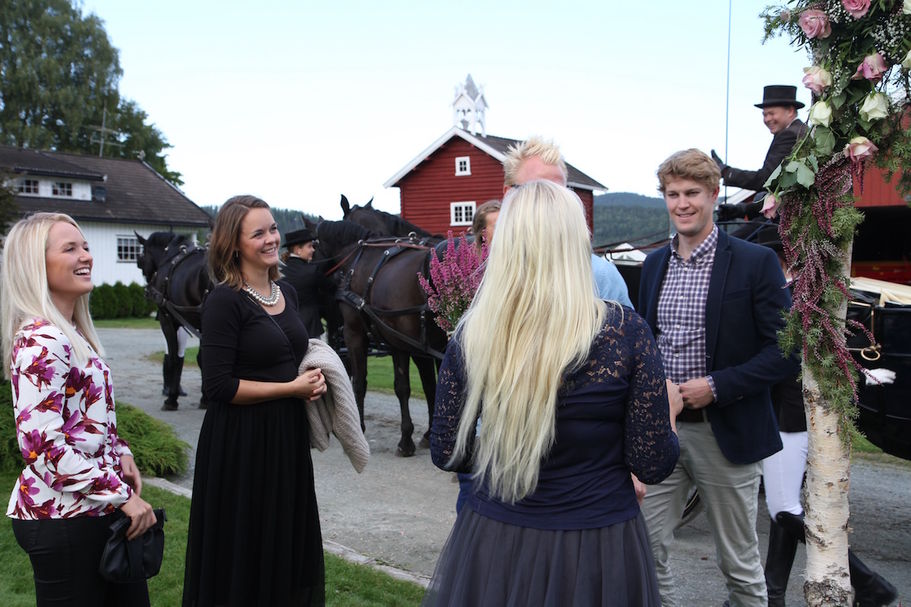 The flower photo wall turned out perfect! Who needs filters when you have this background?

We celebrated our successful event with champagne and sweets, and pictures to capture the fun. Afterall, our son got his name and our "book stand" was completely empty. I even got to practice my signature and feel like a true writer ;) Thanks to everyone who helped us make this magical day possible, and tune in for more details! 
PS- The book is for sale in Norway, but we're planning on an English version soon! Do you know anyone that would like to read about our little, fairy tale farm family? 
Photos from baptism by Anne Marit Sønsteby