Liv and I got them ourself
I love Christmas trees and to me, they are the ultimate symbol of Christmas. Since we have quite a decent size forest that belongs to the farm, I don't think its too much to take some extra trees just for decoration. Usually, we only have one tree, but last year when we had two it was so nice I decided to upgrade even further. 3 trees on the first floor, and one in Liv's room. Liv and I grabbed a saw, some ropes and went out in the forest to get our trees.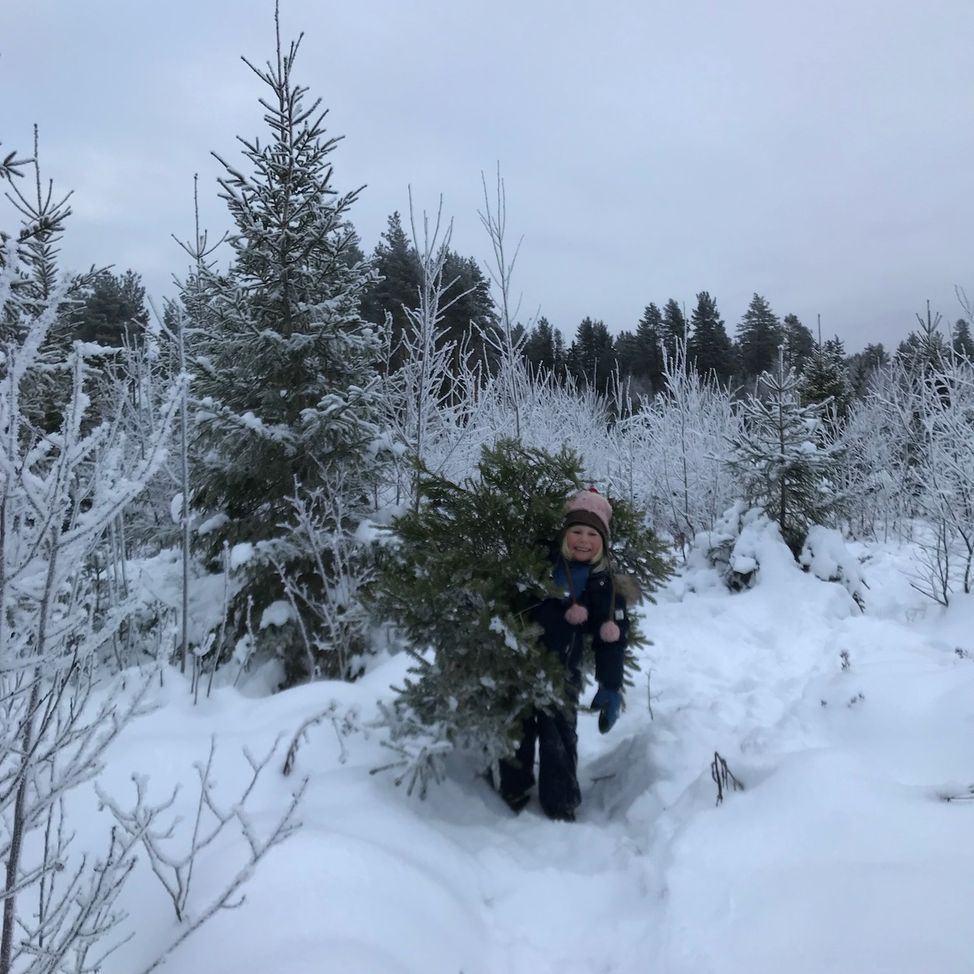 Liv has found one for her room. 
She helped out to decorate them all, and we had a very good time with our trees.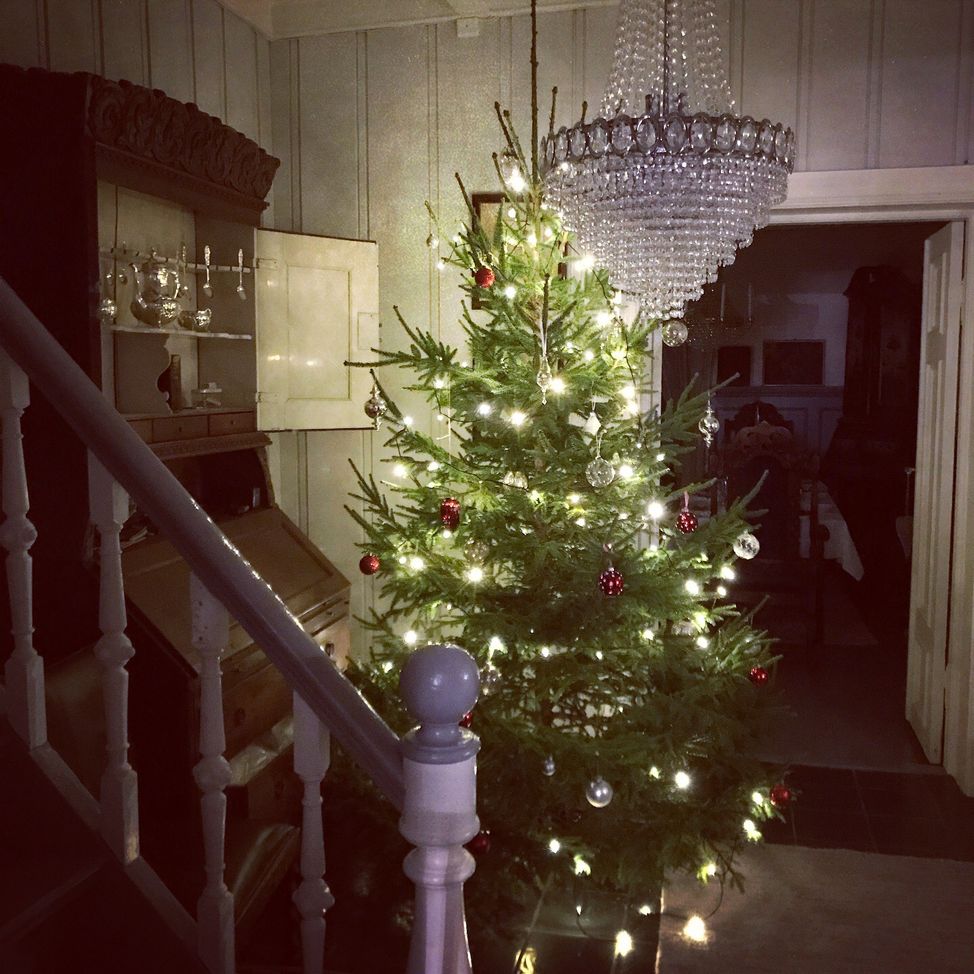 This was my favorite. Maybe the best shaped and pretties I have ever found growing in our forest. It's looks like a Disney tree! ;)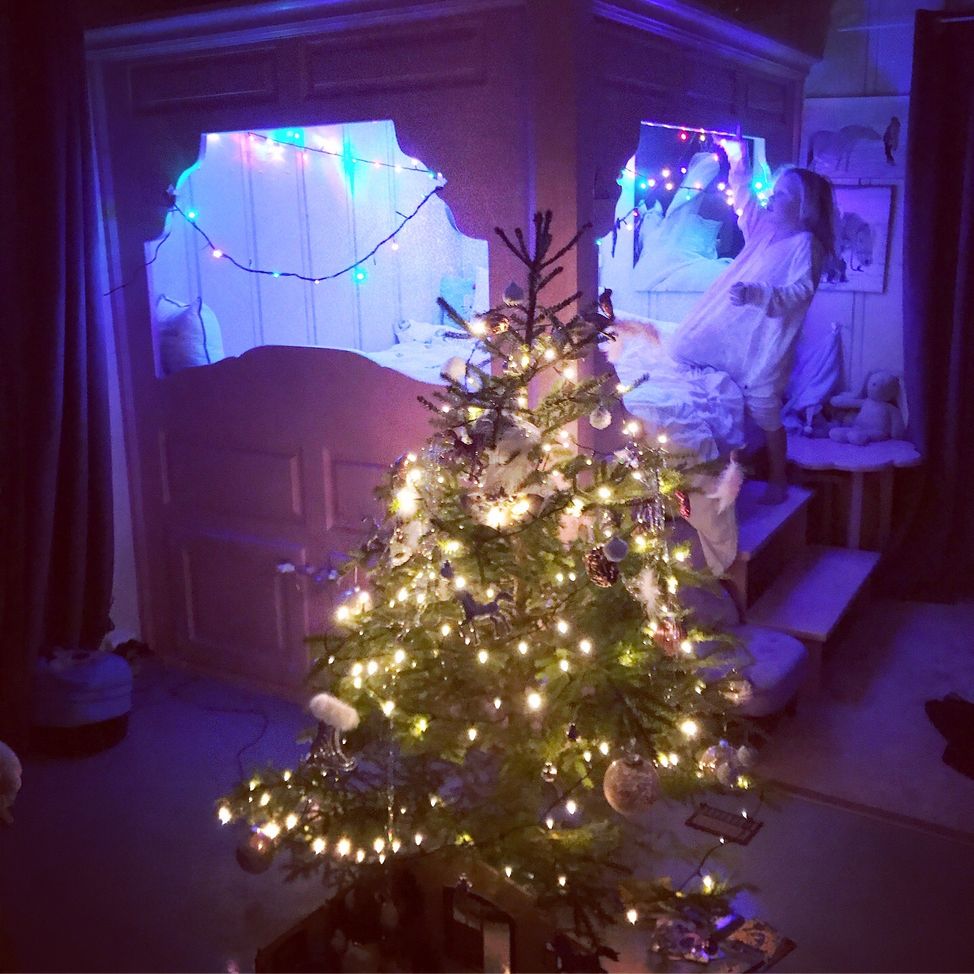 Look at this lucky girl getting her own tree, and flashy lights in her bed! She was beyond thrilled :)
As a big contrast to Liv's flashy room, I read an article that the glitter we use on our trees most likely was inspired by a species called " Huldrestry" (Usnea longissima) that grows wild in the forest. How cool is that, natures own Christmas decoration! :)