Check out Halvor's first fishing trip!
Halvor's first fishing trip happened on our annual trip when he was just one month old. He loved being up on the mountain at 1100 meters above sea level!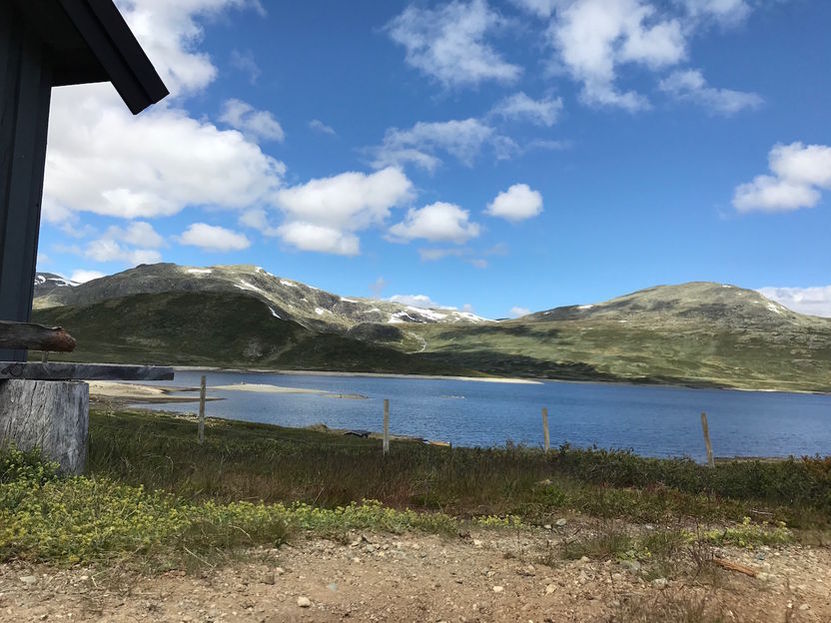 The view from the cabin.
Mom making an old traditional dish called "rømmegrøt" for my birthday lunch.
Cheers, birthday girl! :)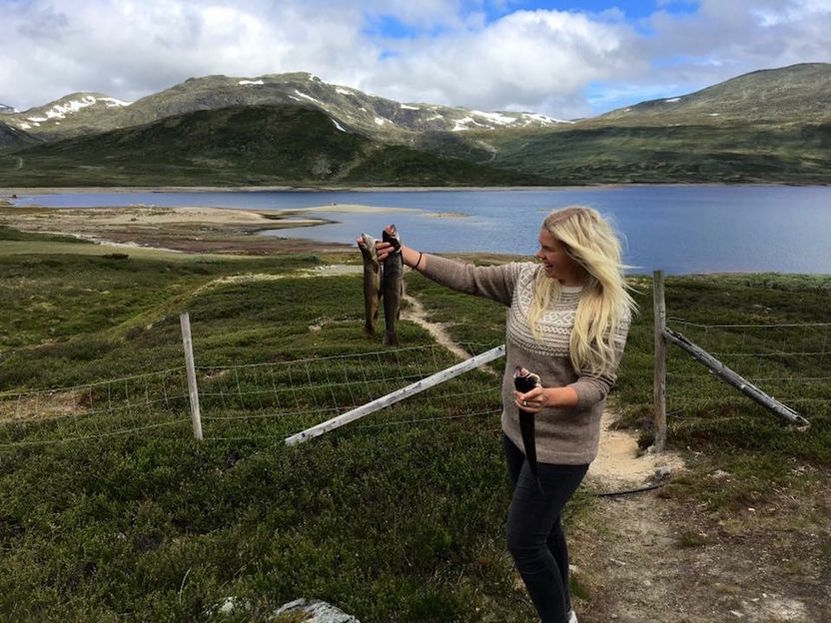 Fish!!
Strolling with Halvor on the mountain roads.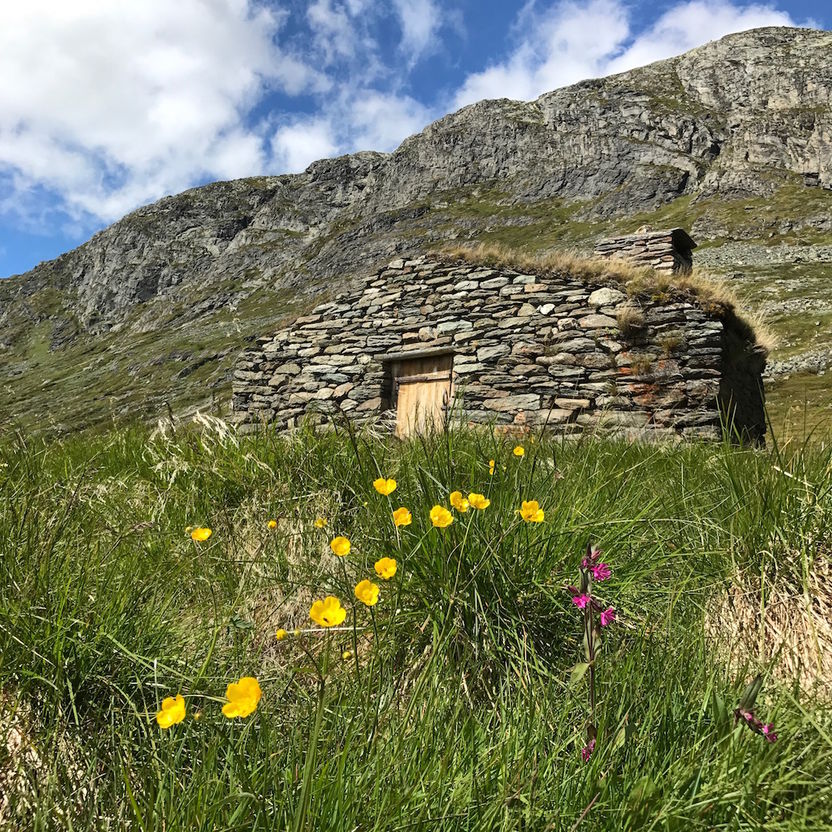 I love this little, stone house :)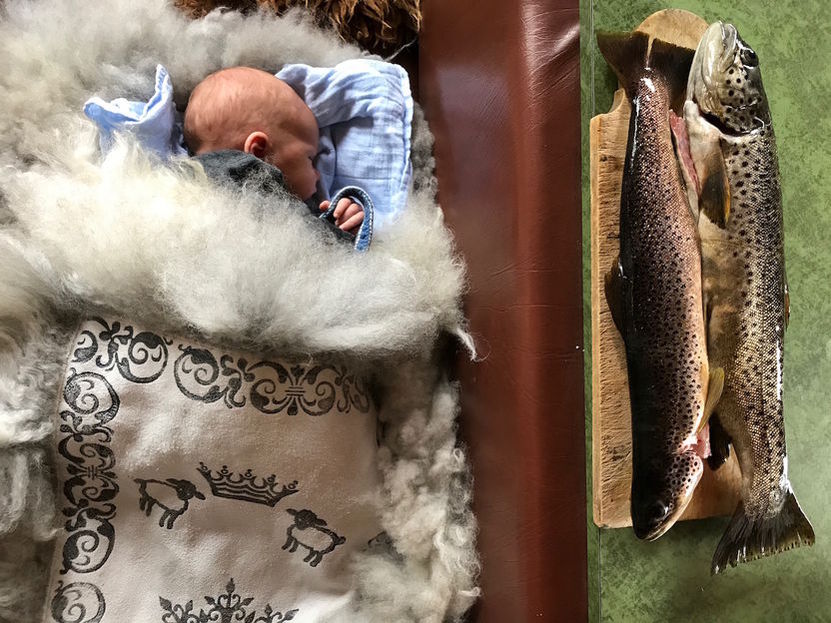 Look at how big the fish are compared to Halvor.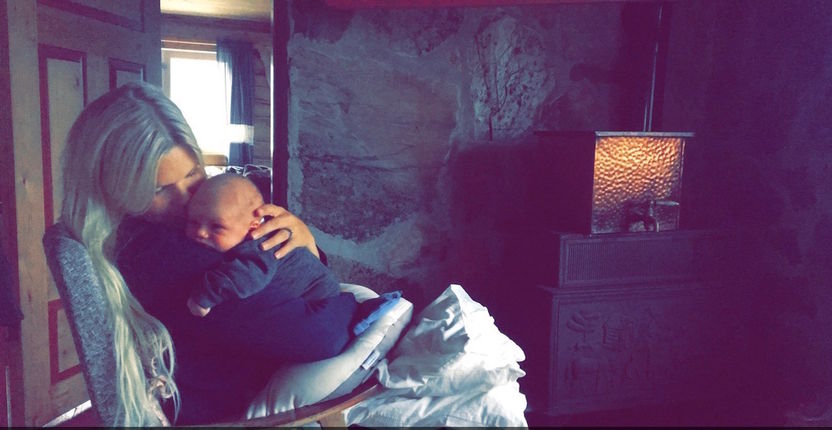 Cuddling with mom in front of the warm stove... It doesn't get much better than this ;)