Cleaning, baking and decoration
One of my favorite things about the Christmas preparations is the Christmas mail. Such a joy between the boring bills that drop into our mailbox. Happy smily familyes and fun cards. We also send out quite a few, and this year we sealed them with our farm seal.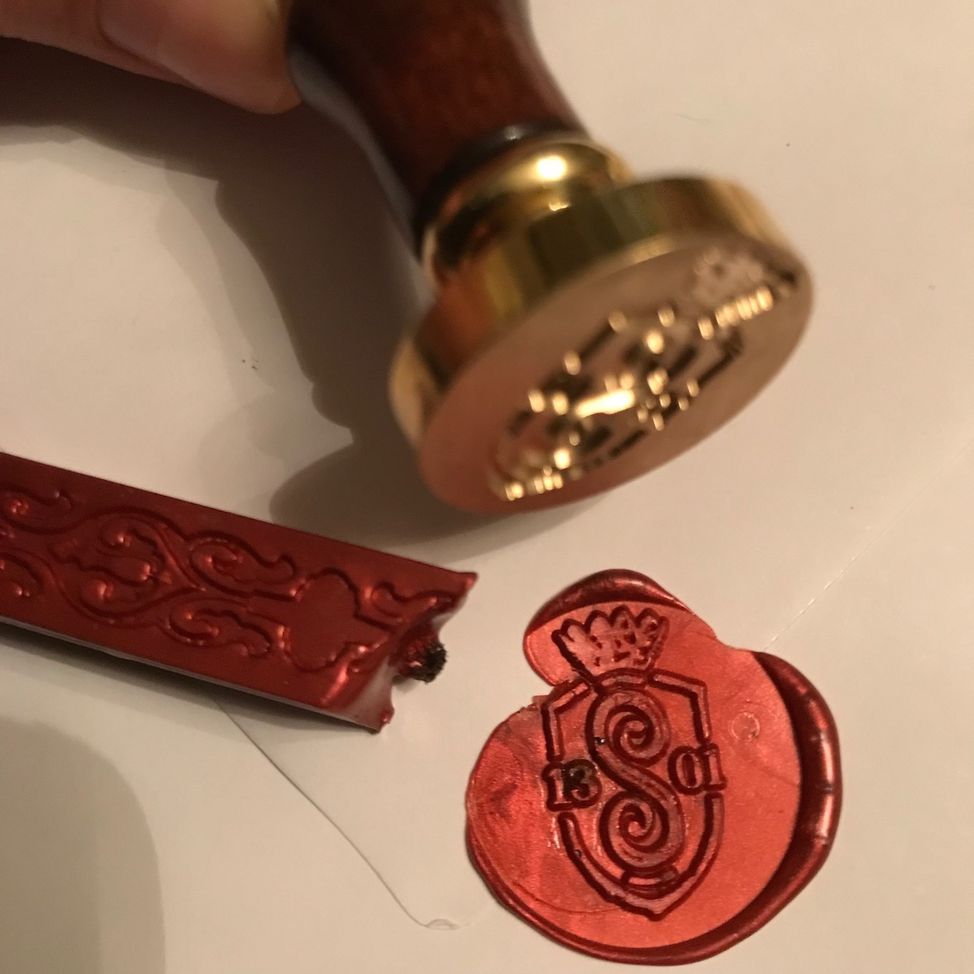 The mail gets to be in the homemade gingerbread mailhouse.
Mail from around the globe drops in. 
Everything is getting decorated for christmas. 
This year we got a visit from "Rampenissen" or Elf on the Shelf as I understand he is called in the world. Little funny guy and Liv LOVED what he did! :) 
Time to scrub the old wooden table, and rinse the rug in the snow. Halvor and Liv "helped out". 
Halvor likes to contribute too :)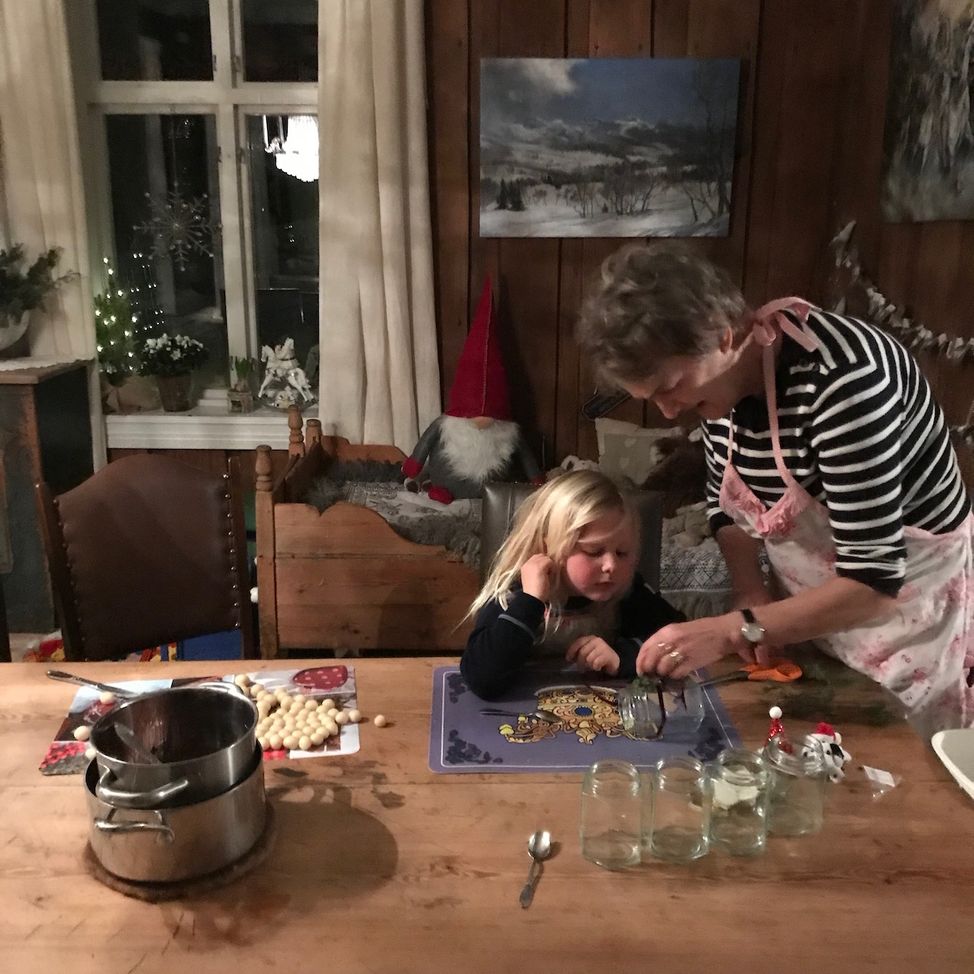 Liv and Kristoffers mom makes marzipan and puts them on a decorated can as gifts.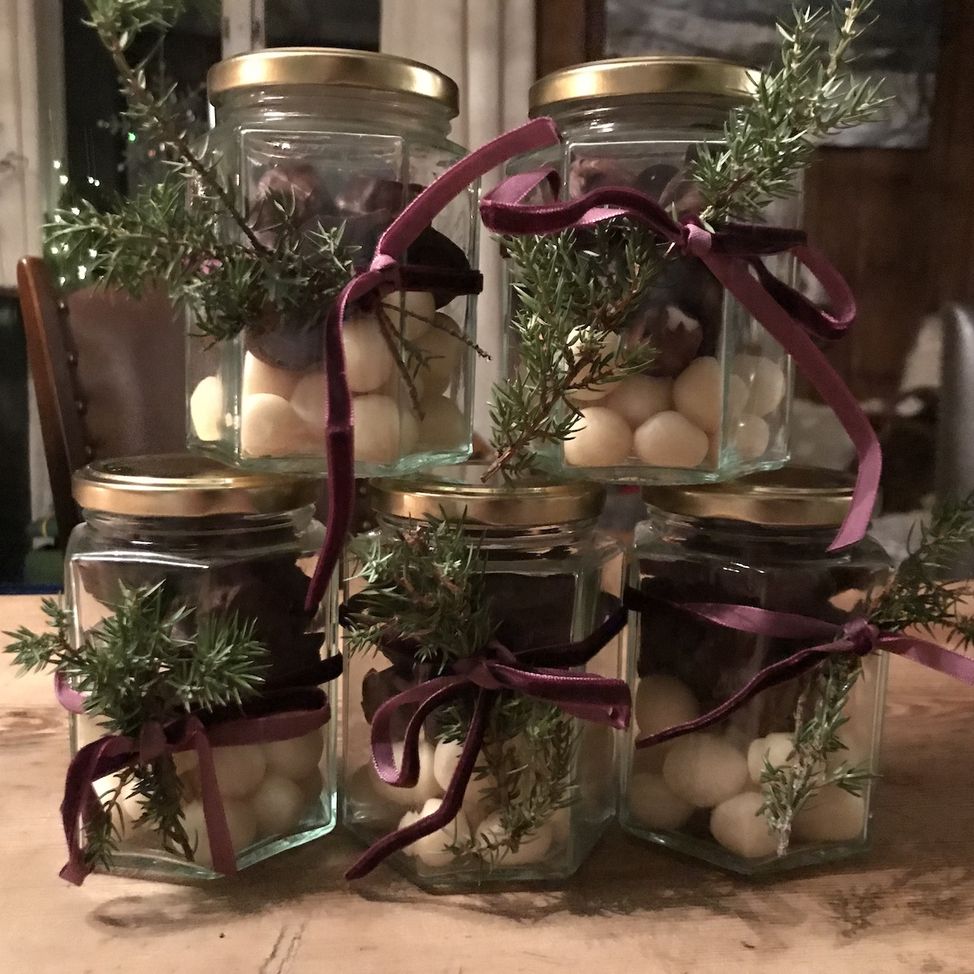 Nice and simple. Taste great.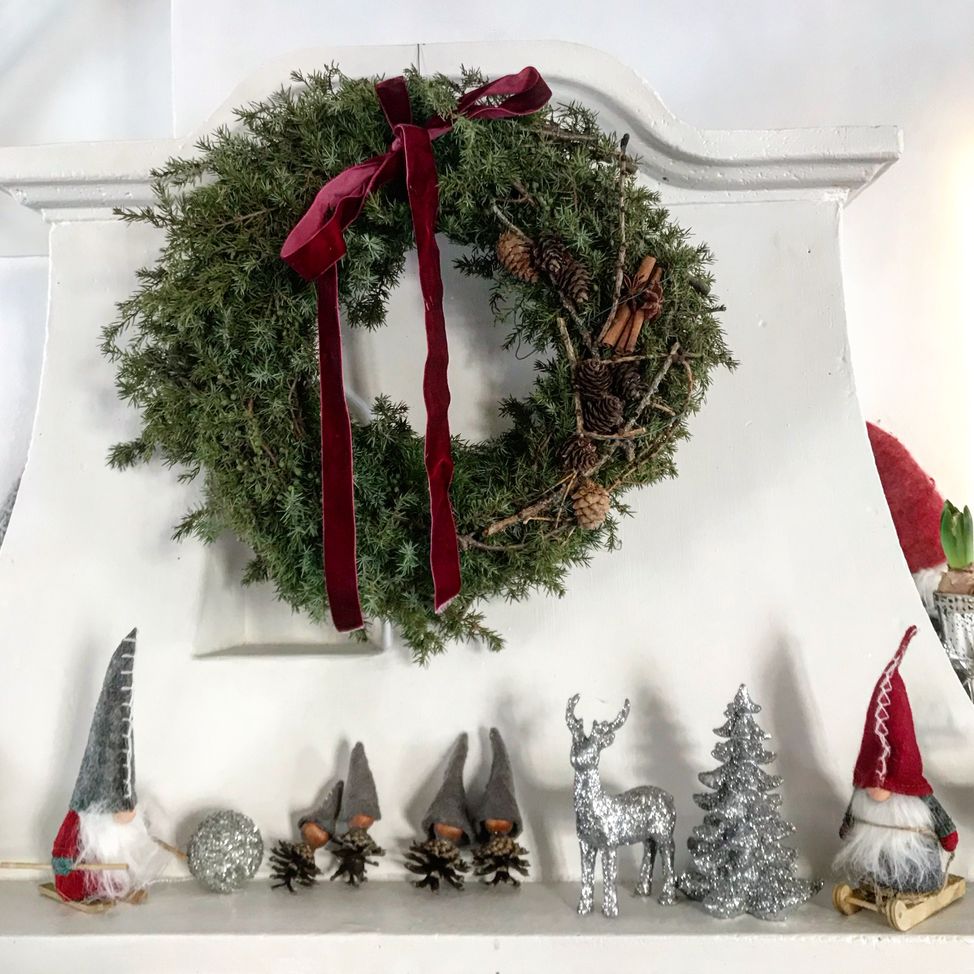 I made the same wrath as I did last year, and the year before, and the year before. Why change a winning team. Everything is found outside our door.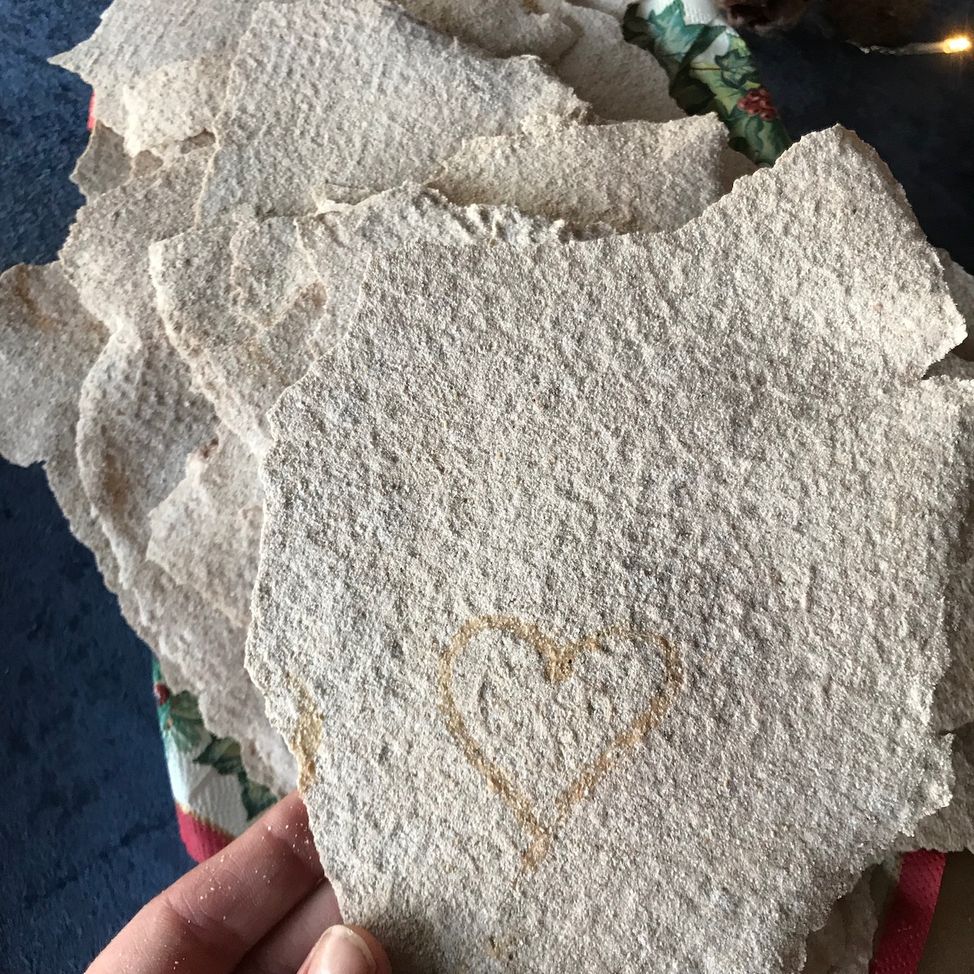 Homemade flatbread with a little heart, made by my mom :)