Seeing the light at the end of the tunnel!
Ahh, this building process is taking forever! Well, I feel like it is anyways, but then again I´m completely lacking any sense of patience. We are thankfully now in the last phase and finishing it all up.
I don't remember if I explained this in English, but we are building a mini slaughtery to be able to slaughter our animals at the farm, and not having to send them to the big slaughteries. We are now allowed to end their lives in the forest, where they live, with extremely high electricity, and then to the rest back home here. That's the absolute most stressfree version we can get, and if one is to eat meat, this is the best life and end we can offer the animals. We also feed them ecological and soya-free food in addition to what they find in the forest. We are also building a little concept store for the farm, that's meant to be open when we deliver the meet to the costumer, and also sell some self-made sheepskin blankets etc. I´ll get more into that later.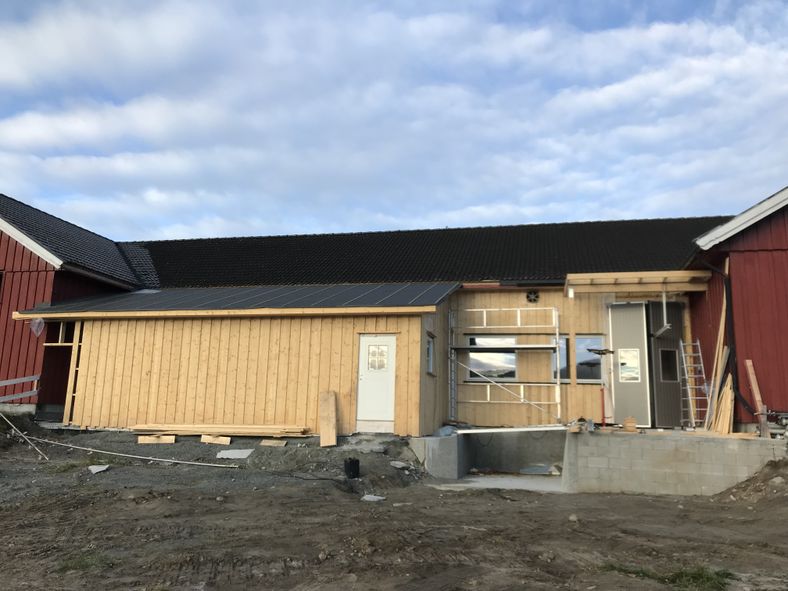 Here is the outside of the slaughtery now. Its build in a full-size container like the trucks carry, for cooling and freezing the goods.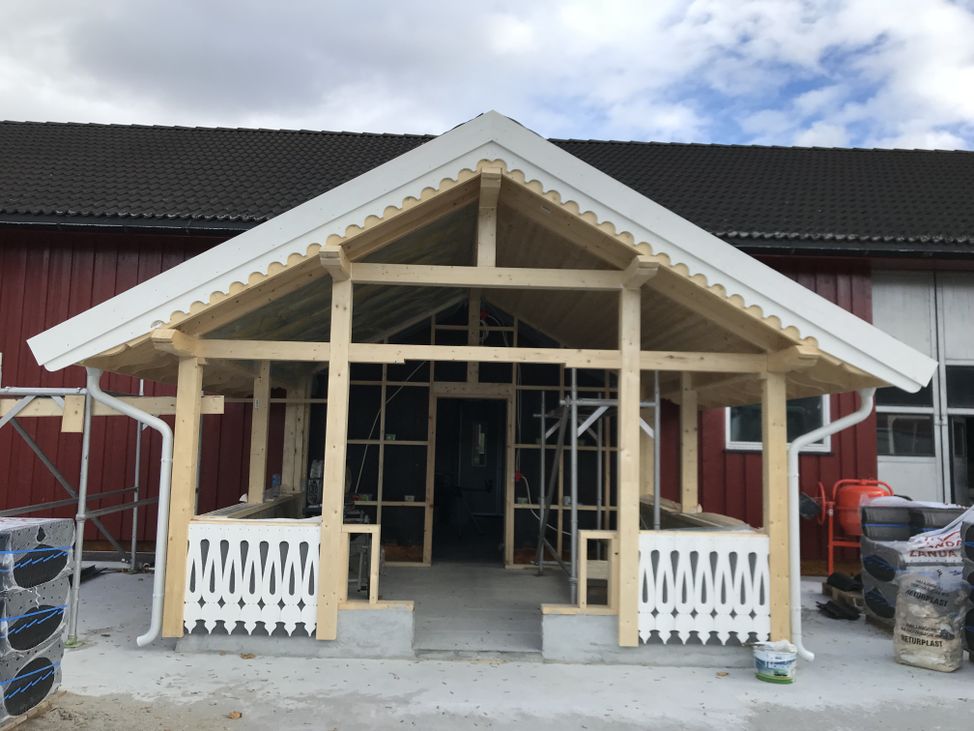 My little shop!!! It's made in the characteristic "sveitserstil", to match the rest of the farm.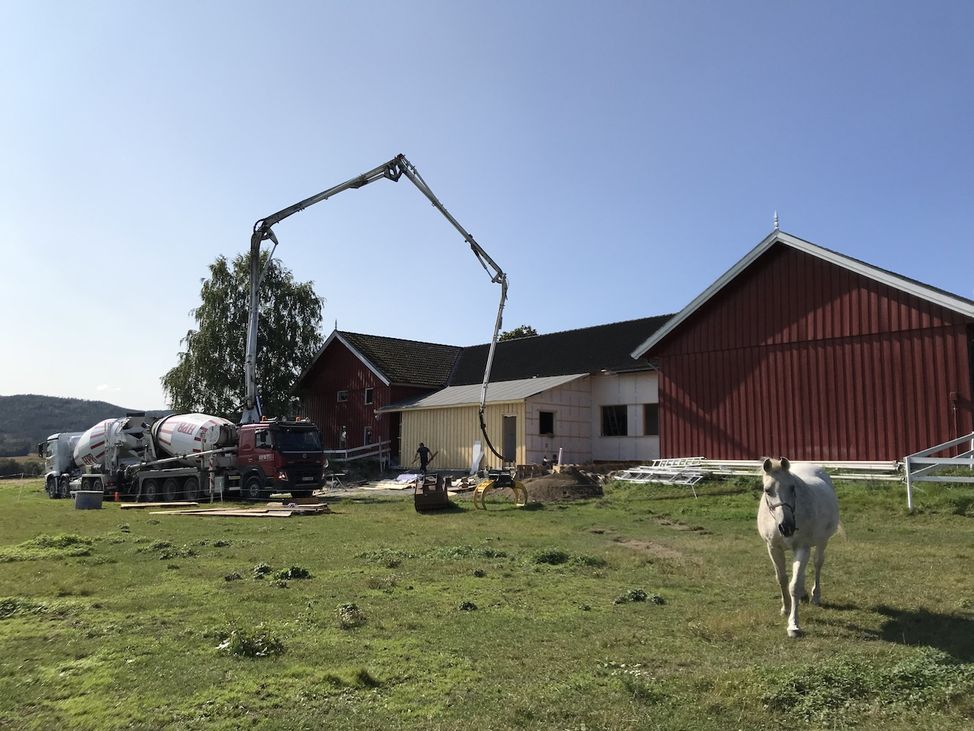 Here are some pictures from the building process.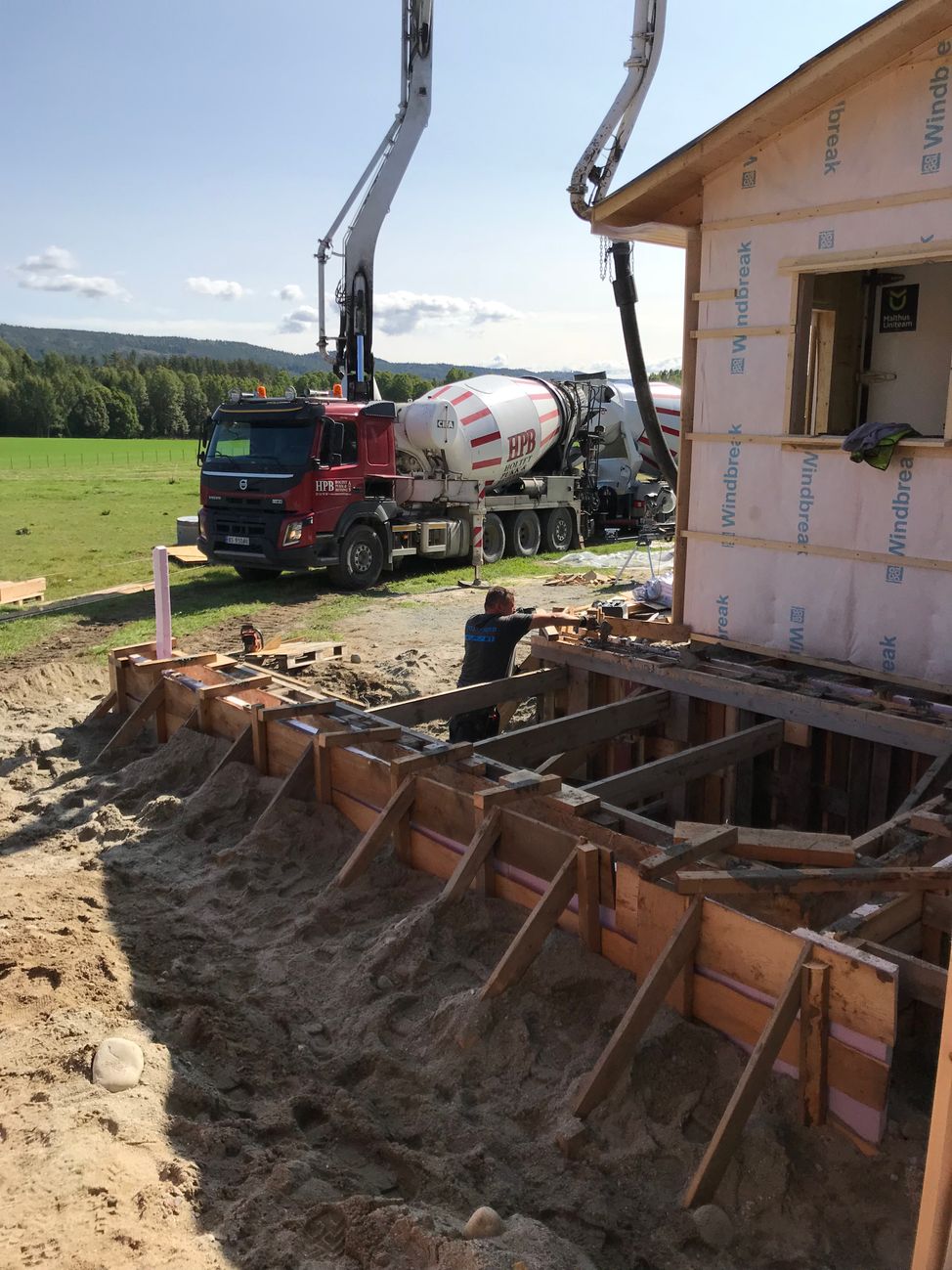 Getting ready for concrete.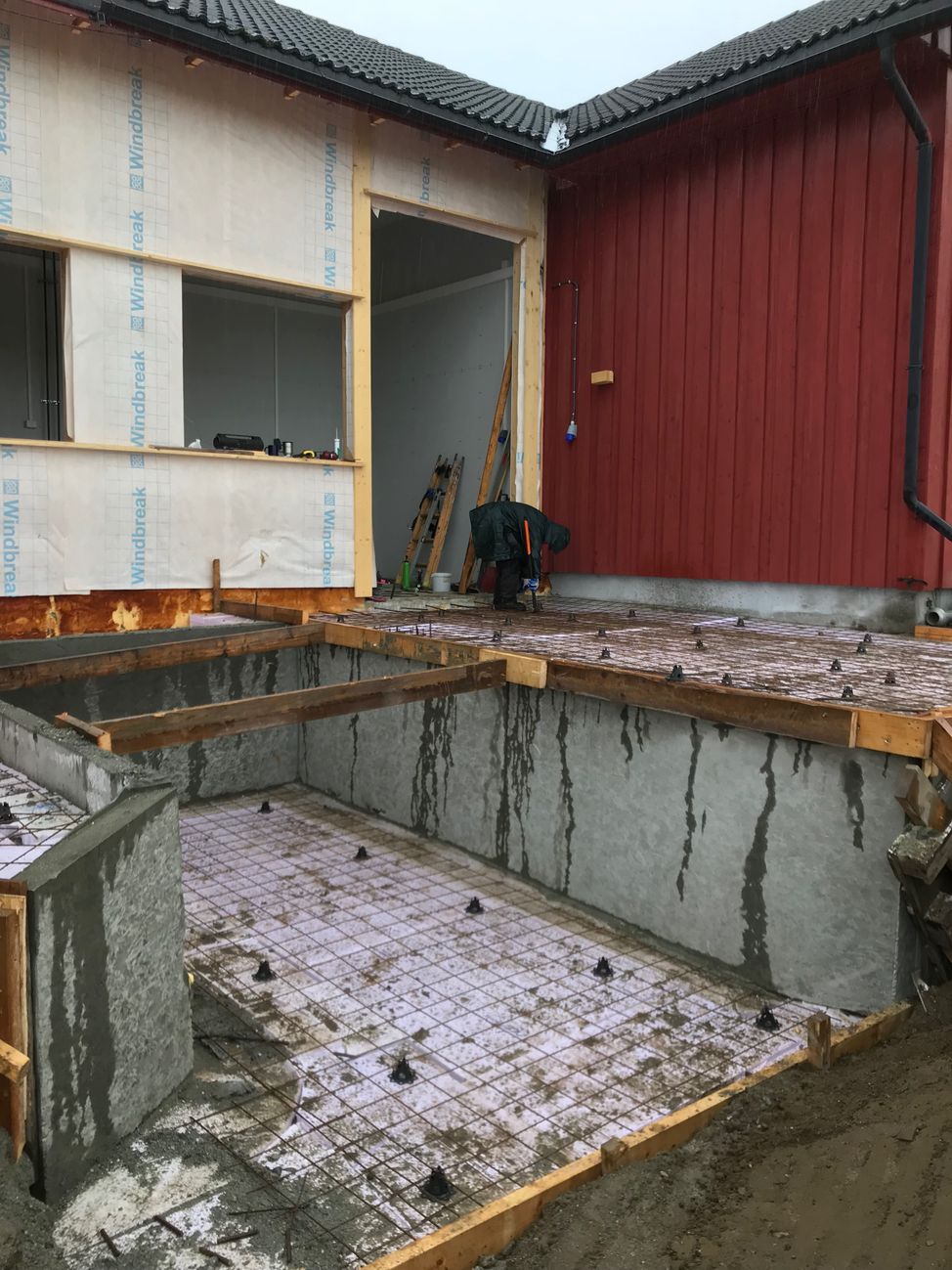 Concrete part one finish, getting ready for part two. 
Epoxy with sand for a clean smooth nonslippery floor.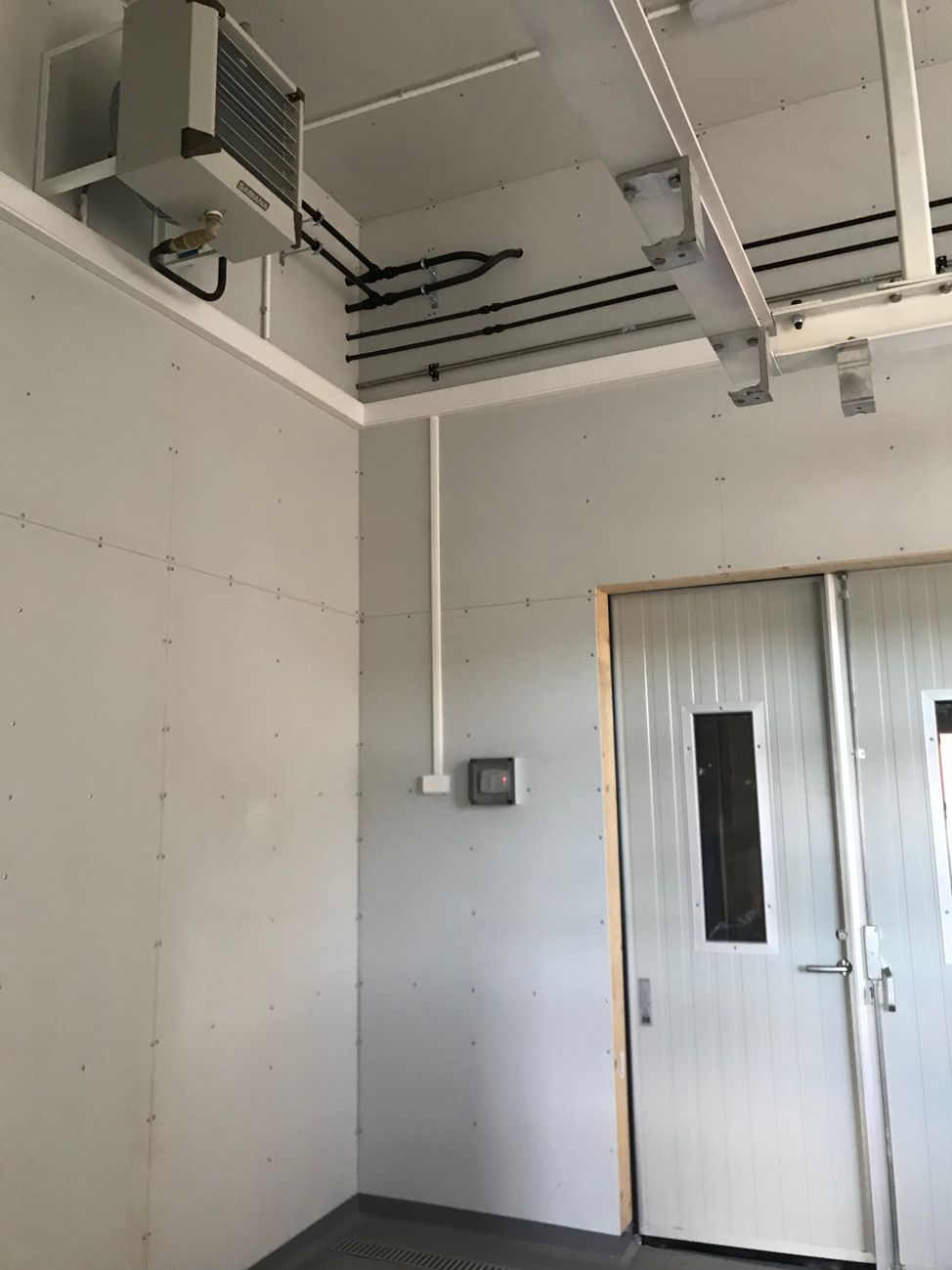 Special walls and installments.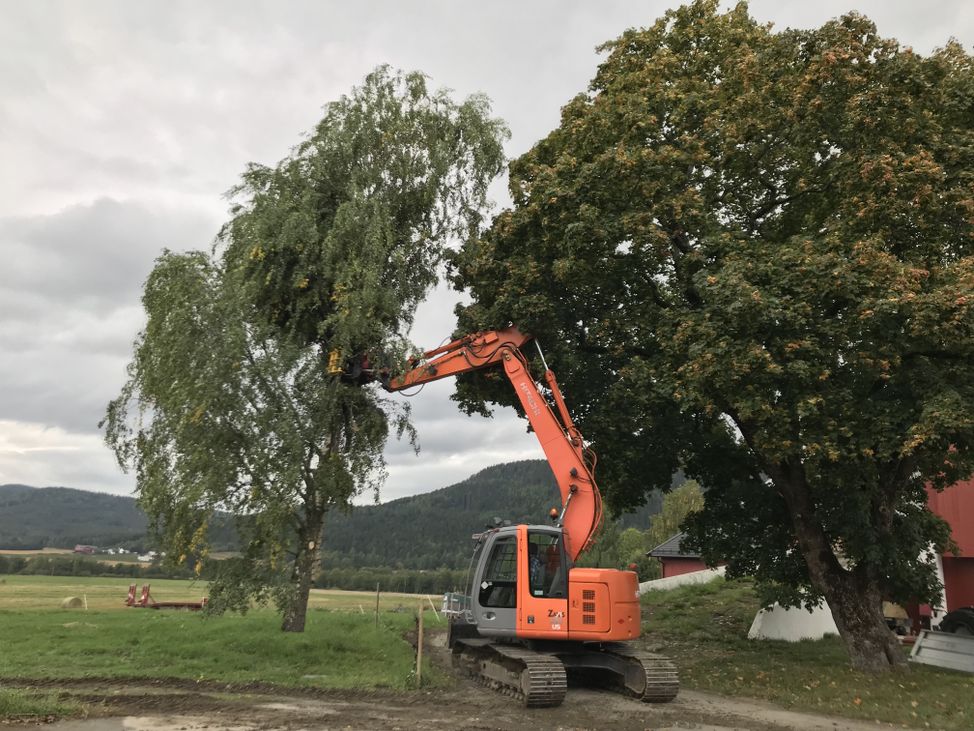 Kristoffer moving a tree with his excavator. The pigs are getting really big and that's the only problem with this building dragging out in time. We just have to work work work to get it to finish, and I´m very excited to show you the results! :)