We have visitors from Norway NOW
We are hosts for a national direct TV show tonight, called Norway Now or Norge Nå in Norwegian.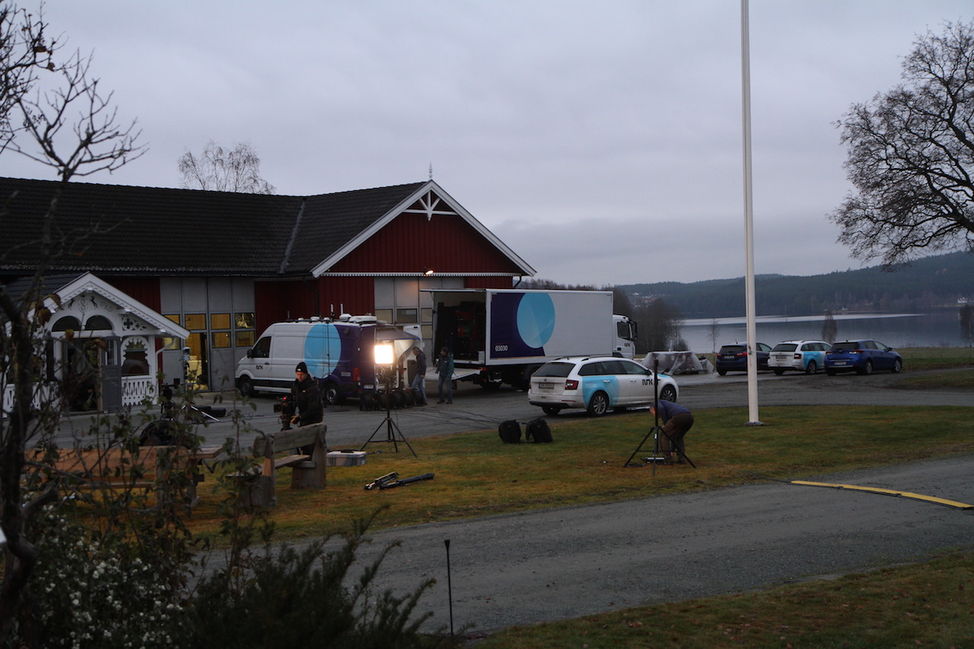 Its gonna be all about the farm and how we run it, and we are very excited, since its "live" and all.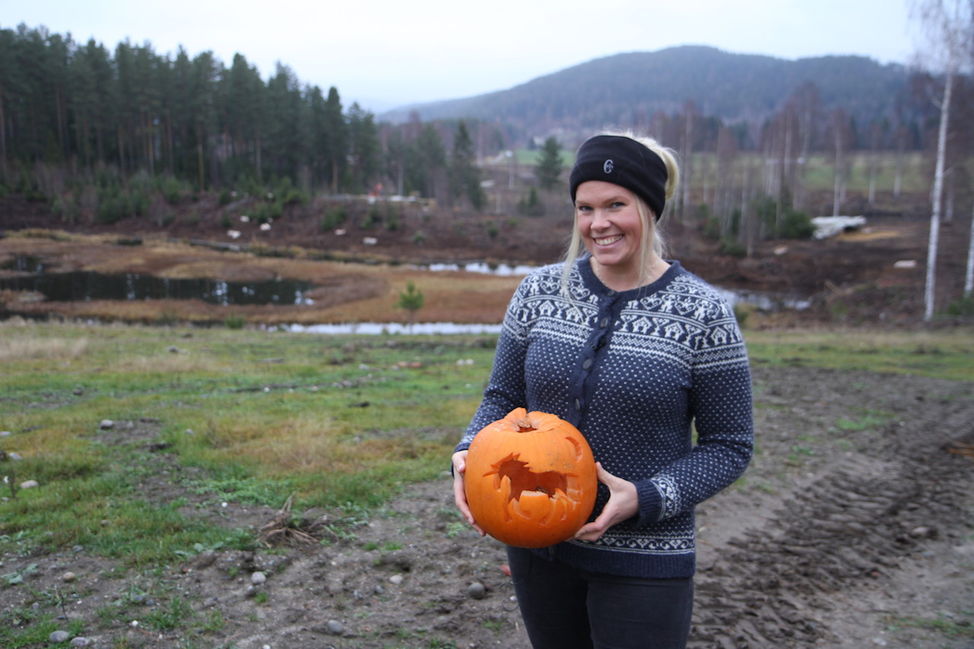 I was gonna feed the unicorn carved pumpkin to the pigs anyways so we let the camera team follow along.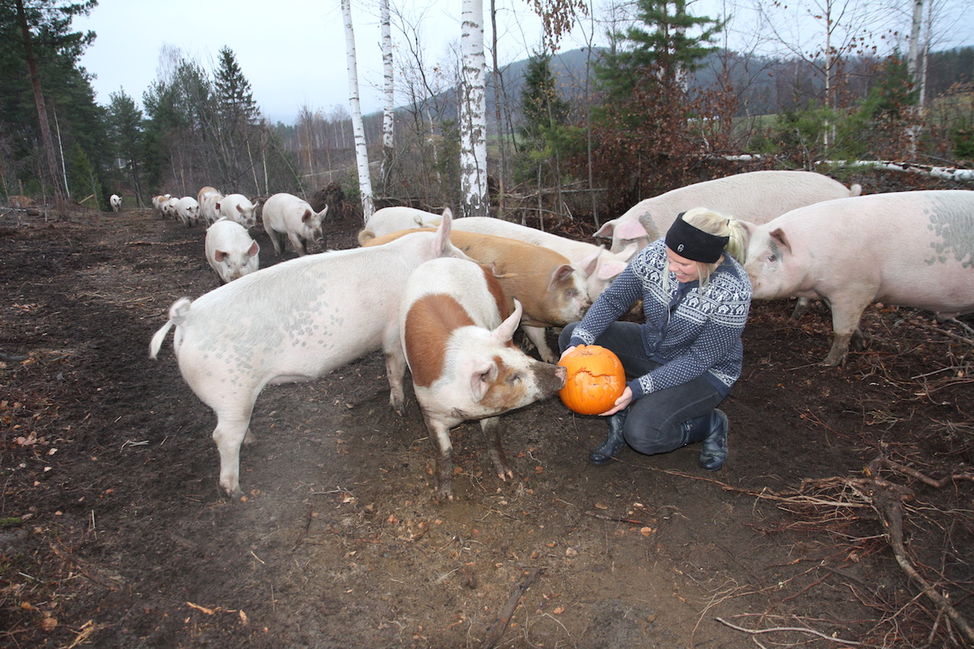 The HappyPigs LOVED it!! I assume the unicorn shape of course made it taste amazing... :)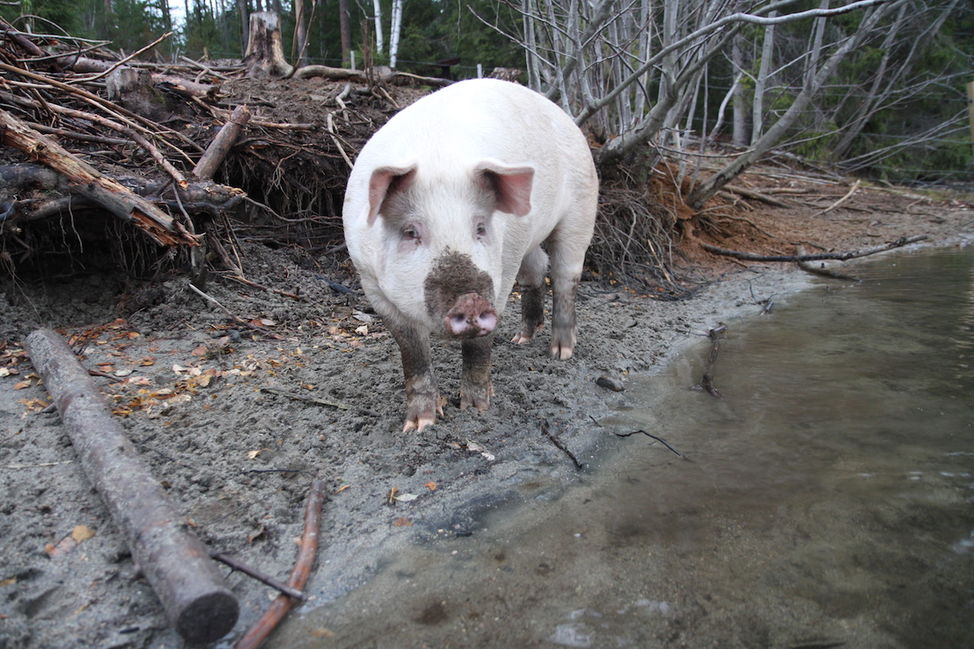 A pig on Pig Beach, even tho is almost frost on the lake now. 
Tune in tonight, and it will be online for some time if you wanna check it out: NRK Norge Nå from Skinnes