Almost new at least
Last fall with all its building, made quite a new look on the face of the farm. The wood carvings, lists, and my little shop, plus that its all fresh painted made a very nice look upon the farm. At least I think so! What do you think?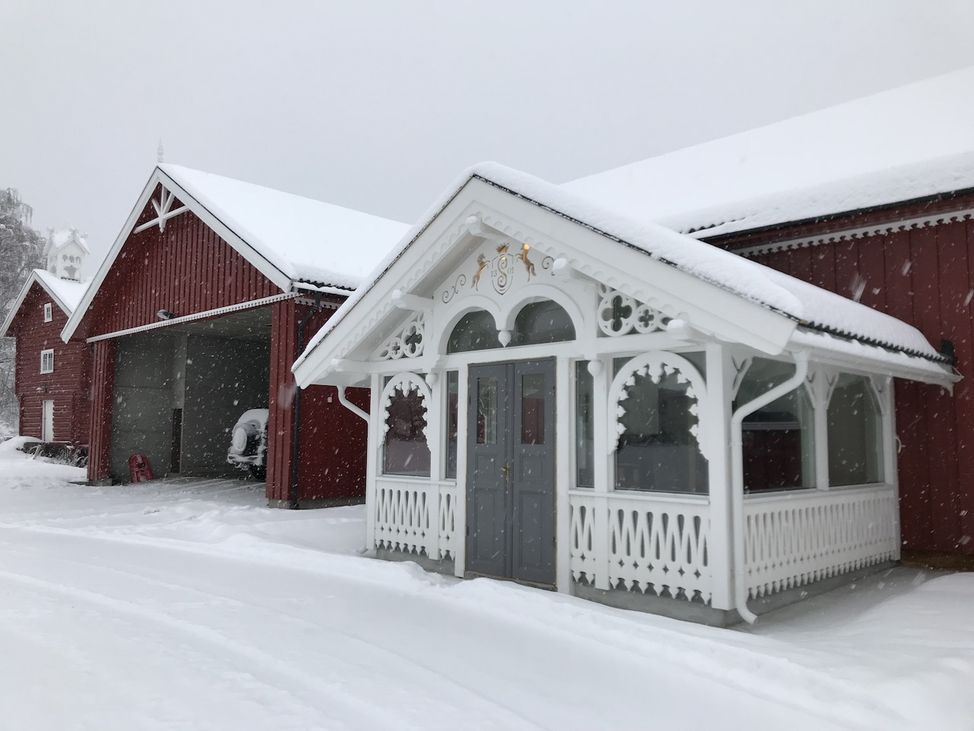 Since we have moved home, we have made a little tower on the stabbur, all the spires on the roofs, dad have made a new big doghouse, (which we decorated with the farm brand this fall), and then this fall all the details on the big red building.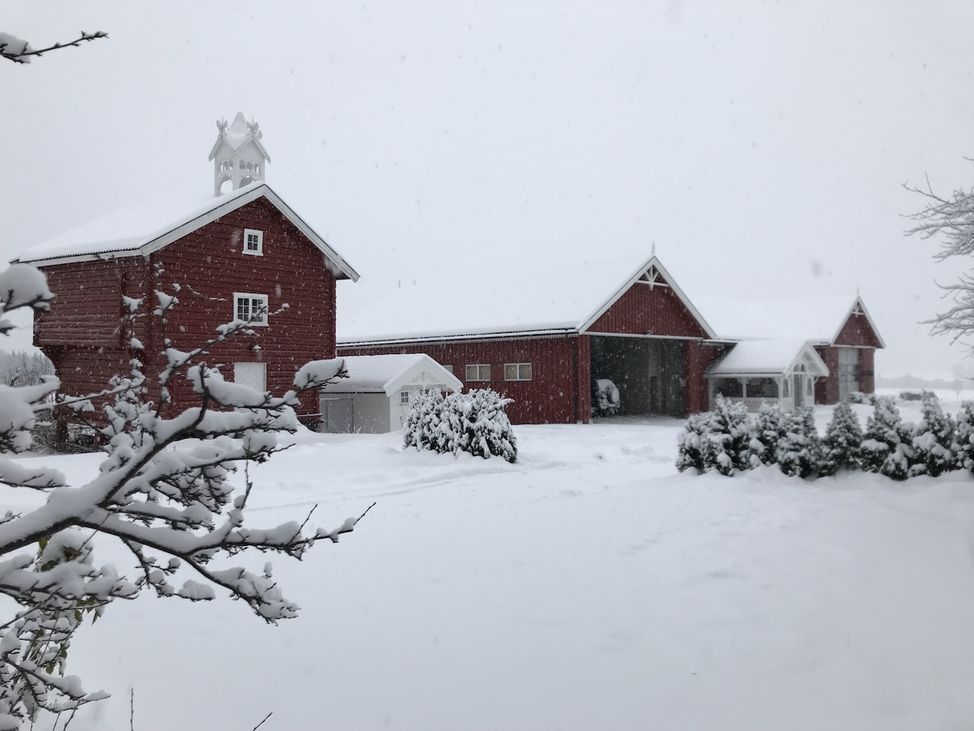 If you compare the pictures from the summer you for sure see a big difference. Looks great, but quite expensive!