Daaah, she's a witch.
This fall has been beyond busy. This week of Halloween possibly the busiest of them all. Our first slaugthry week. I have had no time or brain capacity for extras, but I had remembered to by a pumpkin, find a unicorn online, that I had printed and cut out. My mom with a sick Halvor on her lap and a exited Liv by her side, got the honor of carving the pumpkin into this beauty! 
The very day of Halloween I still had done nothing and remembered Liv wanted to be a witch. Our local store sold these hair things that looked Hallooweeeny, and with Kristoffers black t-shirt, she was a witch! Come on!! You can totally tell she is a witch!?!? yeah-... We took out the pony, have him a Halloween decor also, and rode to the neighbor to trick and treat. Both the neighbor, my dad and Kristoffers mom who was visiting, had candy for her, and she was happy! ;) Glad she is still so young she does not realize this was a very light version of Halloween. Ohh well, you can't do everything every year! :)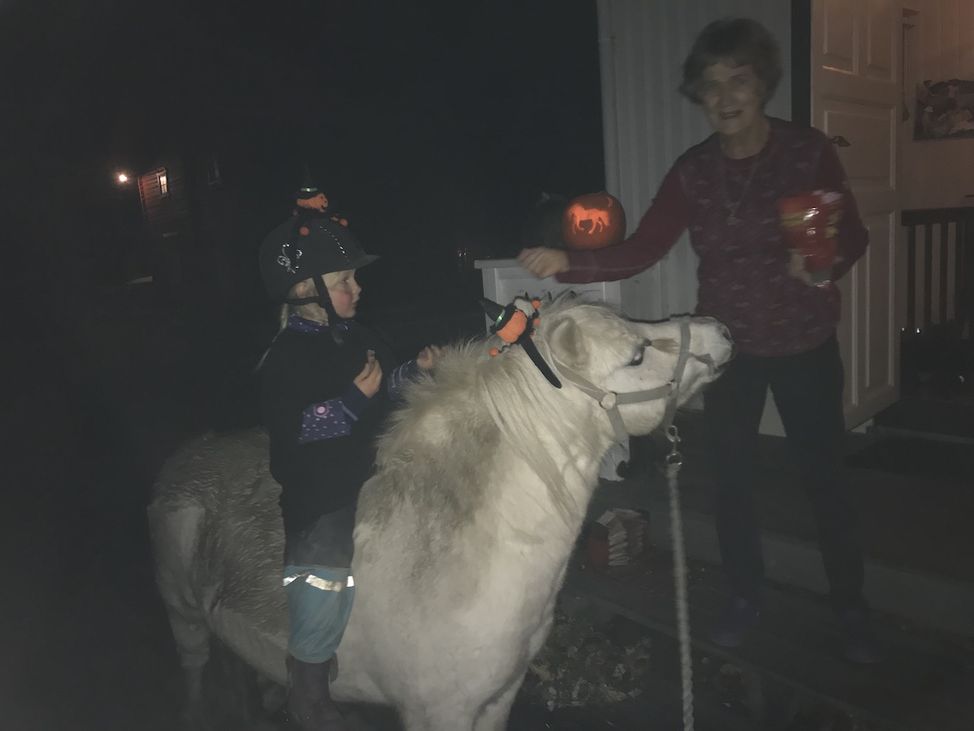 The unicorn turned out very good tho?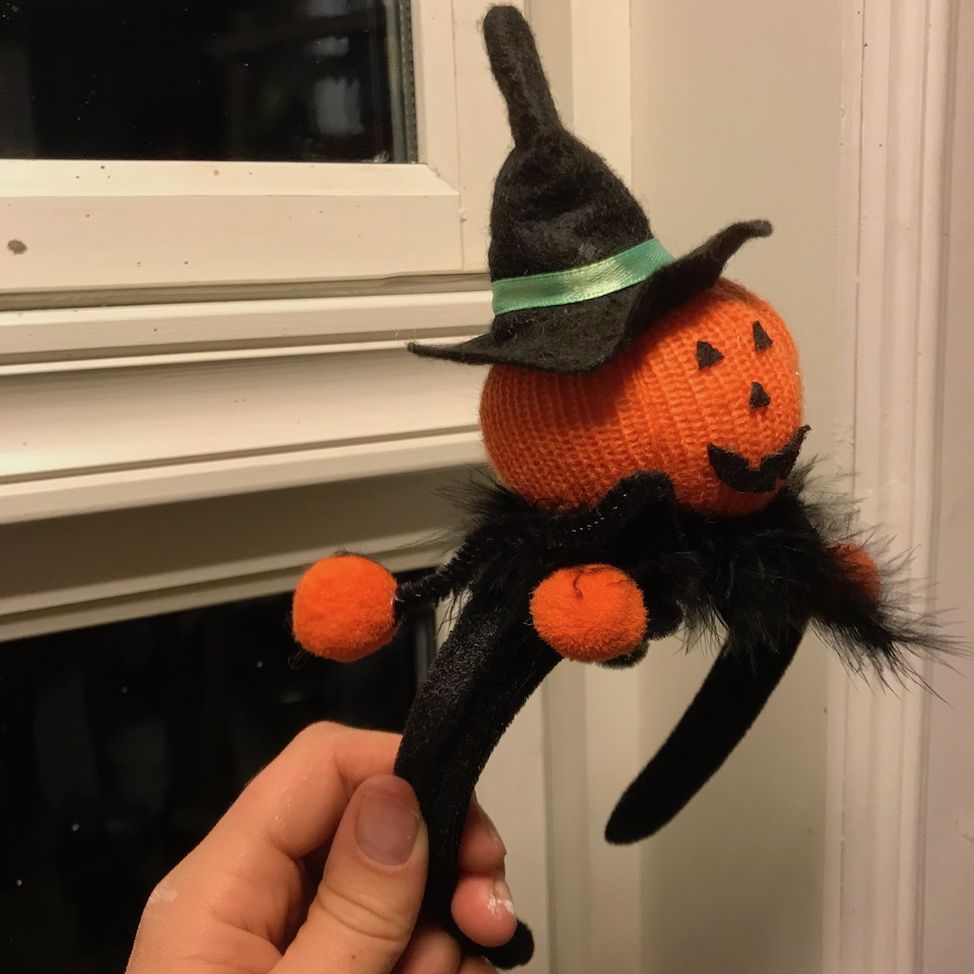 Local food store Halloween Hairdecor! :)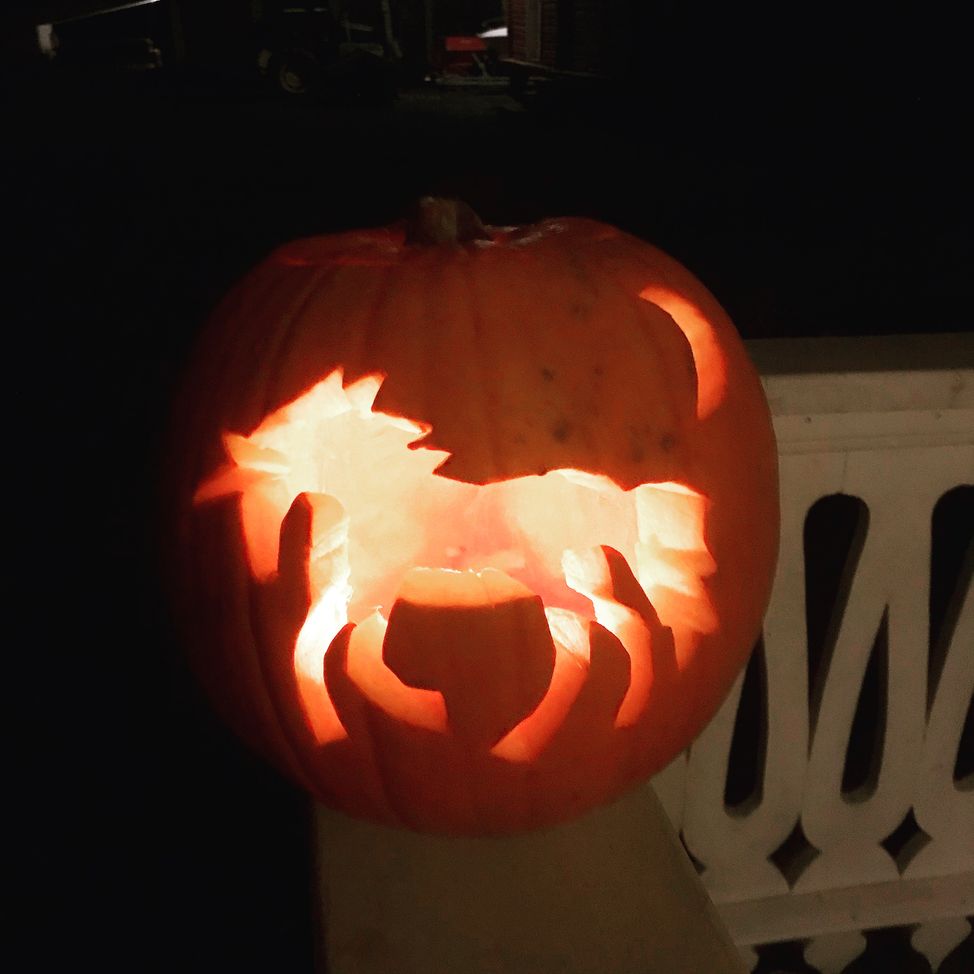 Happy Halloween!