No bad vibes after yesterday.
Halvor and I went down to check on the last half of the pigs after the slaughter day, to see if they seemed stressed or anything like that. They wore sleeping inside the hayhouse when we came and slowly decided to come to play in the snow with us. No traces of anything negative what so ever. Even tho their mates had been slaughtered just a few feet away the day before. Completely stressfree process both for the involved and their mates. That's great to see.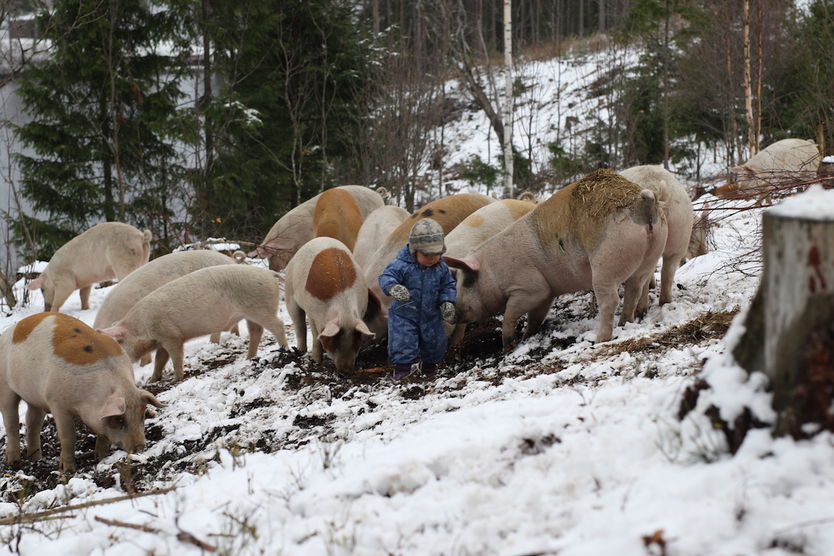 Their first day with snow.