Easter bunny arrive early
Hehe, I just love this, don't you too? :) I have seen a lot of cool easter photos, and a few with a real bunny too, but I had seen none with SNOW in them, so I figured I´d give it a go.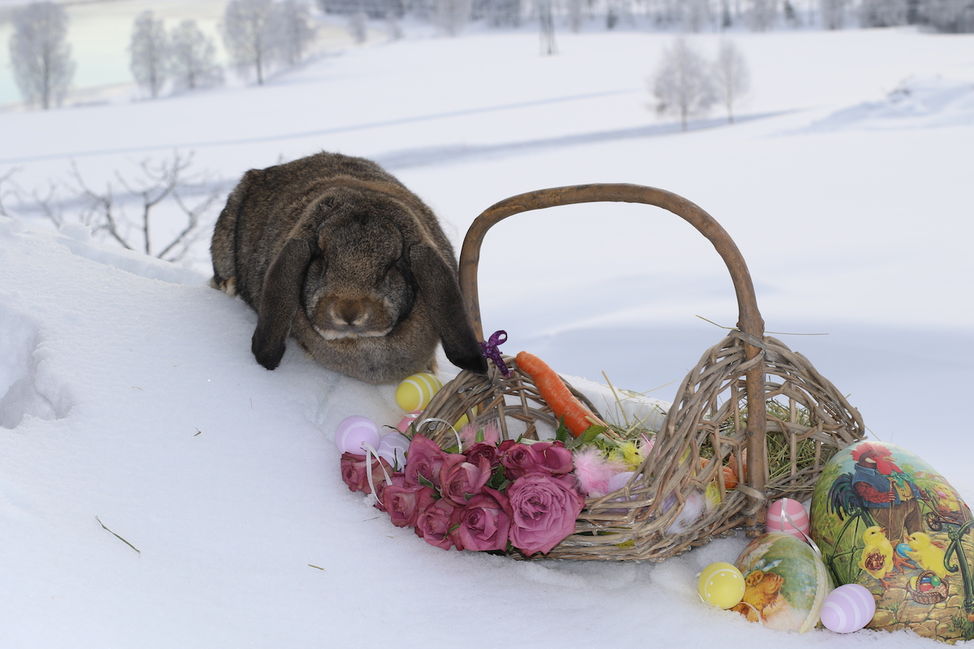 I asked our kindergarten if I could borrow their rabbit as my model, and was half terrified that I would scare off the rabbit into the woods forever. So I took snacks and an assistant with me and gave it a go.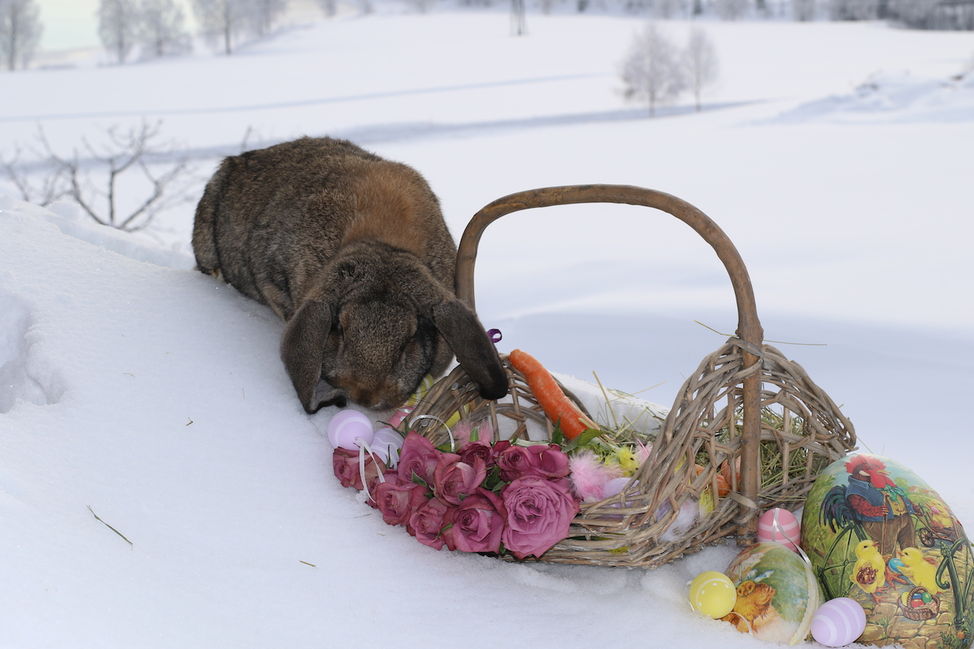 The rabbit was super calm, and my pre-arranged basket looked great.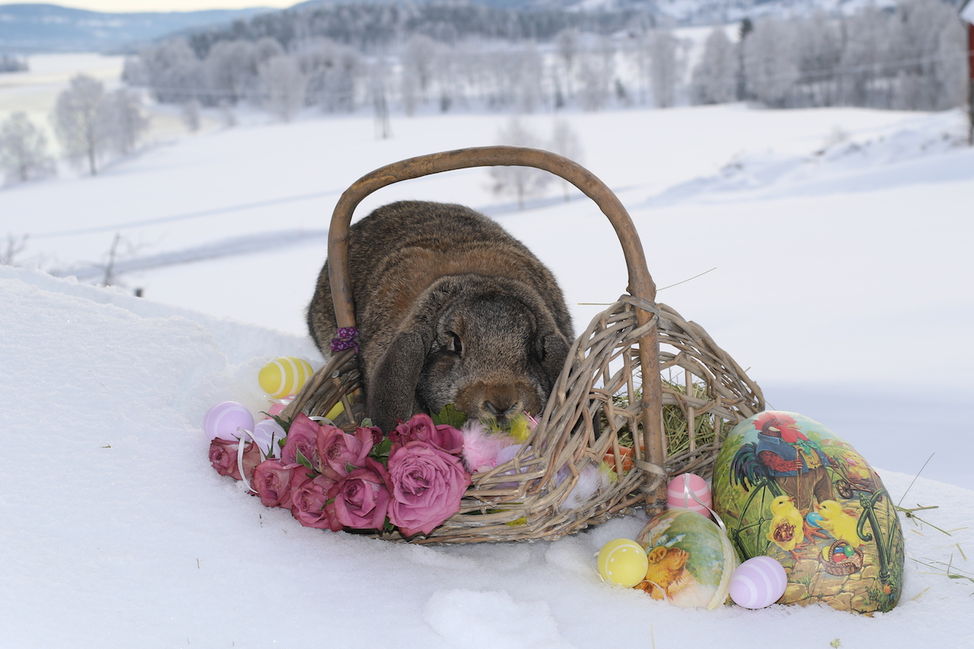 YEES, I got it! :D Super happy with myself... :) heheh... Eatserbunny aka rabbit in snow! :D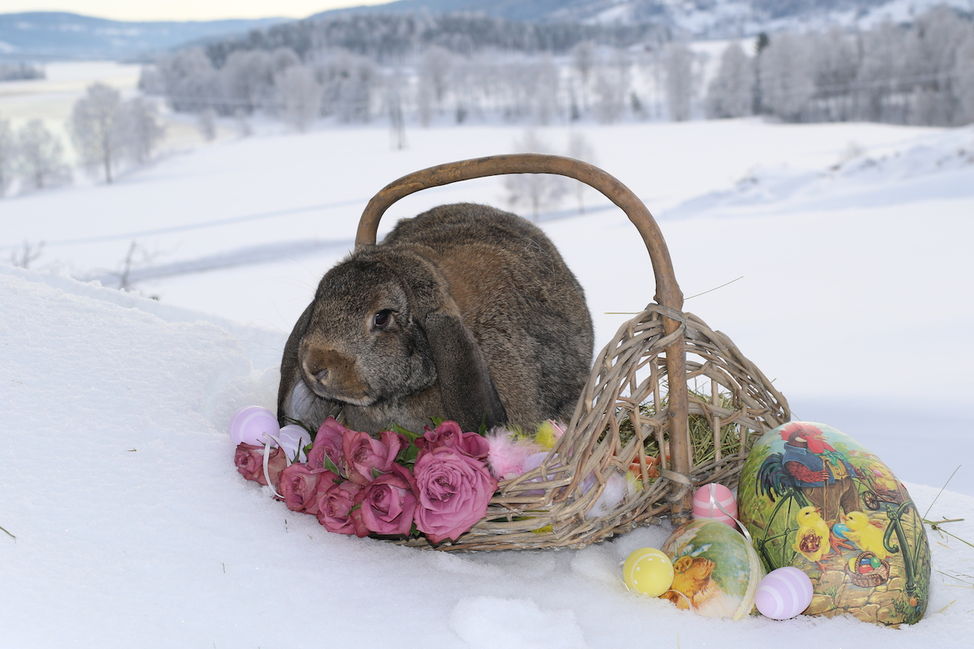 Have you seen anything like this before? Please share! <3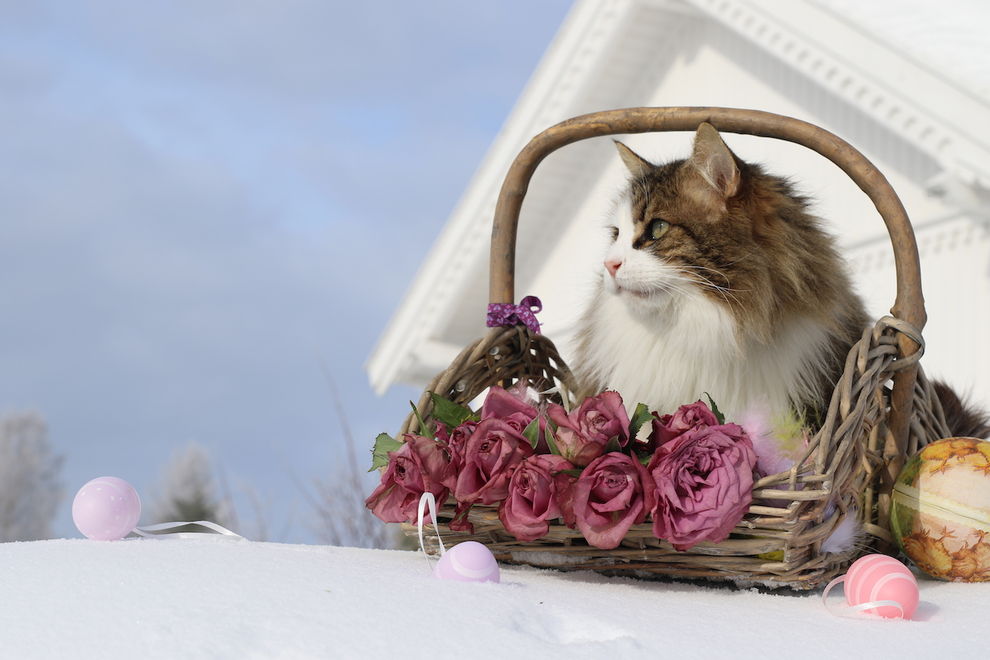 Ohh yeah, and when we came home, Mjæw1 also wanted to try. :)