What an EVENT!!
Wow, we got taken by surprise this weekend at my brother Ole Gunnar and his lovely Helgas daughters baptism- they had also gotten engaged!! And announced it at the party! What a joy! :D
The baptism was gonna be held at this supercool lavo/ teepee of glass and wood in the village where Helga is from.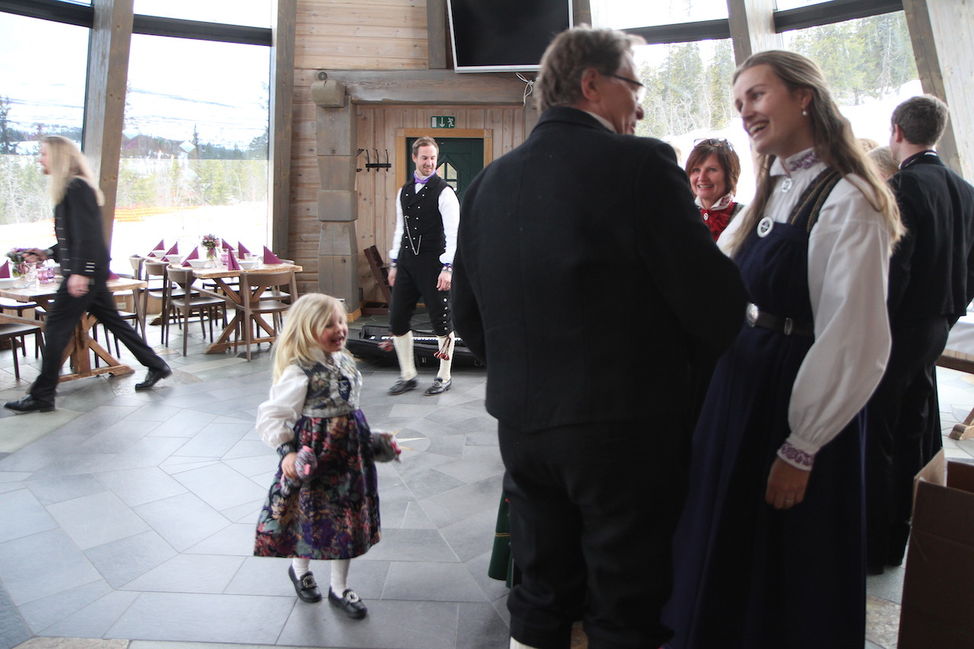 The closest family on both sides gathered. 
Both sides meet old and young :) 
Our gift was this rocking sheep, supercool handmade wood and wool thing.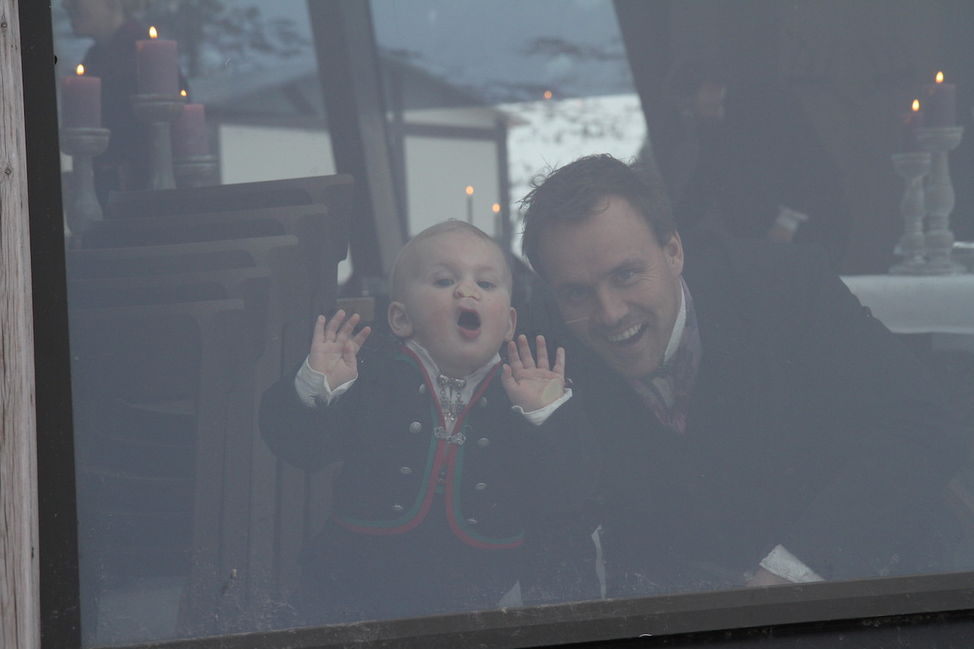 Halvor found a new sport - licking the windows... Ohh My... What can I say?
Knut and Kristoffer serving champagne.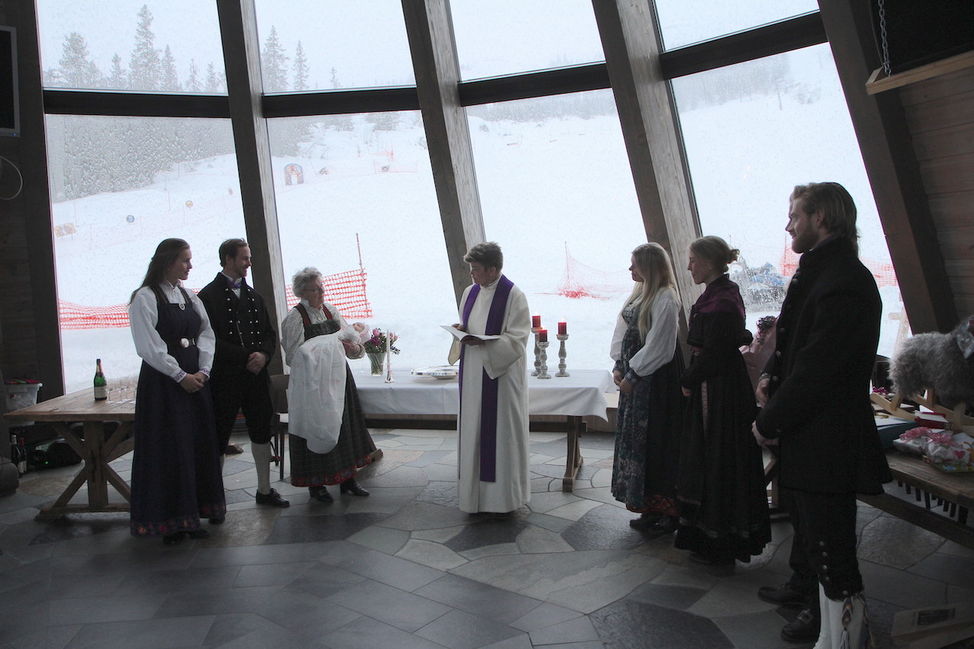 Then it was time for the baptism.
Halvor also wanted to be a godparent.... :)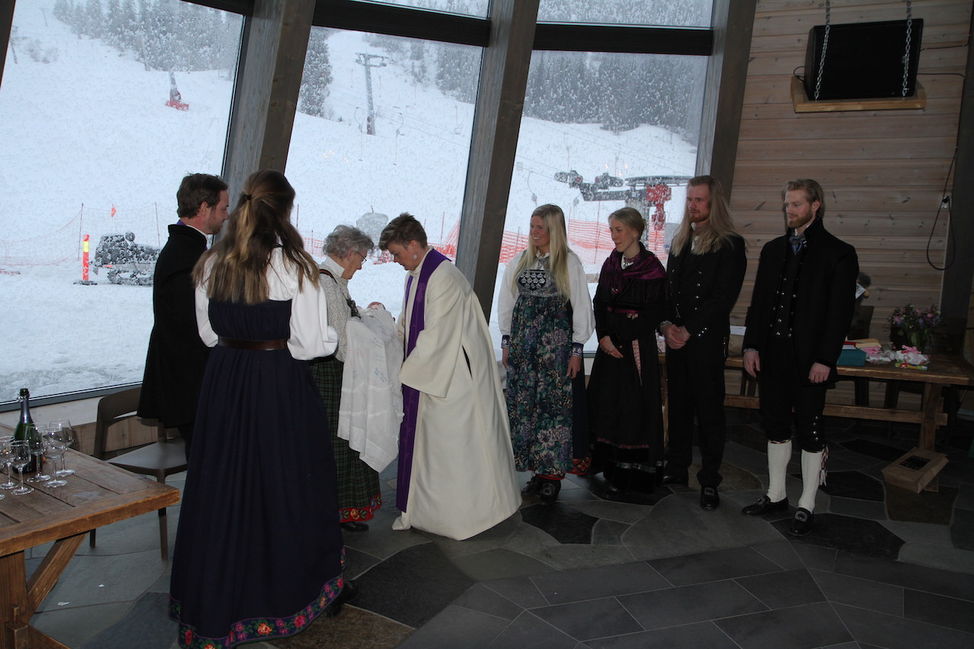 She is getting her name. Agnes is a family name from Helga's side of the family. 
And then, when she got her name, everything went well, we all sat down, and THOUGHT they wore going to say  " please enjoy the food"... THEN They announced their engagement by asking Liv if she would like to be a flower girl in 2020, telling us all that they have gotten engaged!! We all got super excited and Liv even jumped off the chair in happiness :)
Trying to take some pictures in not so easy light, and also a whined up Liv not standing still for a second! :)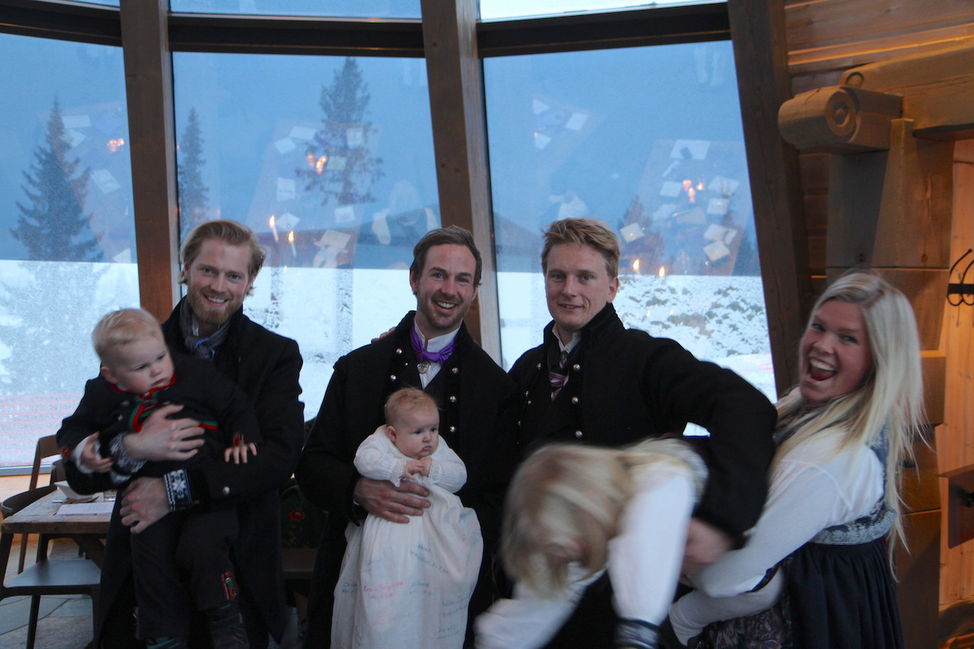 Well, she was in the picture.... :)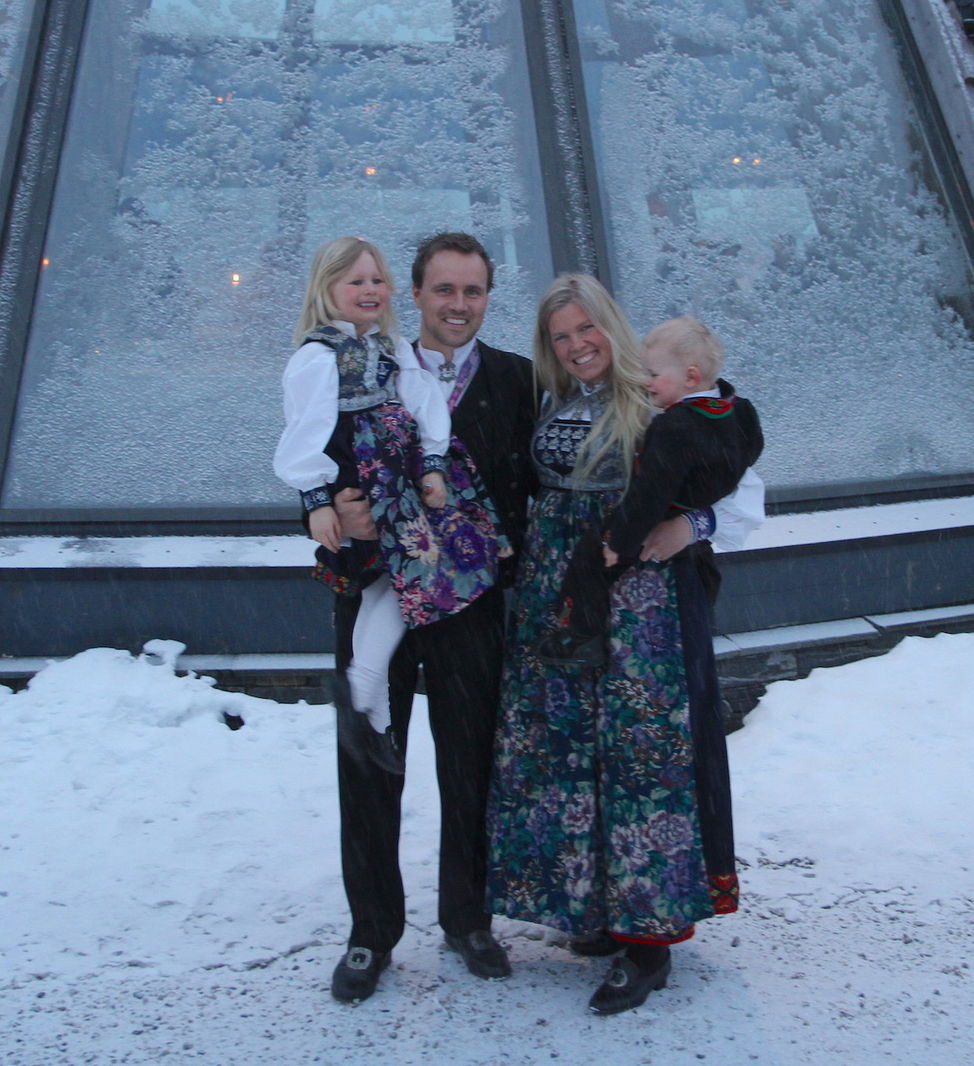 We managed to snap a family photo of just us, probably the first since Halvors baptism 1,5 years ago... :)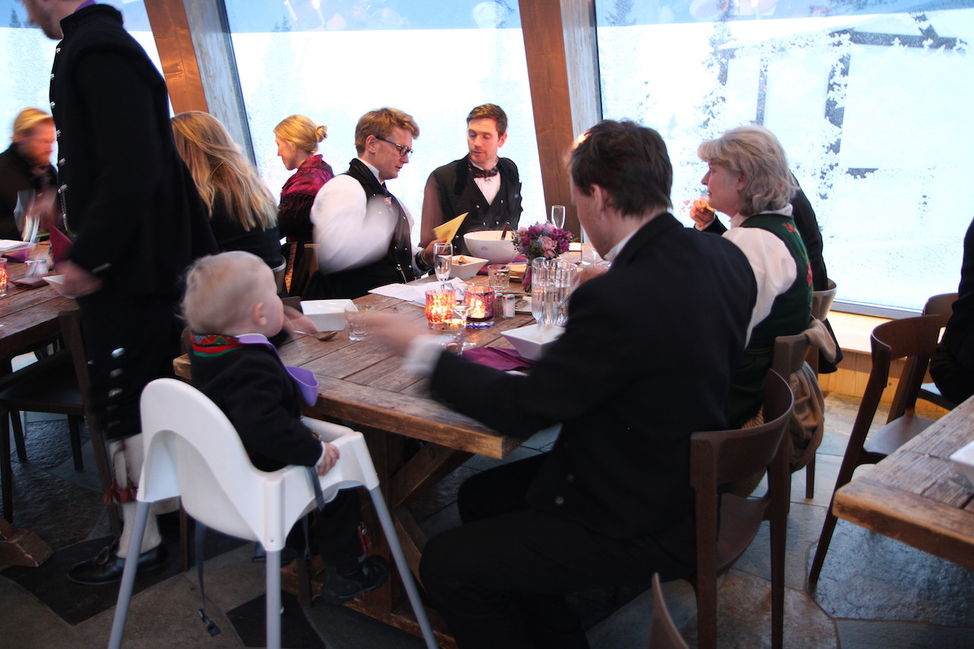 Good food was served and everyone enjoyed themself. 
A very memorable and nice day, thanks, you guys! <3