Powder snow heaven
This is probably the best winter look the farm can have. I LOVE it like this, what do you think?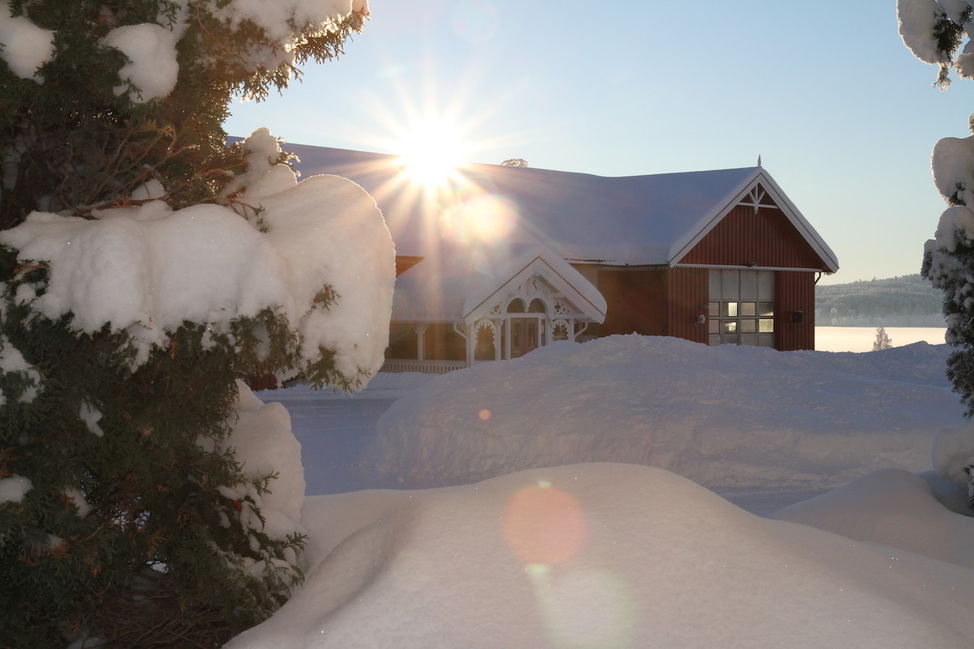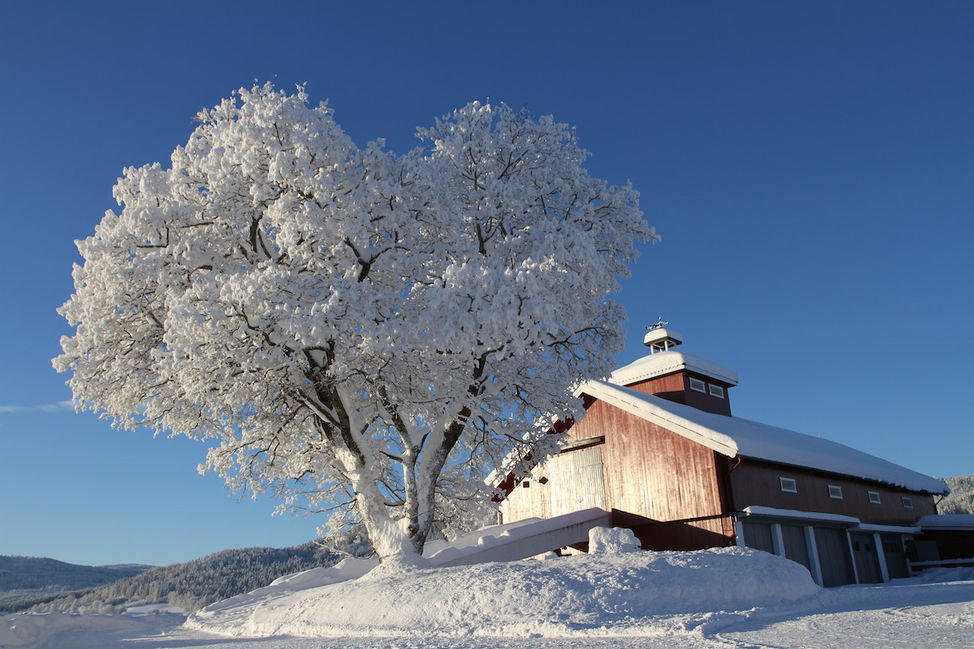 The heart-shaped tree is sooo full of snow for a maple tree right here. 
Behind the scenes of a dedicated photographer.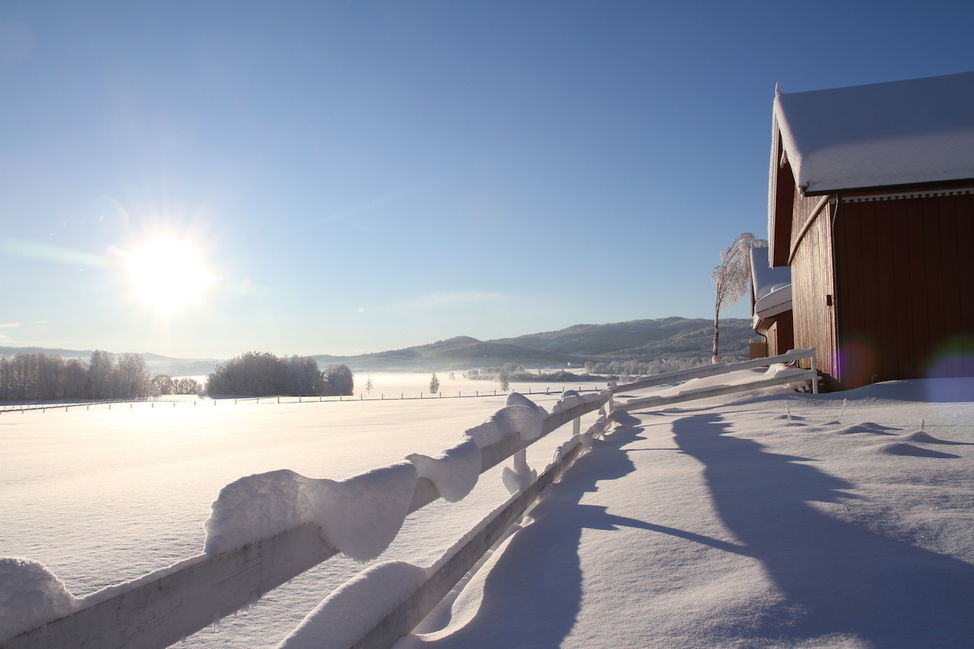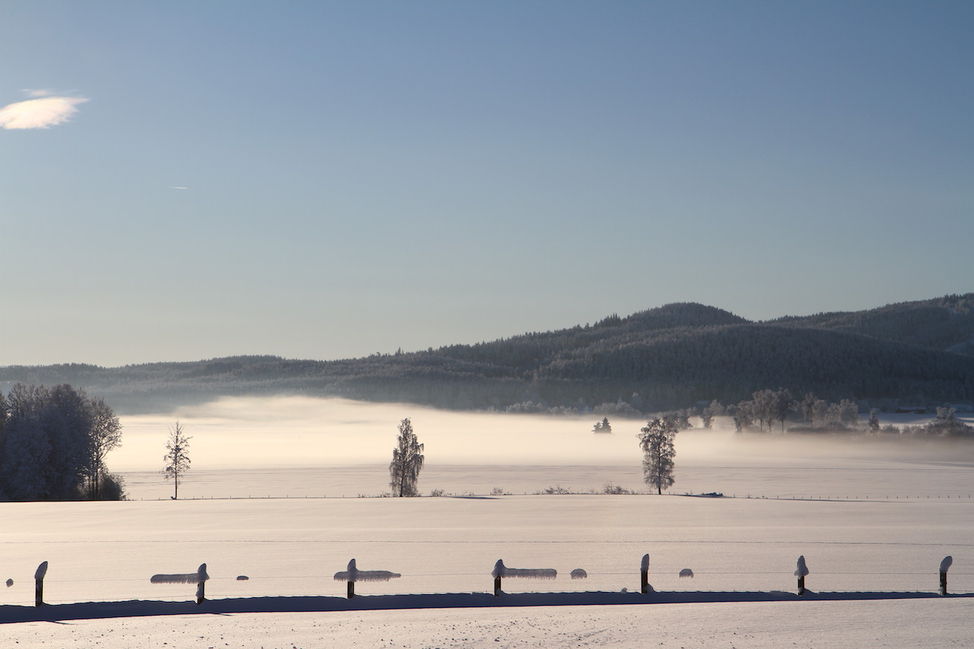 Look how much snow that's covering the sheep fence!
Frozen raspberries.