It sure does! Come see what we did for Knut's 25th birthday!
Being farmers, we don't have a lot of time for too much vacation, and the time we do take often depends on the weather. In the winter, Kristoffer has snowploughing which is totally unpredictable, and in the spring, summer and fall (the growing season) depends on the weather and the temperature. Like this year, I had planned a long weekend down south in Europe in the end of May, thinking all the spring work would be done by the start of May, but ohh no!
The only vacation we surely get every year is from a long weekend to a week on our mountain fishing spot, about 2,5 hours drive from home.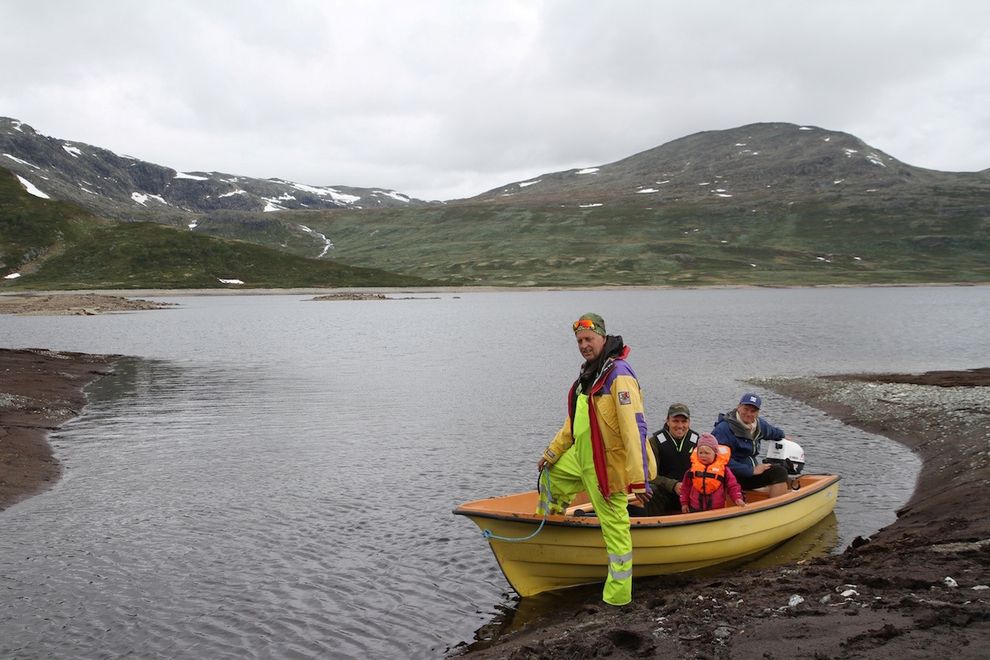 We've been coming here since I was 2 years old like Liv is now, and it's so much fun seeing her be able to do the same things I did :) Here is a picture spread of this year's 4 amazing days on the high mountain at 1150 meters above sea level, fishing, hiking and relaxing :)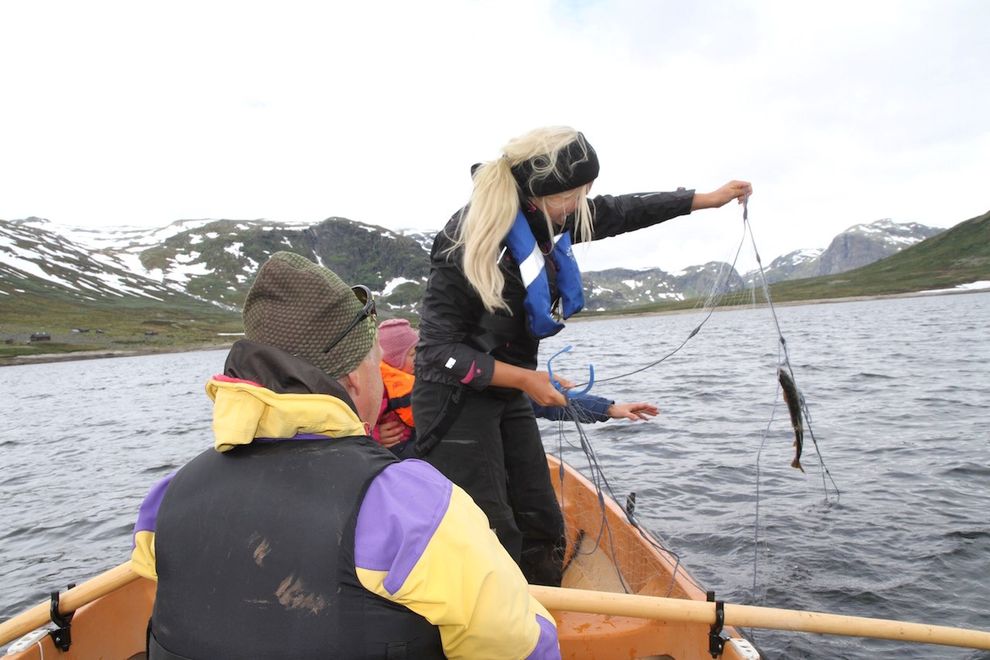 The fish master - as I jokingly call myself ;)
Fish in the nets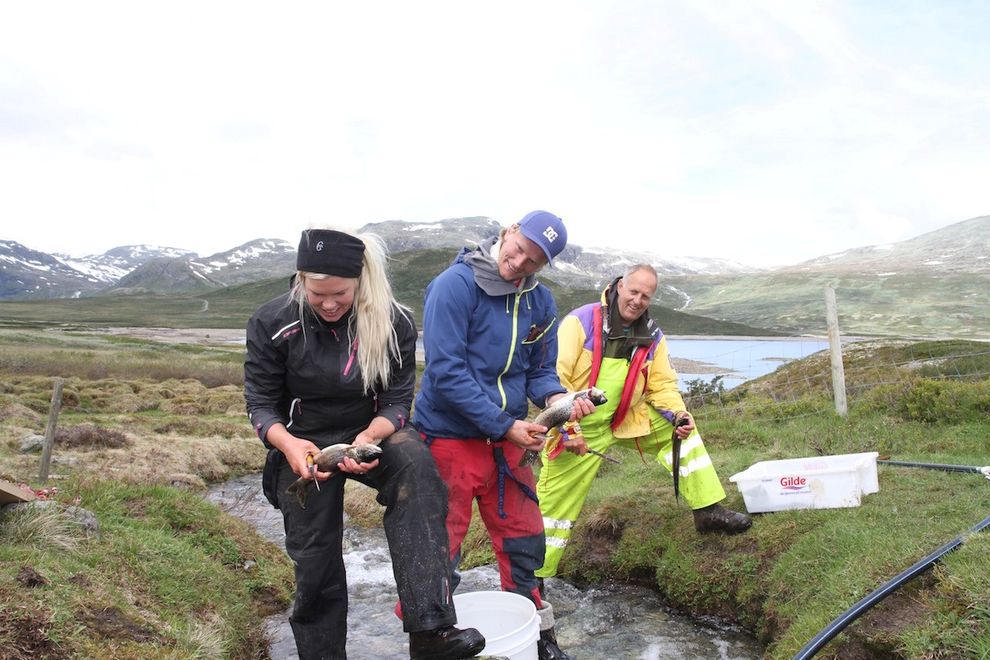 Cleaning the fish in the little stream by the cabin.
My brother Knut teaching Liv how to clean a mini fish :)
Since we started, our level of fanciness has increased to now bringing a power supply to vacuum pack and freeze the fish right away! :D How cool and super fresh!
Knut and Liv are about to use the heads we cut off to make fish soup.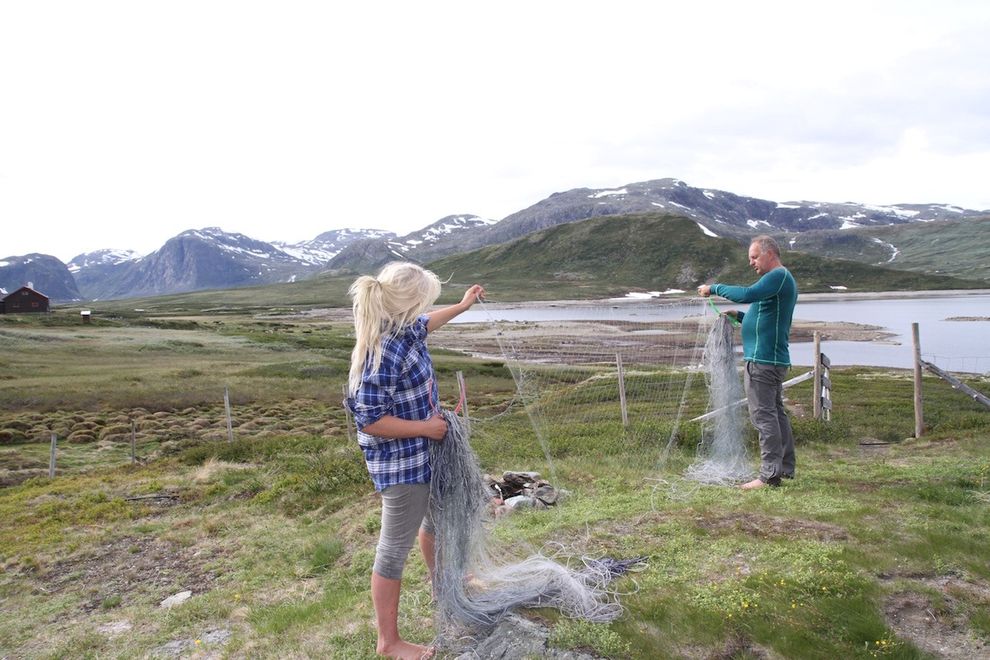 Dad and I fixing the nets so that they are ready for the next night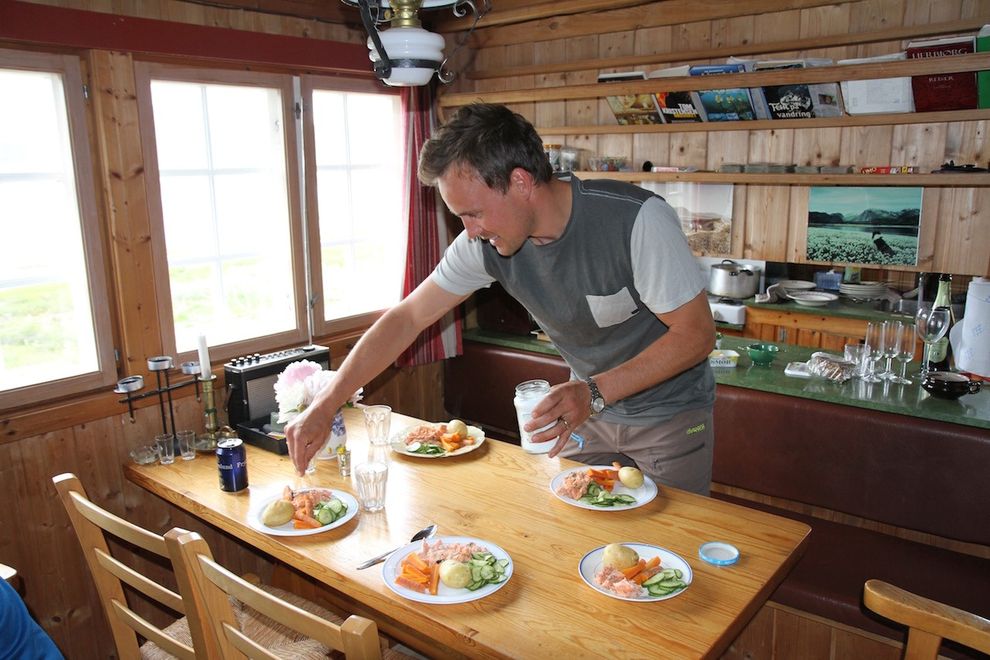 Kristoffer making dinner... fish, fish, fiiiish for every meal almost! :D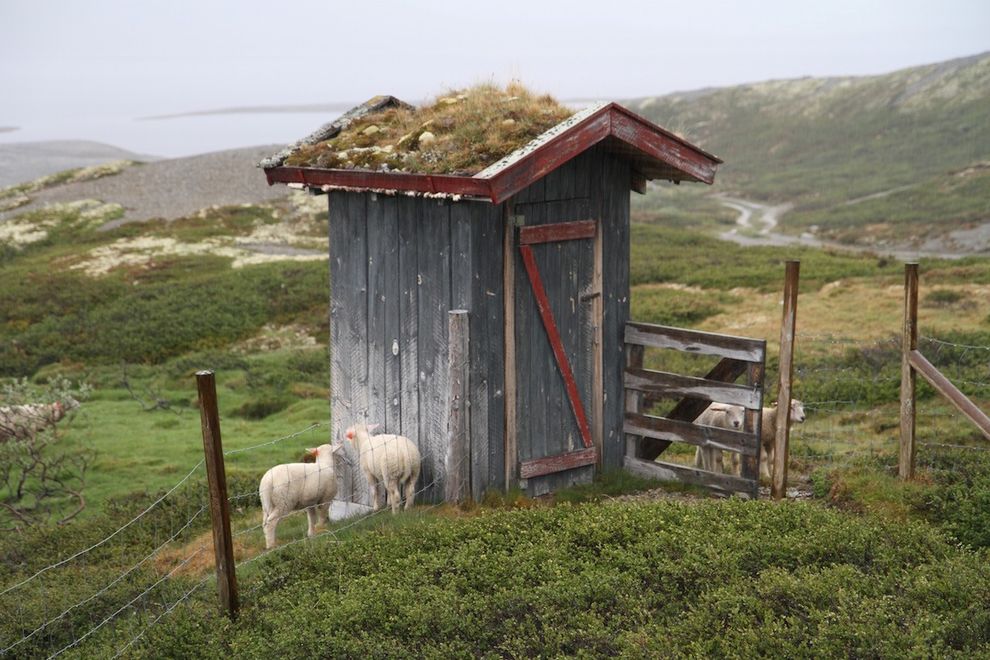 The weather varies--it poured down a lot, so the little sheep tried to hide under the bathroom roof. :)
One day we made food in the fireplace :)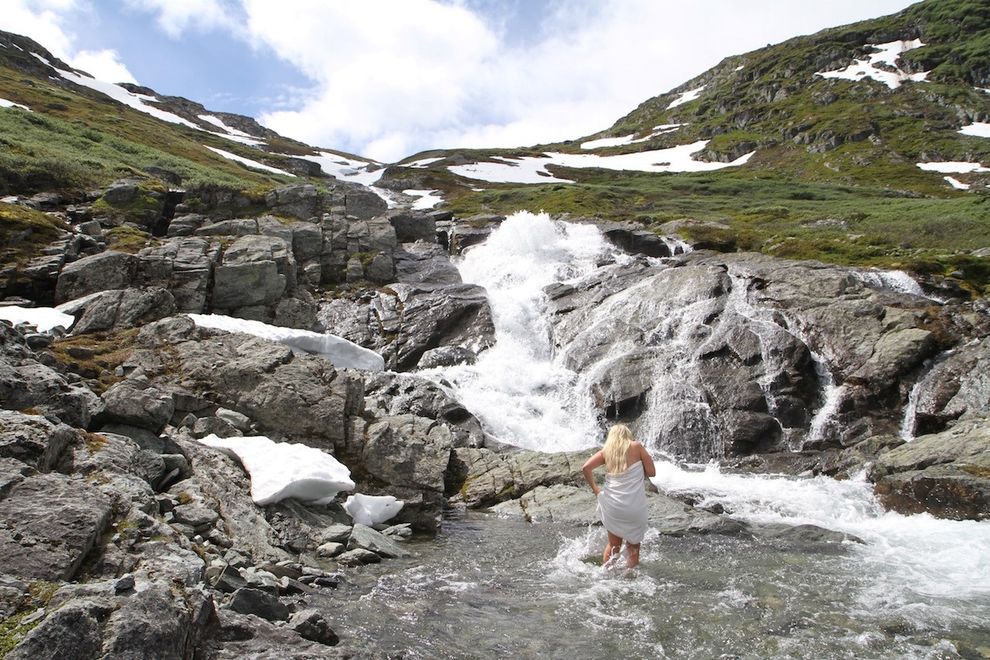 Time for a bath! :D As you can tell from the snow on the sides of the road, this was NOT a hot bath.. Hehe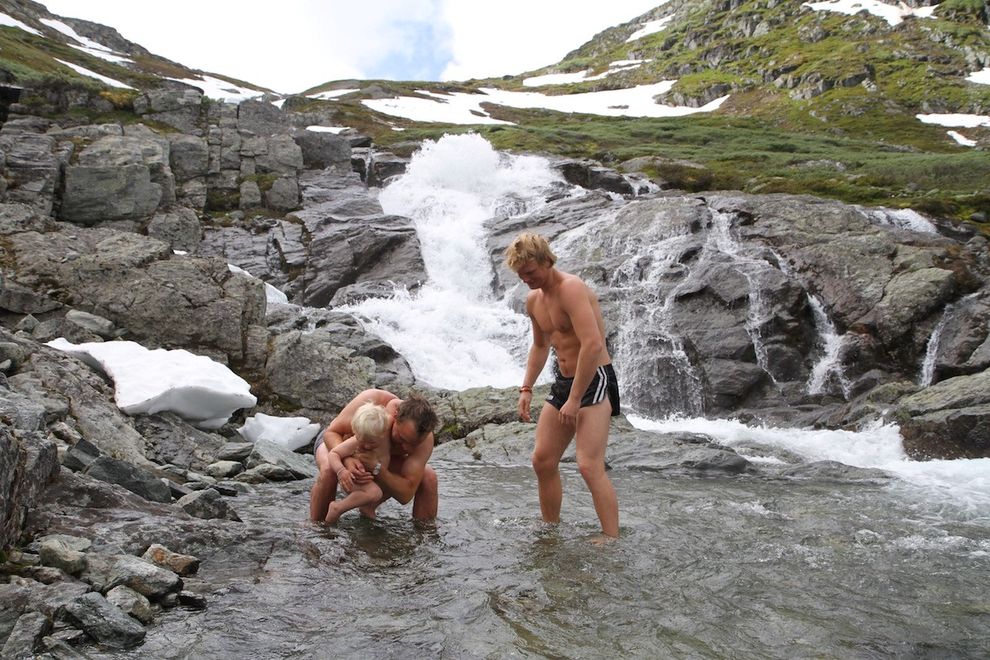 We tried to put Liv's feet in, too ;)
Good, long hikes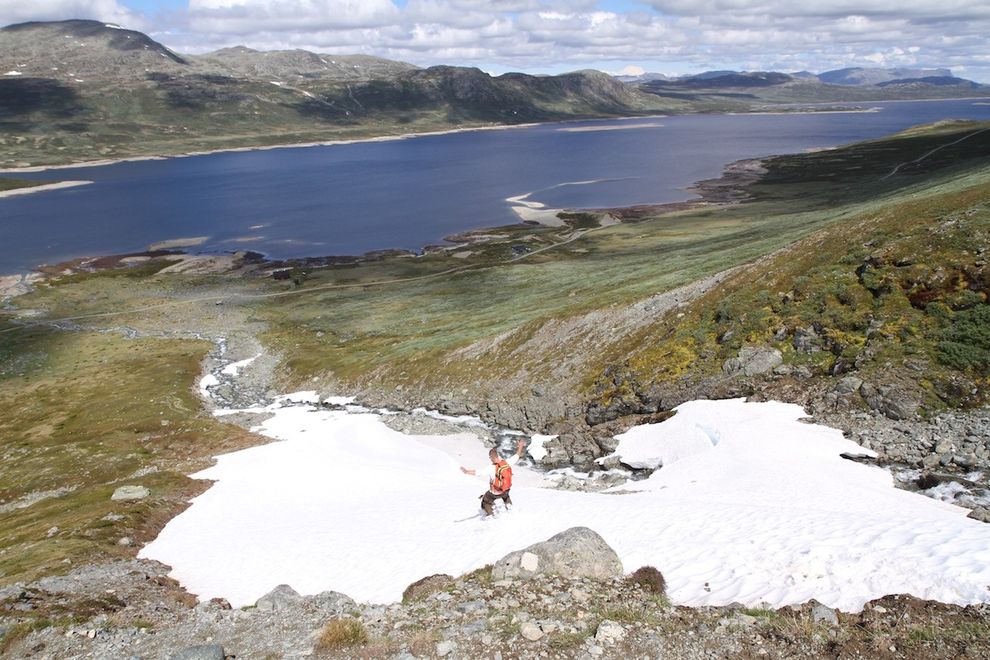 Ole Gunnar sliding down the snow
Dad about to prepare for Knut's 25th birthday dinner. This is my favorite dish EVER!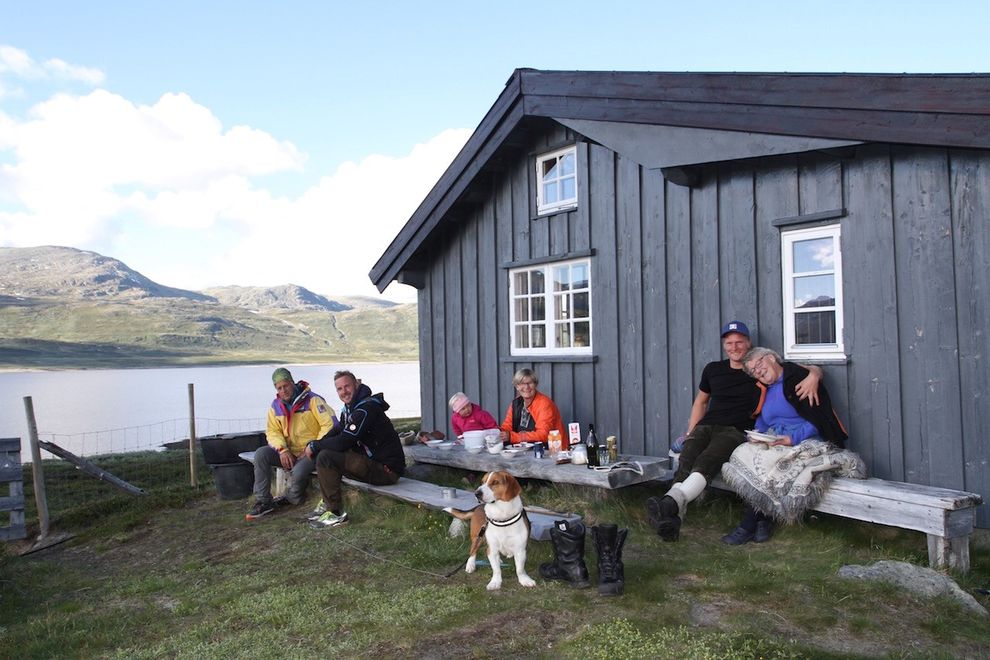 Mamma and Mommo also came up and we had a super night.
Mom had baked a cake and Liv and I had picked wild flowers.
Mom brushing Liv's teeth in the stream :) The cabin doesn't have electricity or water.
Such a good time. Sunset in the wood-fired hot tub :) Totally recharged after 4 wonderful mountain days <3