I only have 4 left for sale
I started to sew in sheepskin in 2009, and have made several blankets since. This was used as a duna in the past and everyone had one, for life. Its made of several sheepskins, and it's printed with ancient symbols that strand for protection, love, and fruitfulness. I use about 15-20 hours sewing by hand, with a double linen thread, the two -skin ones, and about 35 hours on the big ones with 4 skins. Its hard work and I often have to use a pair of pliers and a "drop" to get the needle thru! 
This is where they "live" :)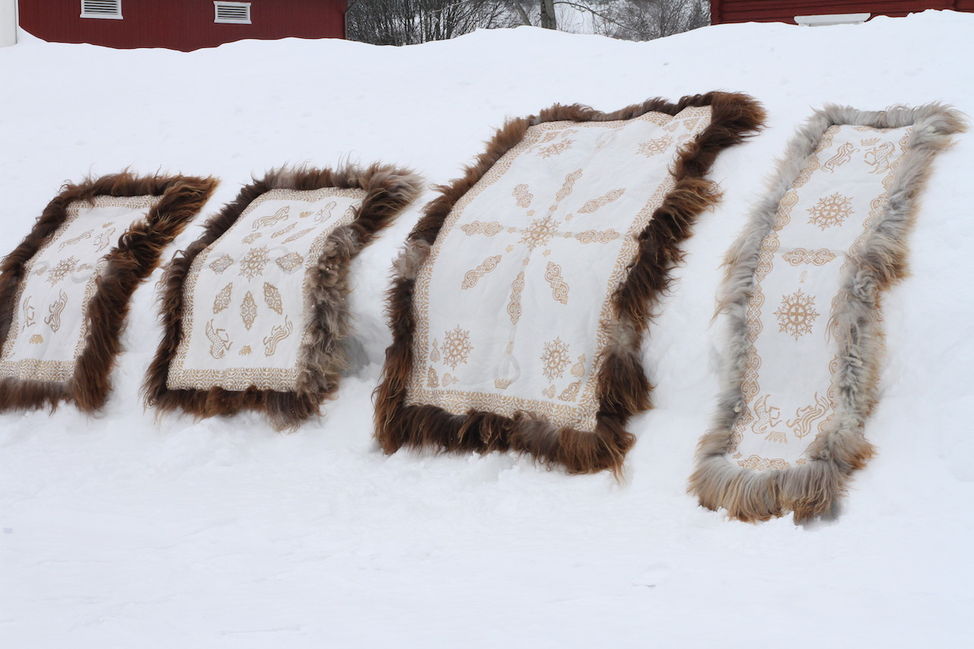 I got them all out for a lithe photoshoot, it's so much snow that I could just hang them up! :) Looks nice huh?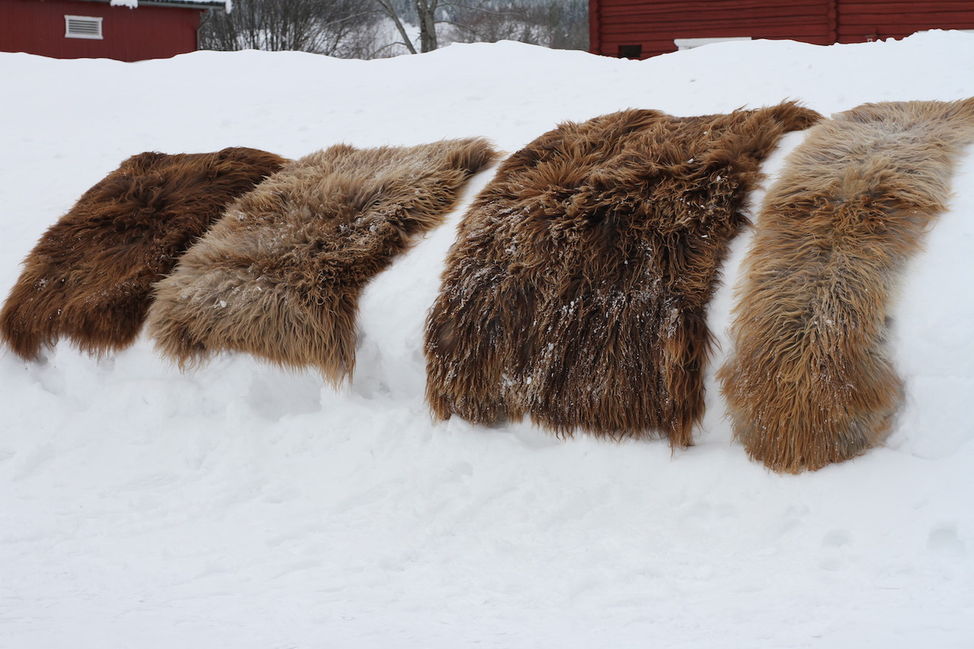 This is what they look like on the back.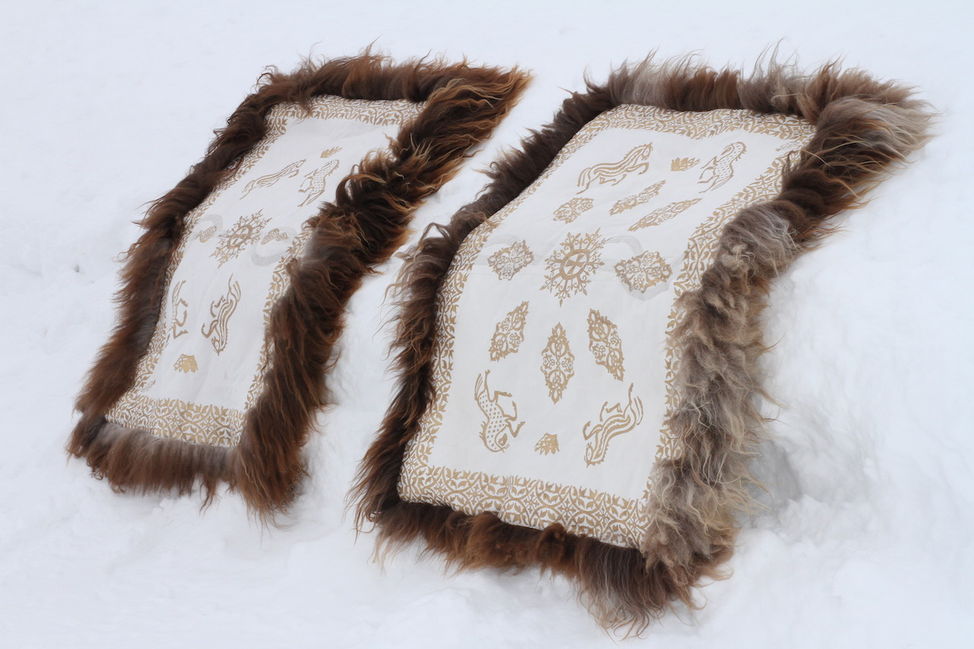 These are the square ones, made of two skins. The Left one is 115 cm x 71 cm and the bigger one to the right is 117cm x 90 cm They both cost 8.000kr NOK and I can ship where you want me to :)
This is the biggest and most beautiful one, very big, made of 4 skins, and its 170cm x 107 cm long. All measurements are without the extra hair sticking out. This costs 18.000kr NOK. 
This is a baby bag/ chair blanket, and will fold to a baby bag with its mooseantlers buttons ( handmade from here!). It costs 8500kr NOK.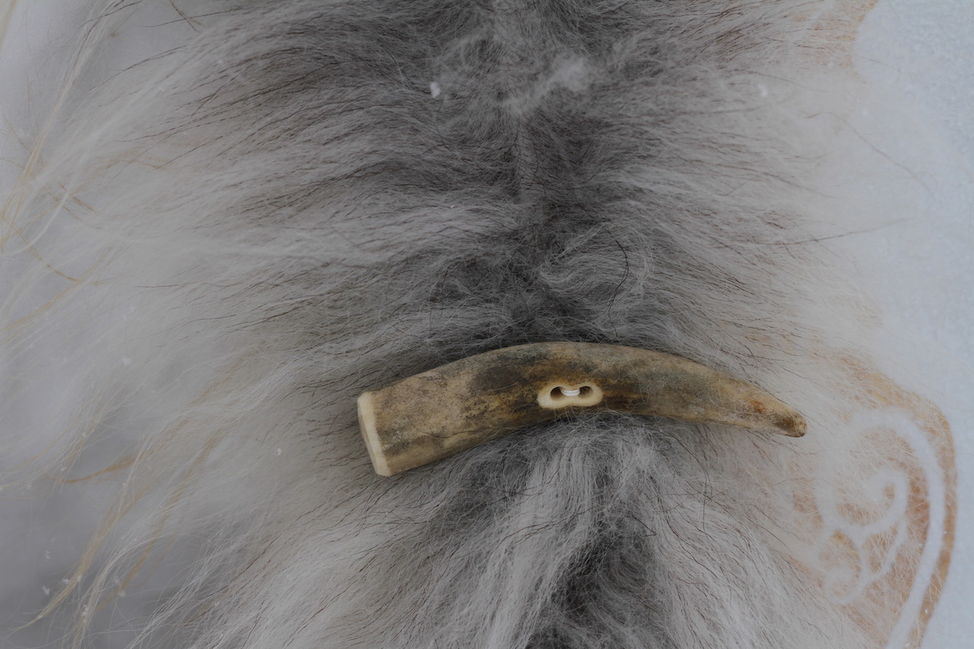 How cool are these buttons?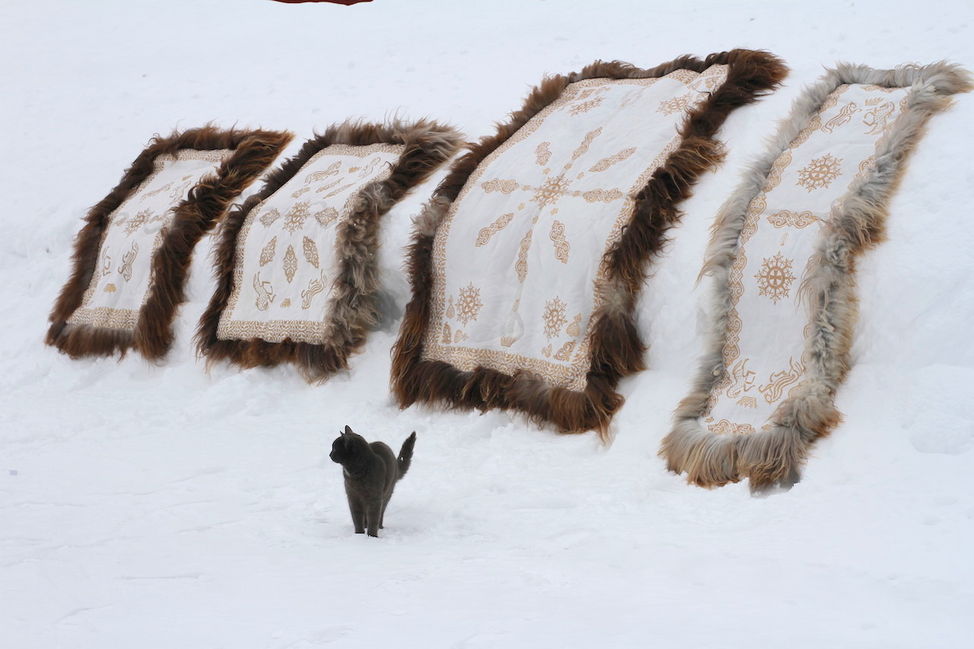 As always when I photograph, the cats come along... :)
What do you think about them?