I have just been gone a little while.. :)
Guys, I'm truly sorry for my disappearing act over the holidays! I have been sooo busy (and that on top of my second pregnancy), I just didn't have the capacity to add anything else to my plate. But I haven't been just lying around... Let me give you a quick run through of what's been going on! 
So I told you about my horseback riding trip to the castle, right? And the weeks of intense crayfishing and having guests at our nice cabin by the lake. And the harvest, with vegetables, grains, and everything. Just the other day I put out a picture post without text to sum up the last weeks of our HappyPigs for the year, and us getting ready to take in 130 people on the farm the same weekend to pick up their HappyPigs! People were super happy about it and we got lots of messages on Christmas Eve this year of people eating pork ribs, which is our most popular Christmas dish :)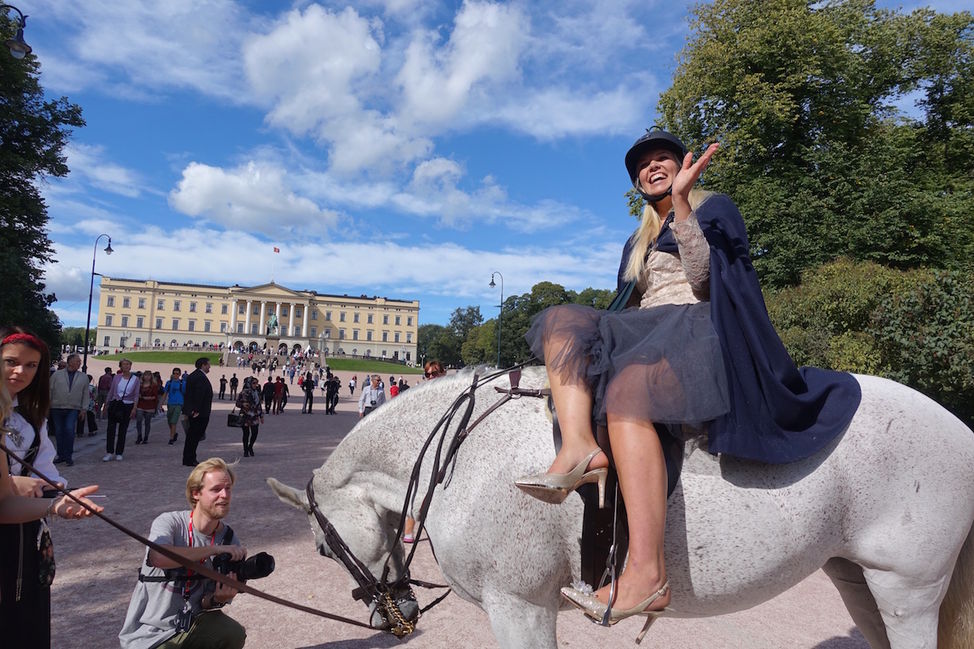 I even directed a few short movies to promote our village, that I posted for you on Facebook with my brothers as the main actors ;) 
I also got headhunted by a publishing house to write a book about the farm and my life!!! How crazy is that!? And since I'm pretty crazy, too, I told them that if I was going to write a book, it had to be available for ALL of my readers, so we are taking it to a huge book fair in London in March to have other publishing houses in other countries sell it, so that you guys can have it in English, too ;) It will be on the Norwegian bookshelves in August and I have to have it ready by March... So you see, I wasn't pretending when I said I've been busy!!! That's what I'm spending most of my time on for the next few months. 
Since my last good update, I have also been asked to host a podcast about different things about the food business, and it airs every two weeks. Then I go into Oslo and do that in a studio. 
The big national TV show Good Morning Norway came to the farm before Christmas and the famous chef, Wenche, baked Christmas cookies with Liv and I! We came horseback riding together with my cousin, Eilev, who is getting quite famous here after winning Dancing with the Stars this fall. We are super proud of him!!!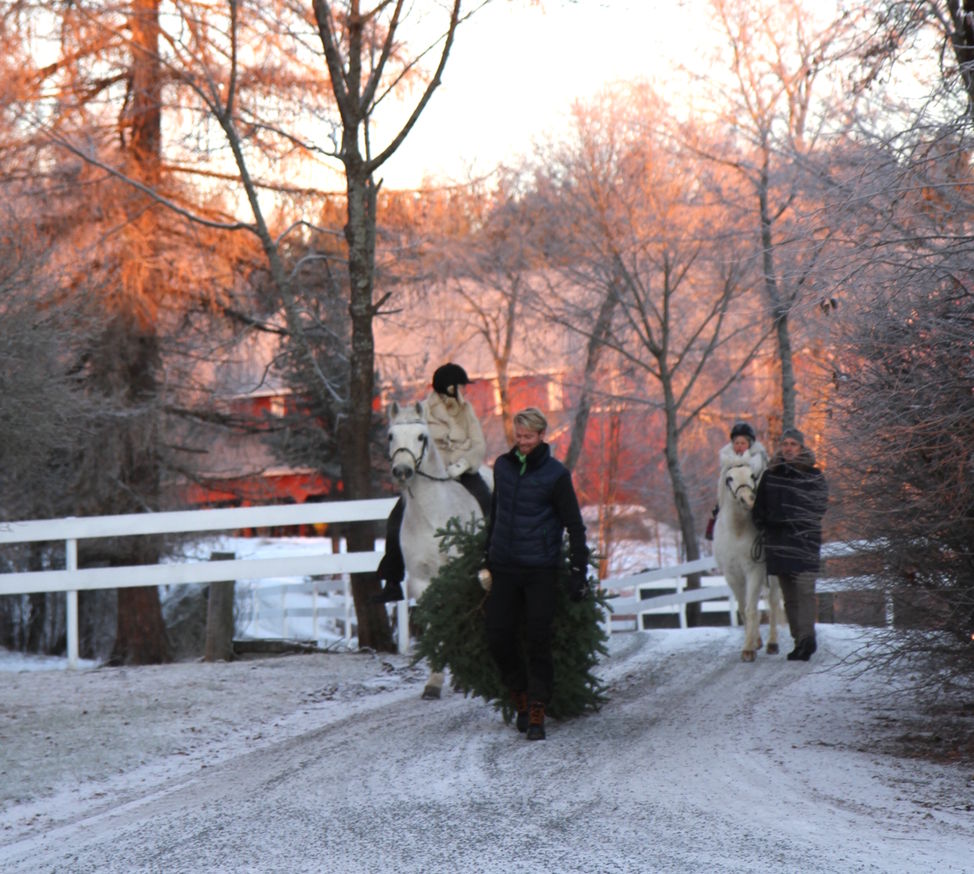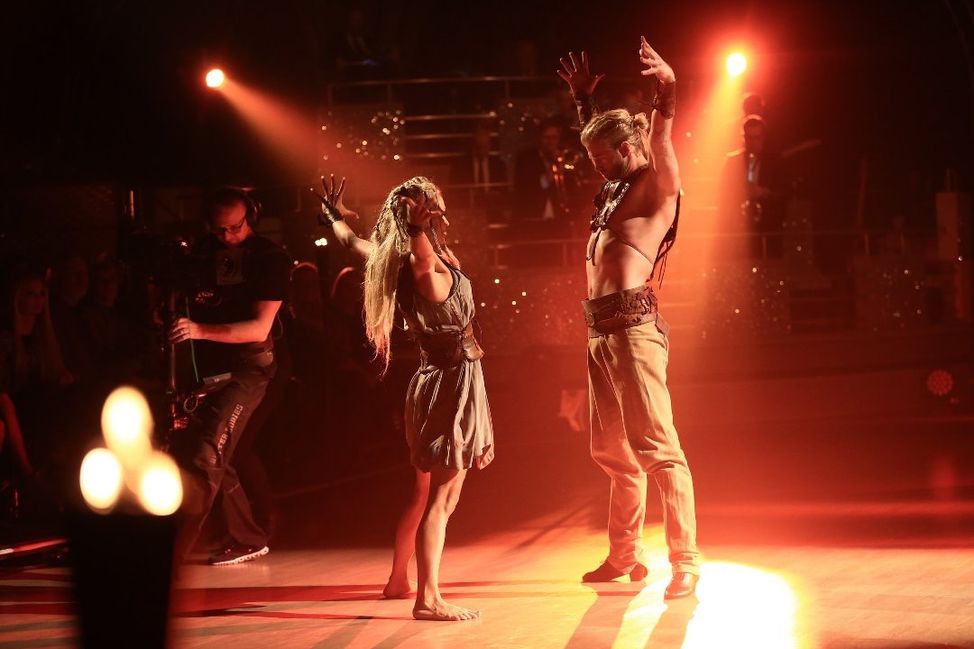 Let's see, what else... well, I've been giving a looot of speeches around the entire country this last fall; in November alone it was like 10! I travel from far north to the south and all in between to hold these inspirational speeches and people really love it! That gives me a lot of energy, of course. It's a great feeling to inspire others! But it's also quite exhausting to travel so much.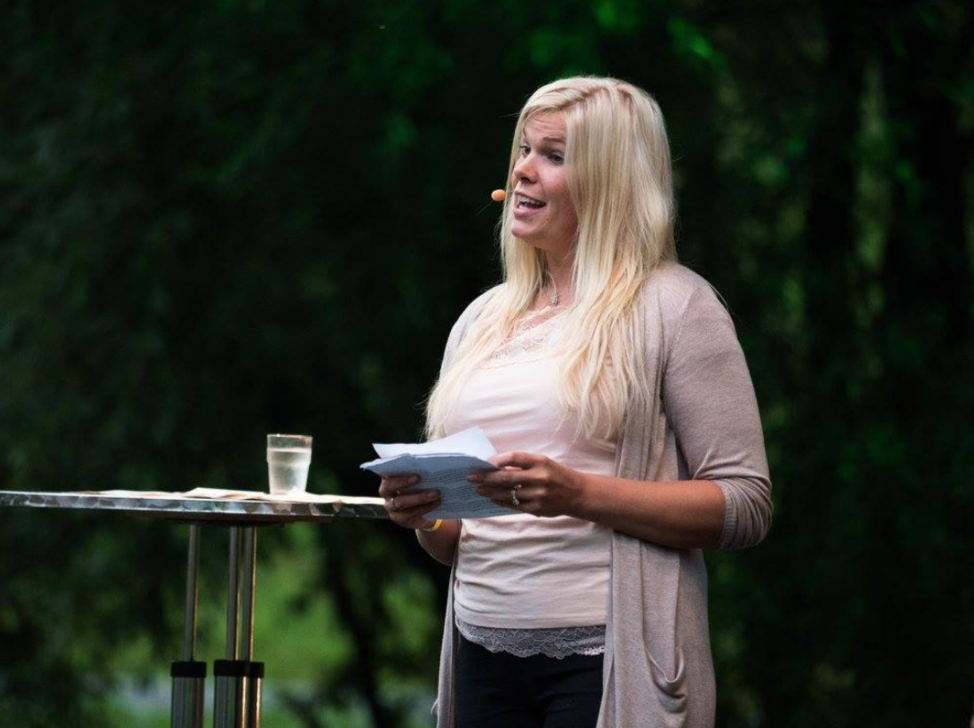 I also wrote some posts in the newspapers this fall, and one of my "angry" ones about how a TV show put out a twisted story about organic agriculture was almost the most read post in the biggest national newspaper in the field of distric news. So that's cool! 
I was also picked out to represent Norway in the world's largest food and tourism fair, Internationale Grüne Woche, so if you are in Berlin from the 19th-23rd January, look for a pregnant blond girl with a Norwegian national costume and a big crown. You can't miss me! I'm super excited to be chosen, and to be representing one of the businesses that I started, The Wedding Village, which I'm now working on an English translation for, so you guys can check it out. This is us "going international" and it feels great with all the amazing feedback that we get from Norwegian bridal couples that've been married here. My stay in Berlin will include a dinner at the embassy to meet our Prime Minister and Minister of Agriculture, as well as the head of our national innovation office, as well as being filmed an entire day for a popular show about Norway. PHEW! If that doesn't wear me out on top of the five days I'll be on the stand in the huge fair, I'll go back home and hopefully finish my book! :) 
Then there has been Christmas and New Years, and the hunting, slaughtery, baking for Christmas and all the different traditional preparations.  And last weekend I sewed a sheepskin blanket for our new baby with some girlfriends... so yeah, the time flies, and I'm not spending much time on the couch! Scroll down the blog for Christmas photos from Christmas eve, and New Years that we spent on one of our neighbor farms that has a freaking BALLROOM in their house. Clearly, a place where 50 friends would spend New Years. And yes, my friends farm is part of The Wedding Village, and YES, you can get married there ;) They will re-open for parties this next winter. 
Sooo, that was a long update... ;) I´ll try to get back to about one post a week again, and hope you understand my reason for having "gone missing" for a while. 
Hope you all are well, and that you had a fantastic holiday season!