70 sheep getting a cut
Yesterday it was me who went to the spa to take sauna and snow bathe, and today its the sheep who gets a manicure- pedicure and a haircut! :) We "shave" the sheep twize a year for animal welfare reasons, spring and fall.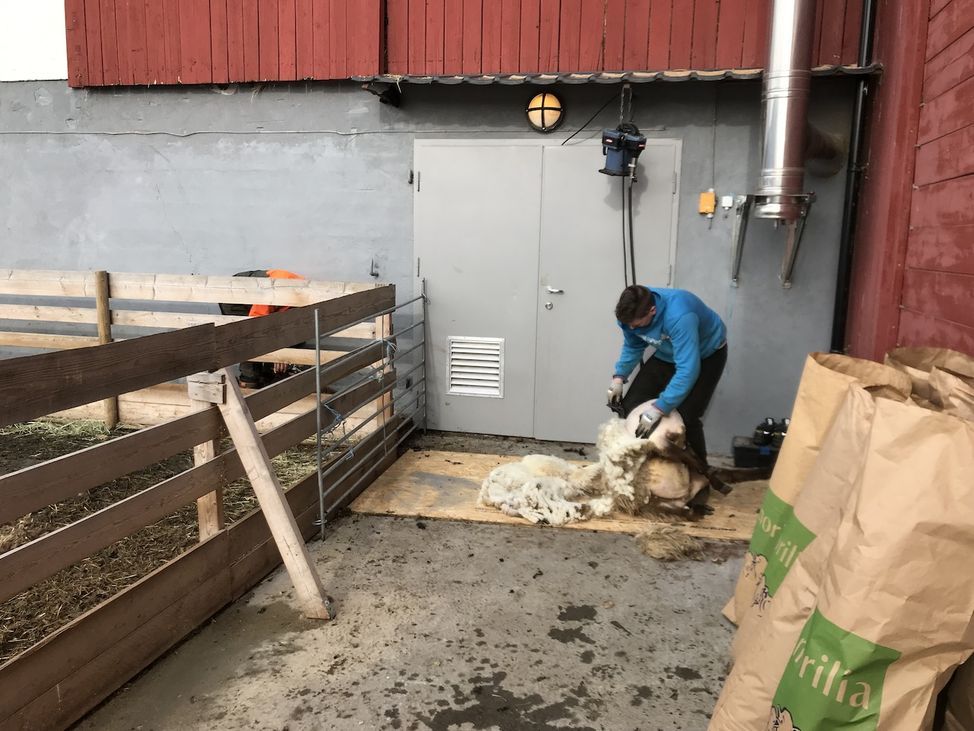 It's completely harmless for them and can be compared to when a man gets a shave. Same with trimming  the claws.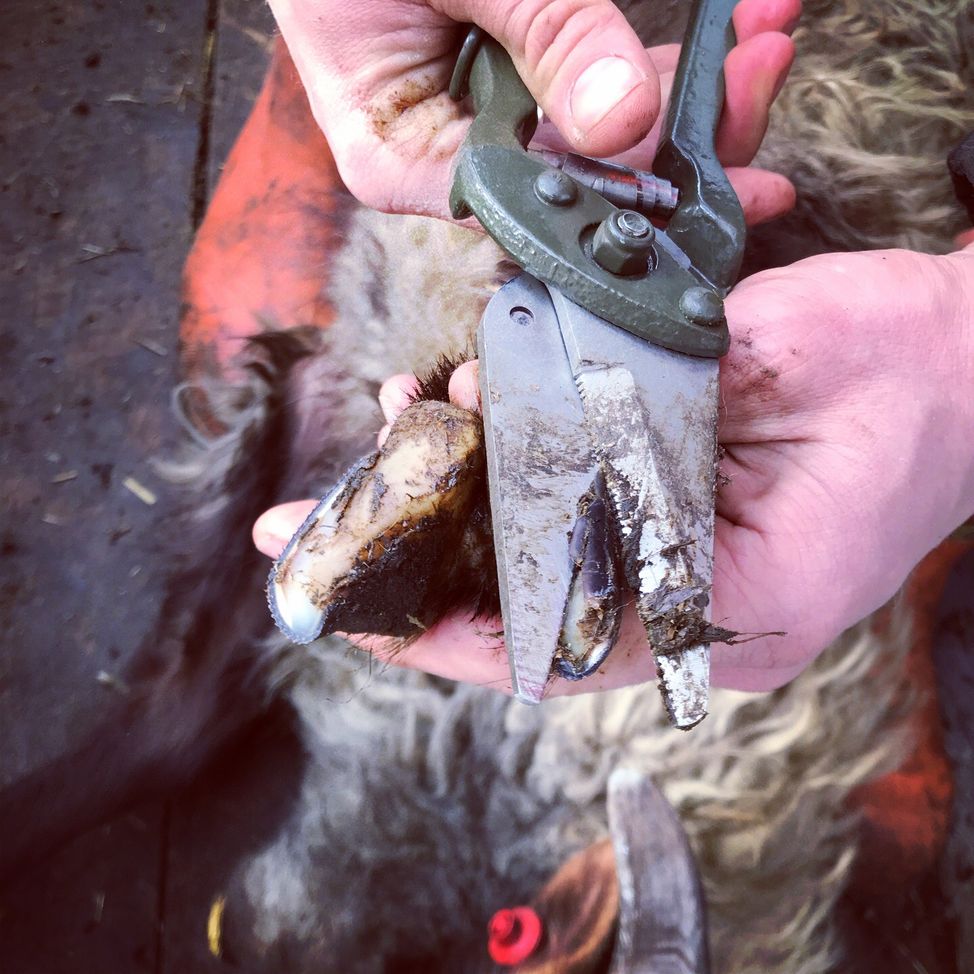 Kristoffer trimming the claws since they are standing on soft grounds in the winter they don't get shred off naturally as they do in the summer in nature.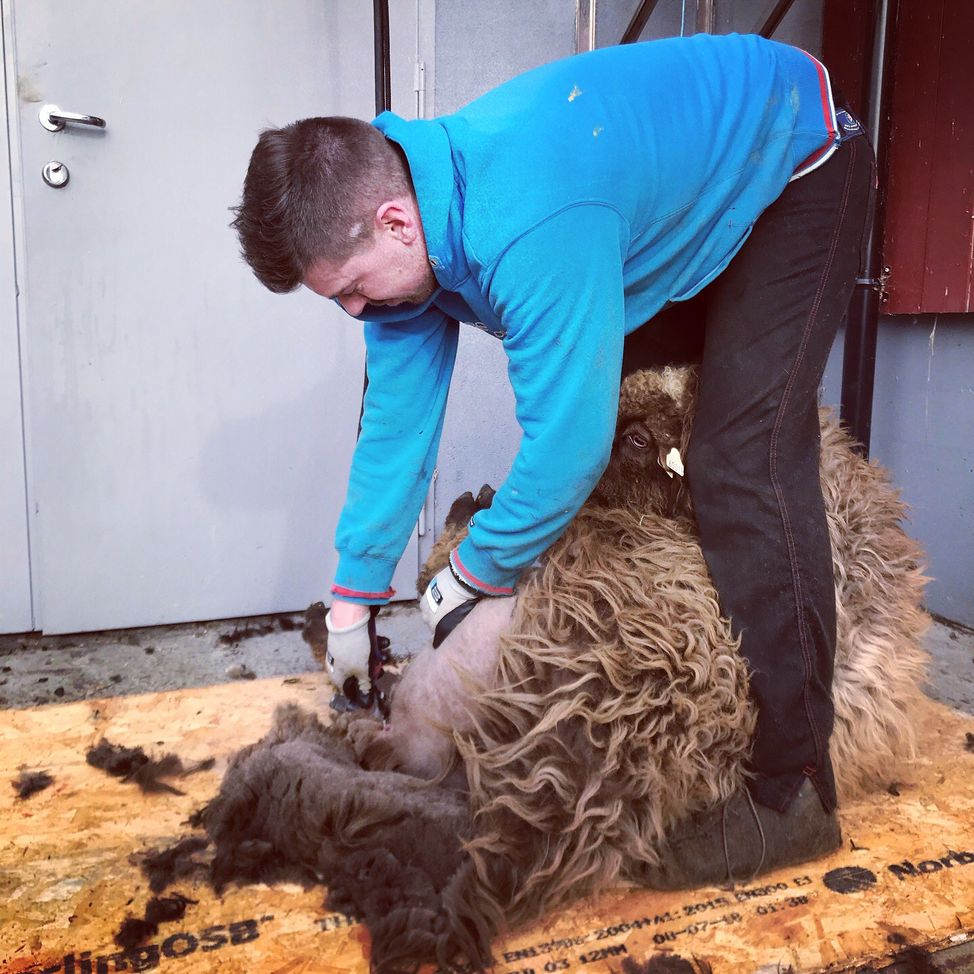 We hire a guy named Kristian that's really good with this, and has about 4000 sheep yearly on his "hairdo list". He cuts the wool of on a sheep on about 2 minutes per sheep.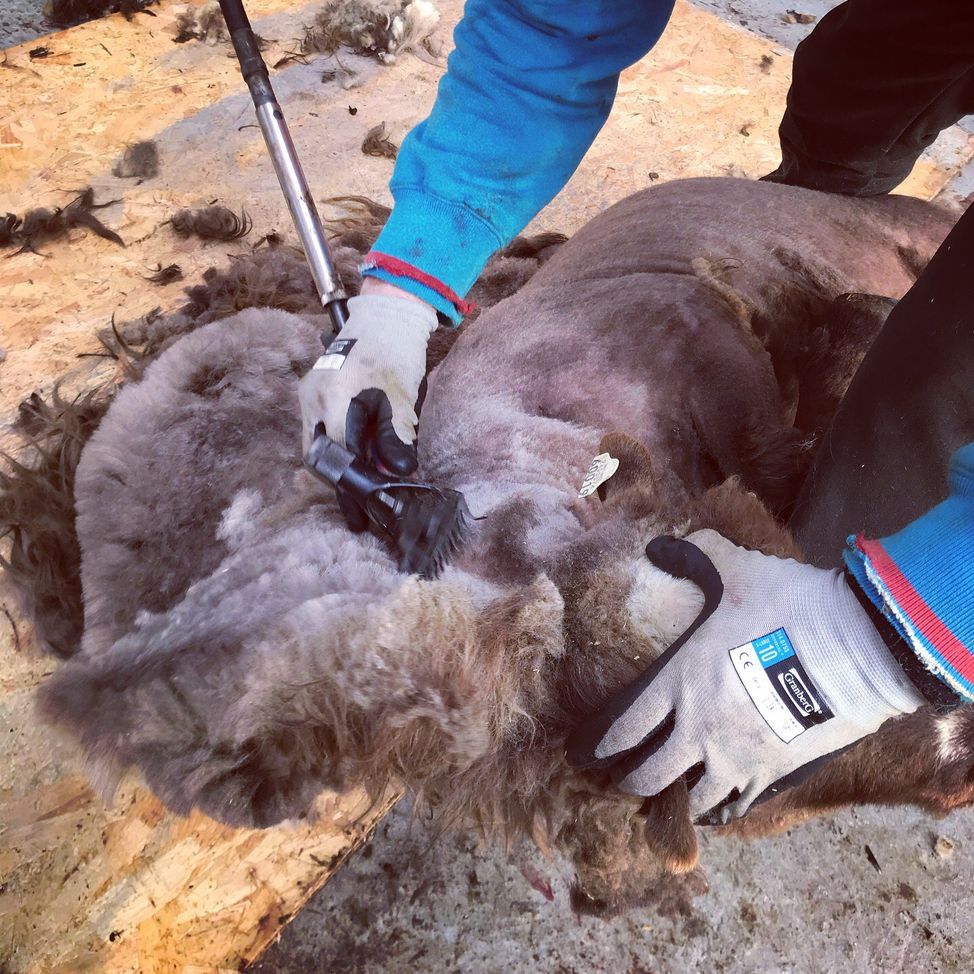 Shaving off wool.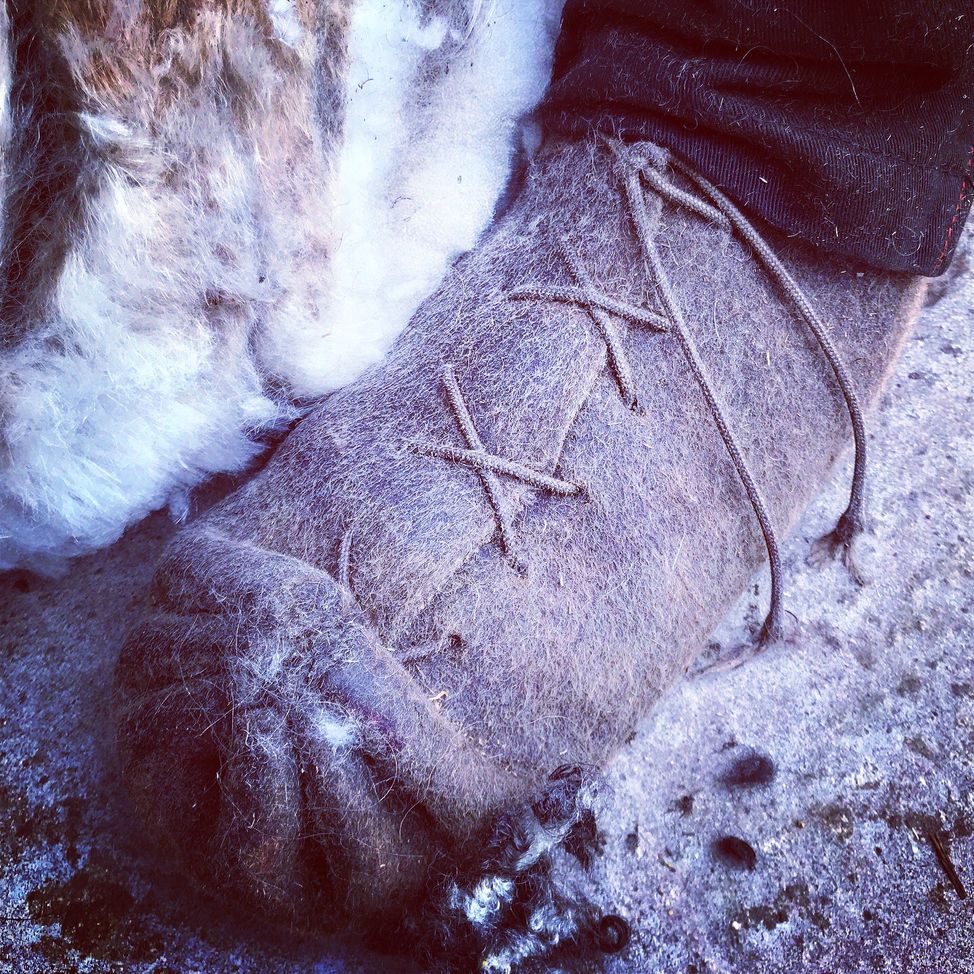 Check out his cool shoes! :)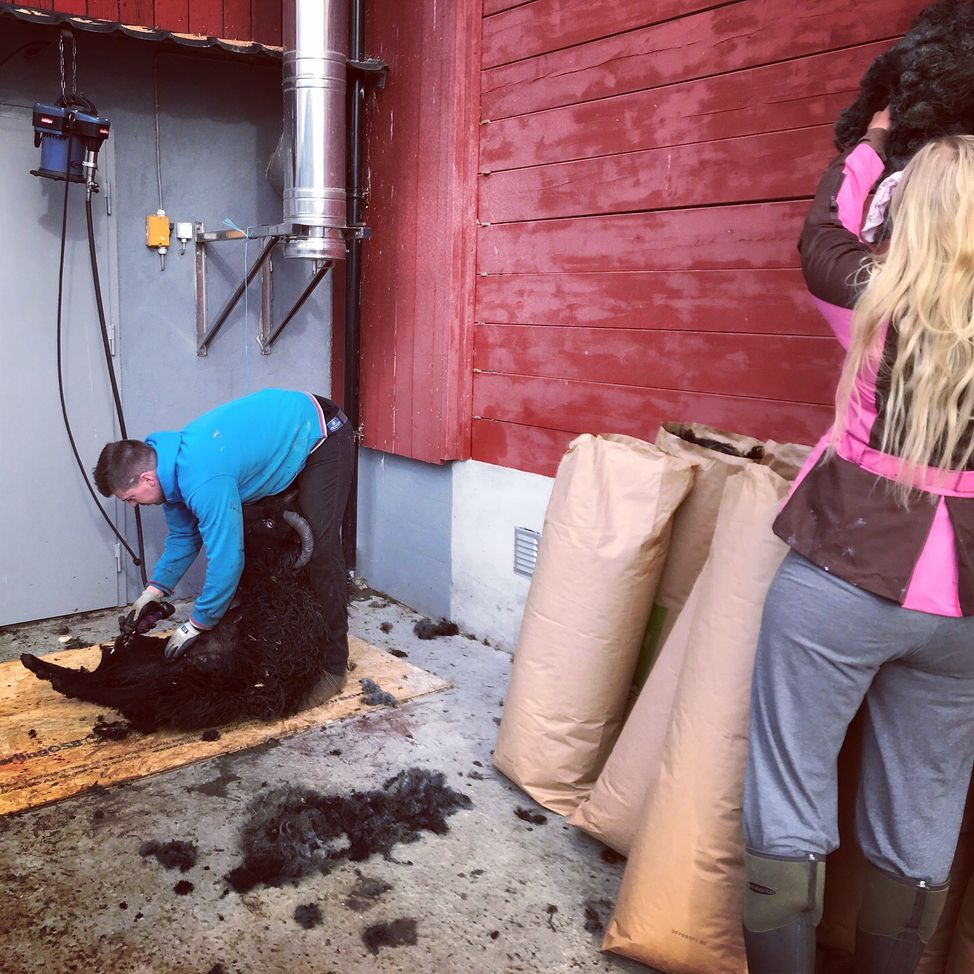 I´m responsible for collecting the wool and sorting it in bags and keeping the area clean.