He sure does! Check out Kristoffer's home-grown veggies!
For the longest time, Kristoffer has been wanting to start growing our own vegetables, but neither one of us knows very much about veggie production (except for our small garden).
But you don't learn anything if you only think about it - so he decided to make a big test field and try out different things so we could learn :)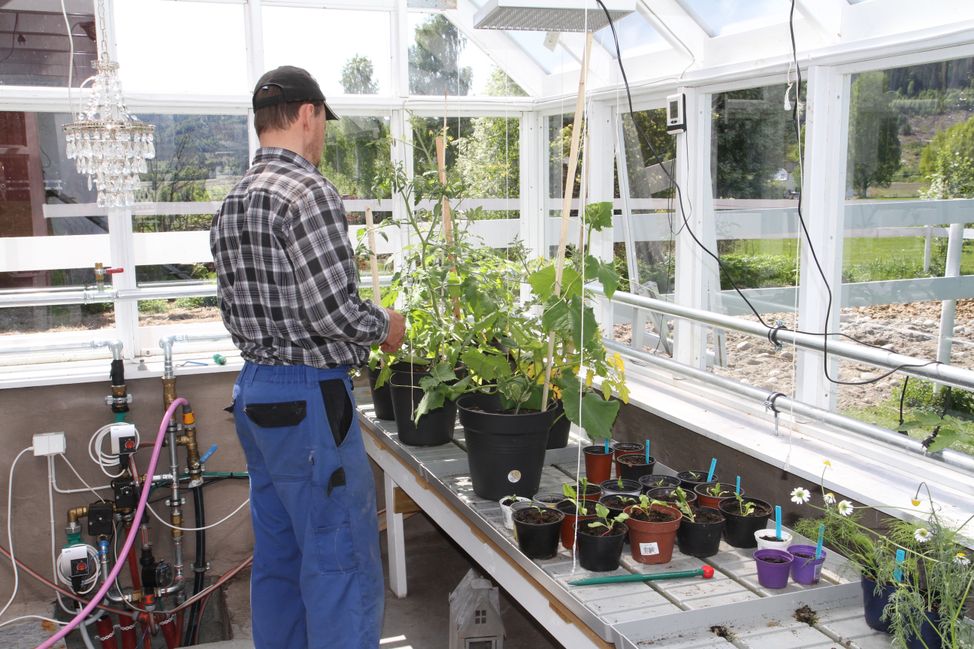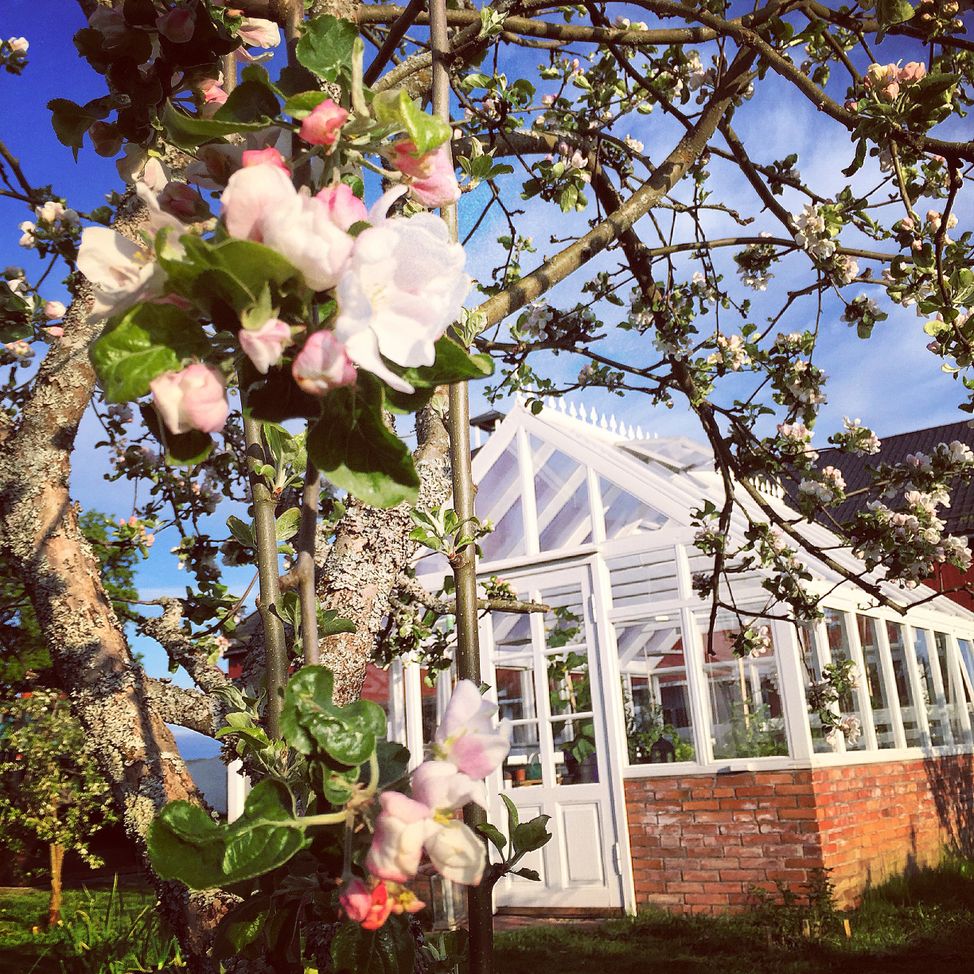 He started growing inside in the greenhouse, and then brought the vegetables to the field a few months later.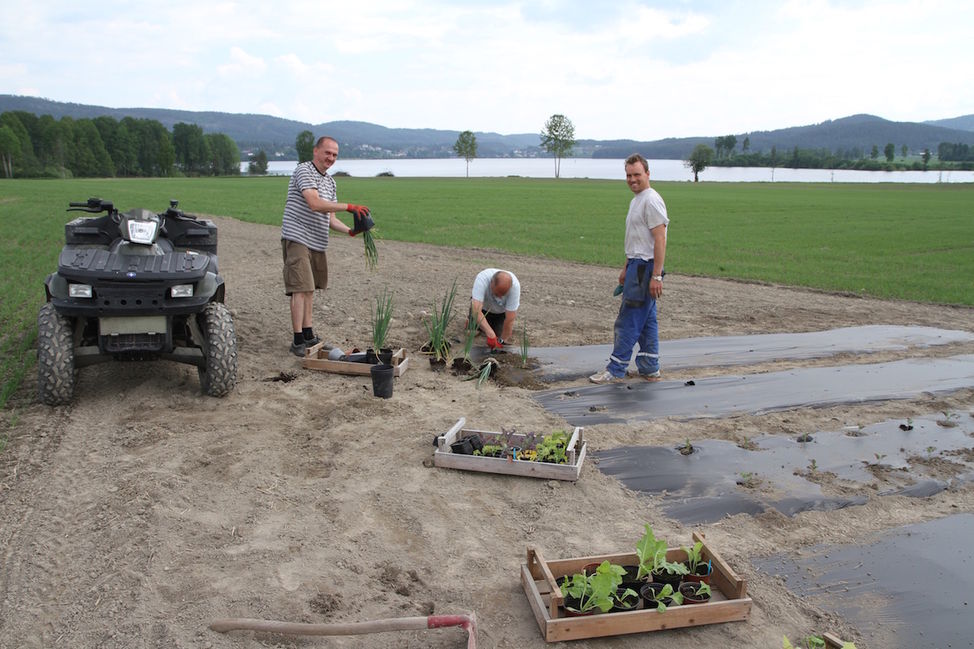 Here they are planting both the pre-grown veggies that started inside the greenhouse, and also planting seeds directly into the ground. The plastic is bioplastic, and Kristoffer says that it helps keep the weeds away! 
Planting.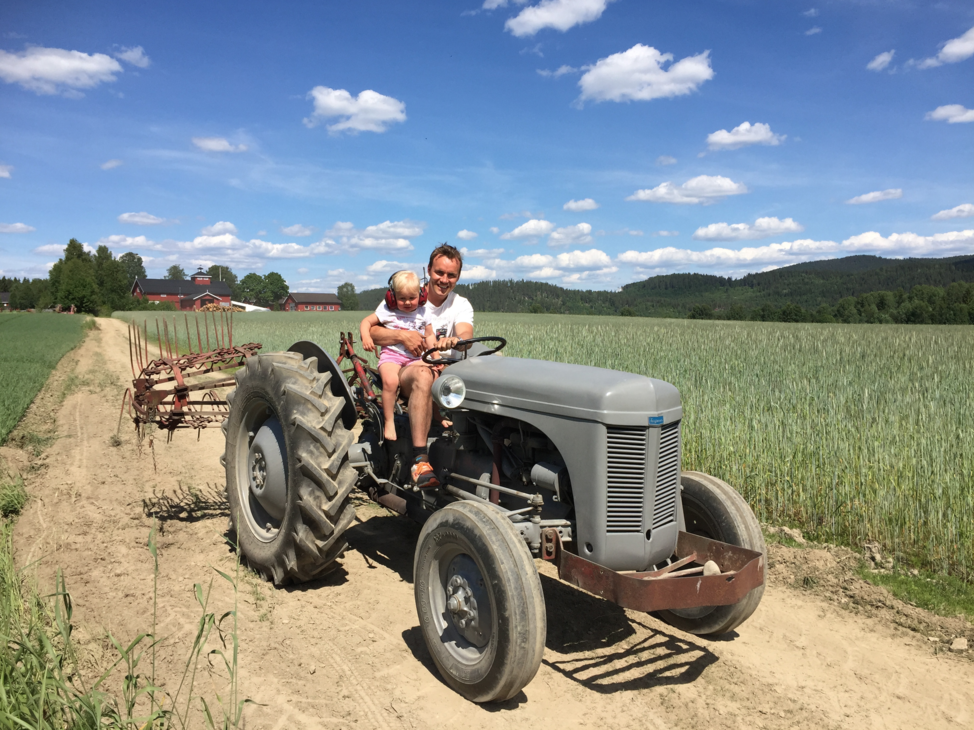 Liv helping her dad ;)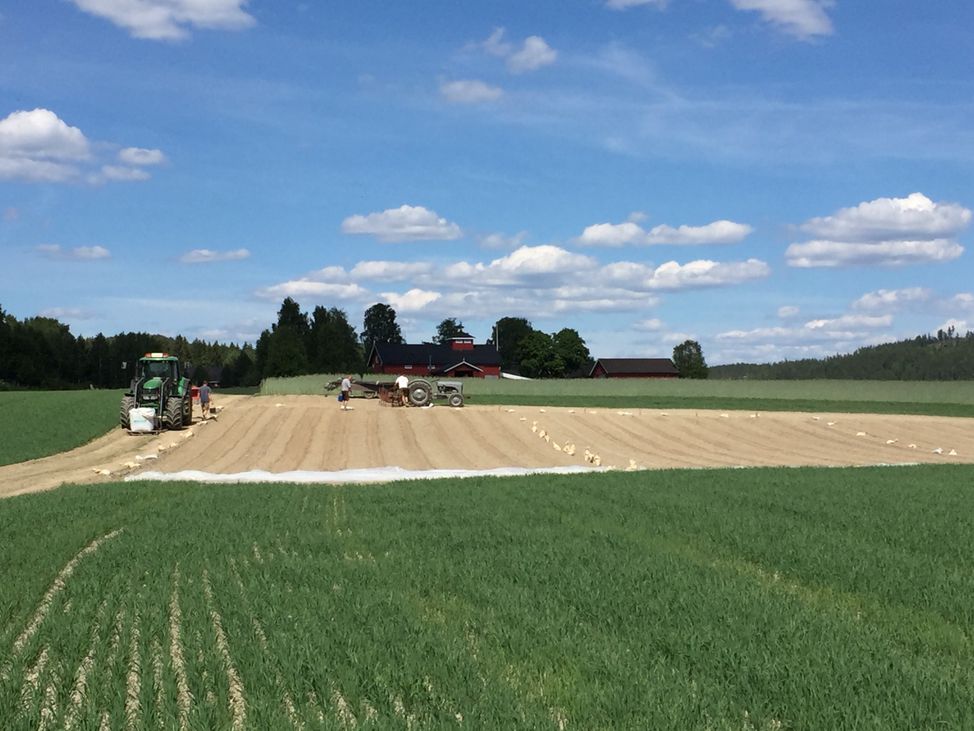 Good size, huh?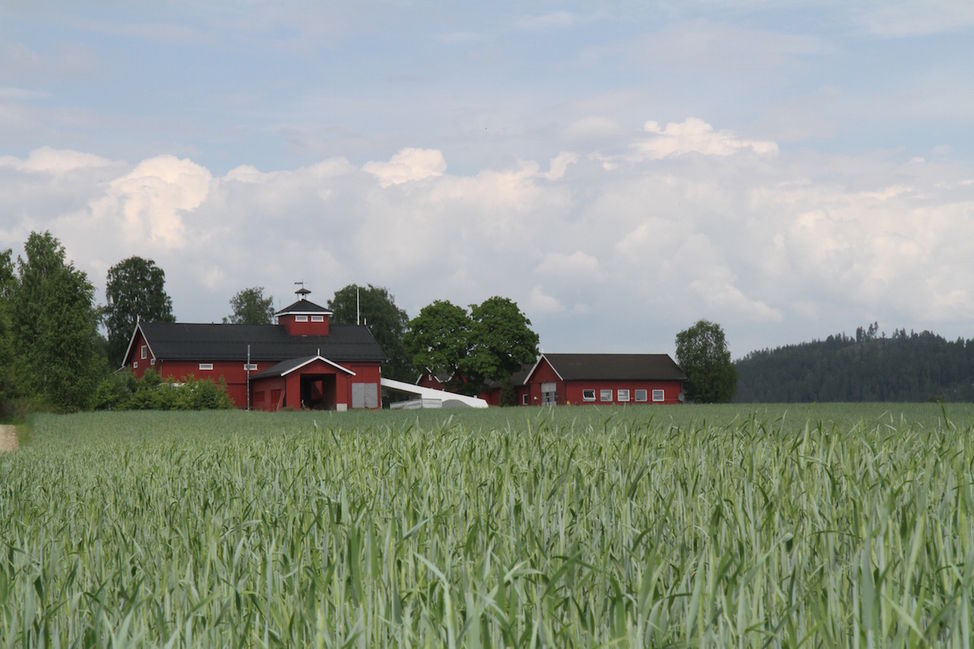 The other fields have been very good this year.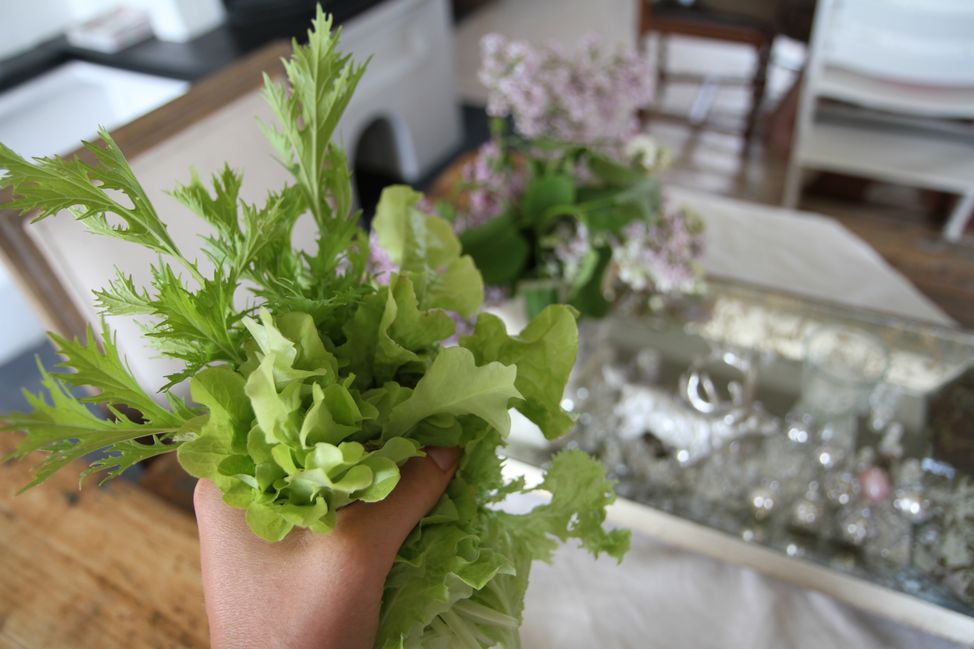 I started harvesting salad in the end of June :) Super good!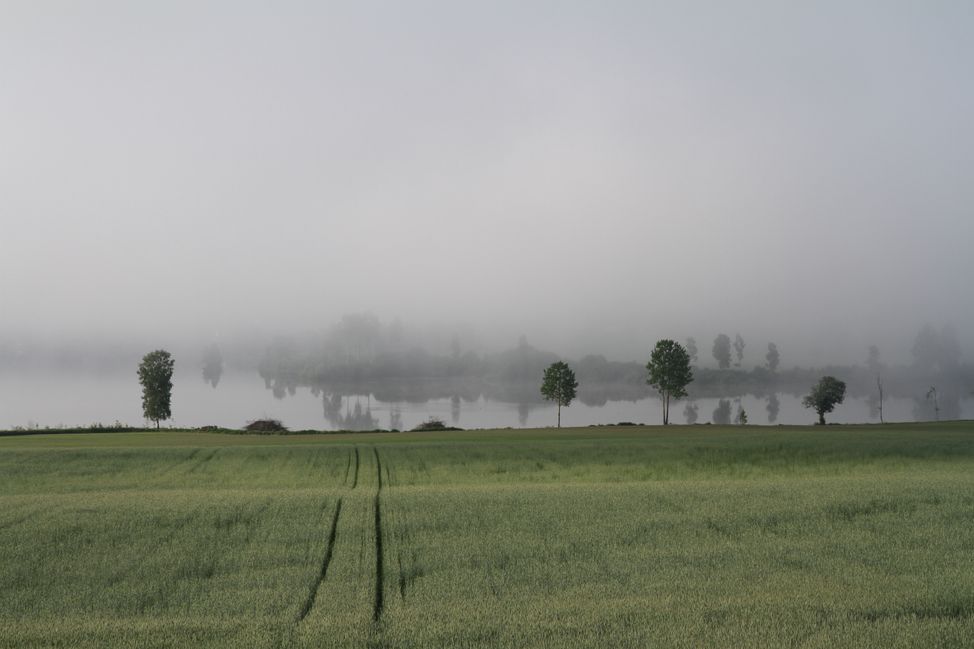 I love the foggy mornings! :)
A lot of plants came out very well, but many of them were eaten by bugs. Without enough weeding, we had some grow in as well, but our learning curve was sky high so we fulfilled our purpose with the test field ;)
Green kale - looks good, doesn't it?
I love how nature can create so much beauty! What's not to love about purple veggies!?
These leaves are Liv's favorites. She eats them with her hands to get them as fast as possible when we use this in woks.
Edible flowers.
Right now, we're working on reconstructing the base in our stabbur.

The realization of how much work a big eco vegetable production is gave us extra drive to make a little apartment here! I have a pretty handy hubby ;)

More to come on that soon!