Our little Liv is already 2 years old! Can you believe it??
Today is Liv's 2nd birthday! Time sure fliiies, and you really notice it when you have children around. We had an old neighbor that used to say, "Before you know it, Chrismas is over - and then midsummer is here again!" And it sure feels like that sometimes!
It's been a journey so far, seeing how she has developed from a little helpless baby to the playful little girl that she is now.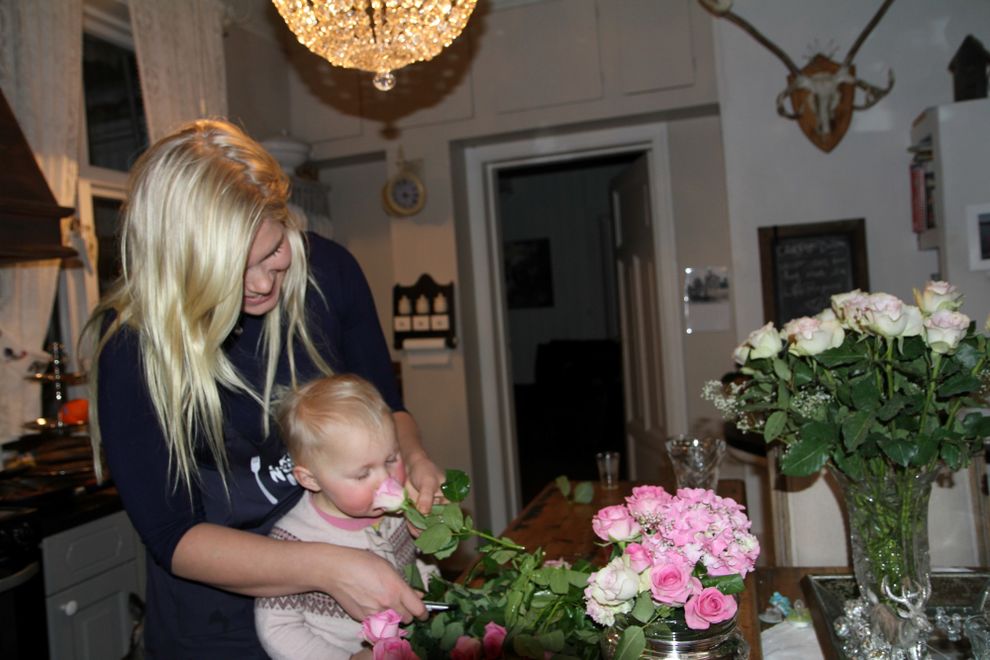 She loves to take part in everything we do, and decorating for her birthday was no exception. Whenever I come home with flowers, she runs over, inhales with exaggeration and says mmmm... ha ha wonder where she got that from... me... :)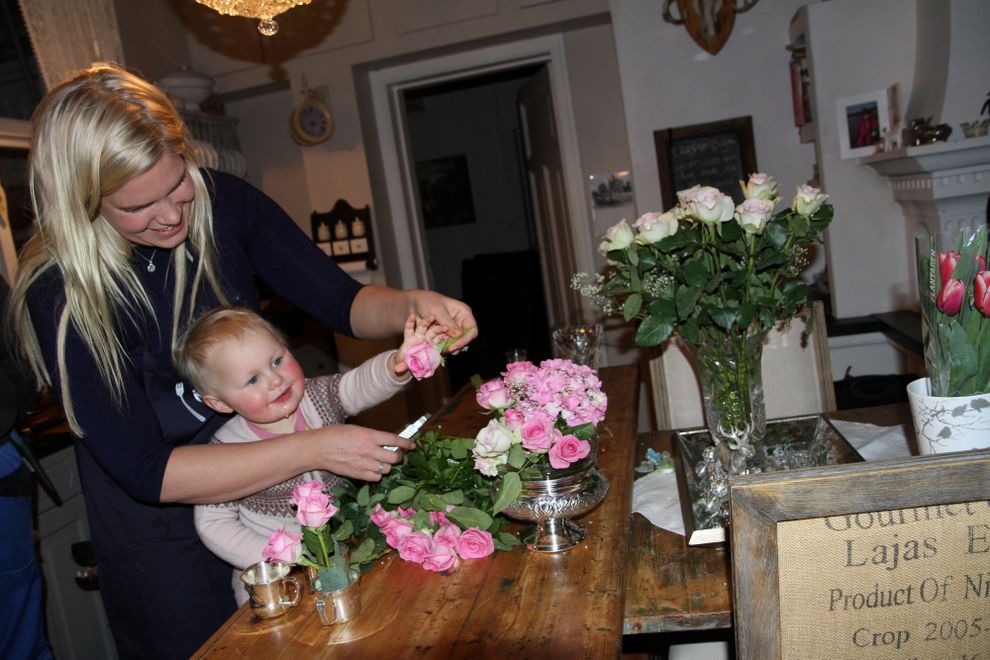 She is truly a joy in our daily life and we love her very much. Her personality is happy, curious, open, kind, thoughtful, and always developing new ways of problem solving.
I think about how lucky we are, and for her, to grow up in Norway in this time. She "won the lottery in birth", as Norway has been voted the best country to live in, year after year. I hope we are able to teach her to be humble and thankful and to help those less fortunate in the world.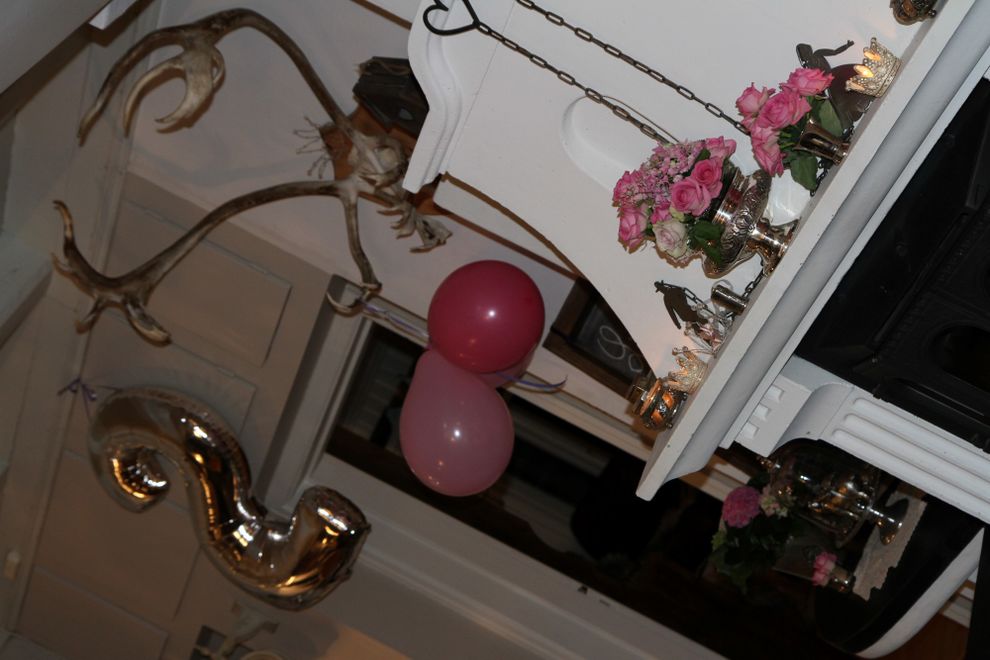 Her birthday will be celebrated in three "rounds". This weekend with my side of the family, her kindergarden on Tuesday, and next weekend with Kristoffer's side of the family in his village.
We tell people that instead of gifts, we'd rather have them pitch in on something that she needs. She has soo much stuff, boxes of toys from when we were kids, so she doesn't need more! The guests gave money towards an outdoors winter suit. She got a knitted jacket and mittens, knitted wristwarmers and small stuff. And then Kristoffer and I got her a little John Deere Tractor and a pink John Deere hat.
She liked the hat and wristwarmers so much that she started to use them right away! The birthday crown had to go!
We sang her the birthday song, and added on "bæ bæ little lamb" since she knows the lyrics to that one now :)
And since her mom, me, is called Winnie the pooh ("yes please, both"), I had to have a tractor farm cake and a horse cake! :)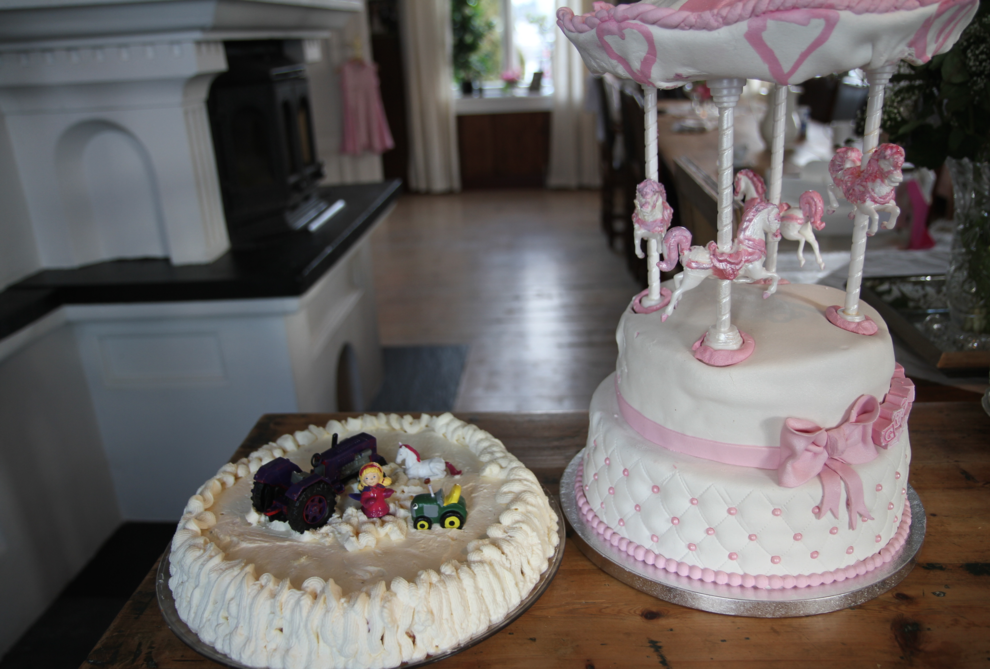 One chocolate and one creme.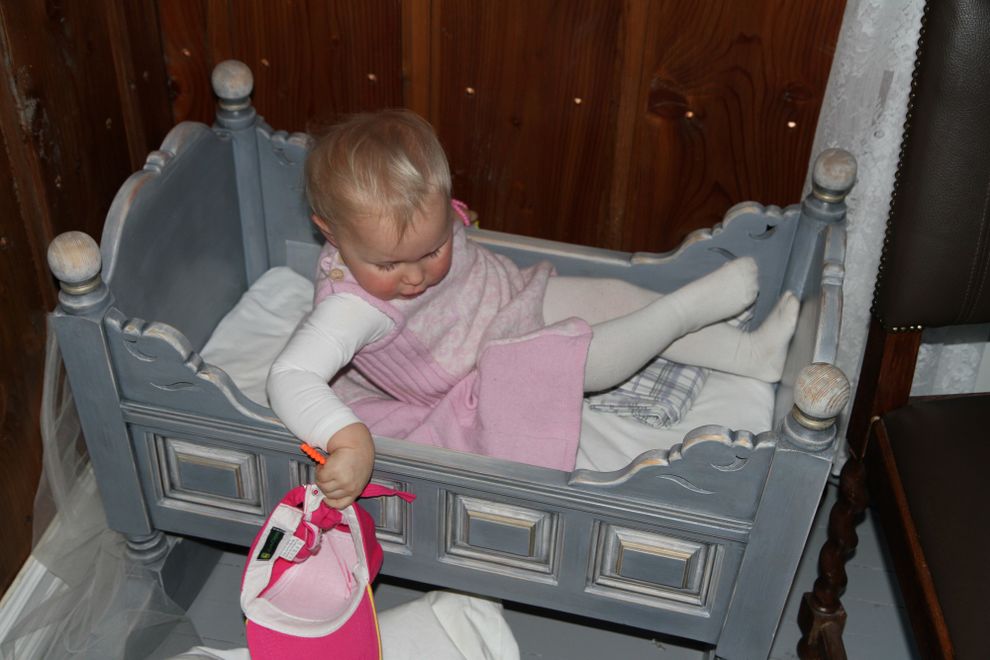 After cake and coffee, Liv wanted to play. A new game that she finds super fun is to pretend she is a baby "sleeping" in her old crib! Ha ha.. she makes sleeping sounds and hides under the duna... :)
And of course, play with her best friends, the moosehunting dogs. Here she is with Embla, playing with balloons :)