The best gifts are handmade with love, and this one definitely is!
Liv is in for a treat this year! I have sewn a sheep skin vest for her! :)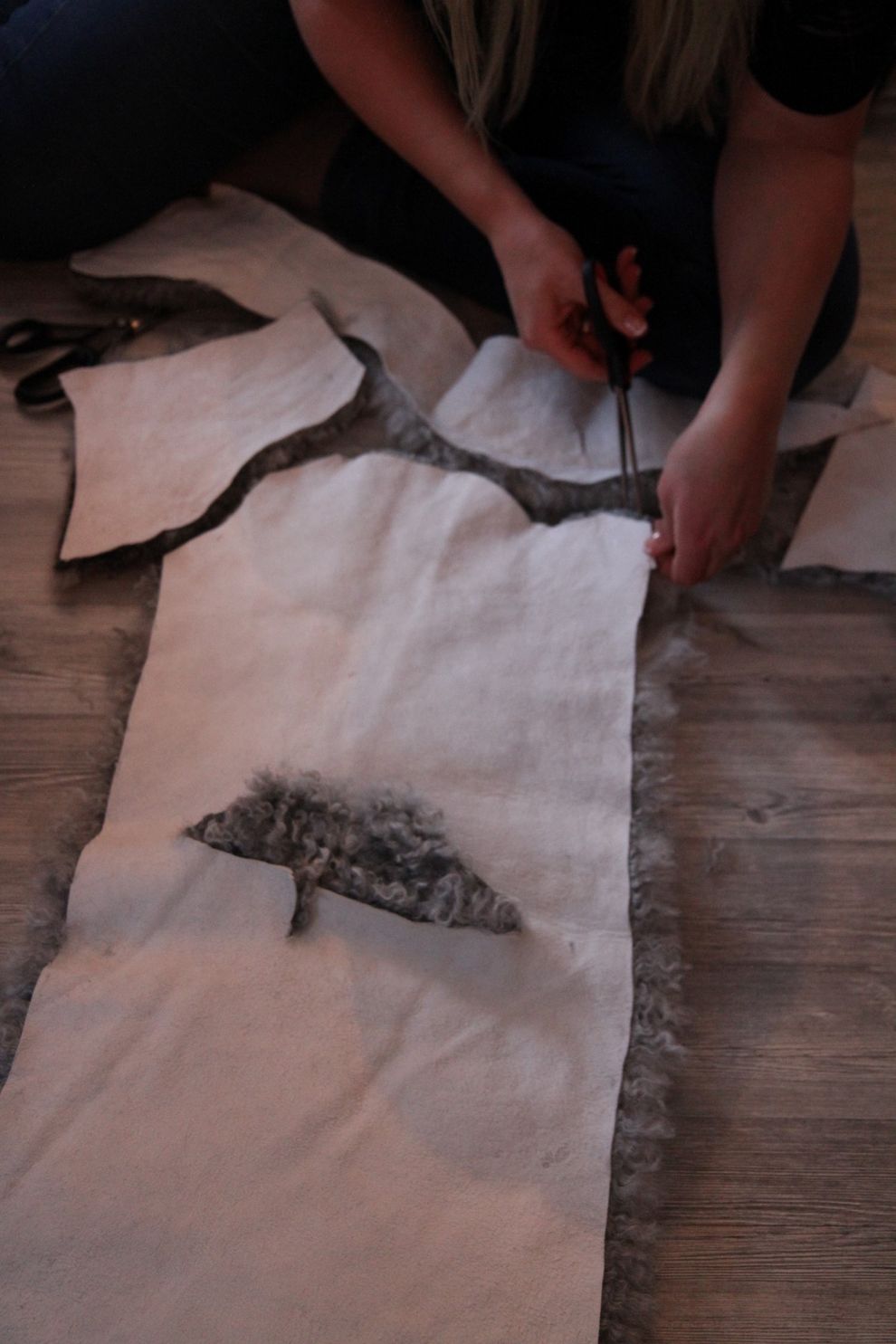 I made it out of a lamb hide, and fitted it to her.
At Mommo's house, I did the printing on the skin.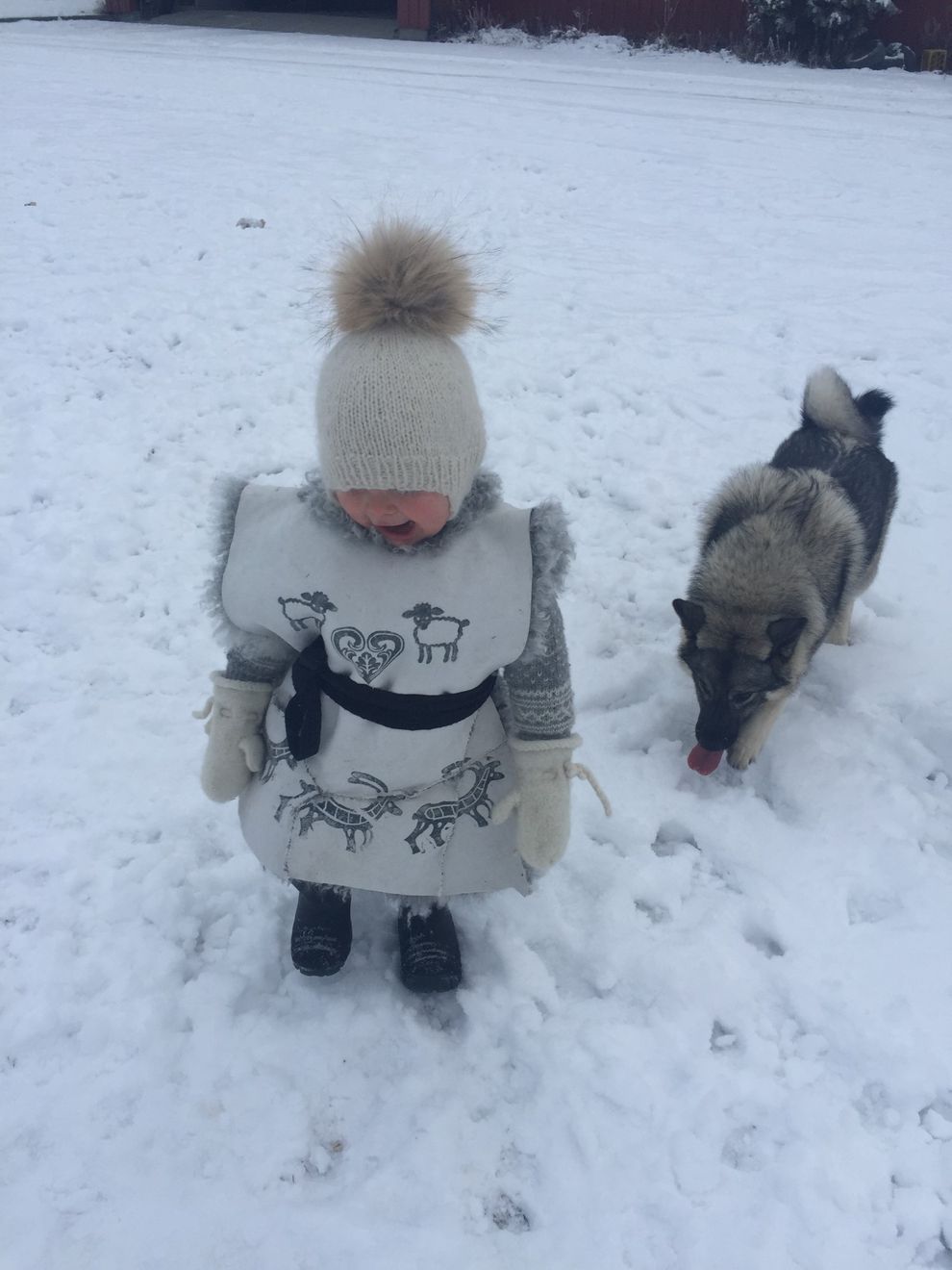 What do you think? Quite cute, huh? I tried to make a rustic look. My plan is that she can wear it on her way back and forth from kindergarden in the winter... :)