See how we really turned up the heat this holiday weekend!
Thursday June 23rd was Midsummer, so here is a little picture spread to show you how our night went!
We were invited to my brother, Ole Gunnar's farm on the other side of the lake, so we decided to take the boat over ;)  Liv and I had picked wild flowers and put them in a bucket of water on the way home from kindergarten, so we could make our own flower wreaths. 
How do you like it? ;) I made a few, so that more people could have one.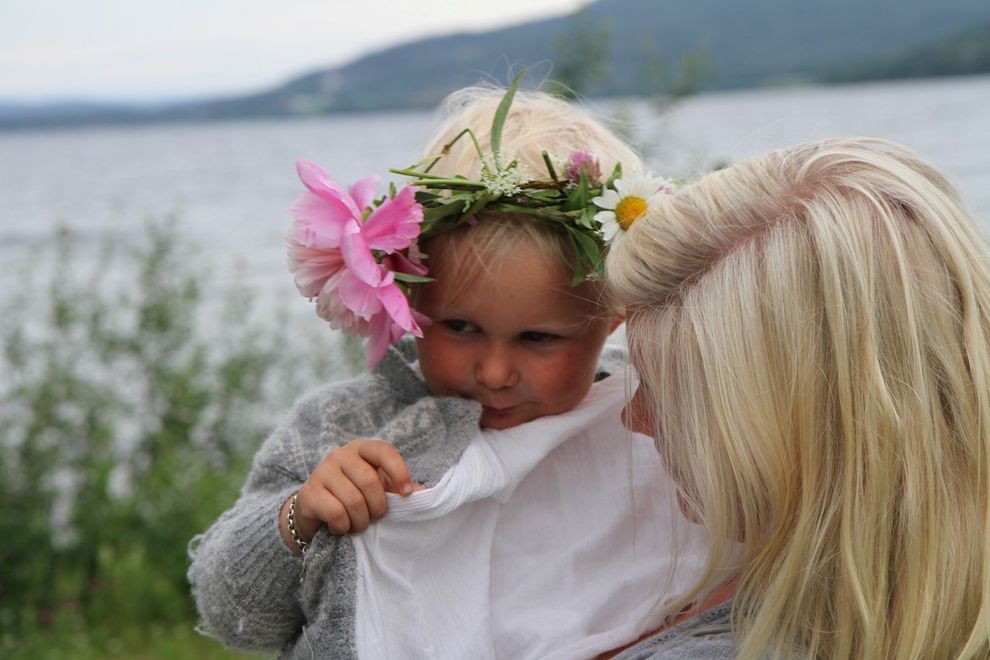 My little doll with hers <3 It only stayed on for shorter amounts of time... :) We both had white dresses on, too--typical Midsummer outfits! 
Mom had prepared a potato dish and marinated grill stuff, and I made salad. The guys did the grilling :)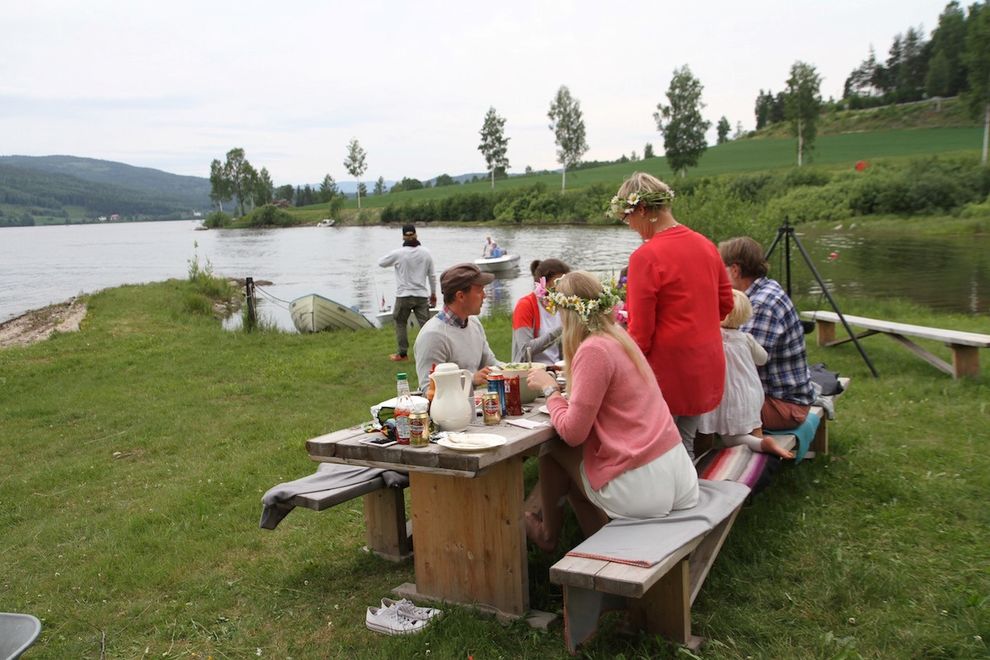 More and more people joined in by boat.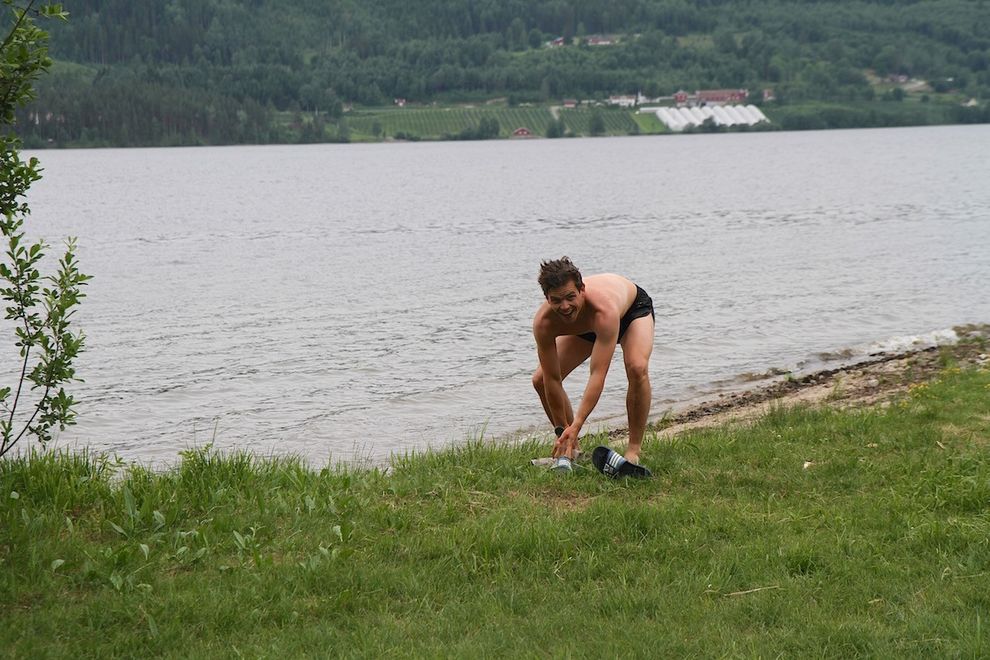 One of our friends had lifted hay the whole day, and needed to rinse off in the lake before eating! :)
Mmm... good food!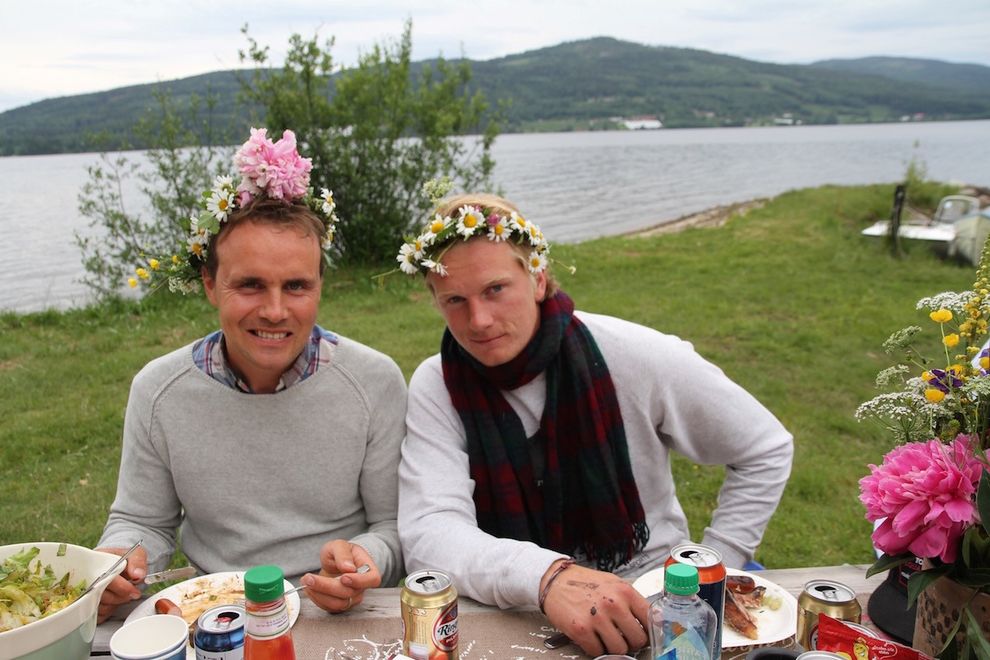 Pretty boys with flowers in their hair.. he he
Liv ran from lap to lap and charmed everyone as usual :) She got to "stay up late", until 20:30 and then she asked to go to bed, so we tucked her in her sheepskin blanket and she fell asleep within minutes :)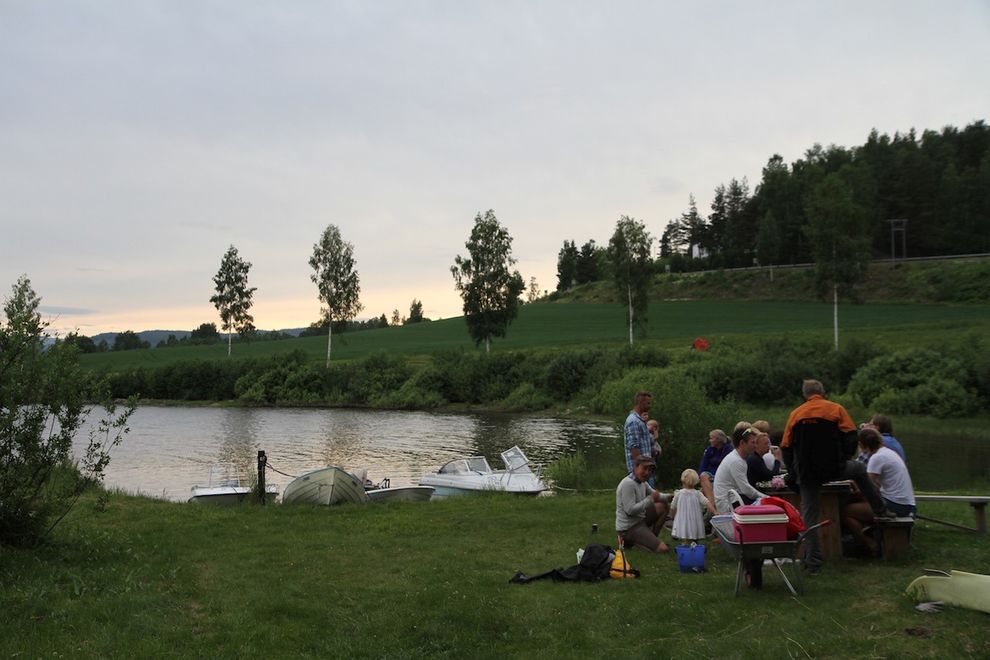 Time to hit the boats and go out to the little island to light the bonfire.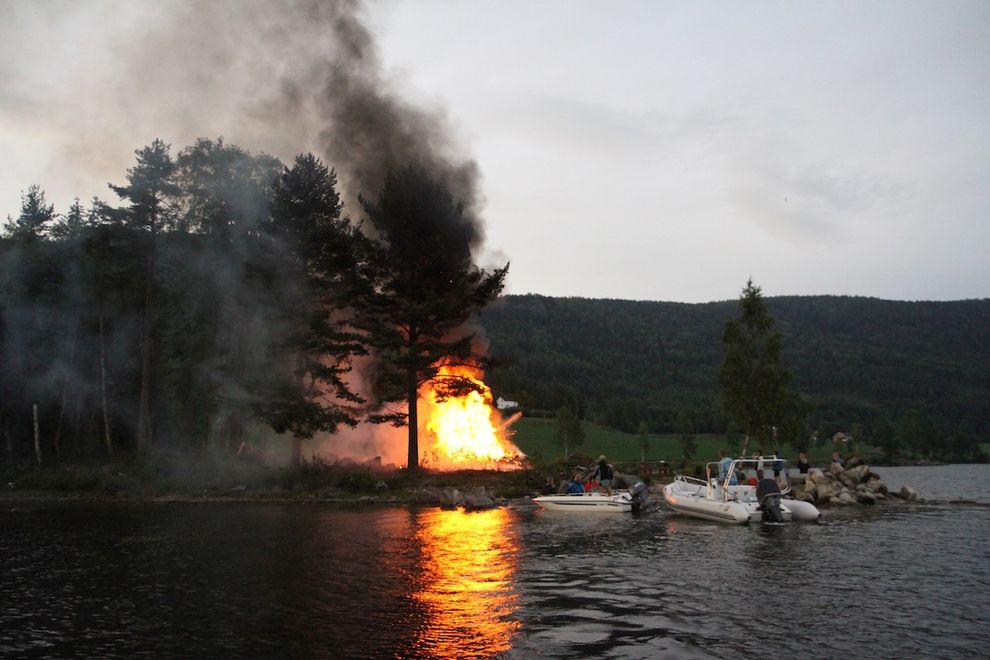 It's my brother's island, and he had cut down a lot of trees and made a sitting area. He wanted to burn all the wood, so it was perfect for a Midsummer bonfire! :)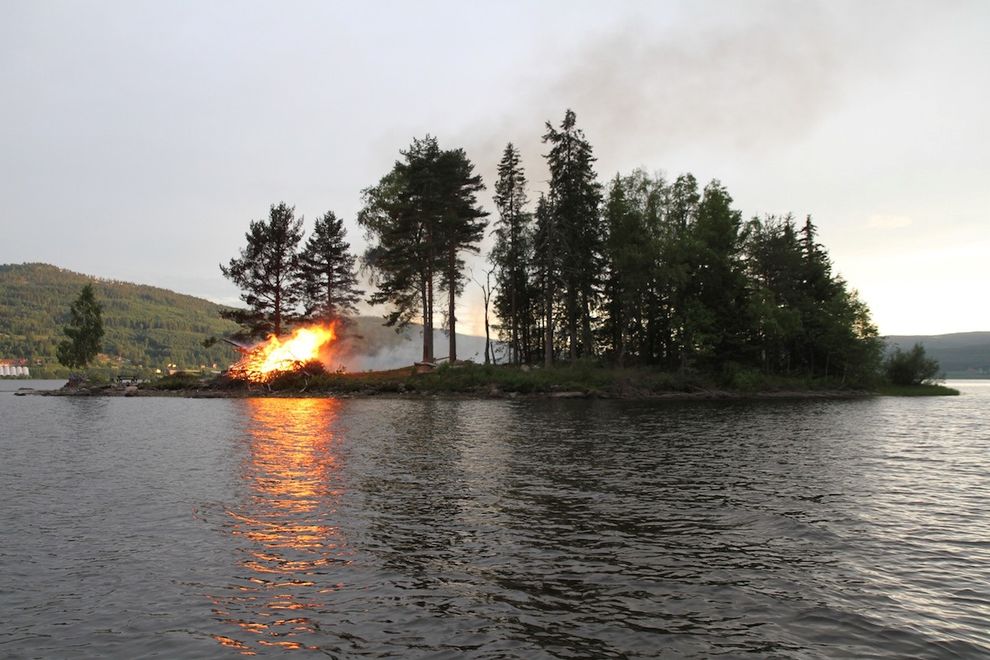 The island.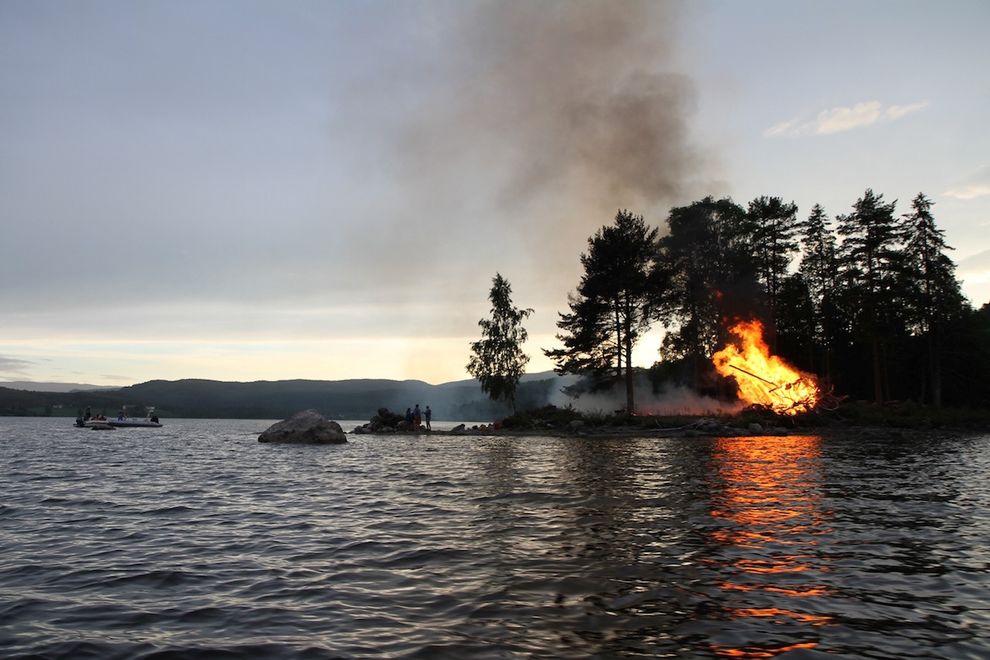 Quite idyllic, huh? It really was, too, except the part where the bonfire got a little too crazy, and we wondered if the whole island would catch on fire... Luckily that did not happen :) And Ole Gunnar is a firefighter, so he always has his radio with him, so we weren't too worried. And , it was on an island!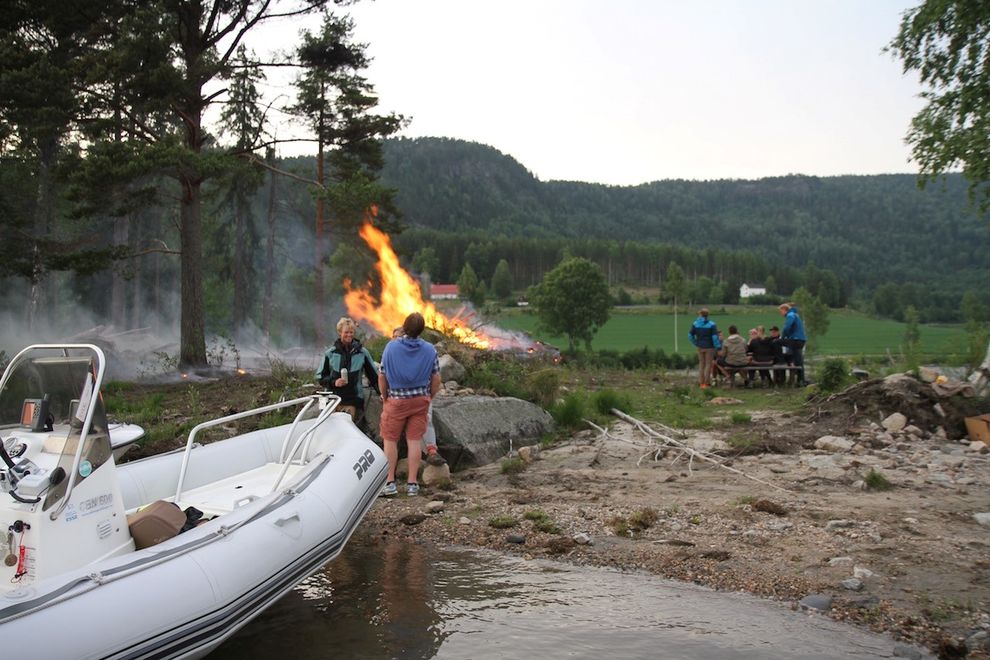 More and more people came-- we had portable music and drinks. This was at 23:00...still sooo light, huh!? That's what you get for living so high north! :)
Kristoffer and I had to leave after 23.00 to go home as Liv slept in her stroller in the boat :)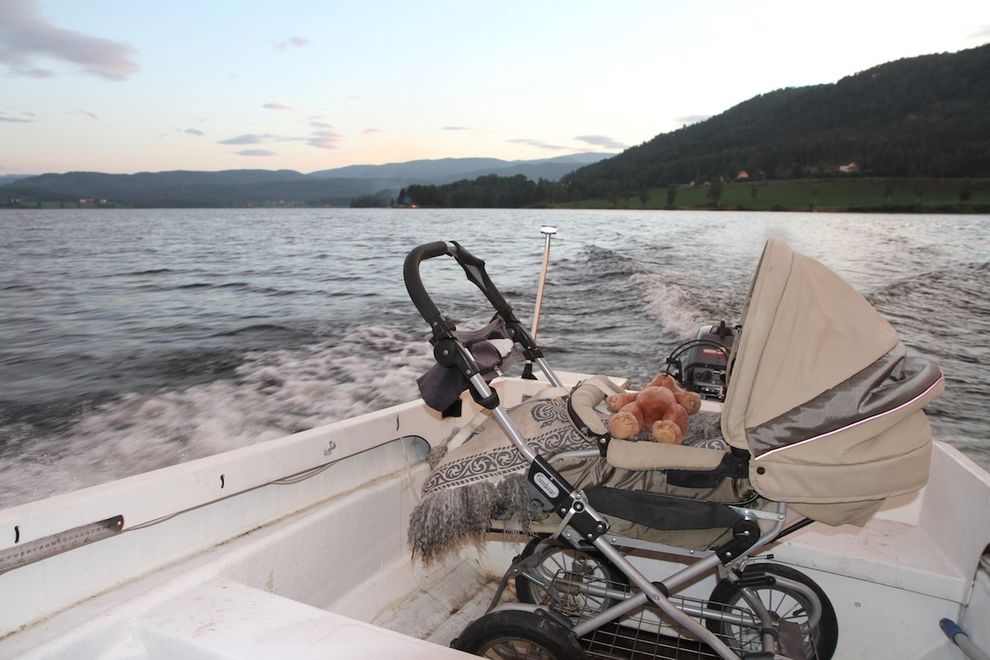 Hope you also had a nice evening :)