Look what we got back in the family!
I´m so sorry I have been slow at posting lately! I have been super busy, but with some fun projects :) One of them is buying back, and fixing up old cabins. My grandad rented out two lots about 50 years ago, and now we have been able to get the properties back to the farm, including the cabins that the people renting them, put up!
The cabins themselves weren't much to talk about, but the land was on one of our best lots of the farm and I'm thrilled to get them back... even though we had to pay a LOT!
Since we are going to be the best in the world when it comes to climate like I told you - I really want to see these two cabins as one place and build an amazing architectural and enviromnemtally radical place down there. It's a beautiful place - right on the water, and strawberry fields all around. You can even look over at the HappyPigs on the other side of the little bay! :D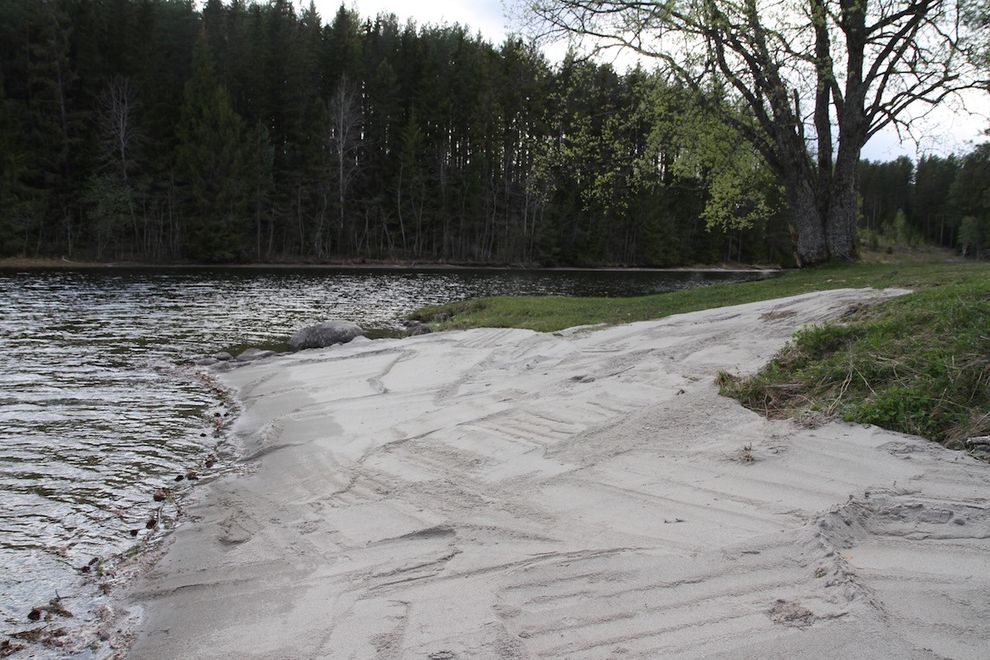 It has it's own private beach and bay also.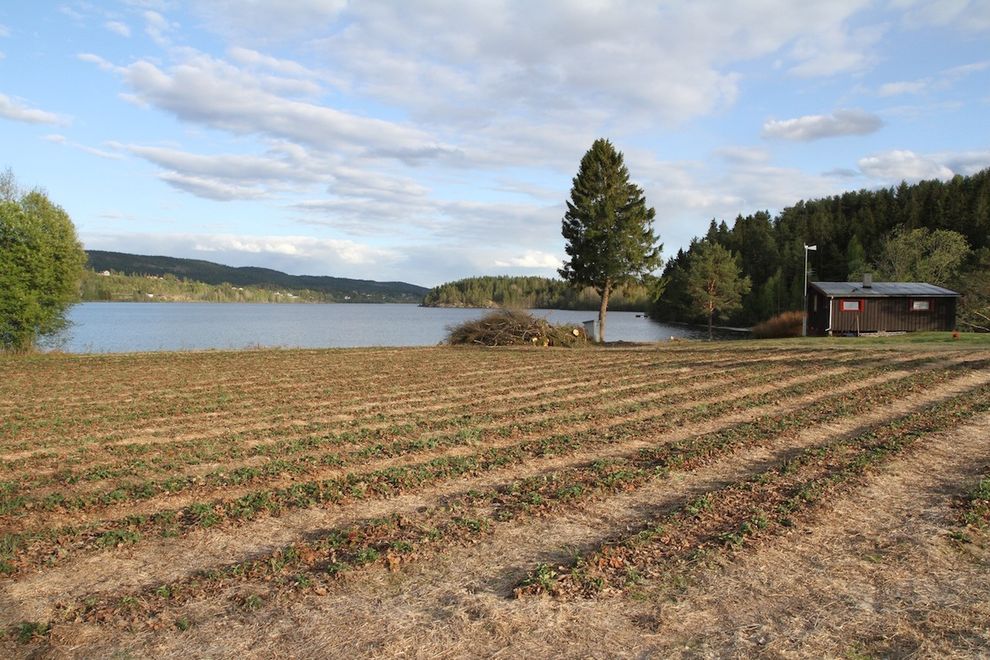 Strawberry fields!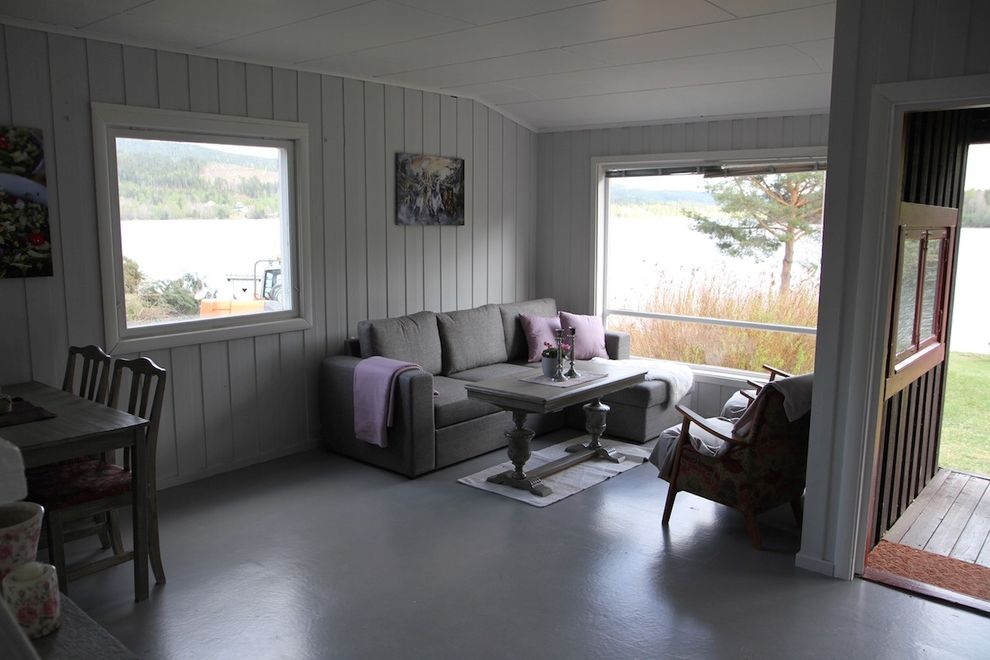 So after owning it for exactly 10 days, having a working team there from morning to night, it now looks like this! Let me show you how we spent the last 10 days! :)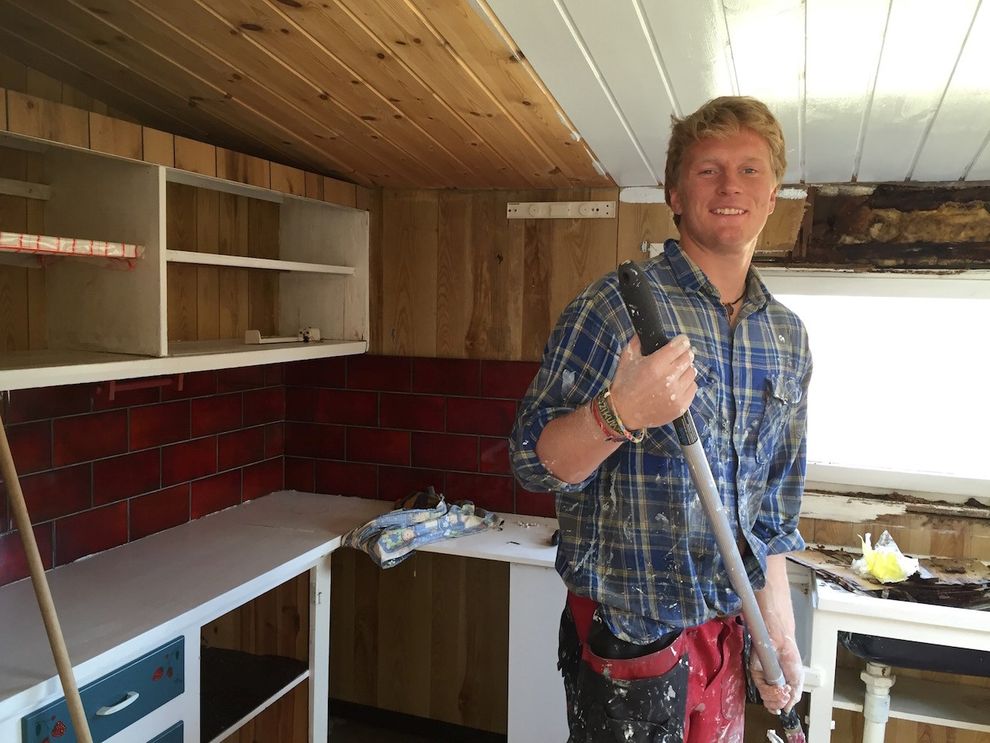 So this is brother Knut when we started! You see a rotten wall that we had to change out, and a not-so-nice kitchen!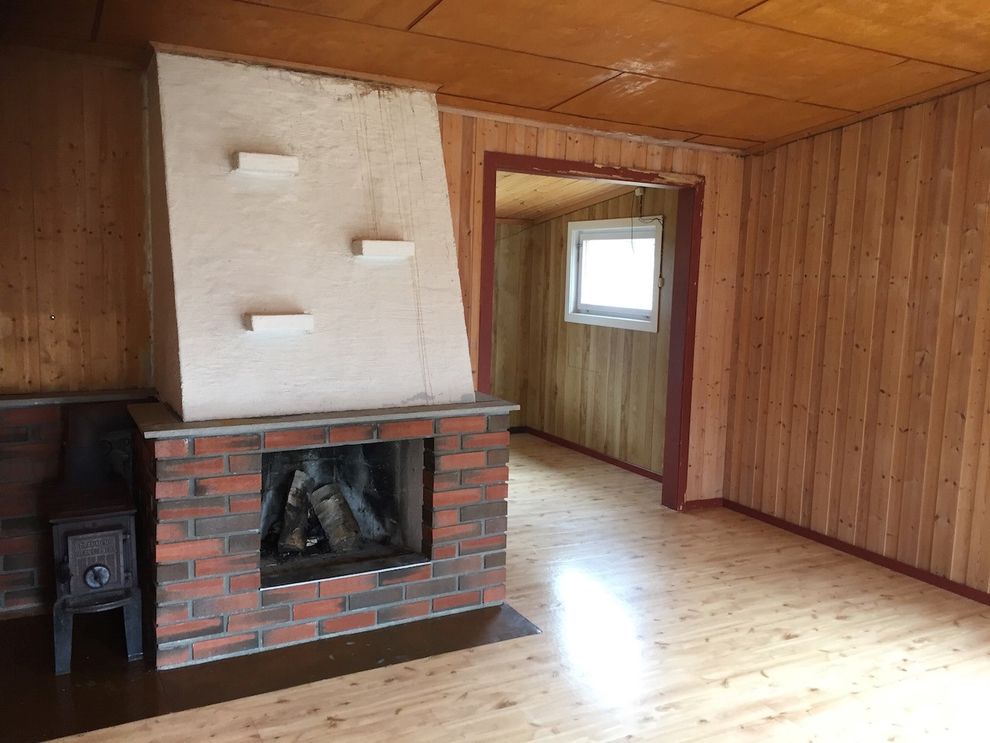 Rotten walls and a leaking roof that made the fireplace have rain coming down was not the best way to start, but it was what it was.. Let's call this cabin 1. "The brown one"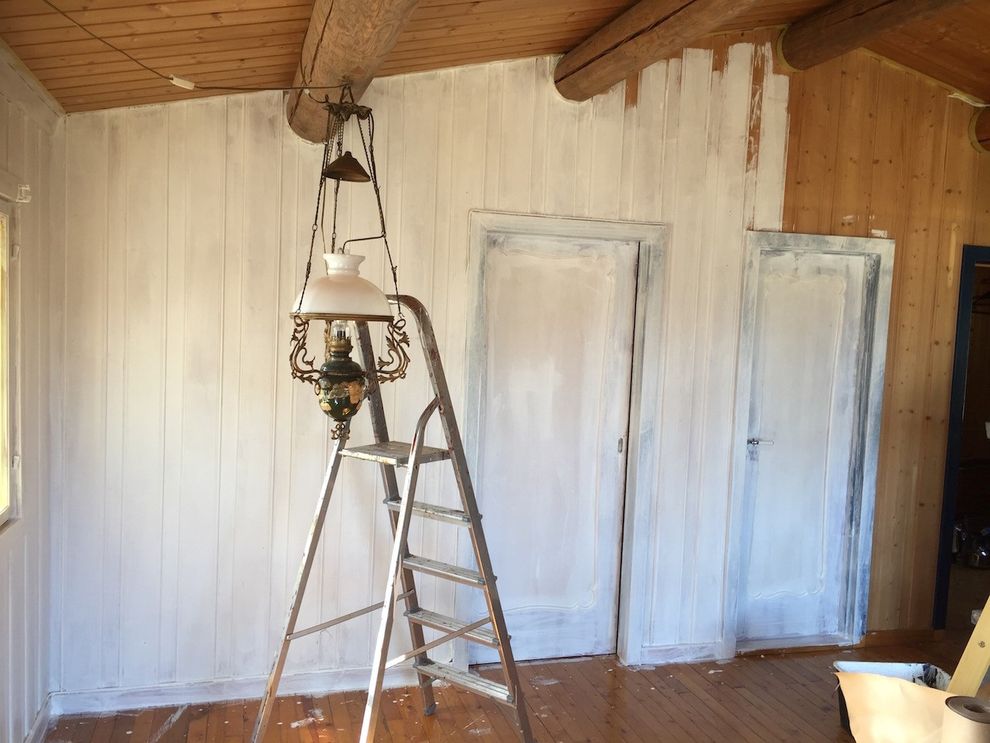 Inside cabin two, "the red one".  I was the paint boss, and had help from both brother Knut and the Polish family that lives here part of the year.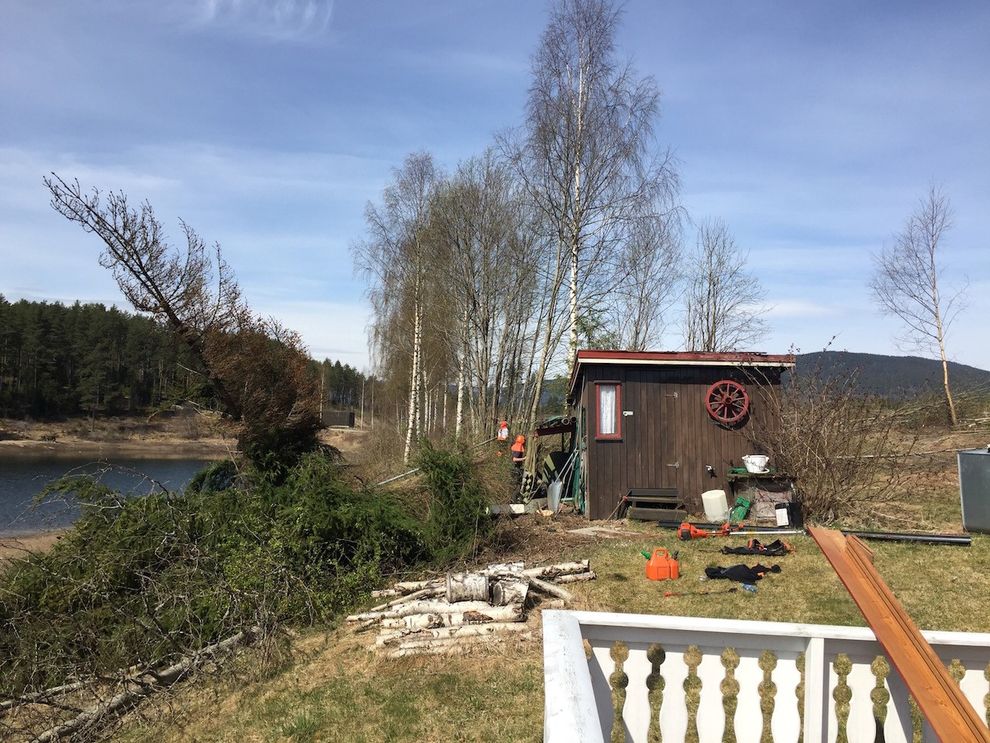 My dad, his friend Martin and Knut spent a full day getting the cabins out of the bushes! And then Kristoffer spent almost a full day with the 14 ton excavator to get the trees in piles. We'll use them for bio energy when they dry.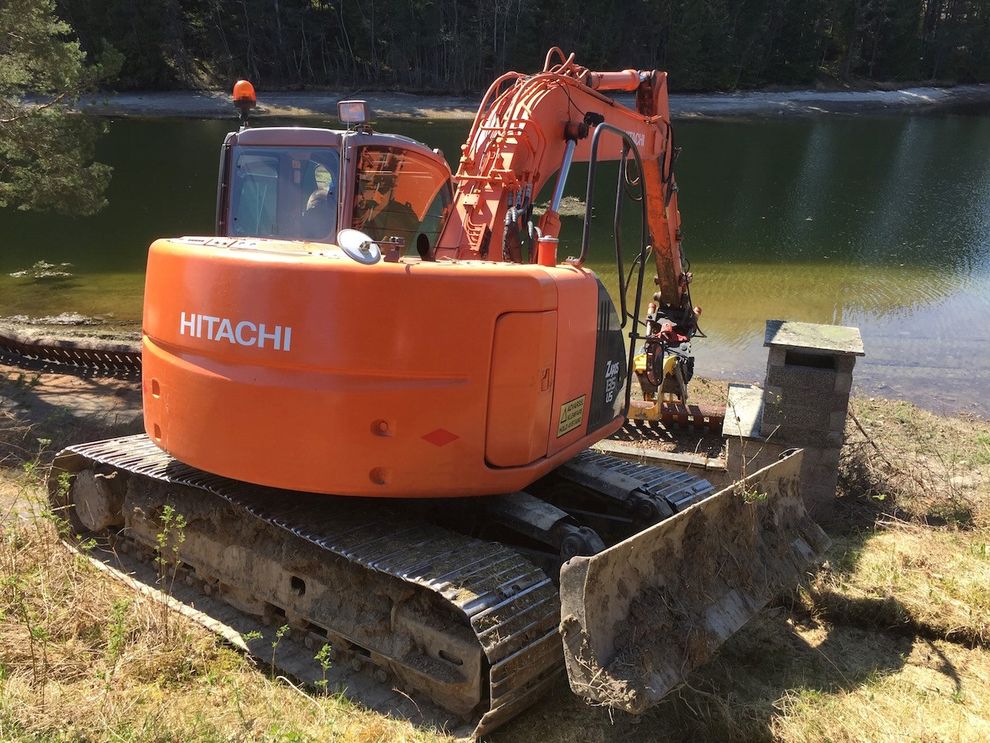 Kristoffer, Lezek and Piotr set the bay back to it's proper shape. It was very bad, too .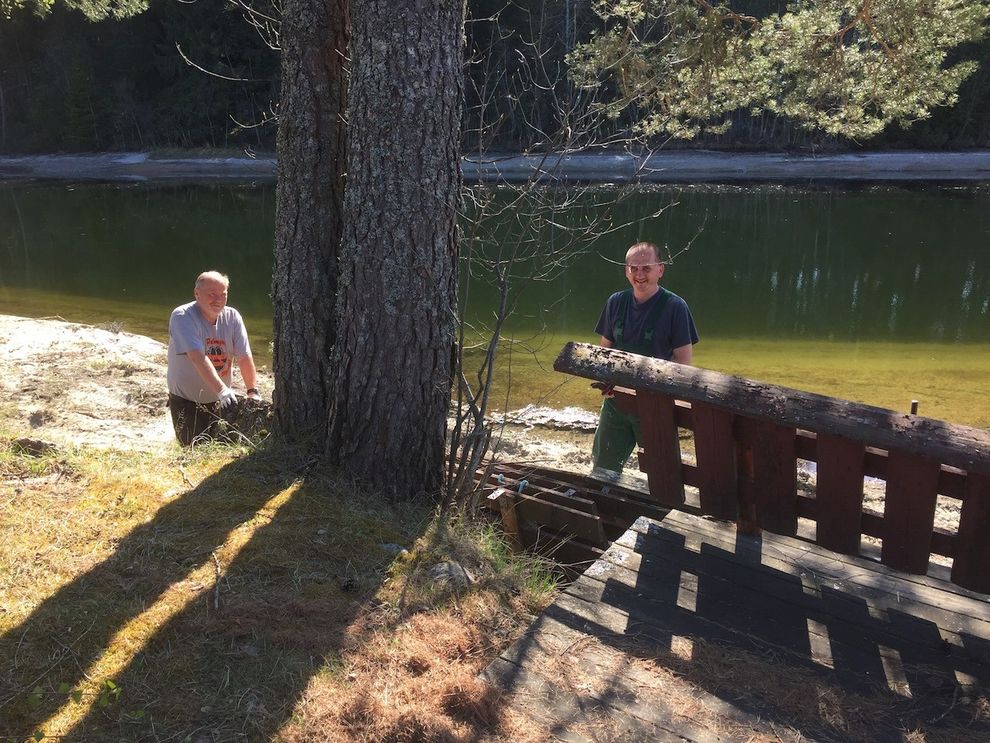 Lezek and Piotr, the men in the Polish family that helps us every year :) Grazinia and Kaska were also helping.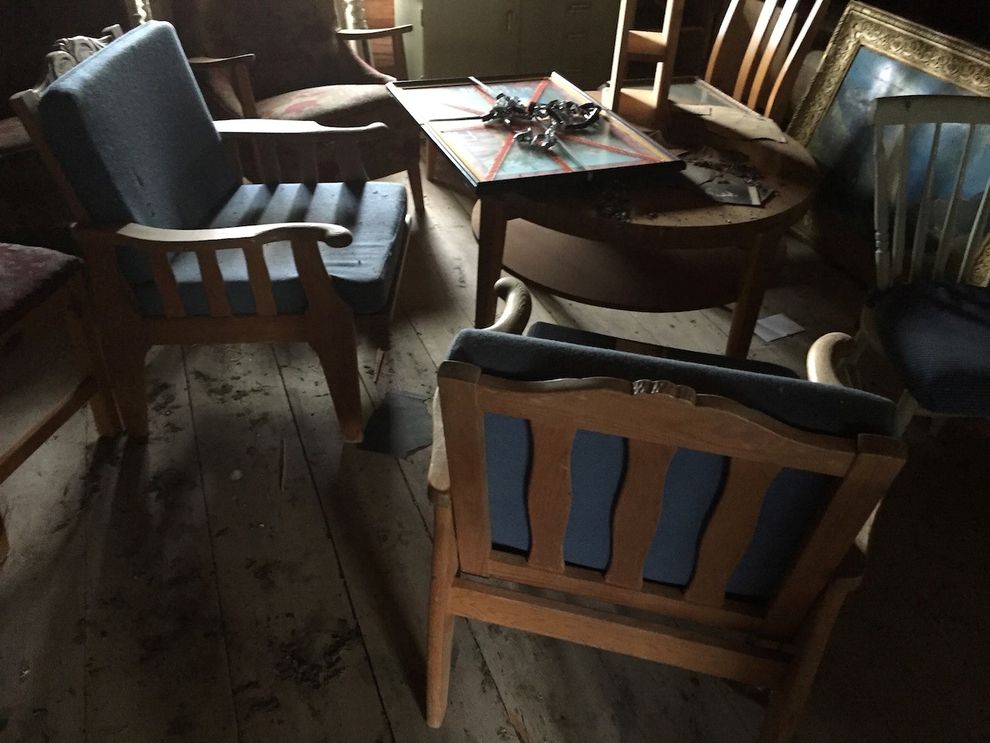 I found a lot of old furniture at our Stabbur, so we washed and painted them. I also bought things second hand and some new for what I could not find used... :)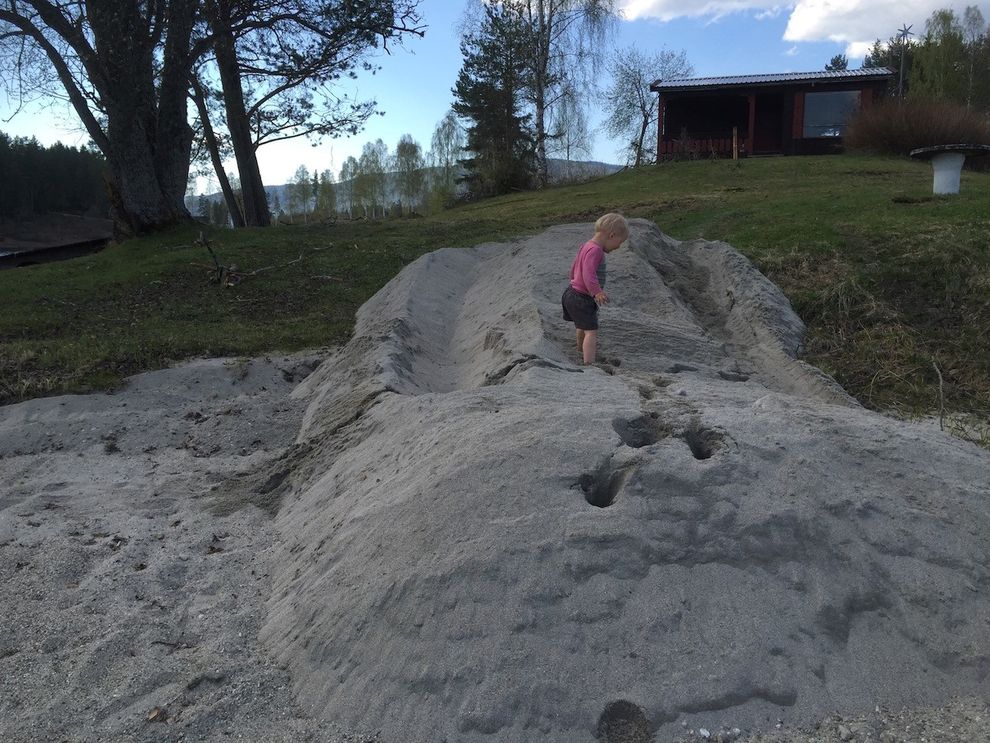 Adding some more sand to the beach.
Me fixing spots with the "little roller" after the 4th stroke of paint!
Oops.. I spilled... :)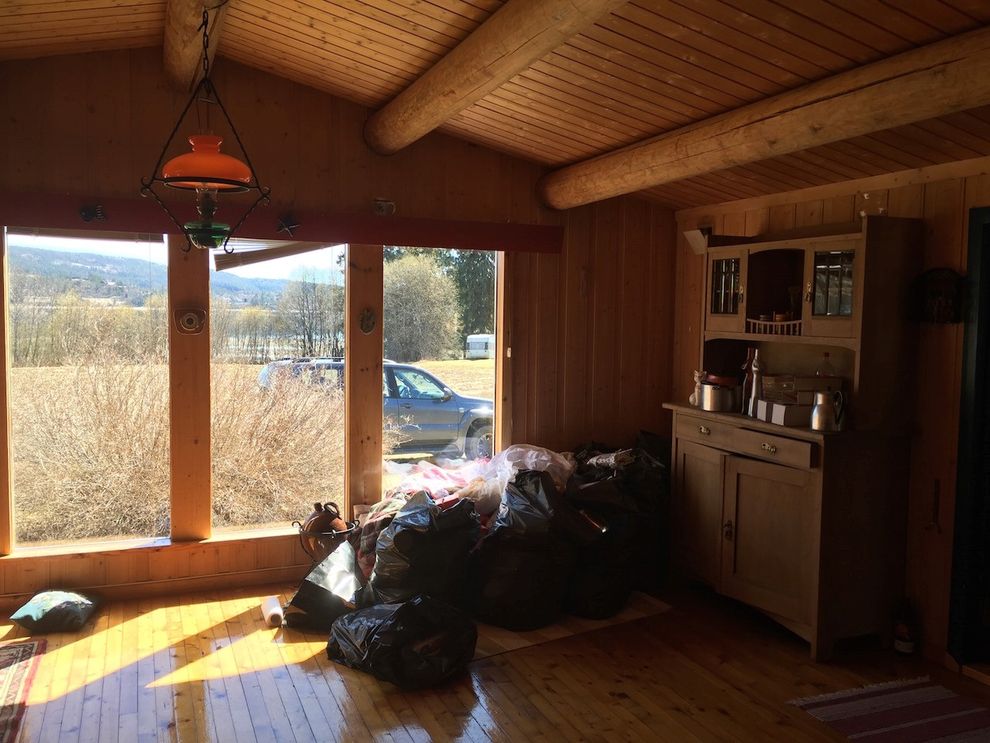 Look at this view before and after!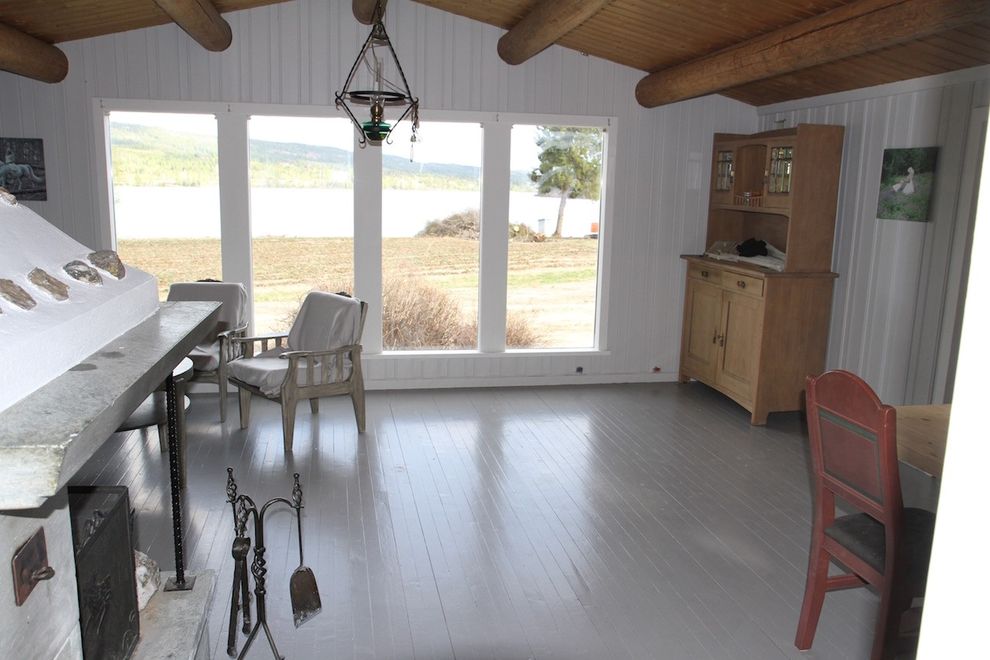 And tada! ....After!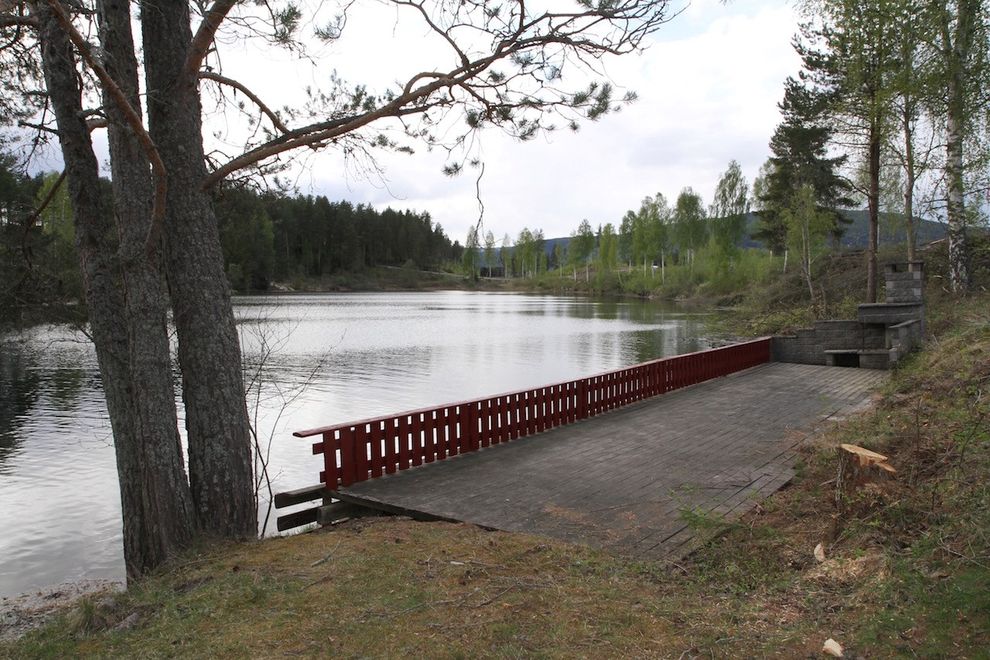 The bay was leveled and made nice again.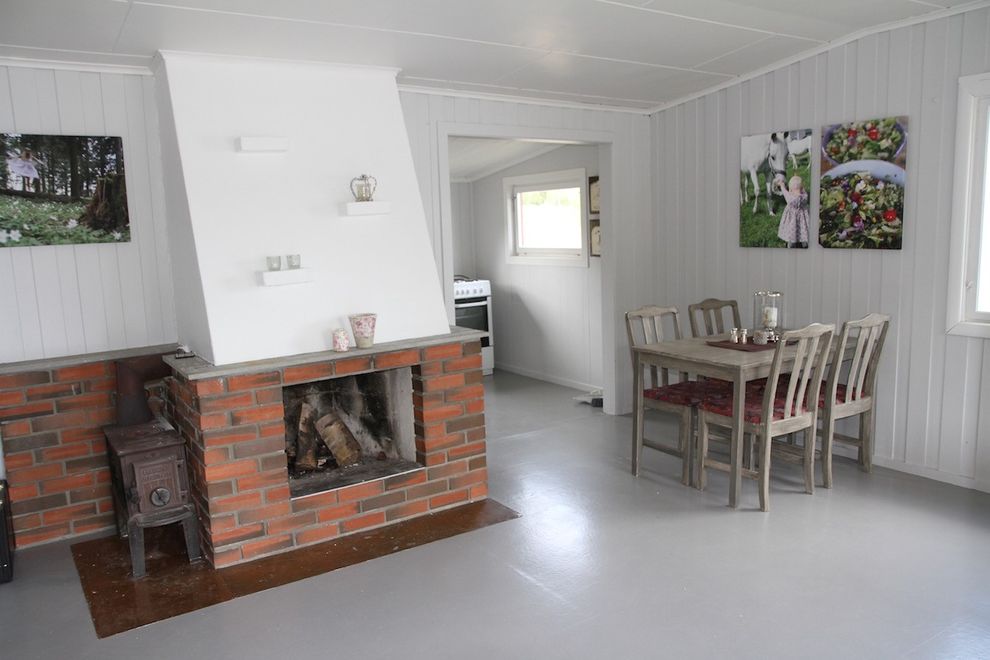 Inside cabin nr 1, the brown one.
You literally have the fjord in your garden!
One of the sleeping rooms.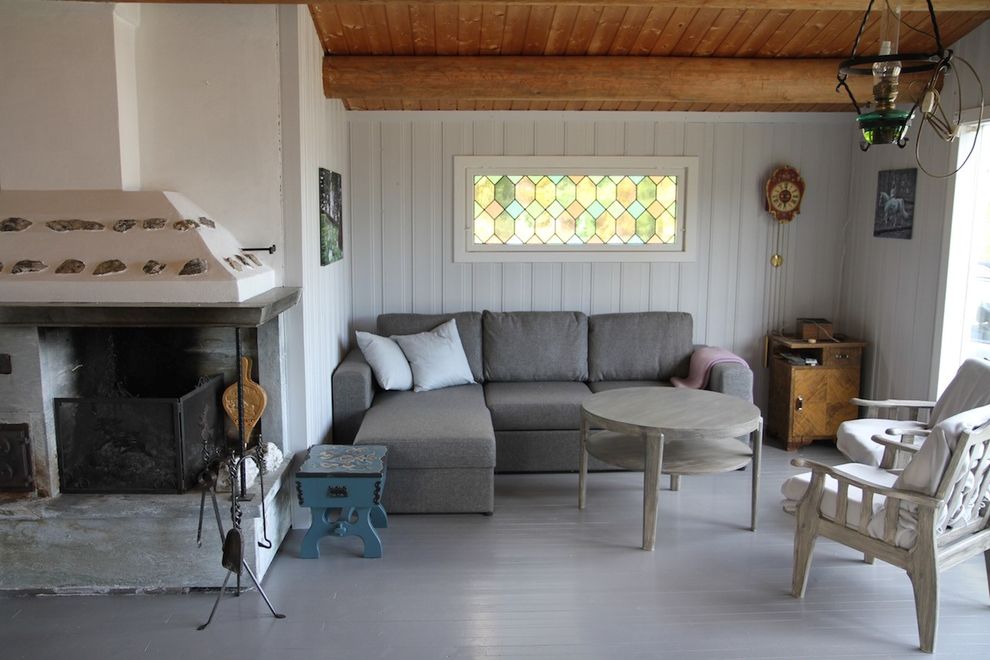 Both cabins have new sofas for sleeping, a 140 cm bed. Look - this is the painted furniture from our stabbur.
One of the little kitchens.
What do you think? Pretty good for 10 days, huh? From when I put it online Friday night by Monday morning, both were rented out at the price I had asked! I´m very happy! :D