Deep in the mountains, we made a visit to Norway's most famous culinary master!
Remember I said we were going to give Mommo a weekend in the mountains with one of Norway's most famous chefs? Well, here are some pictures from the night that Mommo said she´ll remember as one of the best in her life! :D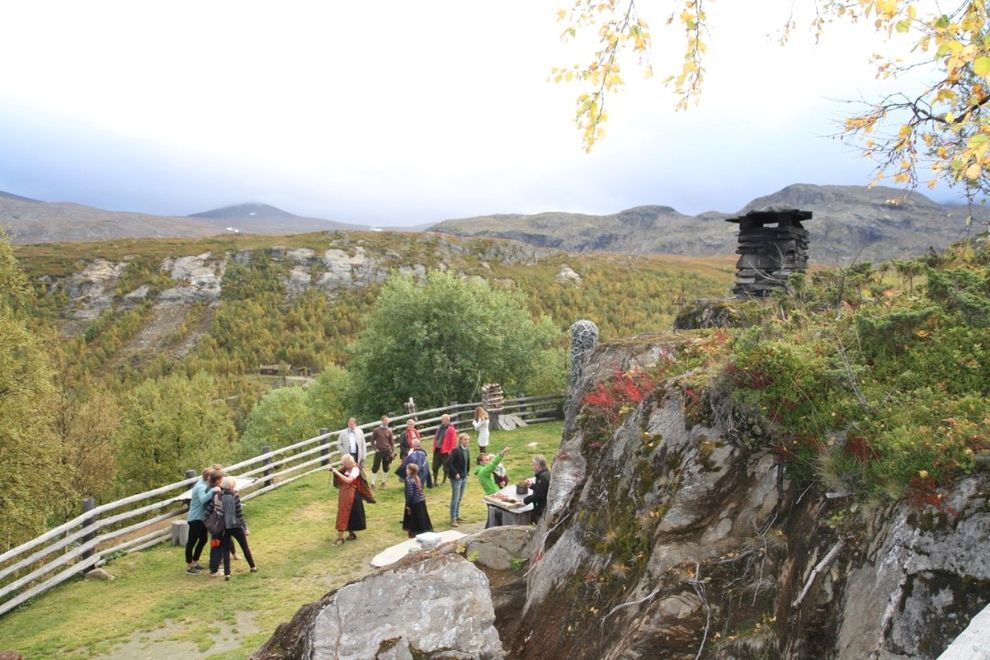 The restaurant is far into the mountains, and you are not supposed to drive there. You get picked up by a minibus, and then you have to walk the last couple of hundred meters!  Look at this mountain plateau it sits in... pretty cool, huh?
The Chef, Arne Brimi, greeted us outdoors and served us a welcome drink and some different "finger" foods as we arrived. Look at this fireplace carved into the rock.
Our table for the night
The building has a lot of cool small details you notice throughout the stay.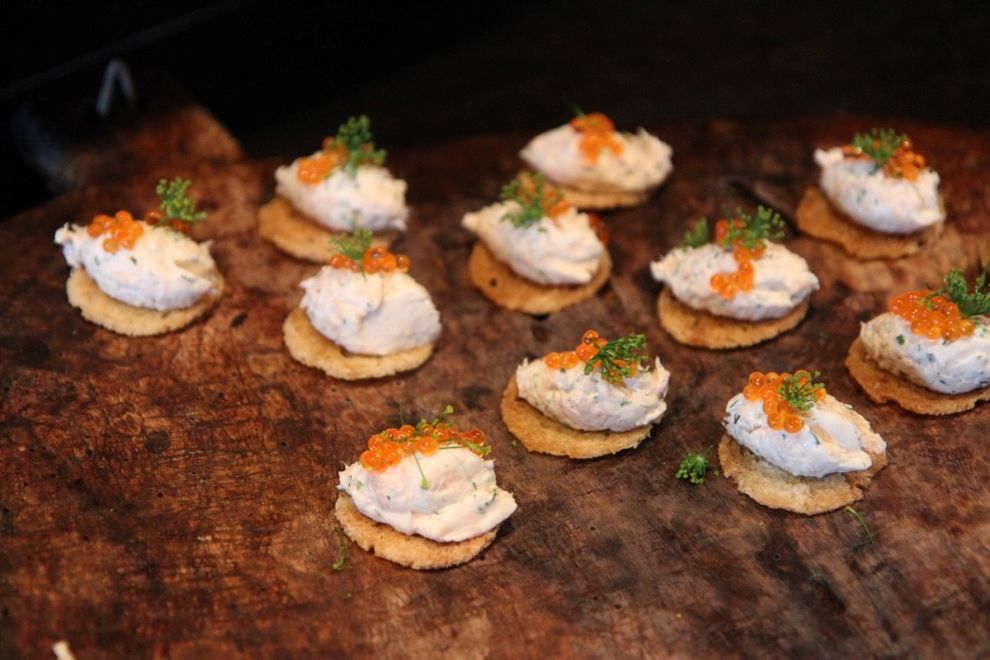 A lot of good appetizers... like seriousely maybe 35different small "finger" foods were served to enjoy!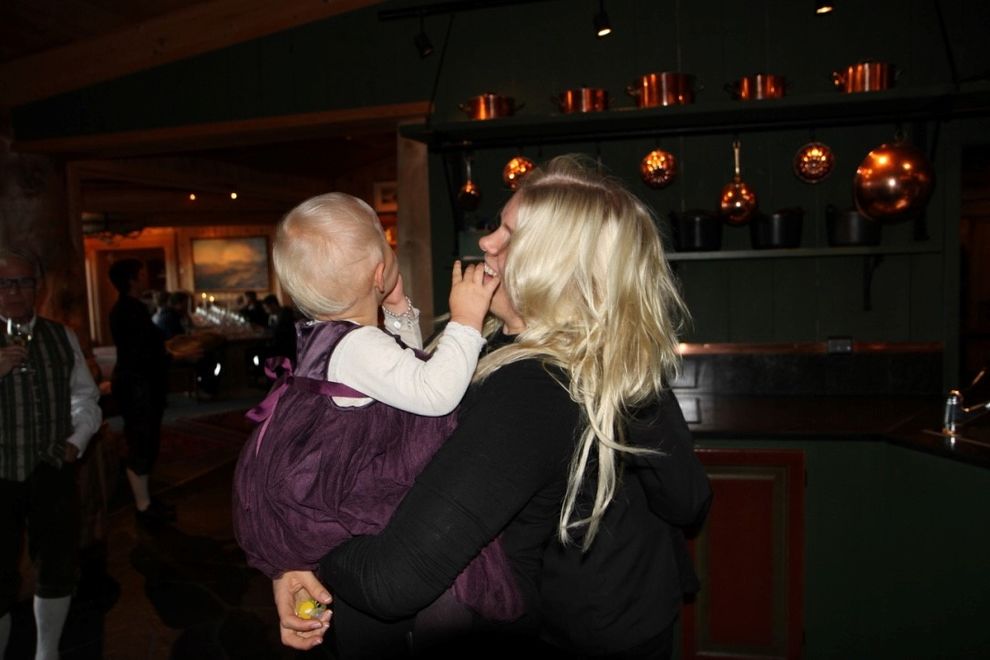 By the time we were about to sit down for the main dinner, Liv and the two other babies that were on the trip were put to bed in their strollers upstairs.
The cows were outside the window, and even for us "farmers," that felt cool and exotic. The chef, Arne Brimi, is extremely conscious about using only local stuff as much as possible.
Since Mommo turned 80, Kristoffer and I had decided to sing her one of our "classic songs," the folk ballad "Villemann and Magnhild". She was very happy about that :)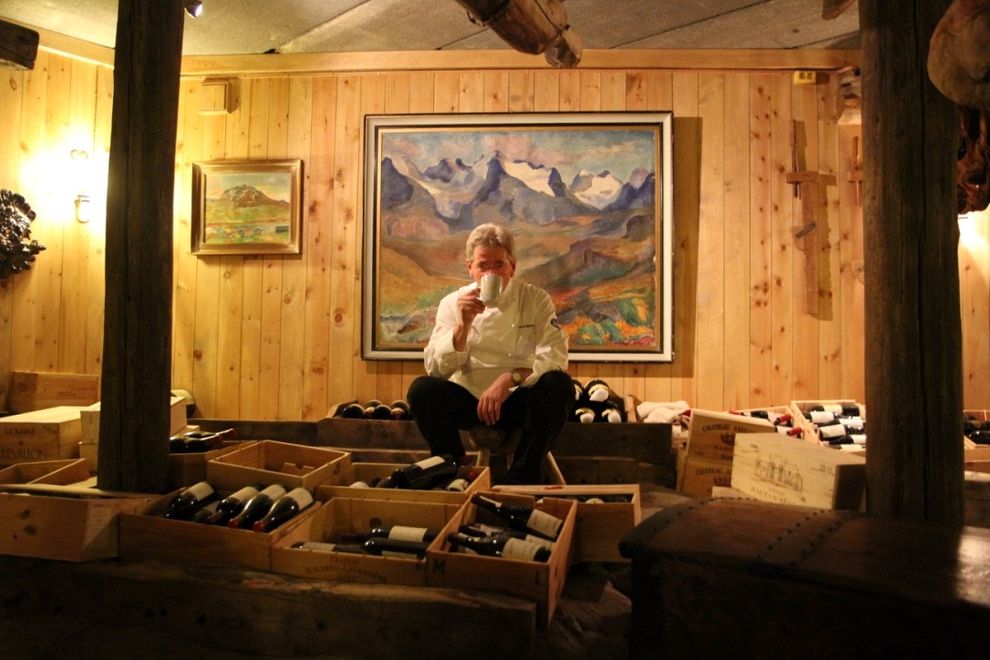 The chef invited us down to his wine cellar. We felt very special to be able to take a look :)
Mommo decided to take the Christmas gifts in one chunk this year, and bought everyone a signed copy of the chefs own cookbook. Perfect gift with great memories!

It was a great time hanging out with family the whole weekend, and Mommo was thrilled. What a wonderful gift to spend time with loved ones and experience one of Norway's great culinary treasures!