Beautiful frost days
I have hardly realized its almost December with all the things that have been going on. But now when the frost is wrapping up everything it sees, the wintery vibes are coming to the farm. 
Tractor in the sunrise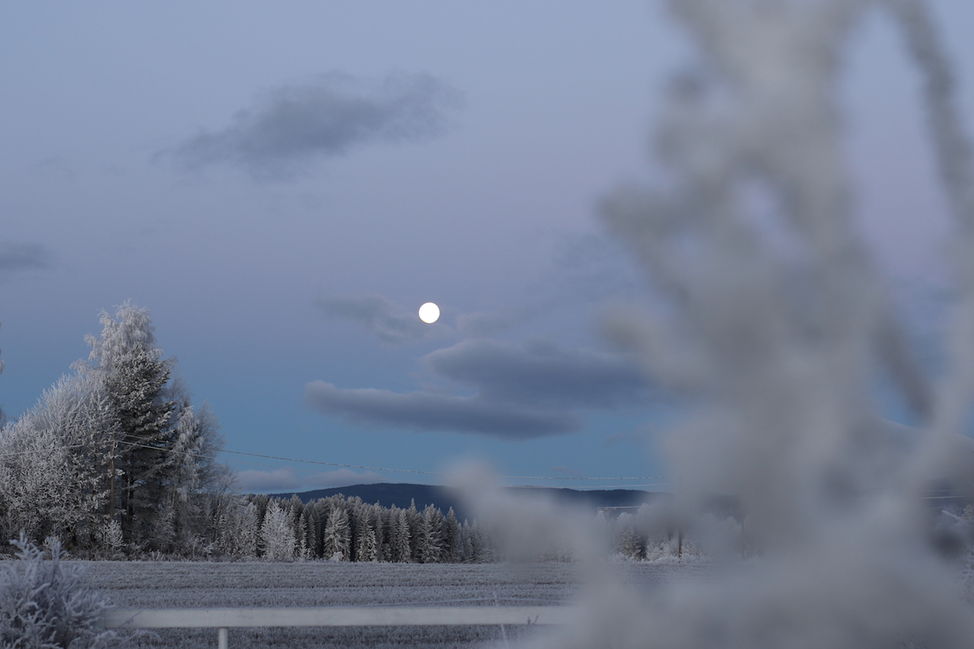 Fullmoon over the fields 
The main entry is done, but I can't paint in the frost, so that will have to wait for spring.