Step back in time and relive the magic in the modern age!

If you're cruising through Norway, and pass by some of the national parks in the east, this is a perfect place to stay on your way! I just had to share this very cool, old farm "hotel" called Nordigard Blessom with three rooms for hire that we stayed at this fall. It was on our way to mommos birthday celebration, and it was Kristoffer, Knut, Liv and I :)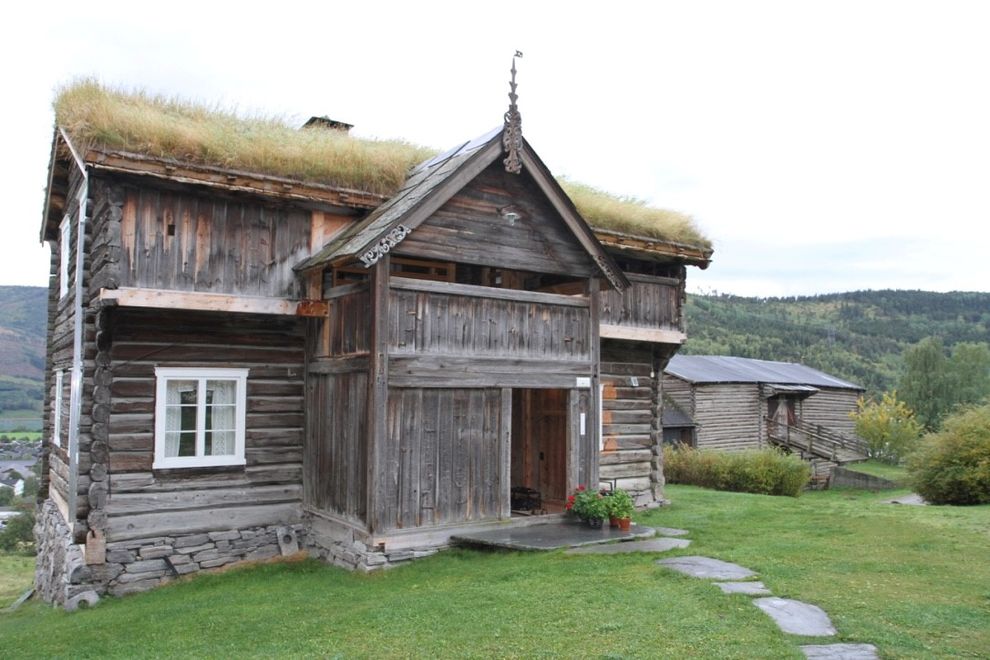 The farm is from the 1750s, and the houses are well taken care of. This is the "main house" where the three rooms are.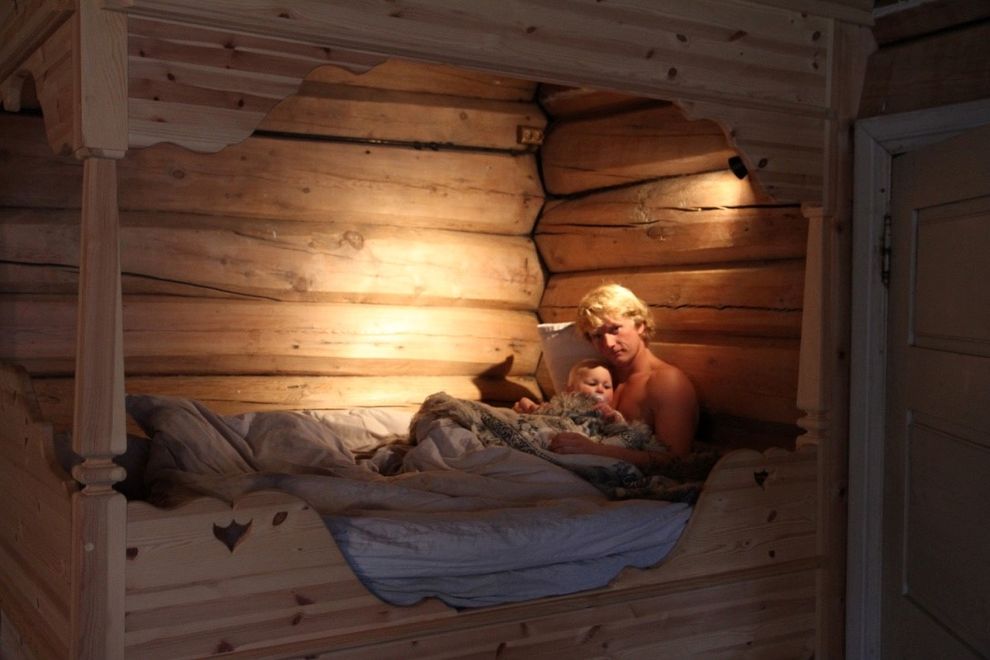 Knut and Liv in the morning <3 
After she got up, Liv took this little chair and her sheepskin bag and pulled it in front of the fire.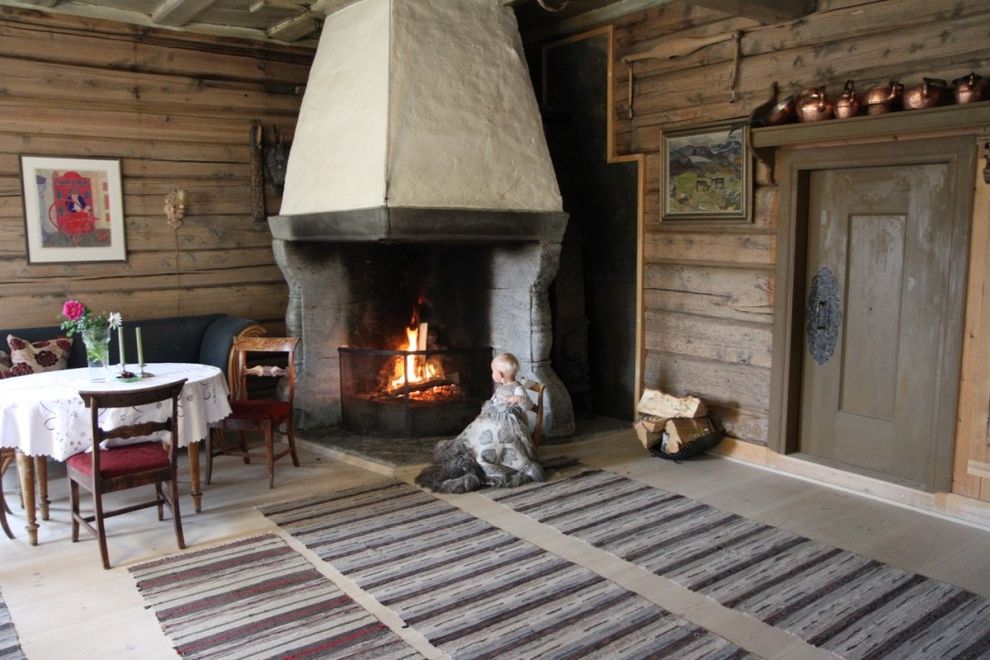 Then she sat there mesmerized! She is soo cute! I love to do the same thing, just watching the fire :)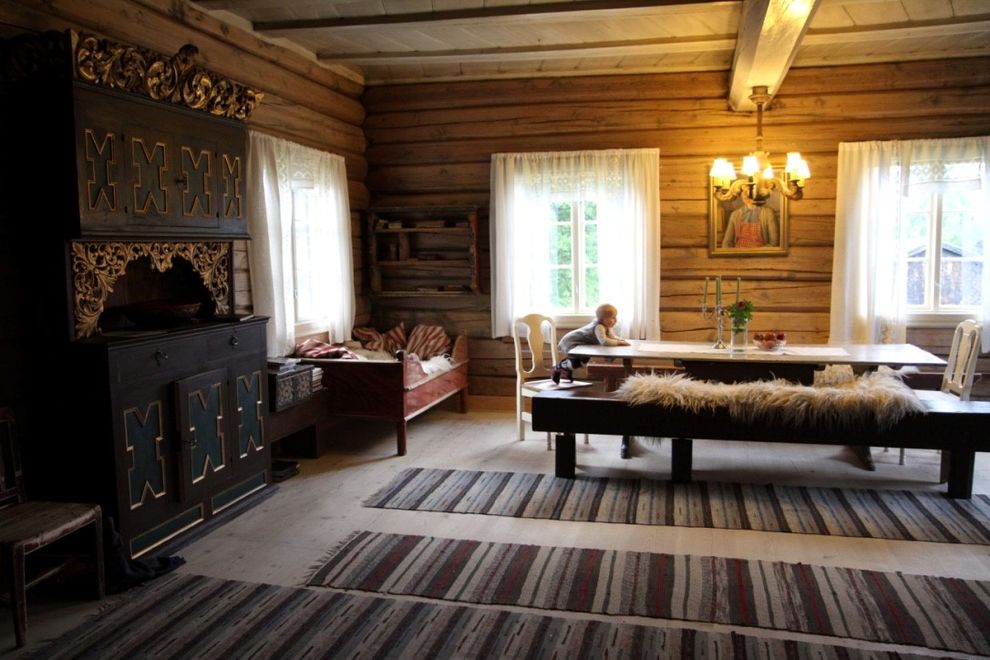 But like everything in her age, it wasn't long before she was at the top of the table! This is the livingroom that we rented with the downstairs room :)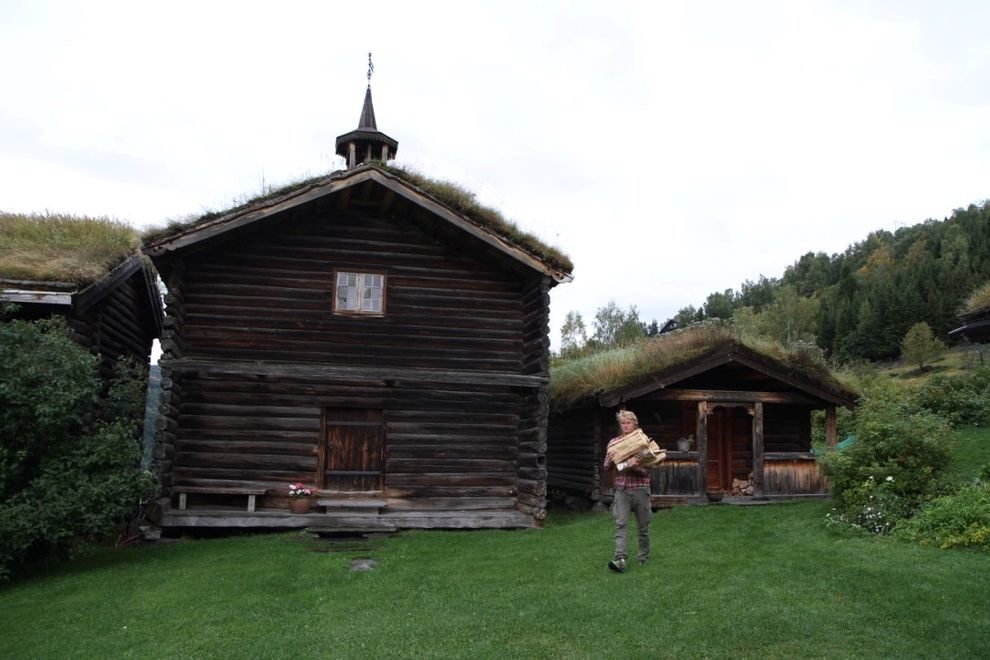 Knut getting wood so that the fire in the kitchen was lit :)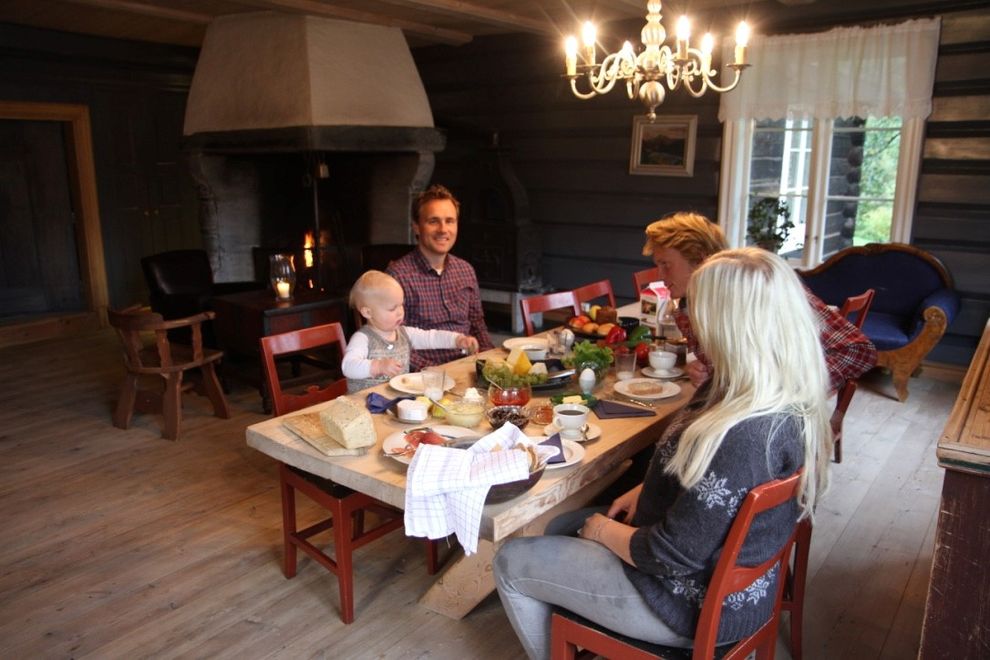 Local foods dominated the table and it was very good.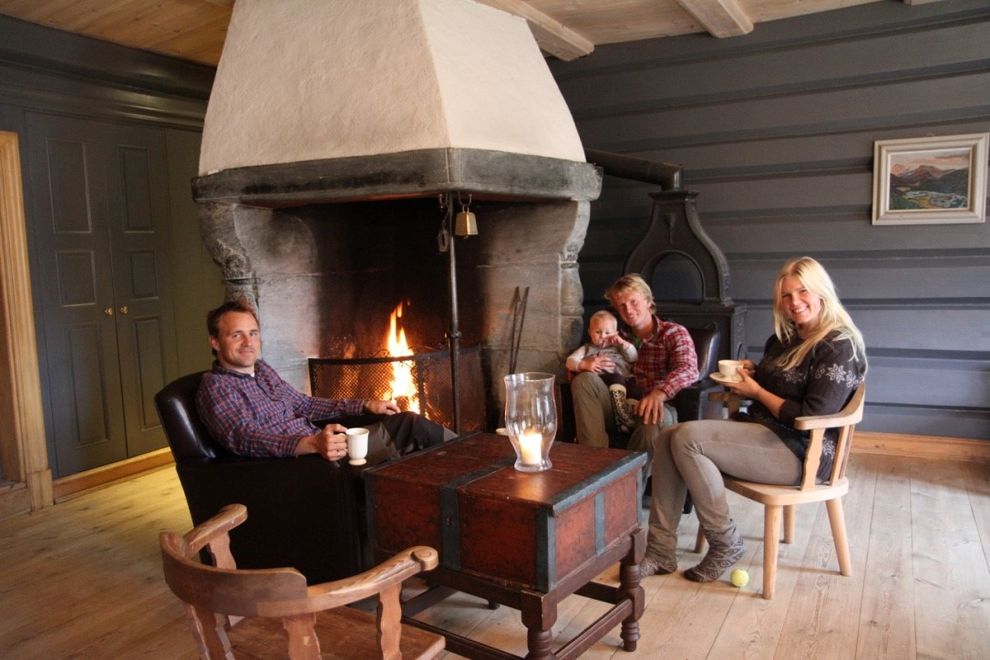 Coffee in front of the fireplace <3
And this cake was made IN THE FIRE in this old "cake mold" he he...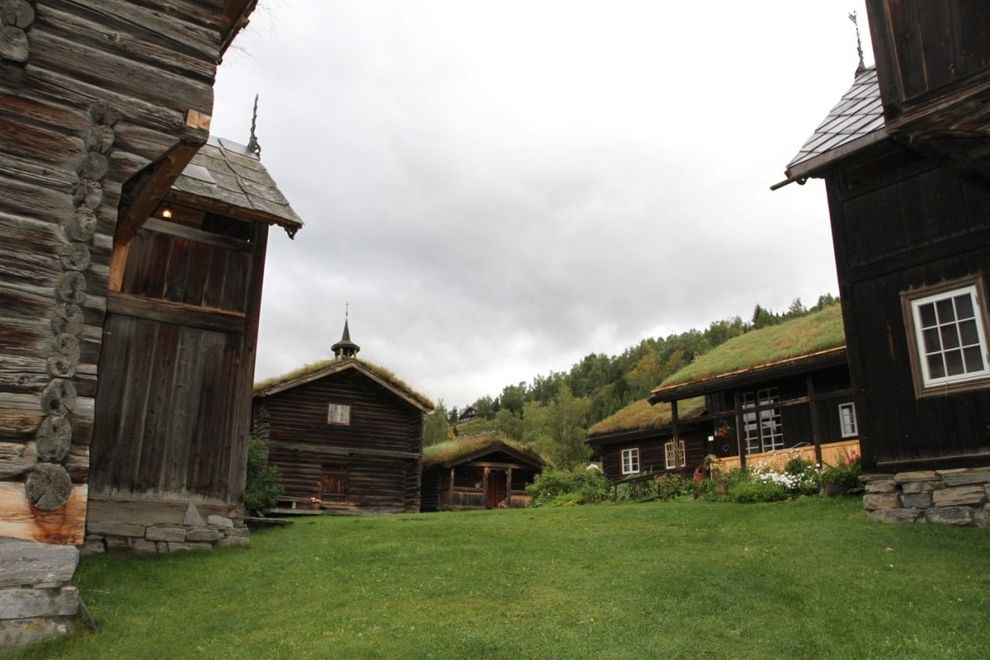 The houses.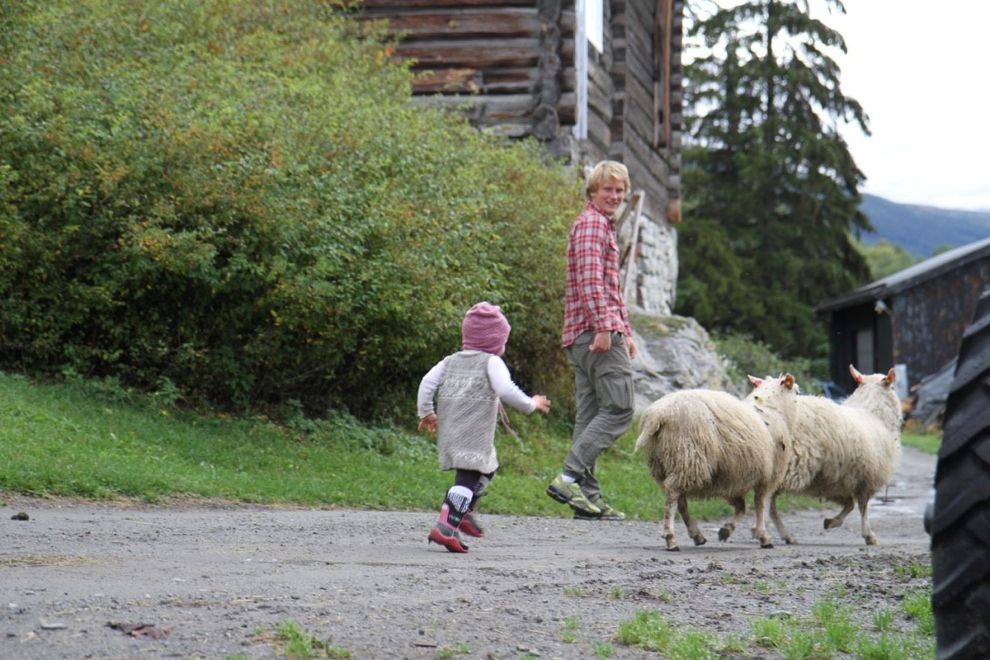 During breakfast the sheep got loose, and Knut and Liv helped out to get them back on track :) Maybe Liv will be a sheep herder when she grows up. She loooves sheep, and says BÆÆÆÆÆ all the time, and her favorite song is "Bæ bæ little lamb" that she sings over and over and over again! :)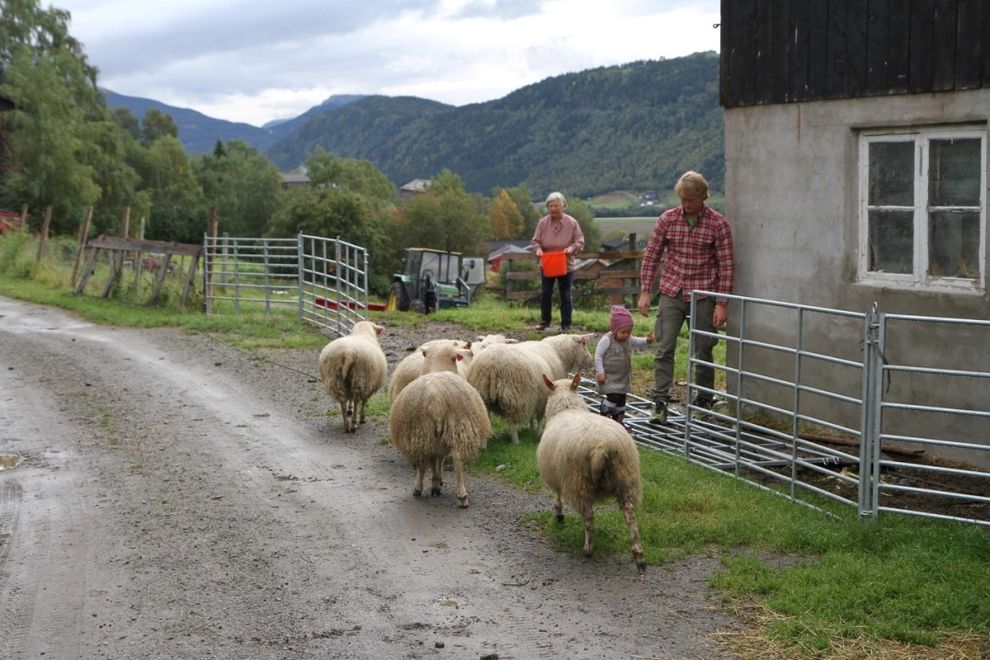 They had luck with their sheep herding and all of the runaways came back :)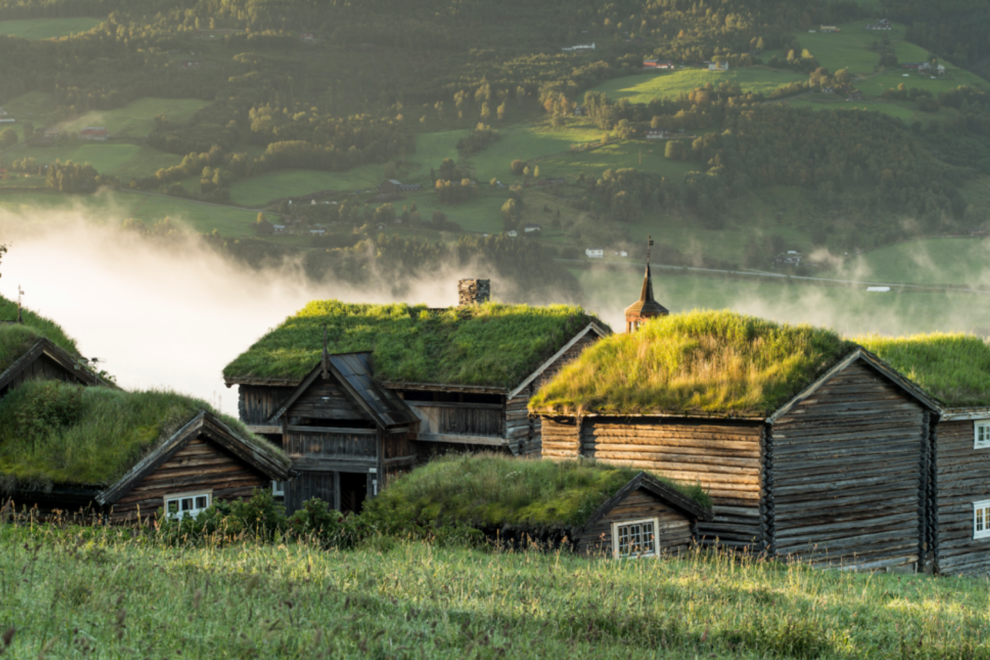 This picture from one of our country-style magazines, Lev Landig, (which is now actually also sold in Germany!) was the one we fell for. Its taken by the photografer Helge Eek. (next picture also)
And this is the beautiful young maiden who will answer your email if you are booking! :)