From little chickens to Liv's first Easter egg hunt, this was a great holiday!
Easter in Norway is a big family holiday like I have told you before. It varies how people like to spend their long week, but we always head to the mountains. The first half of the week we usually go to Kristoffer's family, but I was sooo behind on my work, due to traveling and holding speeches so I decided to stay home the first half to work. I did get to go cross country skiing on our fields and take some horseback rides with Dad in between my office hours.. ;)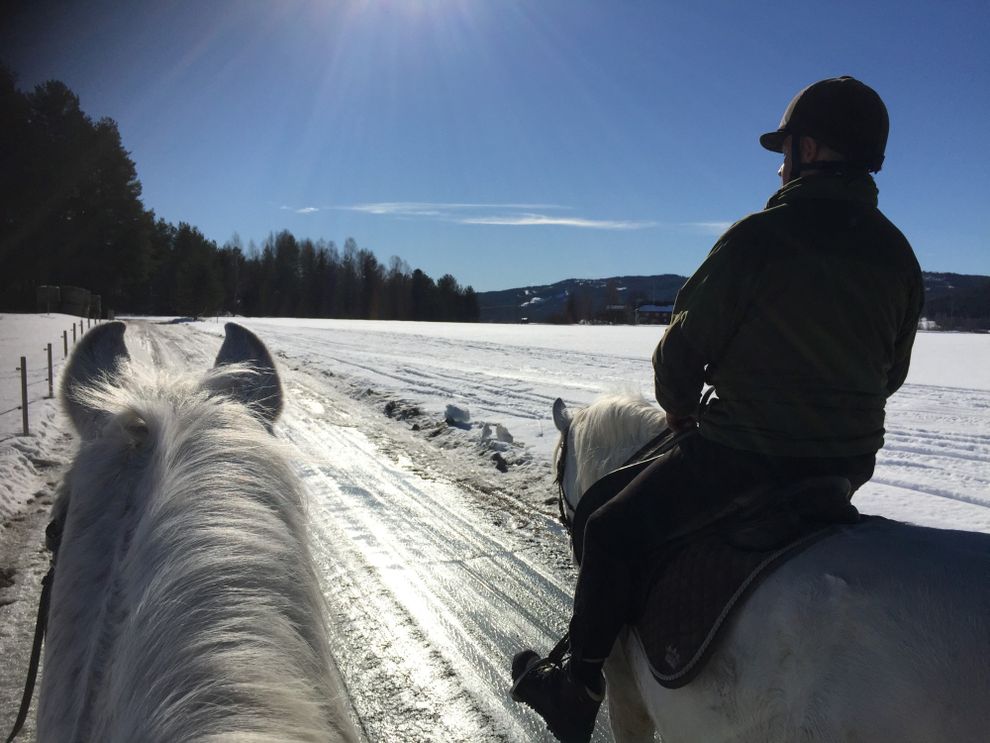 My dad and I riding.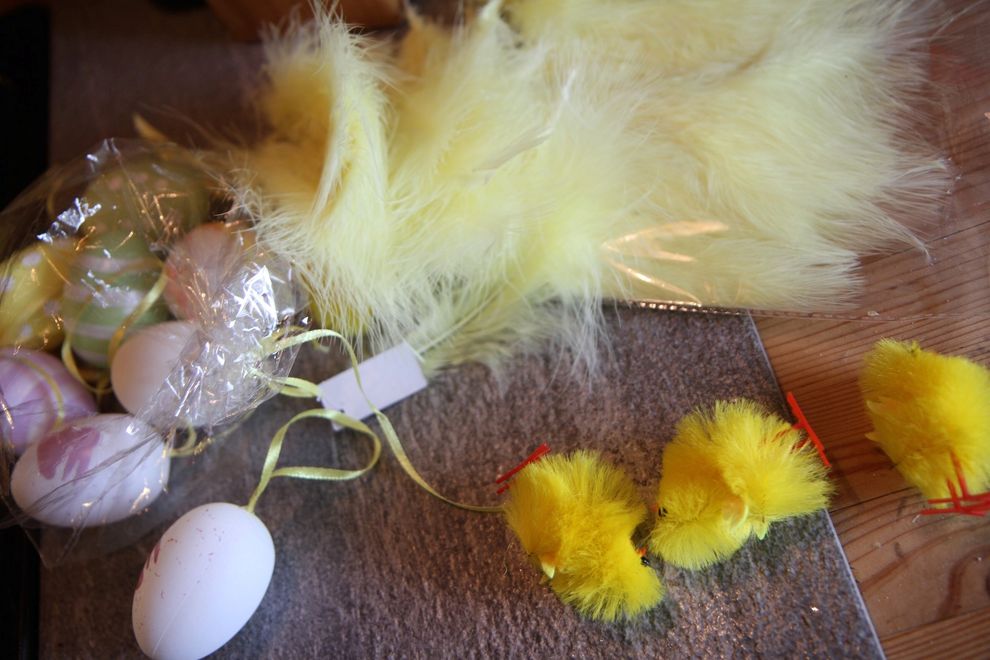 Kristoffer and Liv had a blast in his home valley, and when they came home we went up to our cabin. Check out this post from last year, and see how much more snow it was, and how Liv has grown!
We always have a big party on Easter Thursday and I´m always in charge of what decorations everyone will wear. This year they got feathers, eggs and small chickens! :D I think it's quite a mood setter...  He he...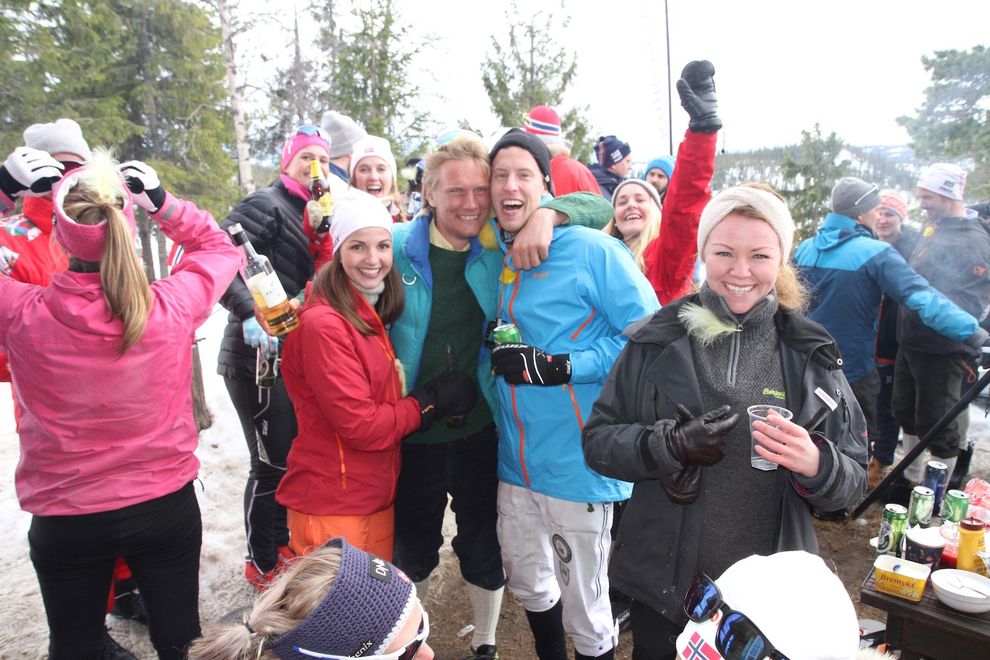 Look at these guys - so happy!
My brother Knut got the special chicken! How cute!? :D Sitting on his arm... <3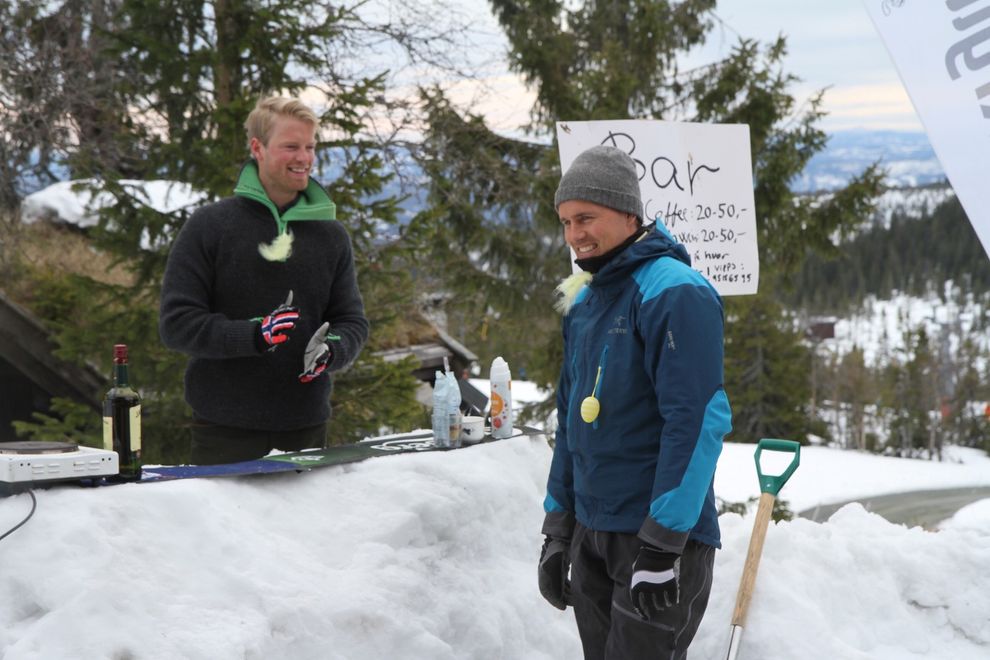 My cousin, Eilev, set up a little bar where he sold waffels and some gluwhain.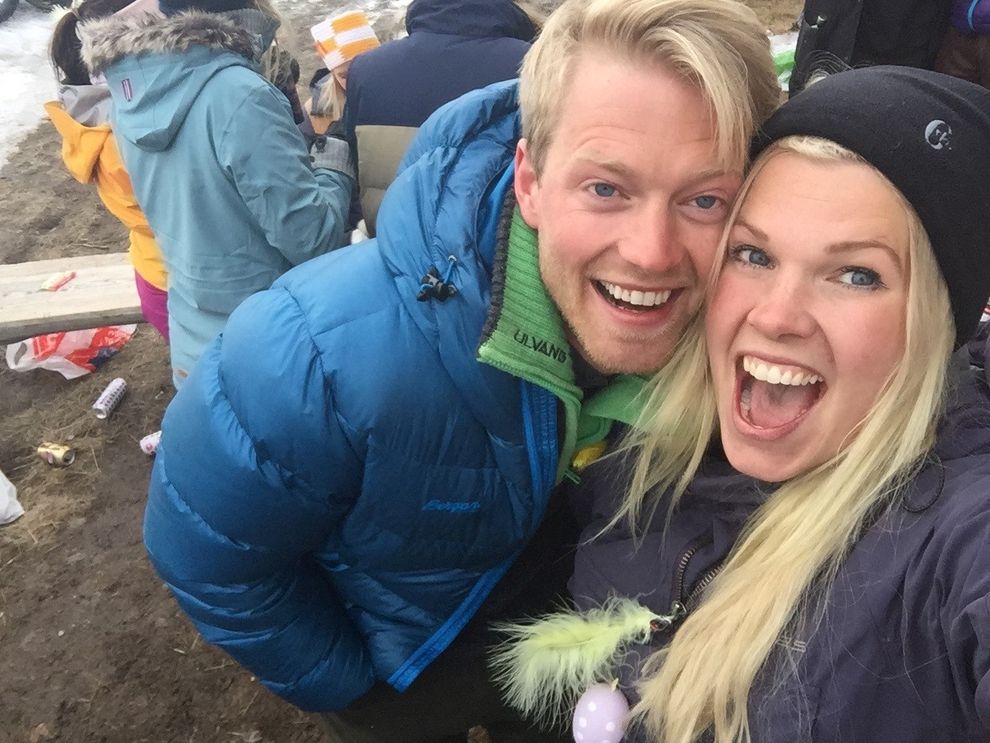 Eilev and I.
A neighbor came and played for us, so we were in quite a good mood! :D We skiied to "afterski" and had a fun party day.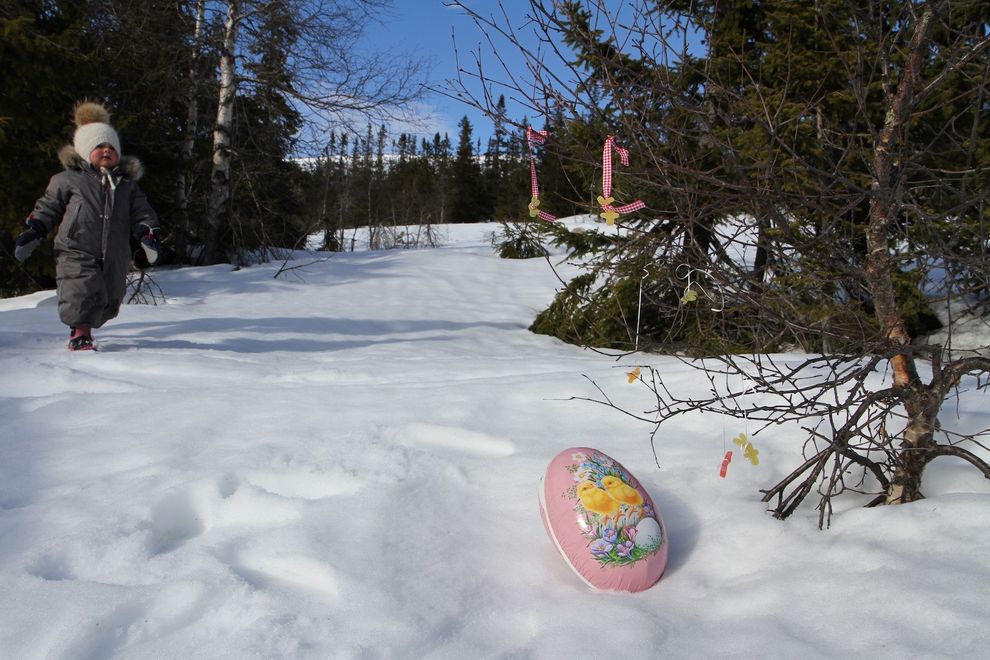 Time for Liv's first Easter egg hunt. And what do you know - the Easter bunny had made a candy tree, with 5 candies and an egg with a present inside!!! What a lucky girl...!!
Uncle Ole Gunnar helped her find it...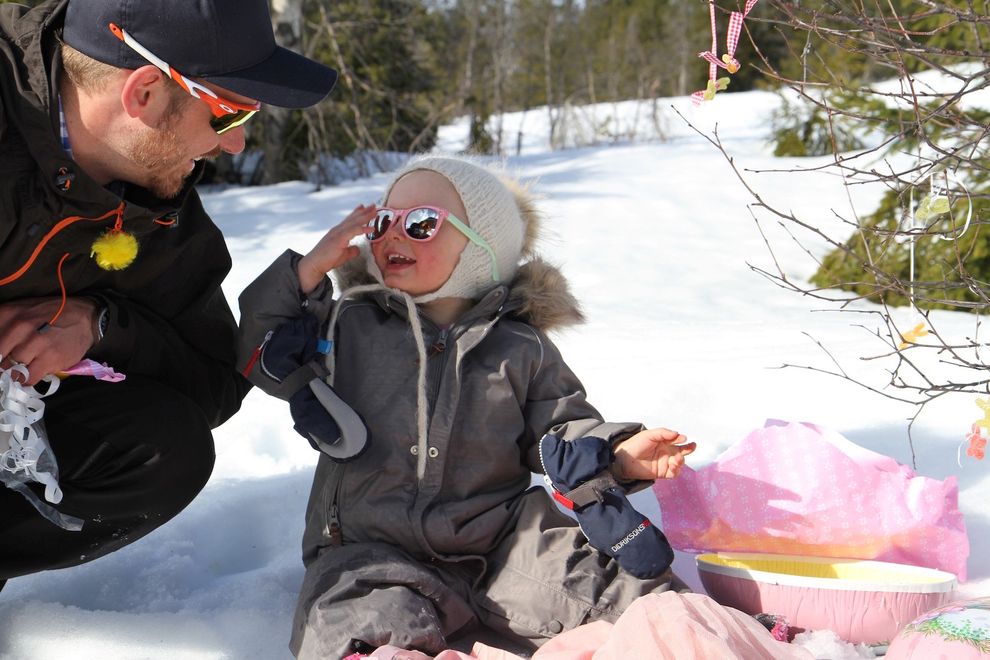 Look!! Sunglasses!!! :D
And a skirt! She wanted to put it on immediately and of course she didn't want to take off her skirt nor the sunglasses the rest of Easter week! How cute! :)
Kristoffer and me skiing, while Liv sleeps in the sled behind us... :)
The main meal on Easter Saturday: Lamb from Ole Gunnar's farm, with soo much good things to go with it. Dad had been cooking all day. It tasted... HEAVENLY!!! Here is Dad and Knut.
Liv and me both wearing same material dresses... Aren't we cute? :D Hihi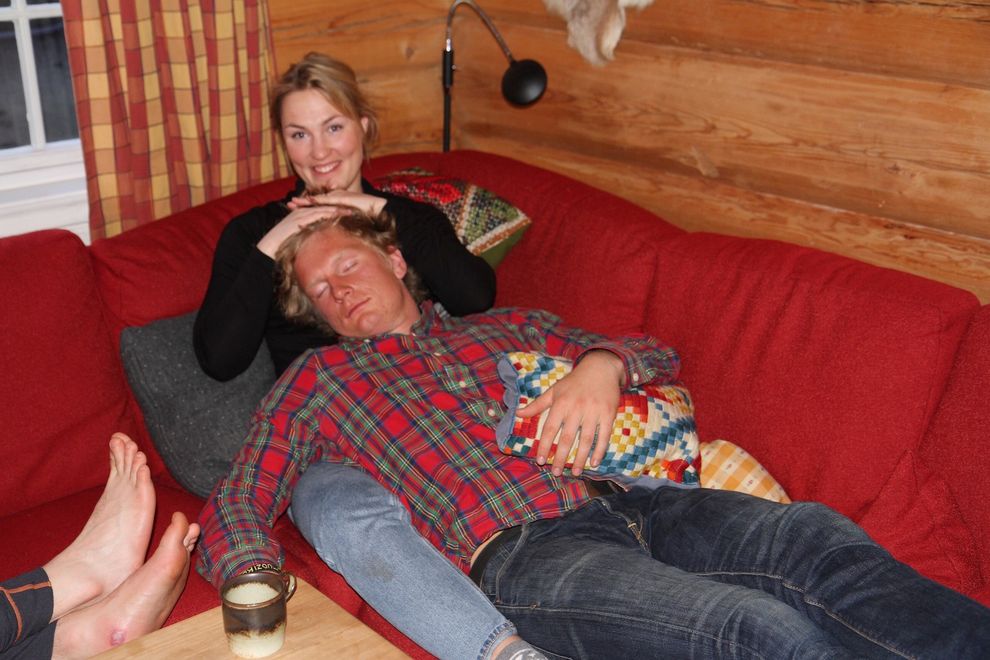 Knut and Birgitte chilling at the sofa after a great meal. Very nice vacation, and great to hang out with family and friends... :)
How was your Easter?? :)