Good times
Hope you have had a good easter vacation! We sure have, both great weather and fun things.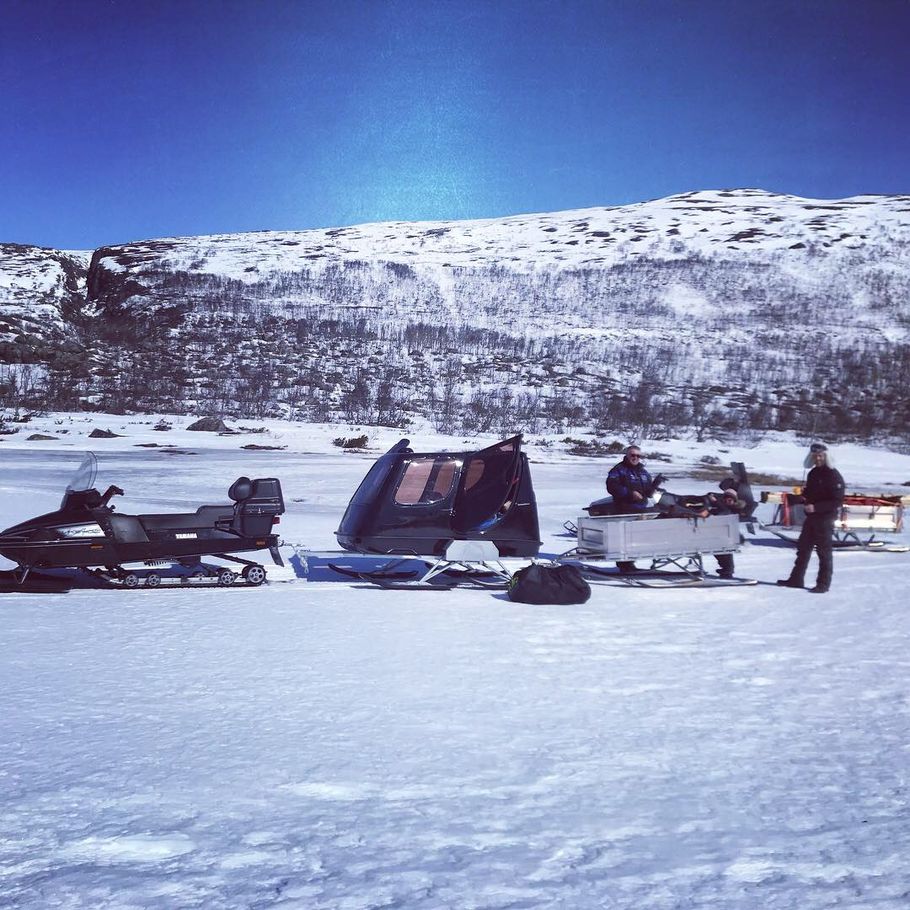 We started by driving snowmobiles into the mountain plateau Hardangervidda to drive up supplies for the hunting cabin up there.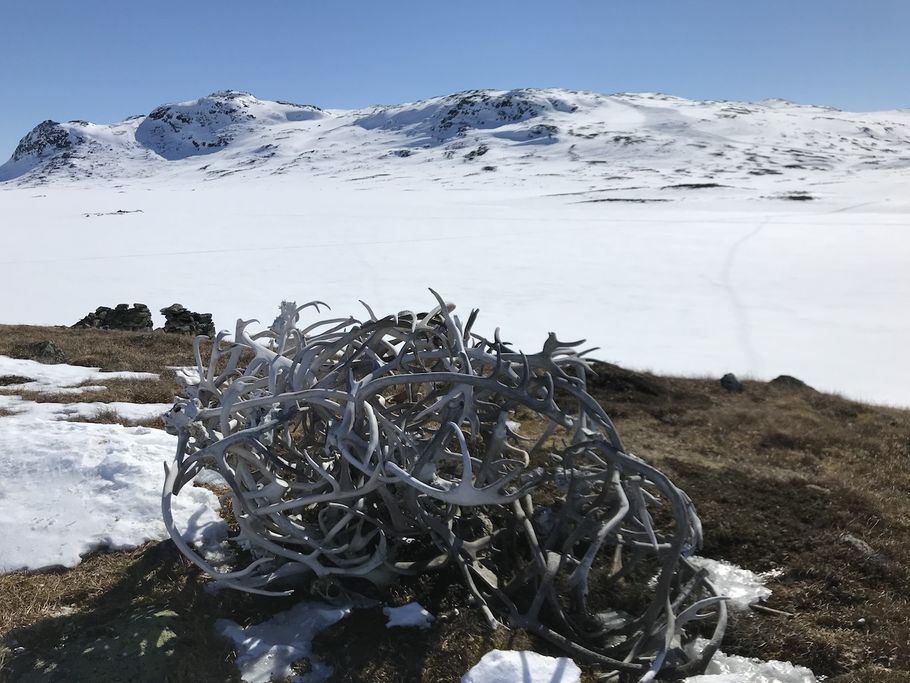 Reindeer antlers on the neighbor terrain.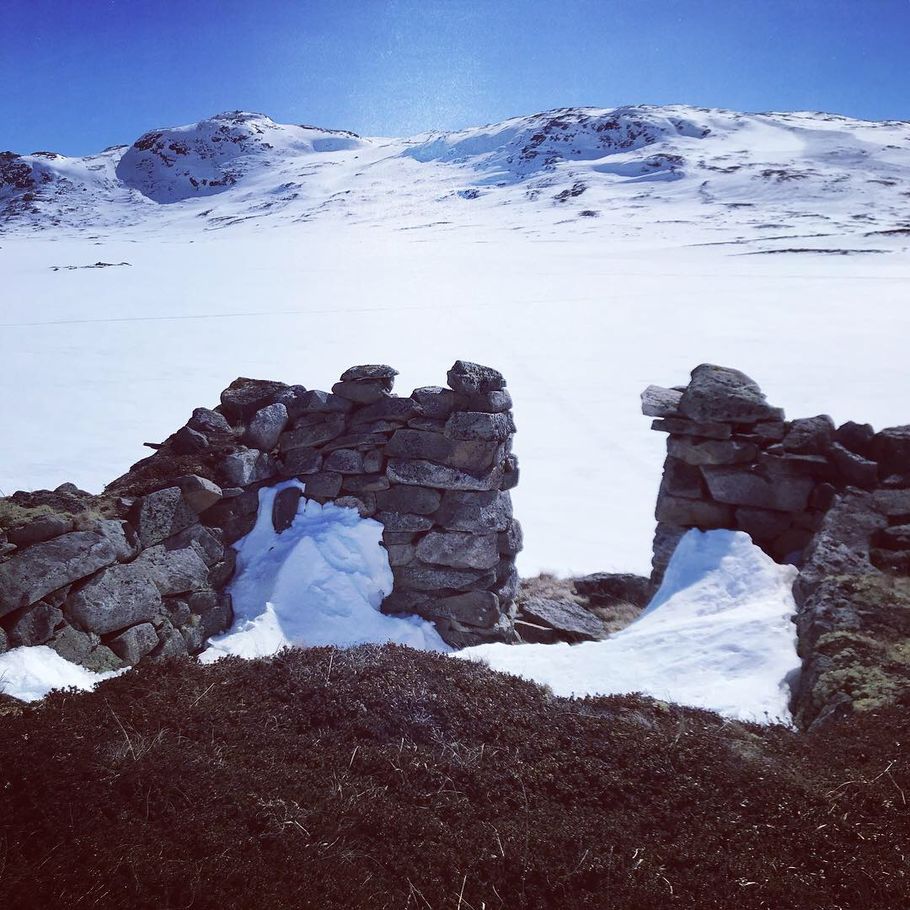 Old remains of a cabin.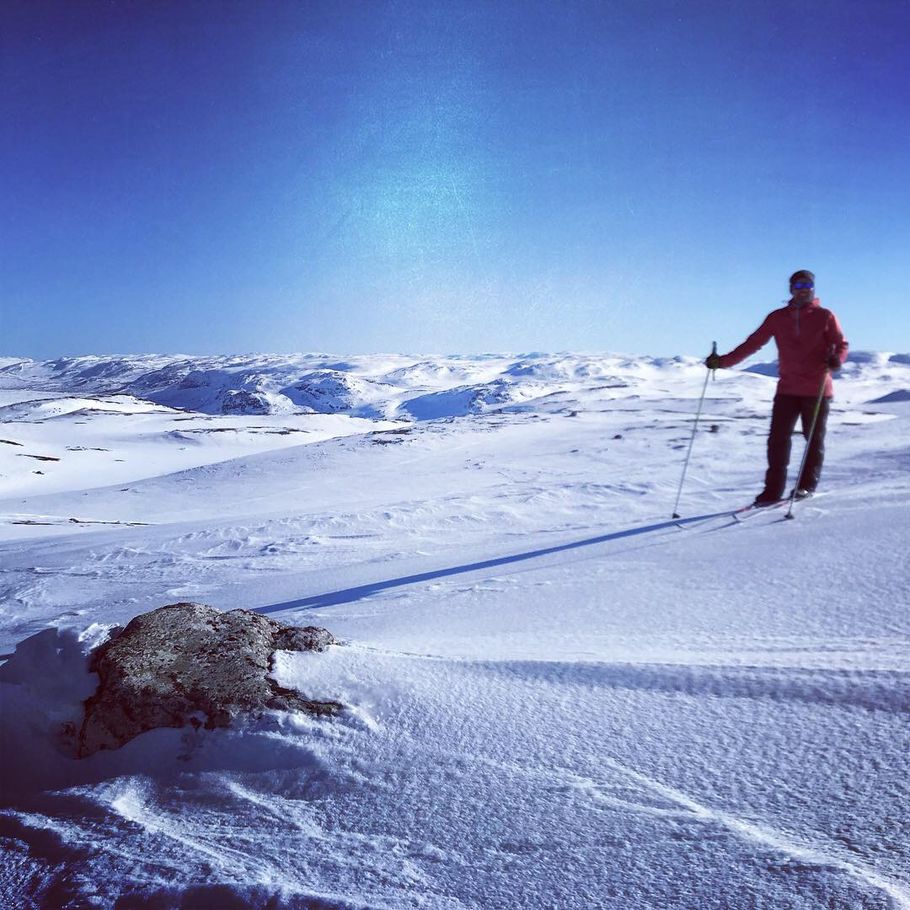 It was great to go skiing up there with hard snow so we could roam everywhere.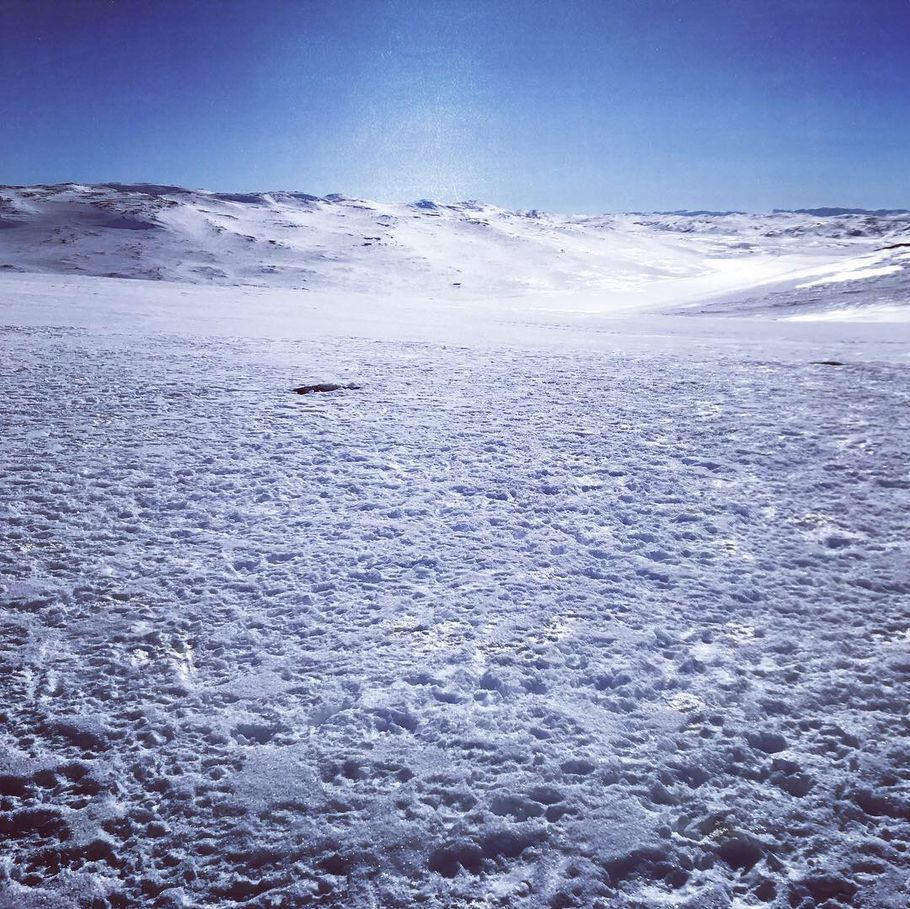 We saw soooo much reindeer footprints! Kristoffer estimated flocks of over 1000 animals!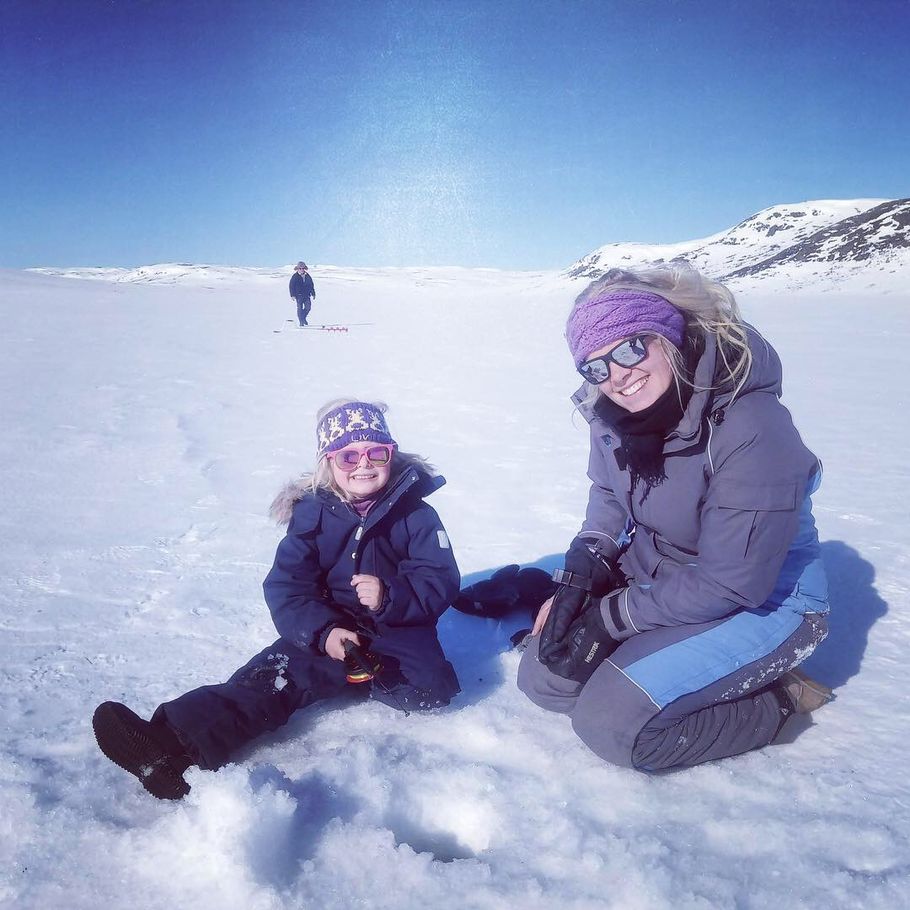 Liv got to try to make her own hole in the ice and then fish. She and grandpa got a fish each and wore very happy :)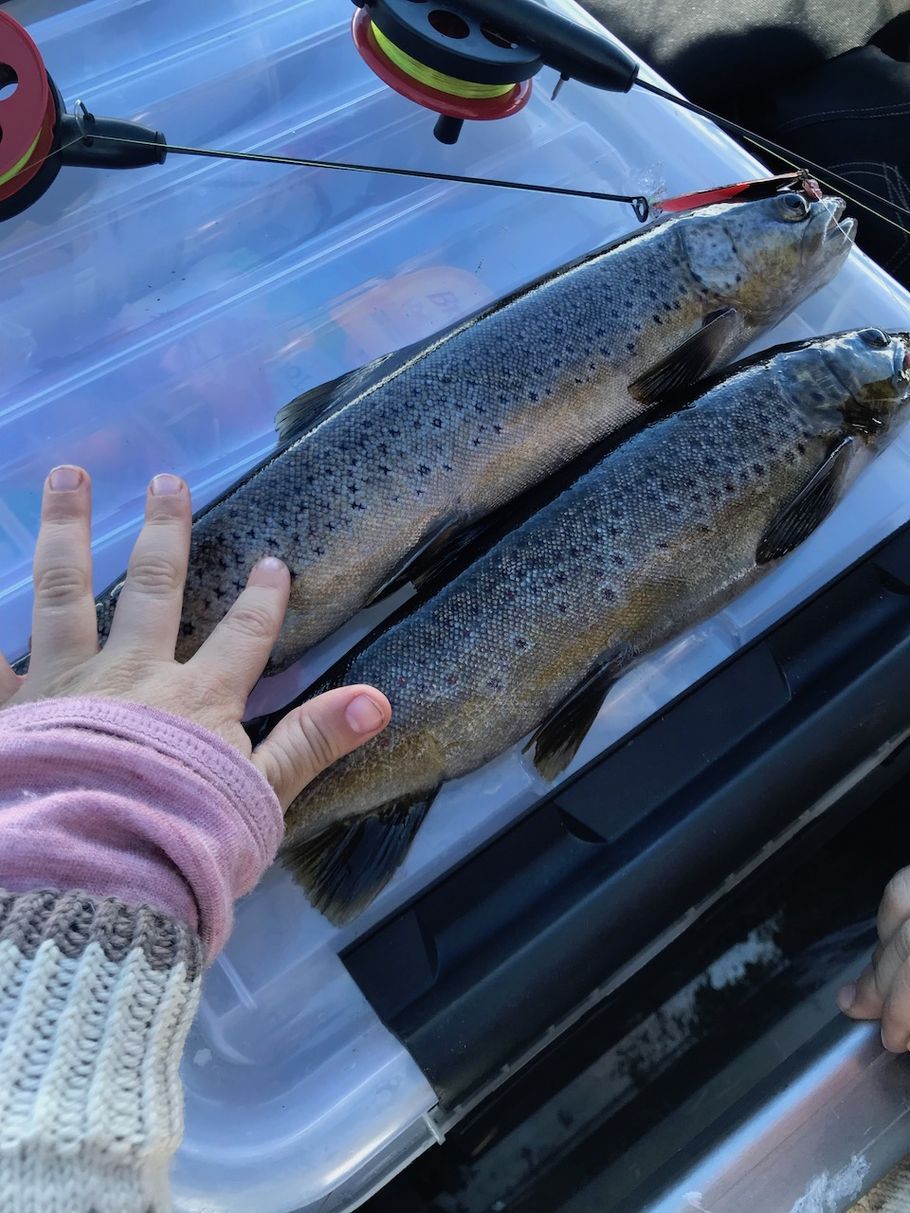 Their fish.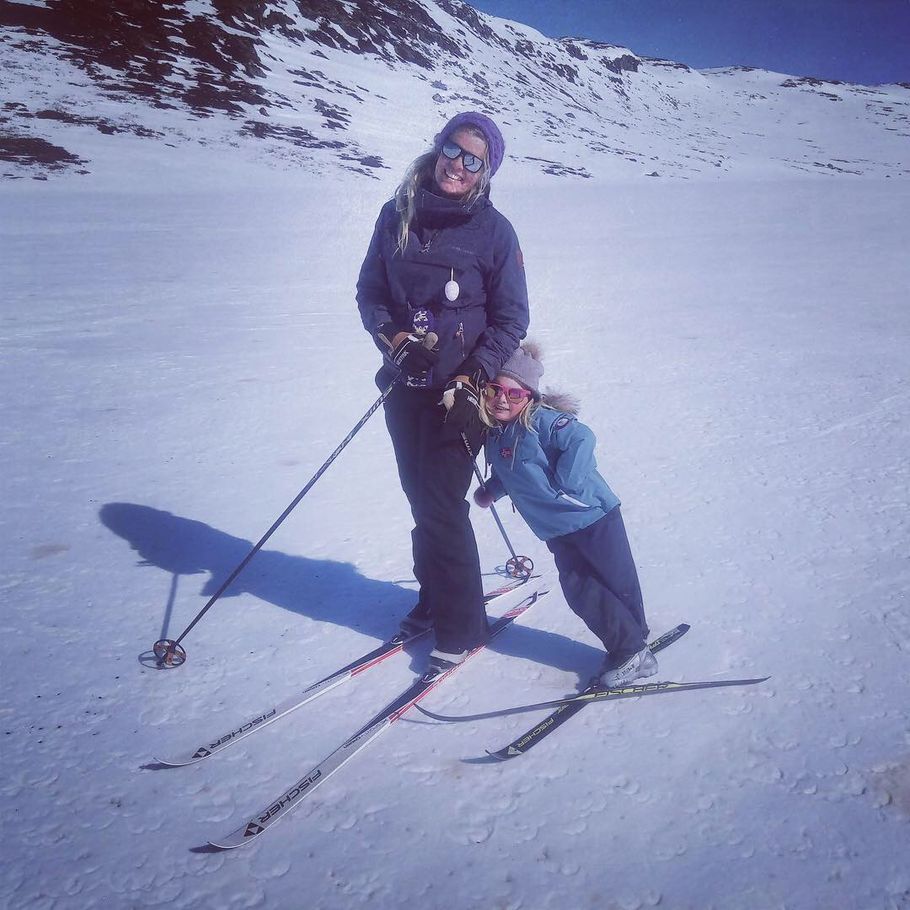 Liv and me cross-country skiing. Here we are where you can see the reindeer have crossed.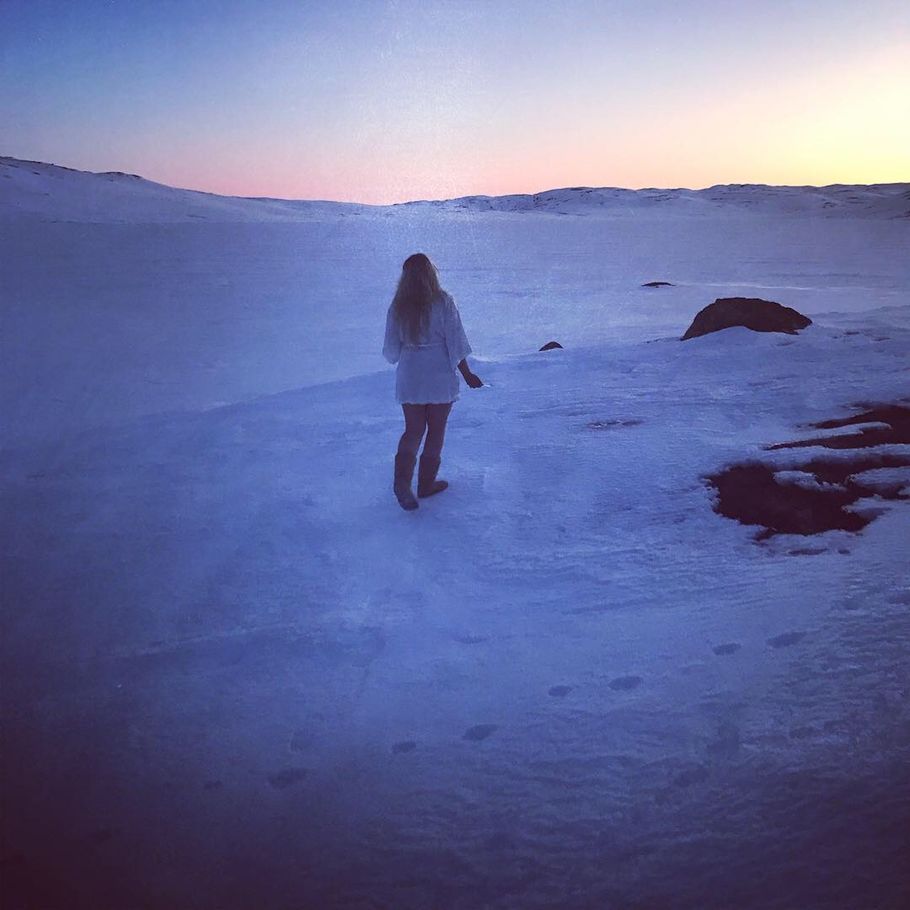 Brushing my teeth outside in just a robe, it was so quiet and warm! Amazing.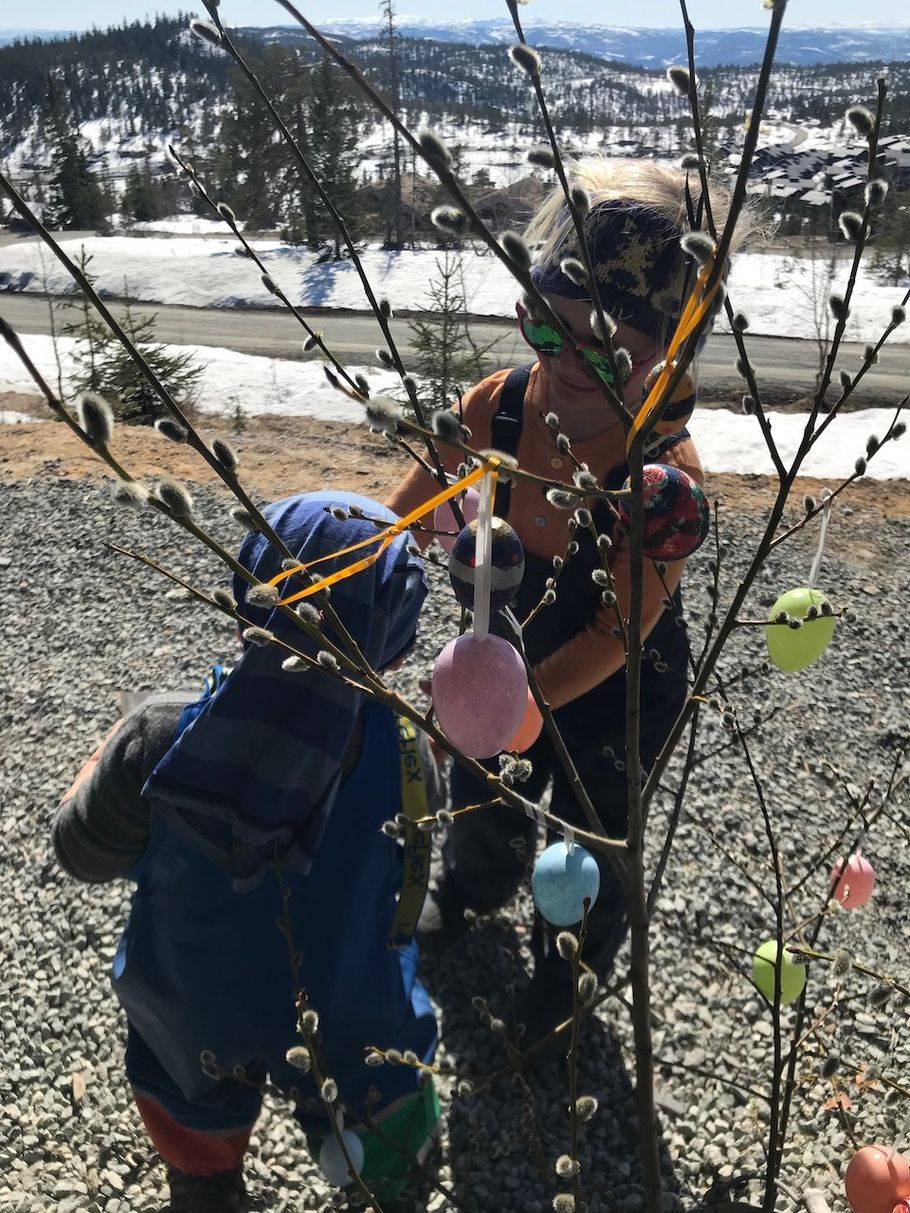 We had a great time with Kristoffers side of the family, and then it was time to go back to the farm to do the last preparations before the lambing season. Halvor, Liv and I went to Moms cabin for a night while Kristoffer guarded the sheep.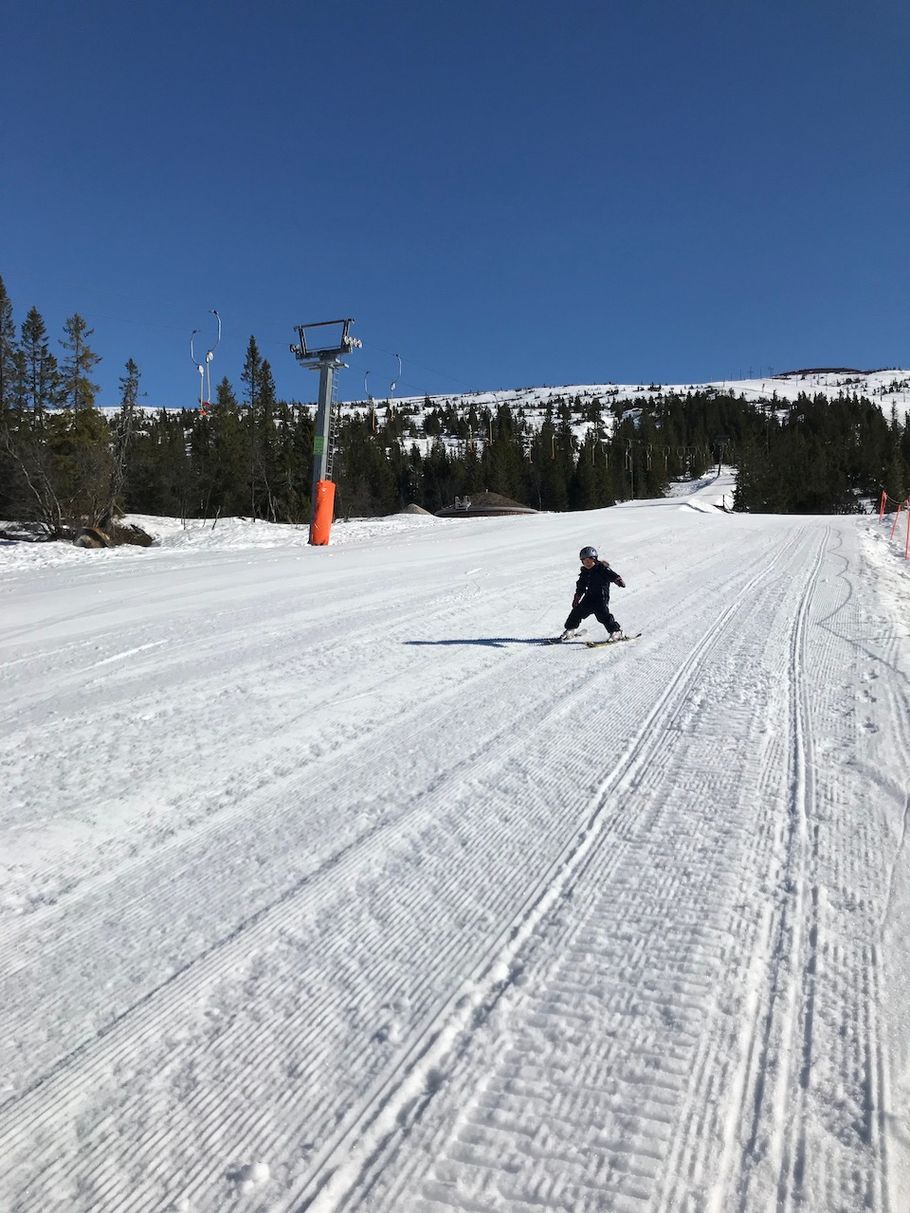 My mom took Liv downhill skiing and she is really getting a hang of it :)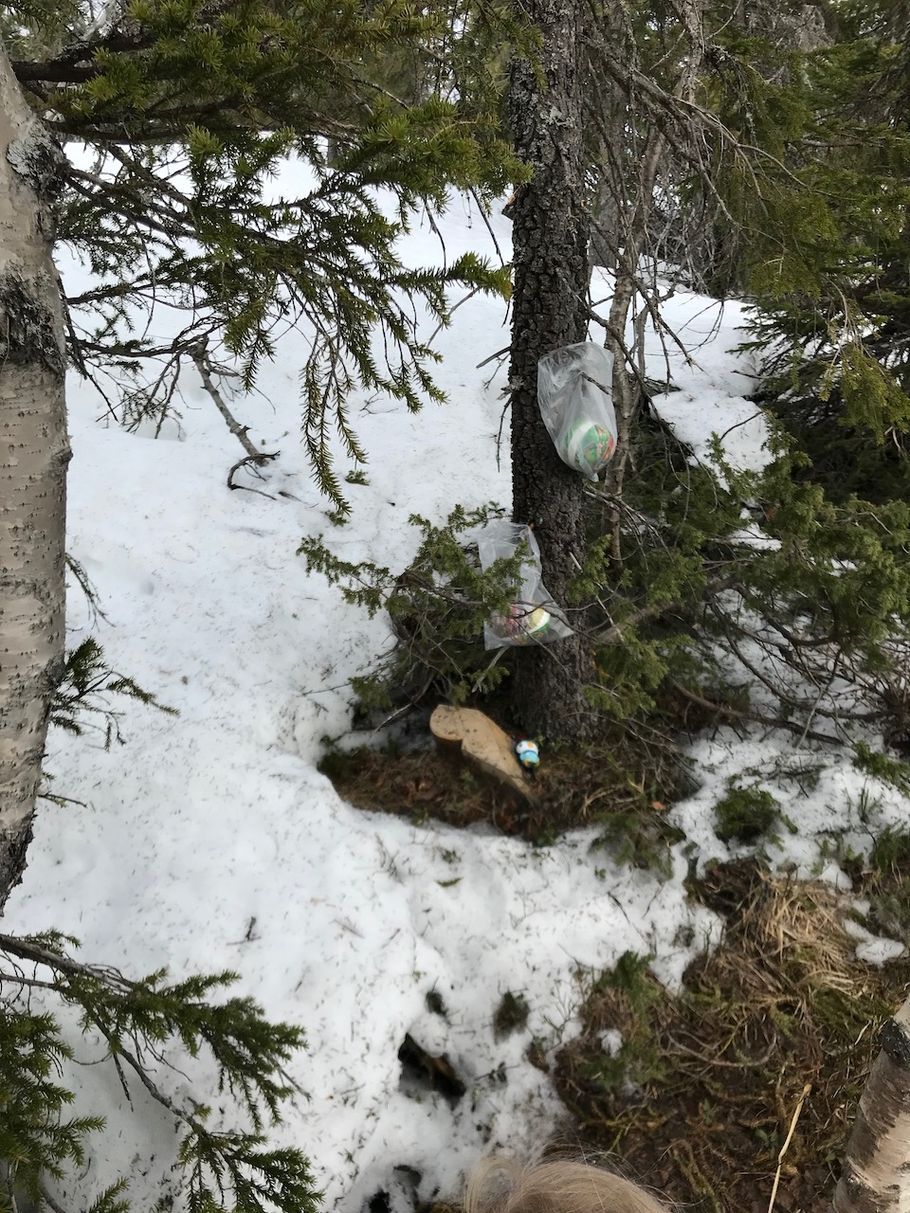 Then it was time for Easter egg hunting!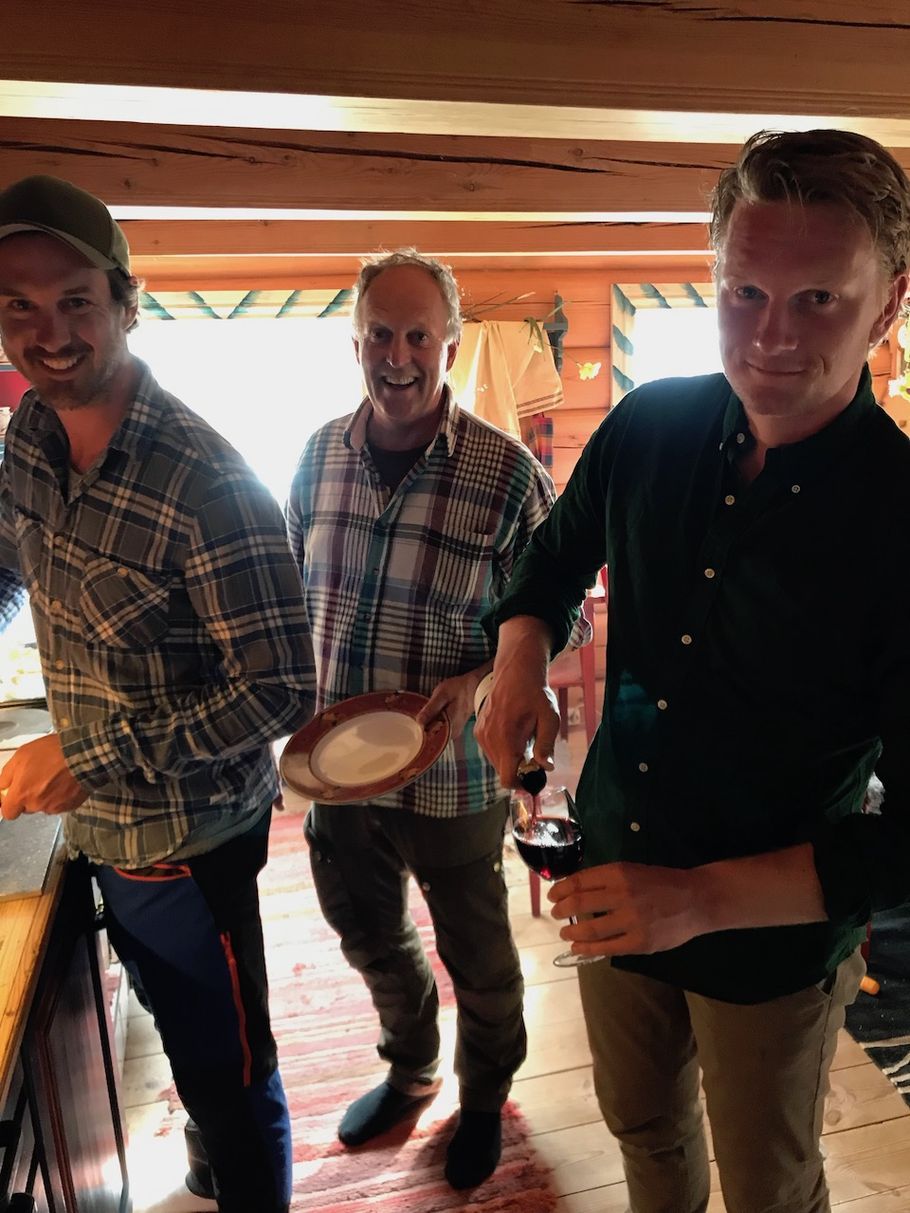 My dad and Kristoffer came to the mountain also, and dad was the chef. Ready for our annual Easter Saturday lamb dinner at the cabin!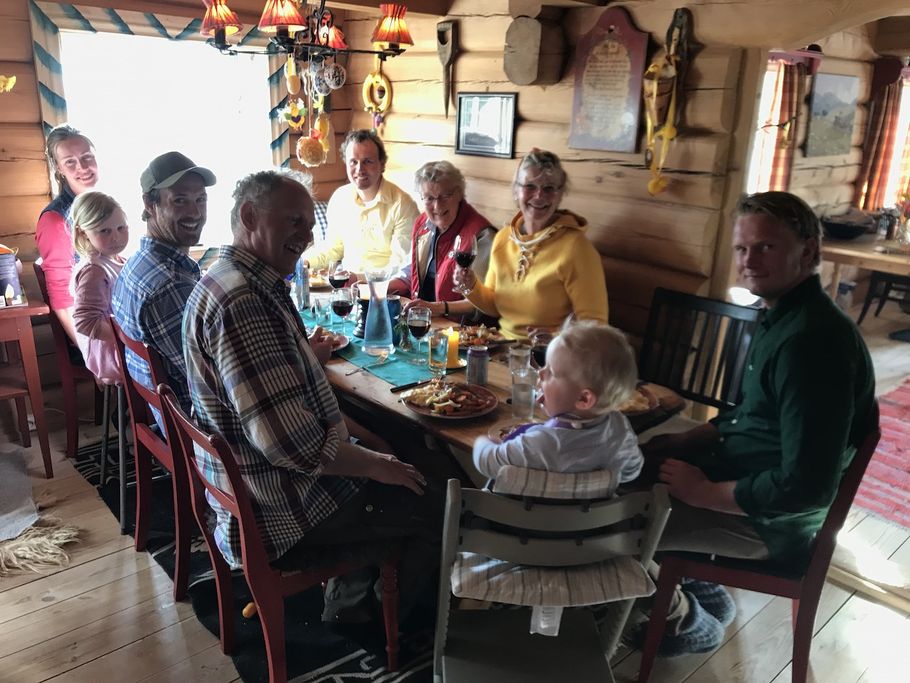 Everyone at the table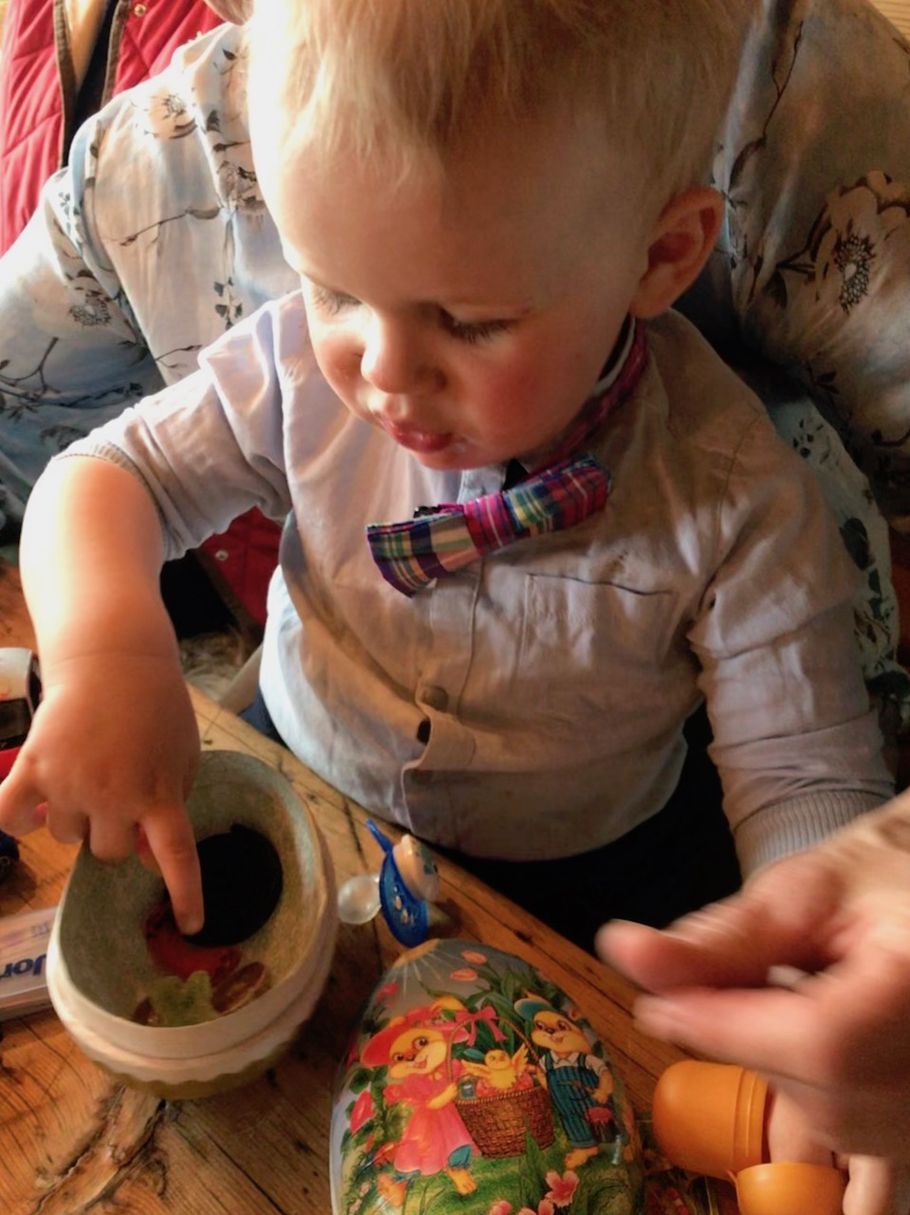 Then the kids got to taste some candy from the egg and wore very happy. We went back down to the farm and now it's all about the lambs for the next 3 weeks! :D