Sunday in the stables
I think it's hard to find the right balance between teaching Liv to take care of the horses, and pushing her too much so she loses interest. But I think we manage quite well, and weekends are always "horse time".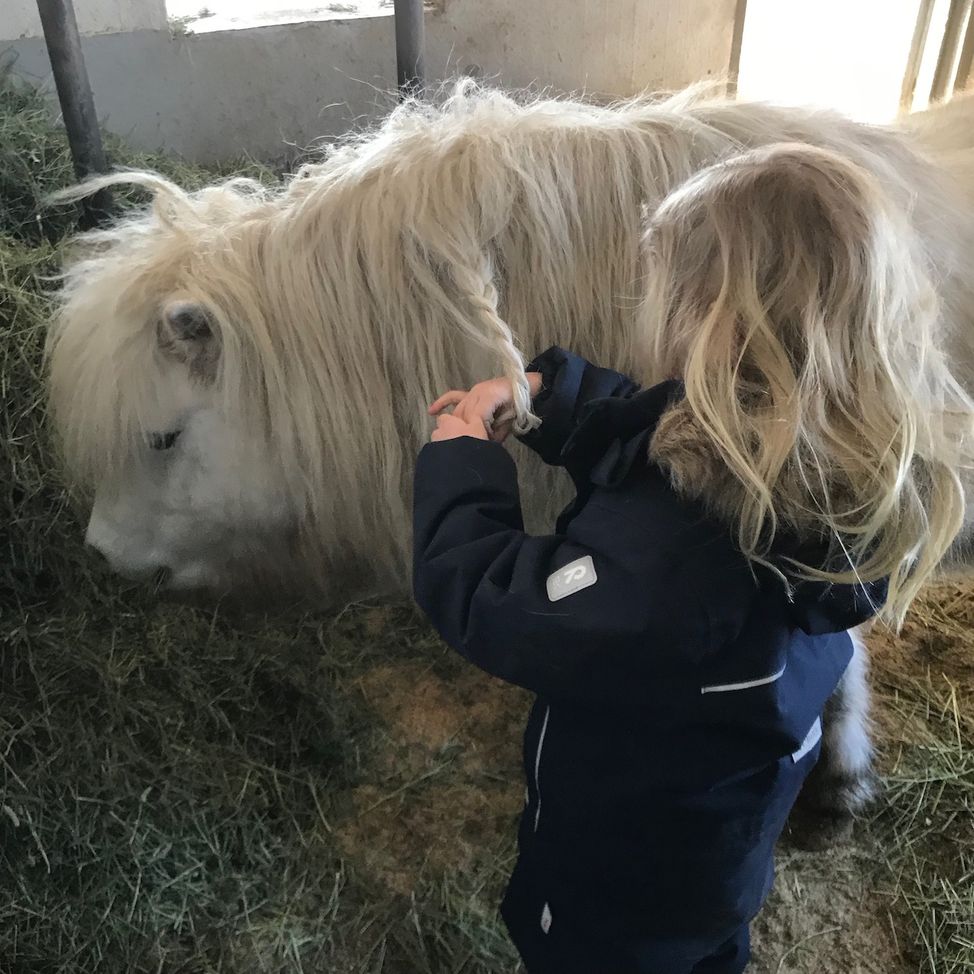 She mucks the stables like a pro, and we take the Pony out for a little ride. 
The cats also live in the stables, and the horses try to eat their food too! I have to close the door for them so they get left alone. Horses should NOT have cat food, so I don't know why they crave it! :) Look at Capitan at this photo - this is what he does if I don't stop him! phew!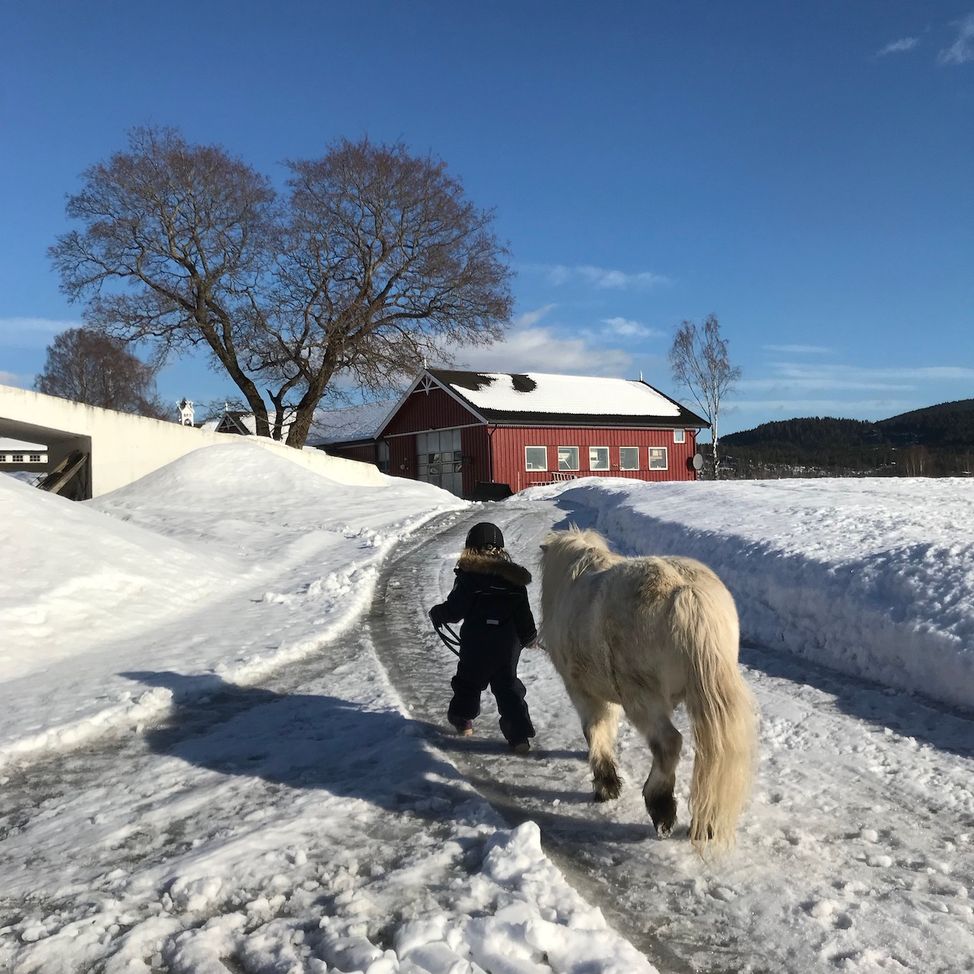 Liv and Ponninn. We rode around the neighborhood and then she wanted to stand on the pony as she had seen on children's TV!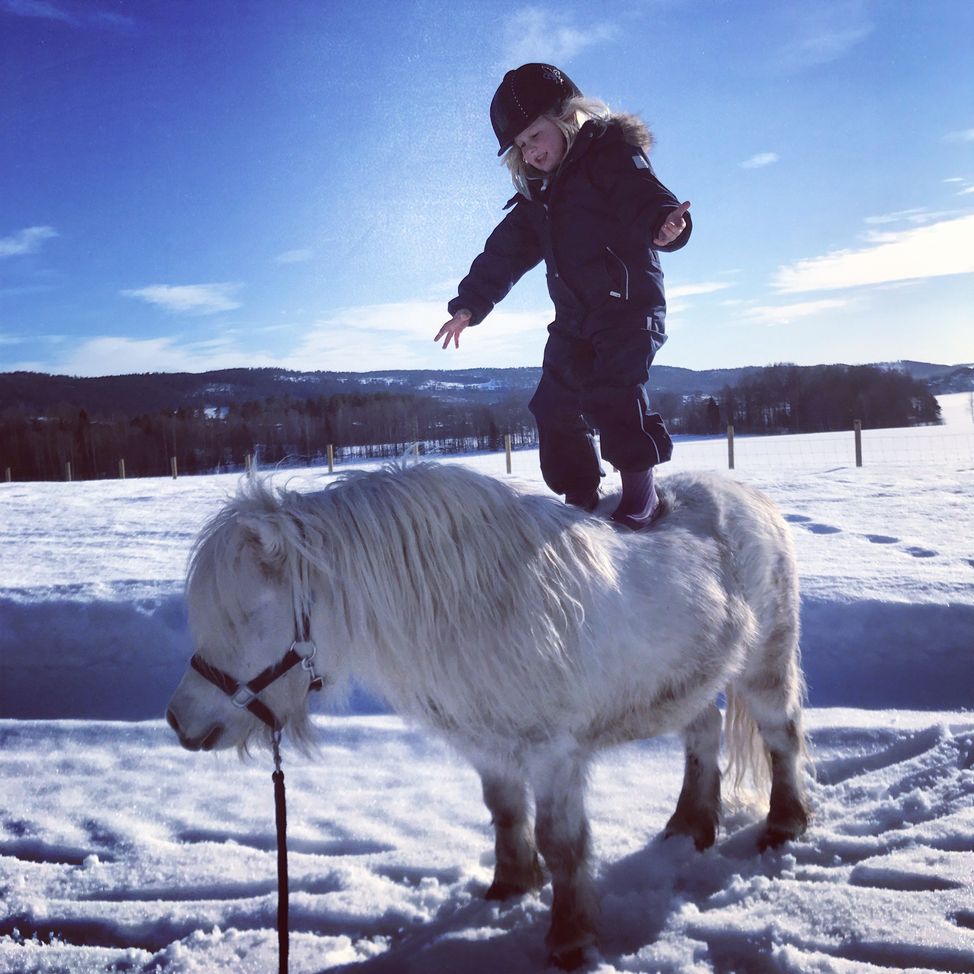 Ponninn is a champ, and cool with most things! And she has a GREAT balance! :) I love when we just hang out with the horses :)