Making your wedding a fairy tale...
Our village has a lot of amazing places. When Kristoffer and I got married in 2011, my eyes really opened up to the beautiful photo spots to use for weddings and also the places that would host weddings. In our village, we have everything from a wooden castle on an island (Villa Fridheim) to a high mountain resort, to farms and log cabins in the hills, to white beaches and snowy mountain tops, all with just a short drive in between… Surely these companies should tell the world about their possibilities together?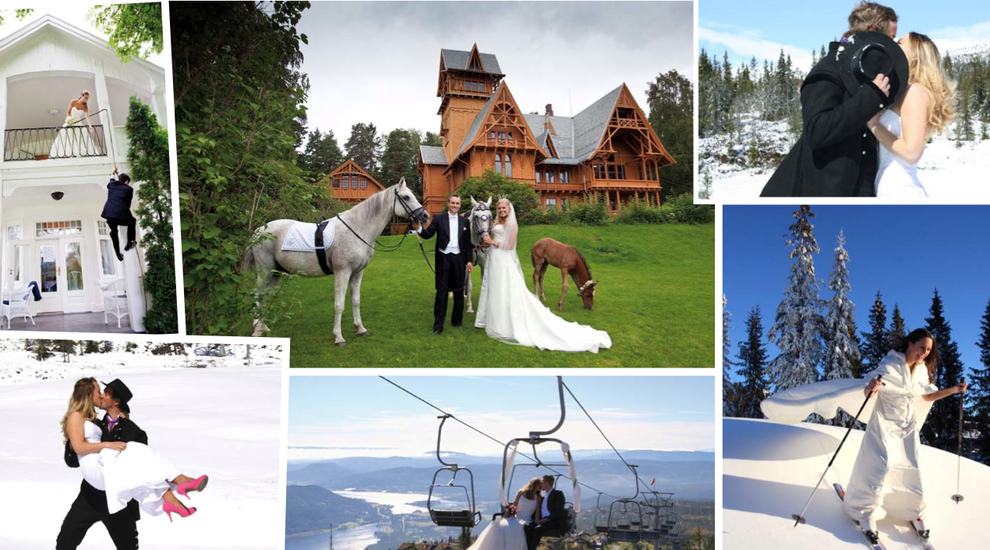 With my Innovation master degree in the back of my head, an idea came to me as I remembered the definition: "new connection of known assets." Innovation is developing new connections that weren't there before. It's not like we are adding elements to the periodic table, coming up with ground-breaking ideas all the time; it's usually something familiar in one way or another.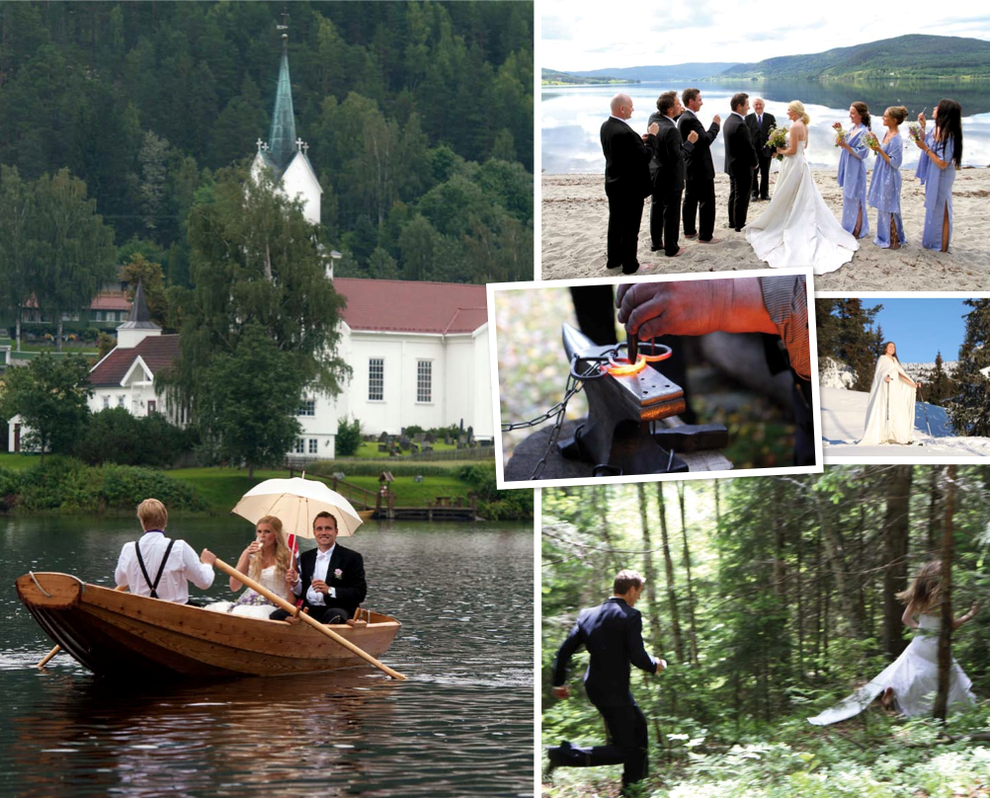 The wedding market is huge. I started to realize that many people spend a lot of time and money on their wedding day, and 1/3 of Norway's inhabitants are within a 2 hour drive from our town. This realization gave me an idea. After calling in all the companies that would be involved to get them on board, we started a company called the Wedding Village, or "Bryllupsbygda" in Norwegian, in 2010. 

We try to take wedding photography to a new level so it really stounds out. Its an important day in someone's life, so why not make it spectacular? We also use film on occasion. Look at this video we  made last year about Wedding Village. It has my brother Ole Gunnar and his Girlfriend Linn in it, pretending to get married in the forest and kissing in the waterfall that lies behind my brother's farm. It's also a good picture of what our village looks like. How do you like it?
It's meant to be a marketing tool for the different hotels and farms. I still work as a project manager for them to this day, as well as being the founder. This year we had a marketing stunt to get photographers to go out in the nature, bring a bride, and take amazing pictures. It could be a real wedding or it could be staged. Whoever had the best photo would win a big prize.
For the pictures to be considered, they had to be taken in the village and they had to have the nature "wow factor," keeping the "fairy tale" theme of the company.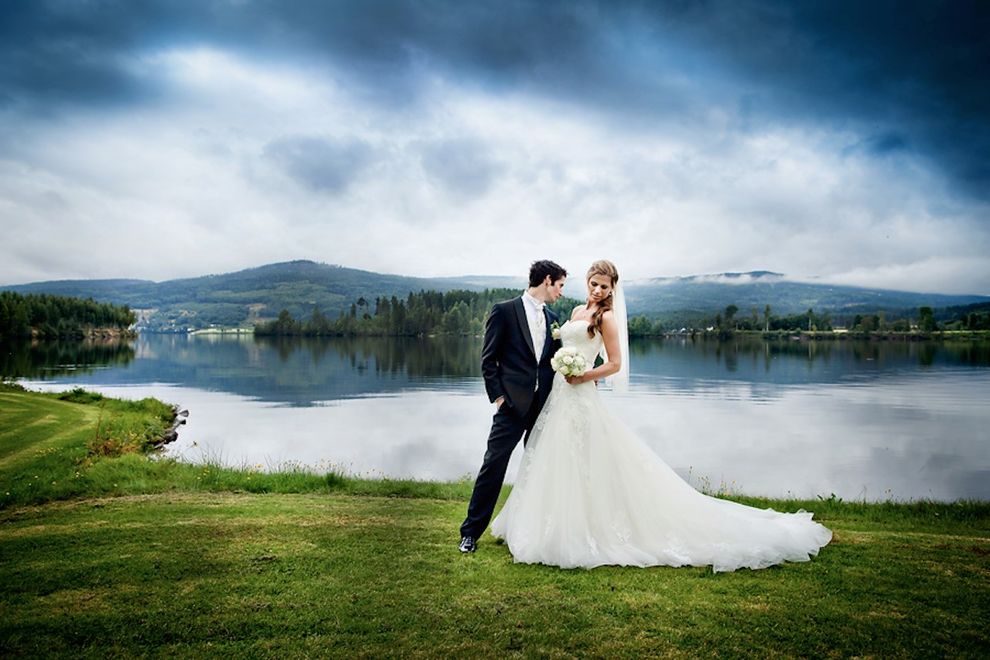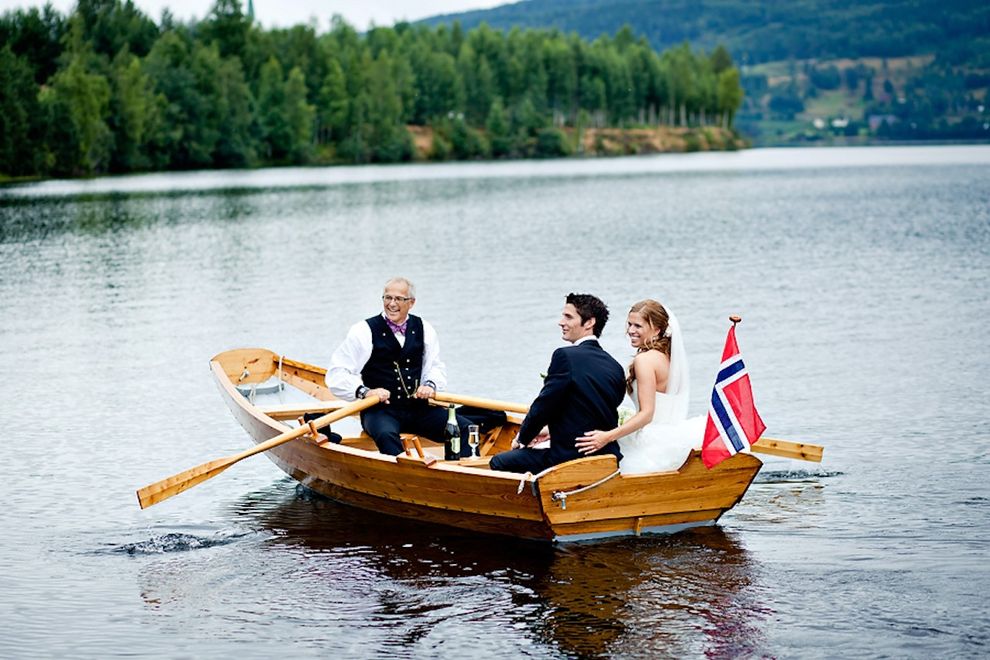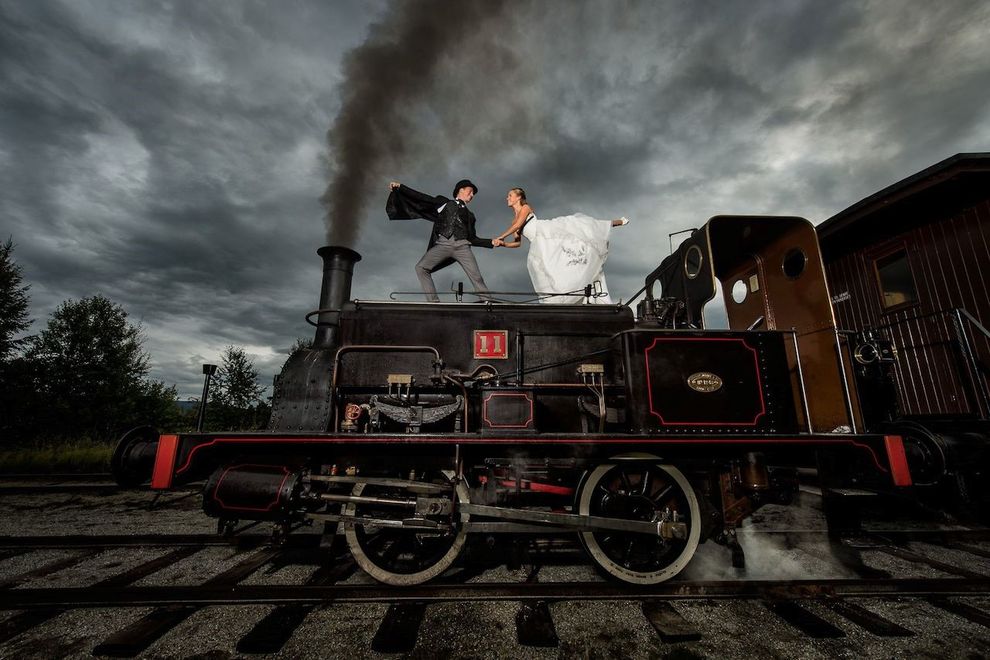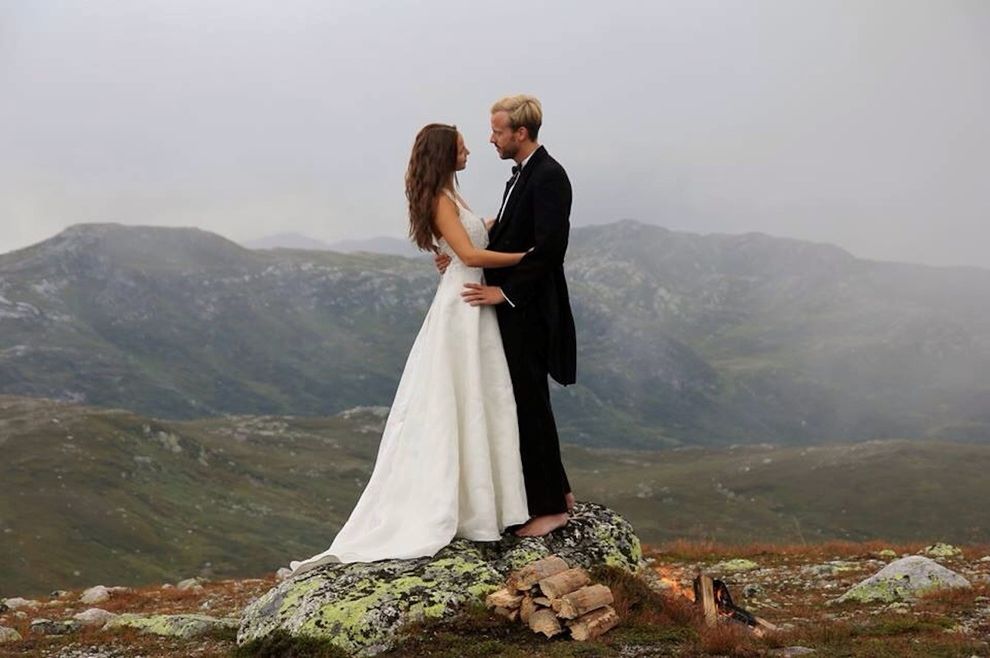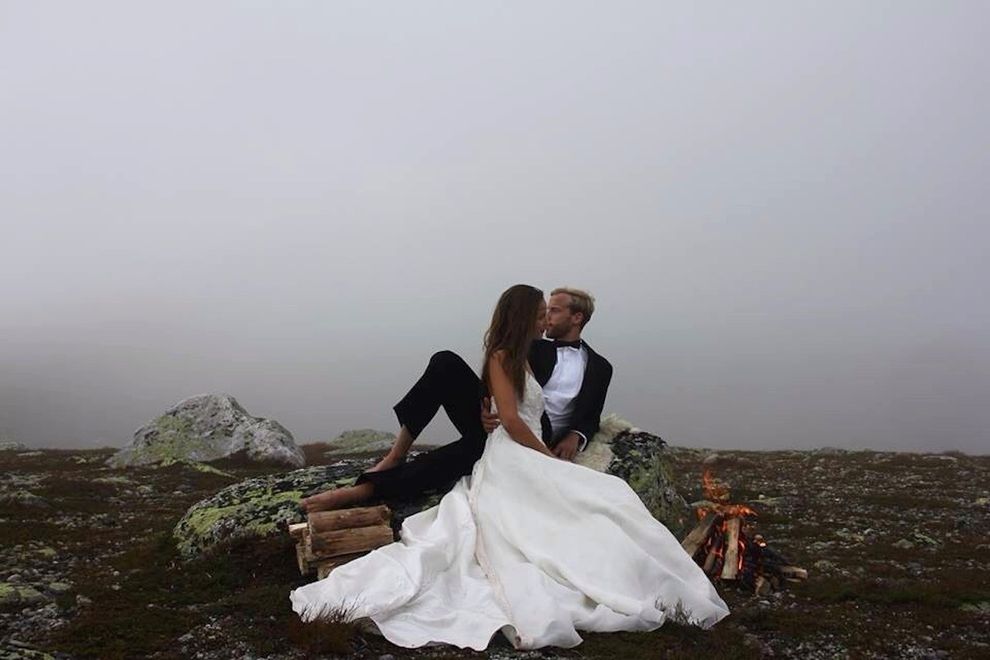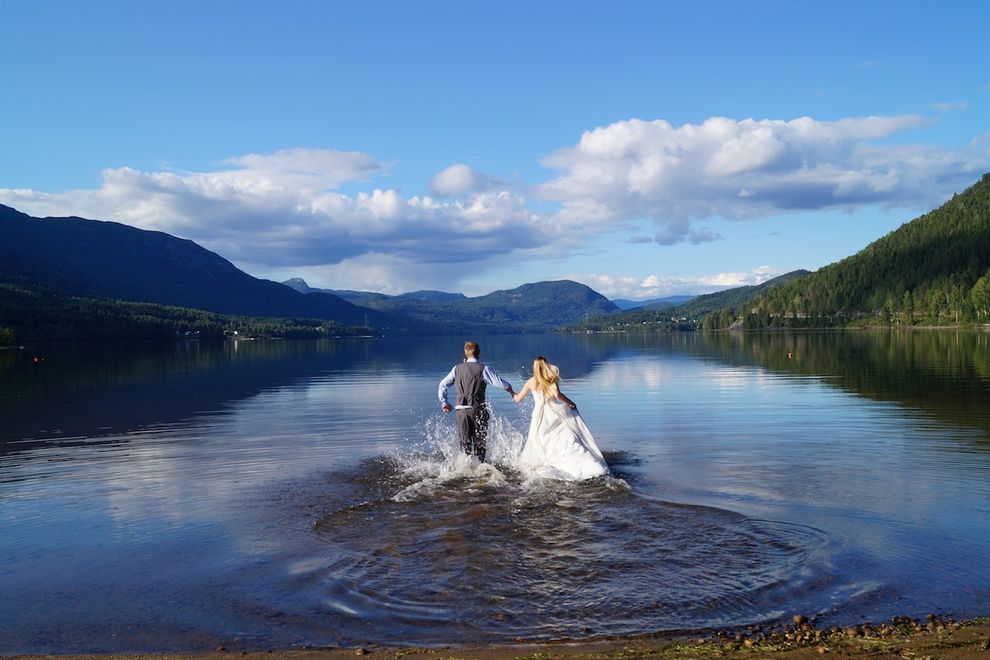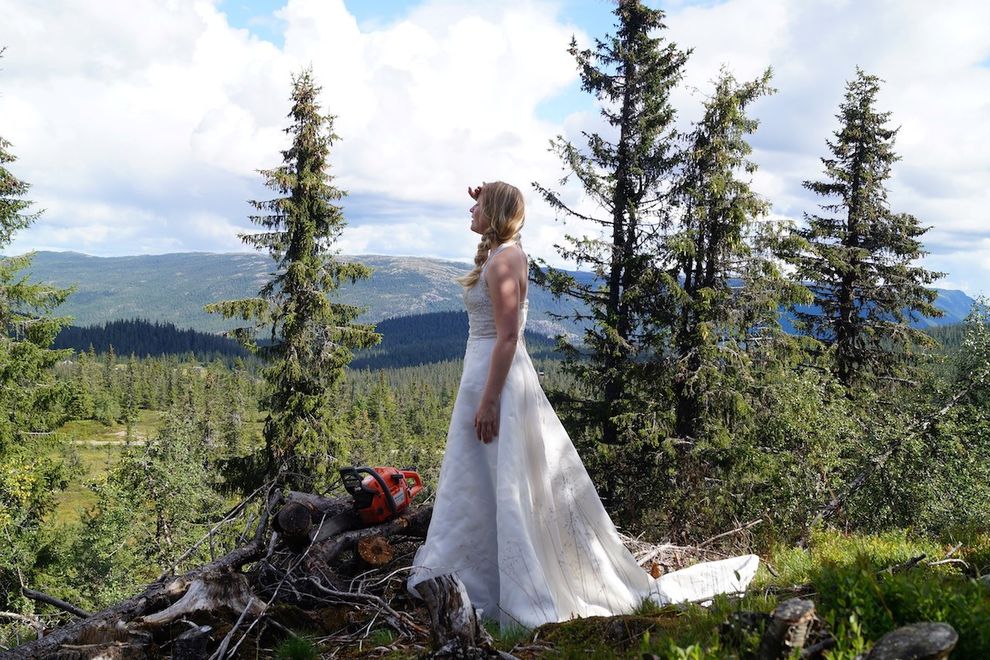 I really wanted to share this with you because the pictures are incredible. They did an amazing job capturing the intense beauty of the nature and the joy and playfulness of getting married…it really makes you look twice! The couple dancing on the train and the water skiing bride ended up splitting the first place price. Norwegians can now see 6 pages of the photos in Scandinavia's biggest wedding magazine about this.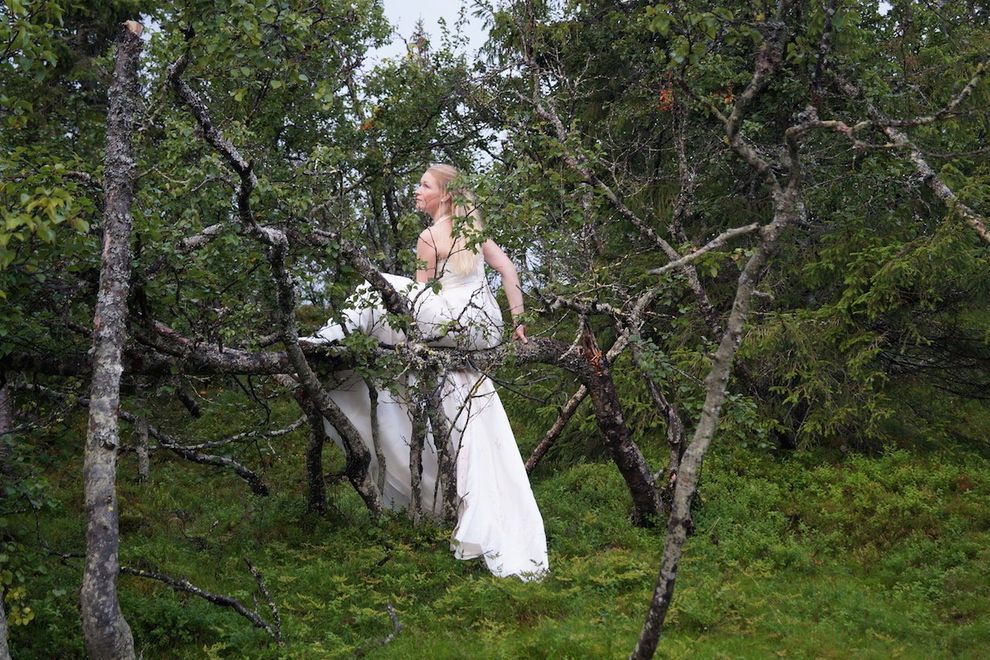 I hope that for next year we will also focus on weddings for people outside of Norway, and also to present a product for people wanting to have family reunions. Do you think people would be interested?
Photocredits from the competition:

Top picture is mine, and most of the ones in the first collage. 
As for the competition: (From after the movie) Mona Lisa T, train pictures - Torbjørn Tandberg, Mountain shoot - Vilde Sørum, Bunad bride - Anne Bråtveit, Water ski 
bride - Kari Gulsvik Akselsen, Kissing at the bay - Throne Bottegård, Bride in nature, last tree - Celilie Ekern.