Growing time!
My good helper Liv and I have started our growing season in the greenhouse, and its already sprouting! :)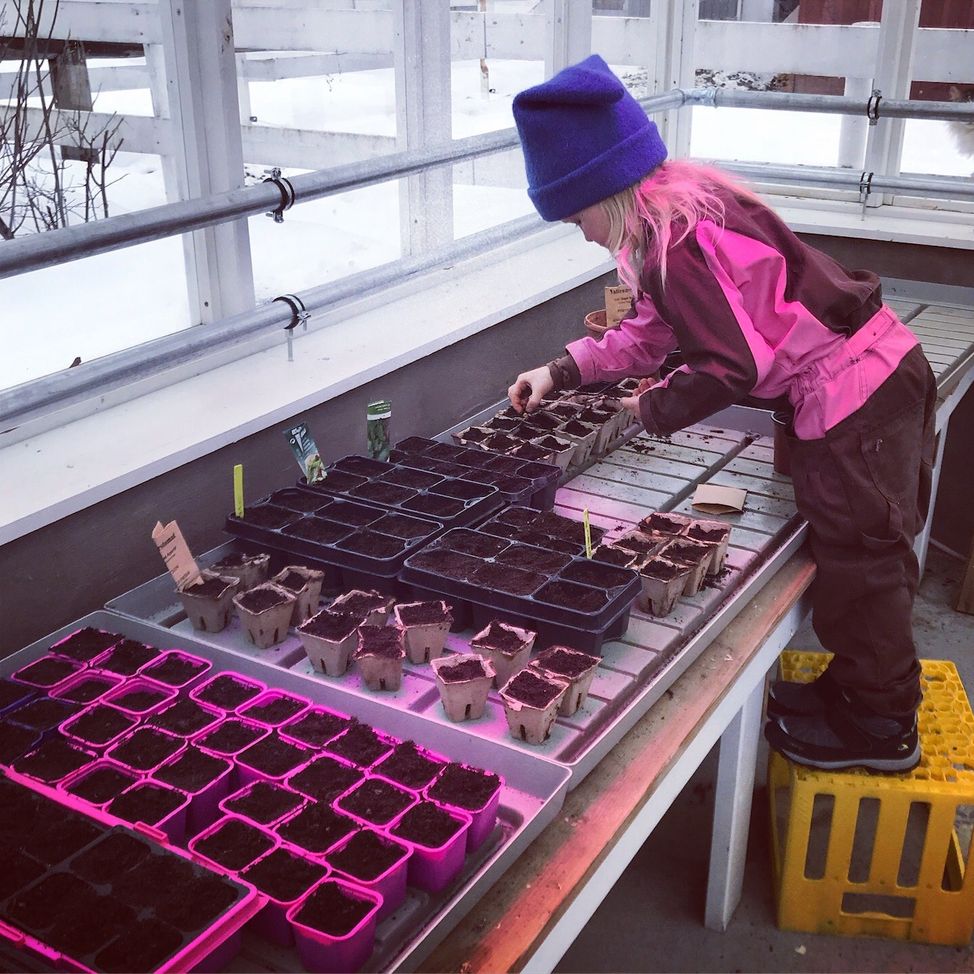 Liv is preparing for the seeds.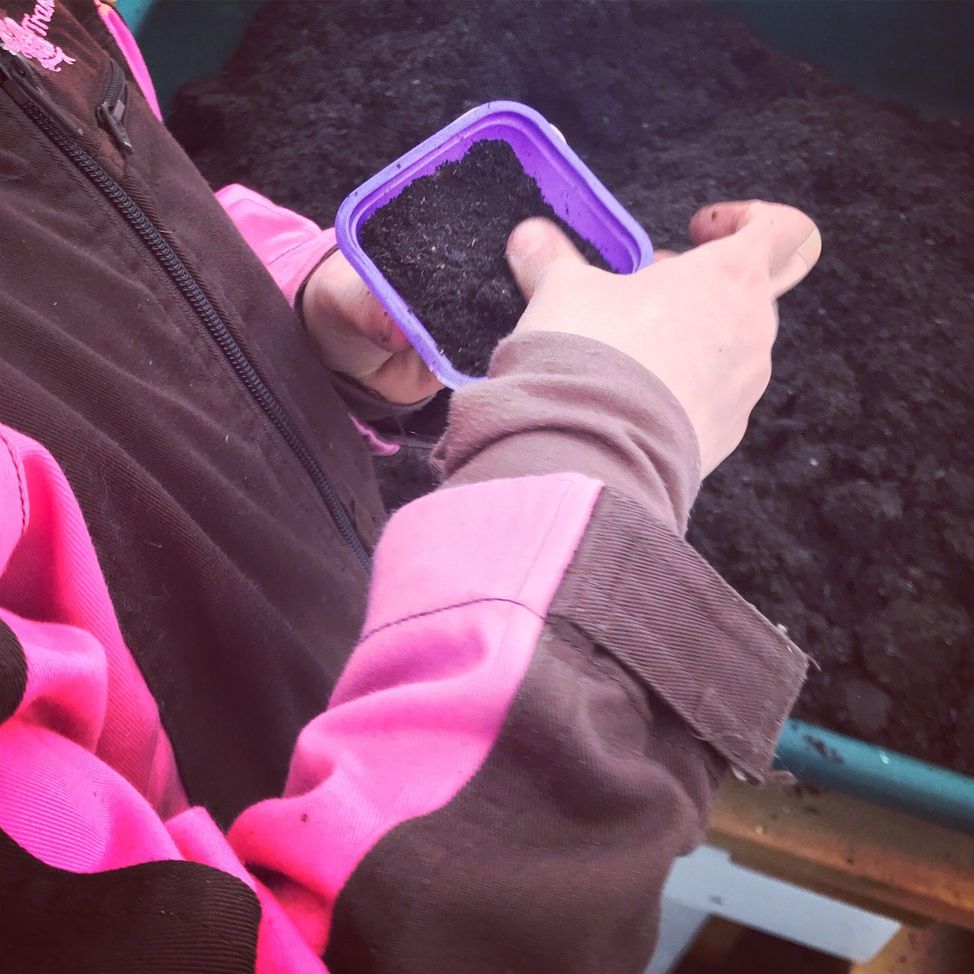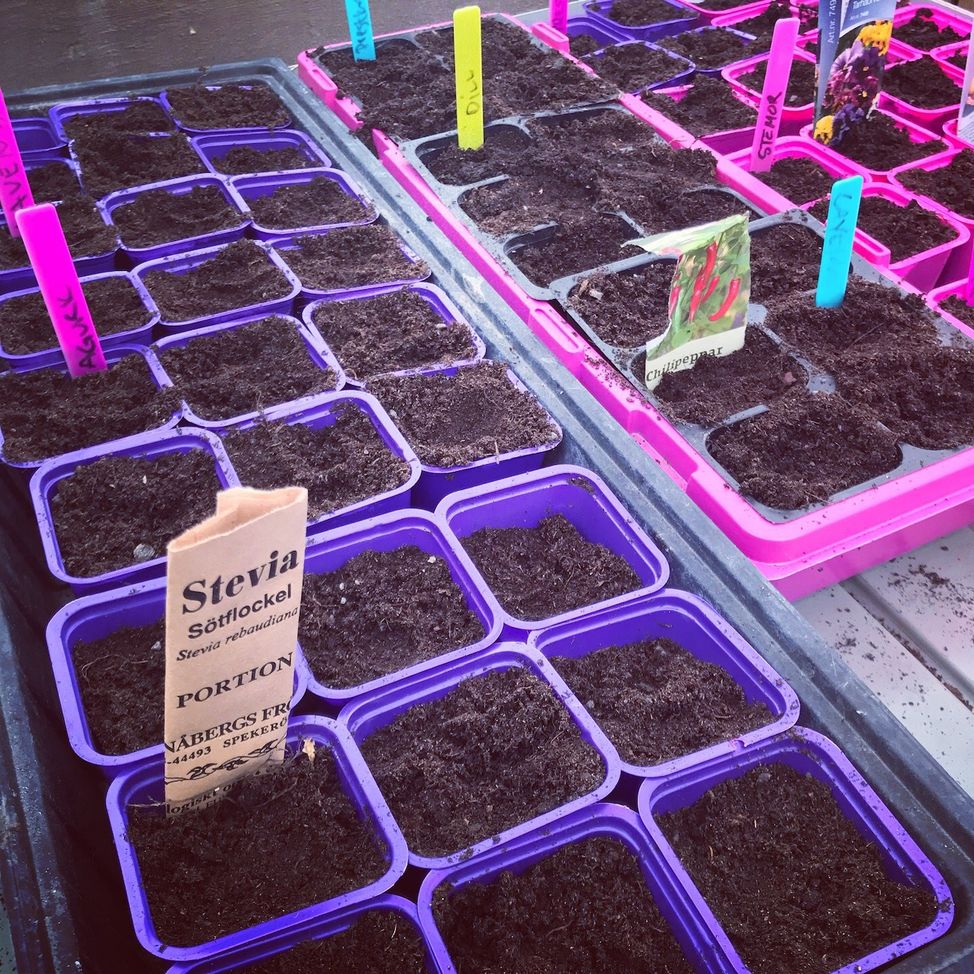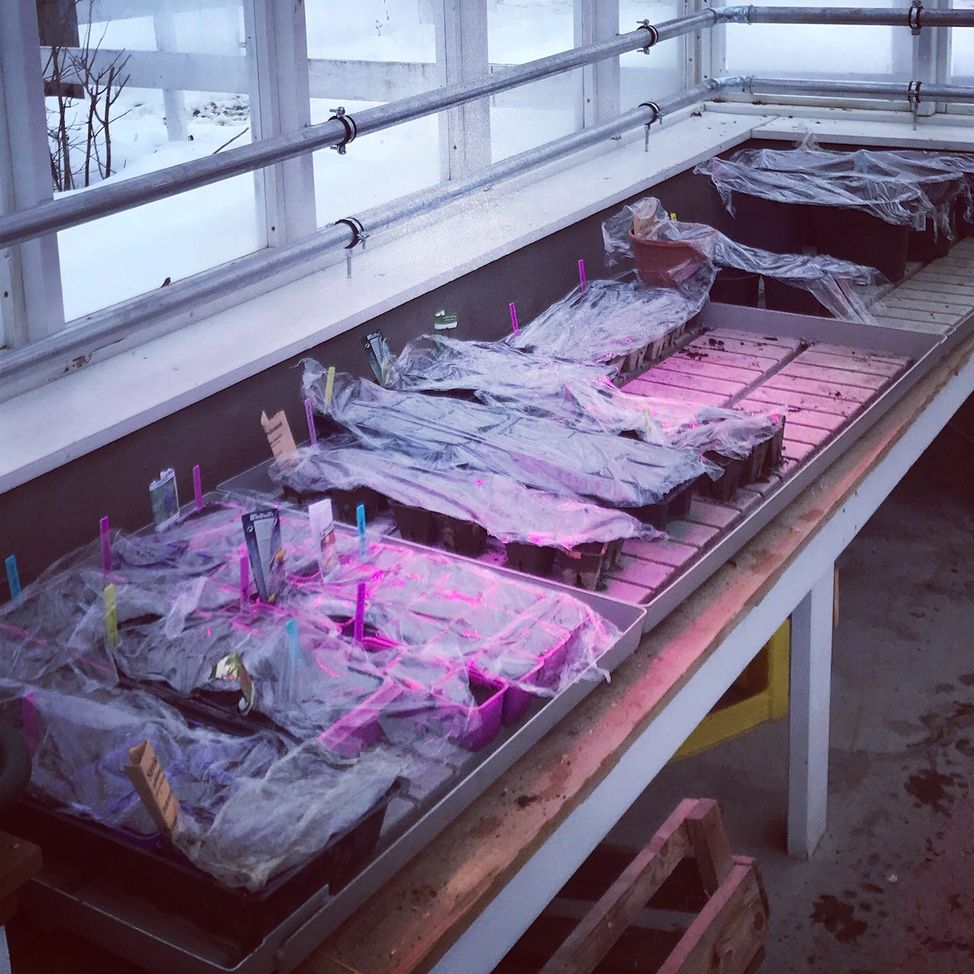 Seeds in the soil, watered, heat on and little cower so it stays moist in this first phase. 
It's coming along fine :)
We have replanted once in this old flower pots.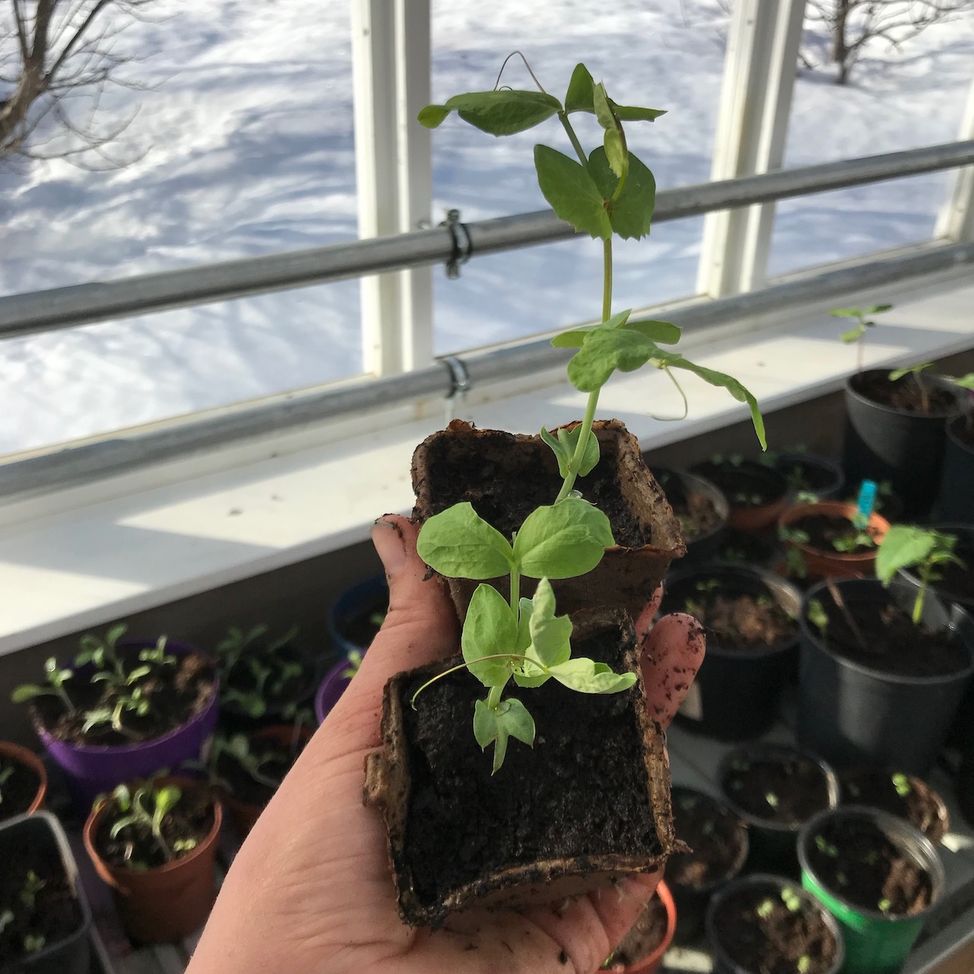 Have you started yet? :)