Catching them with my camera
I get really fascinated by the shapes and forms in the snow-covered trees, and sometimes comes in the shapes of the trolls from the fairytales. One day when we went to the mountain, it looked like it was gonna be an amazing sunset, and I decided to WALK UP the whole downhill ski slopes, to get some sunset pictures of the troll-shaped trees. Troll hunting with my camera if you will. Well, the idea was okay in itself, and yes the pictures turned out good, but walking/running up the whole hill just to snap some shoots? phew, it was pretty exhausting, I´ll tell you that. But what one does not do for photography of three trolls? :)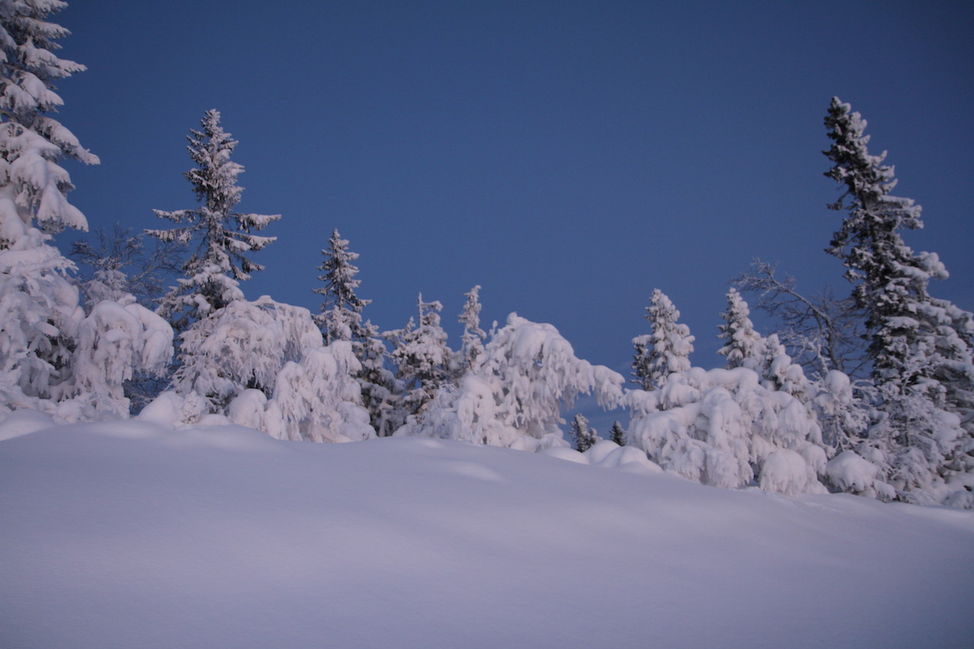 The first one I saw right after leaving the cabin. Look at these? Like "marshmallows" in Disneys Frozen? Really look close, its tree big ones coming out from the sides, and then a little one at the end. wow, pretty cool.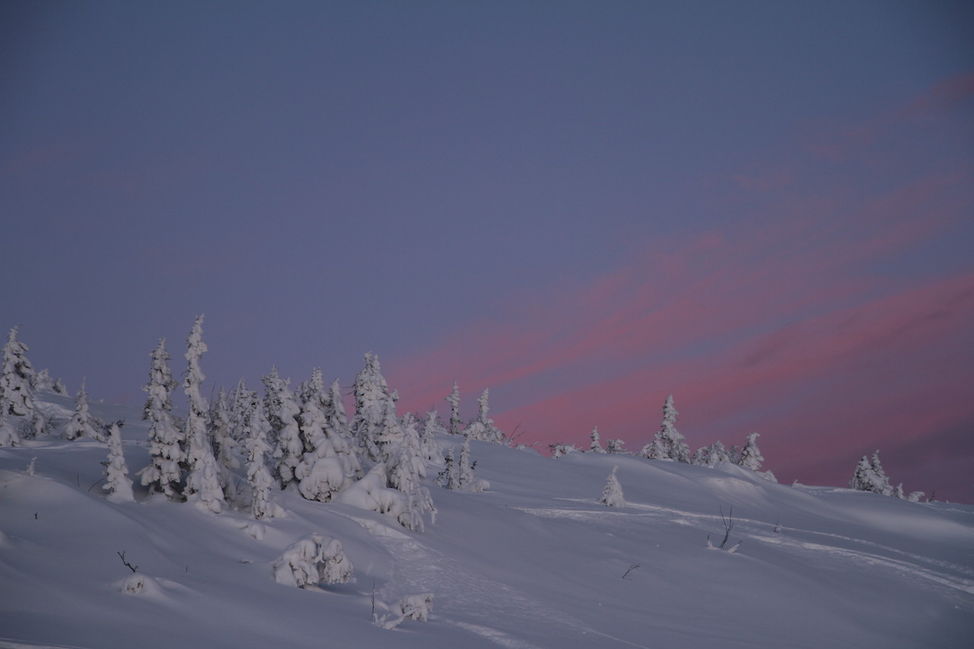 I chased the sun that kept going down behind the mountain, and I climbed higher to catch up.
Look at this! A REAL troll! :D Worth the trip! :D
Beautiful scenery as I went back down and the lights turned blue.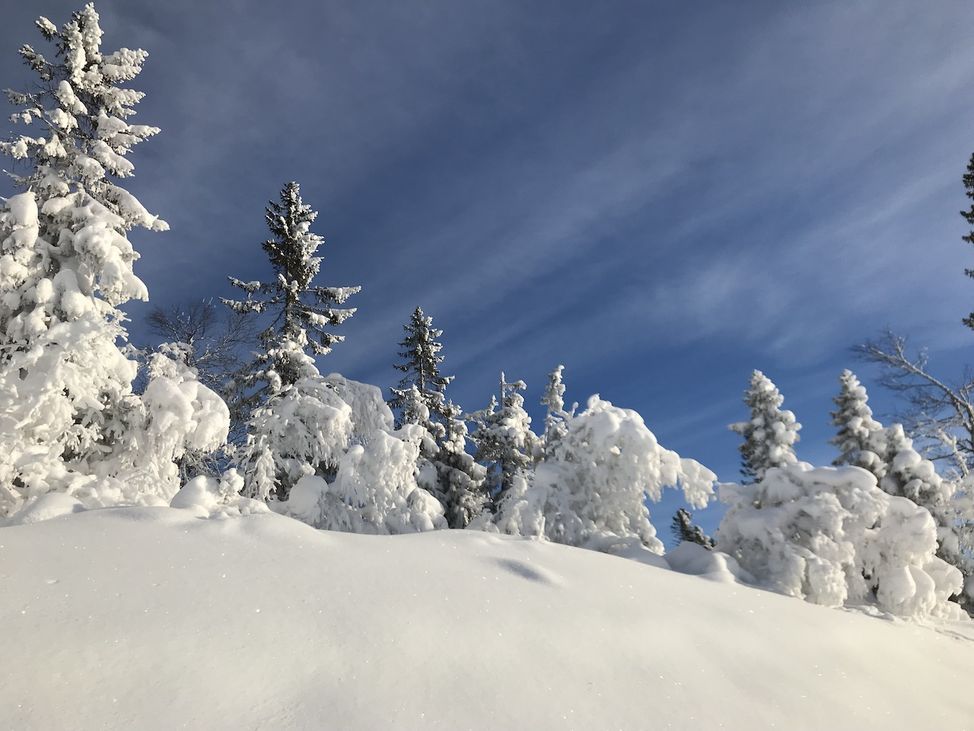 The first trolls in daylight the day after. You see it too huh?