Come join us for our wild, forest lunch!
We have been working around the clock lately and last weekend I really wanted us to just have a chill day. Nothing is more relaxing than being out in nature, so I told Kristoffer to take out the Primus stove so we could make pancakes in the forest!
I found a new type of pancake recipe that one of my Norwegian partners have posted on their webpage, and got the ingredients together. The eggs you see are from our own brand Eventyrsmak which means Fairytale food.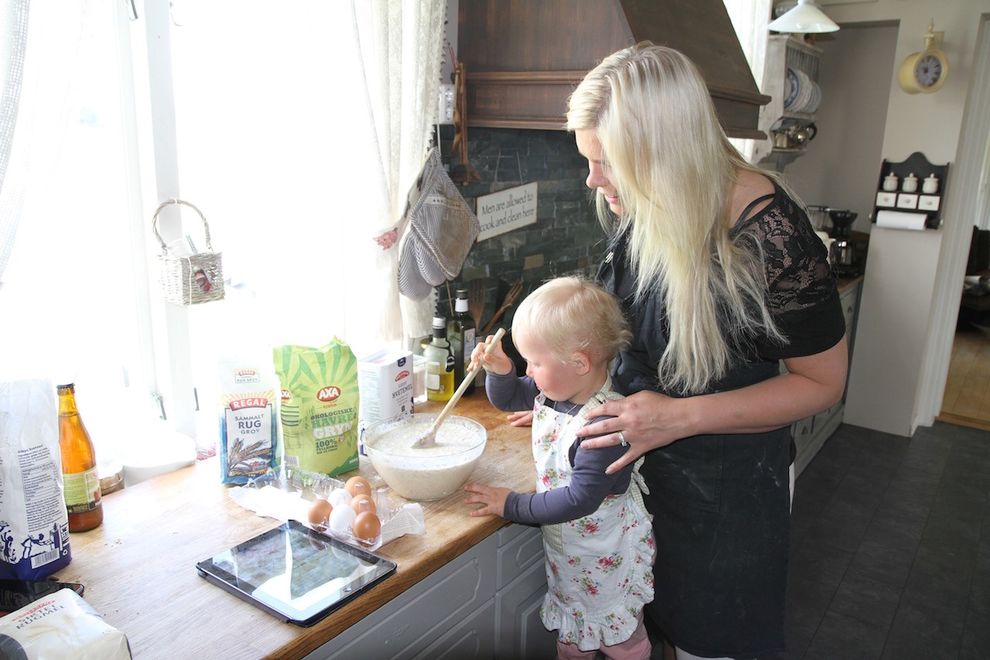 Liv is quite the helper, and today was no different! She helps me pour and stir after I have measured :) And she gets really mad if she is not included!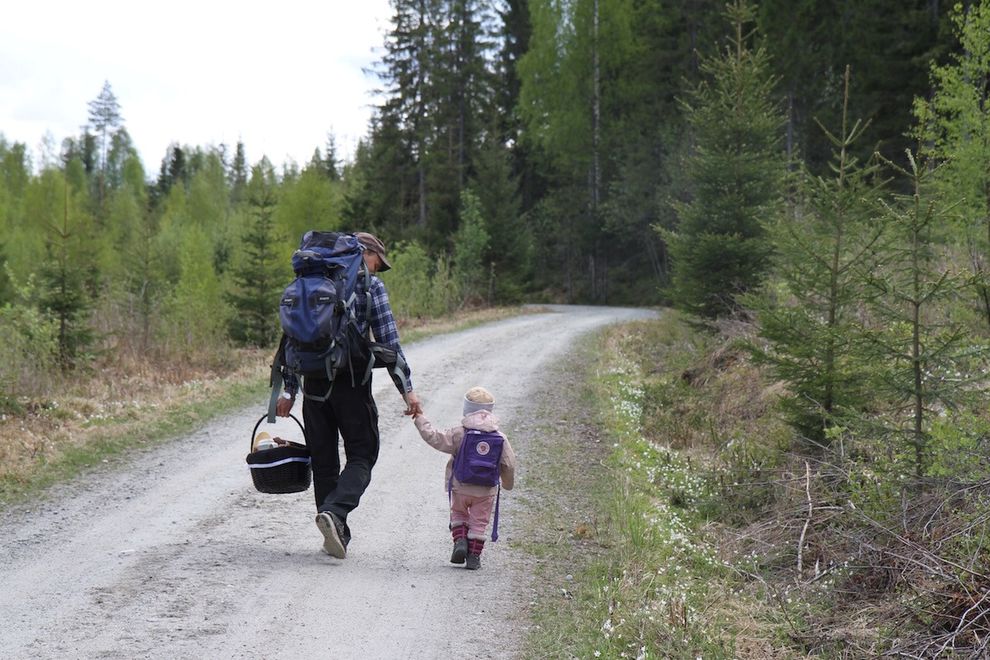 Kristoffer and Liv ready to find a good spot for us.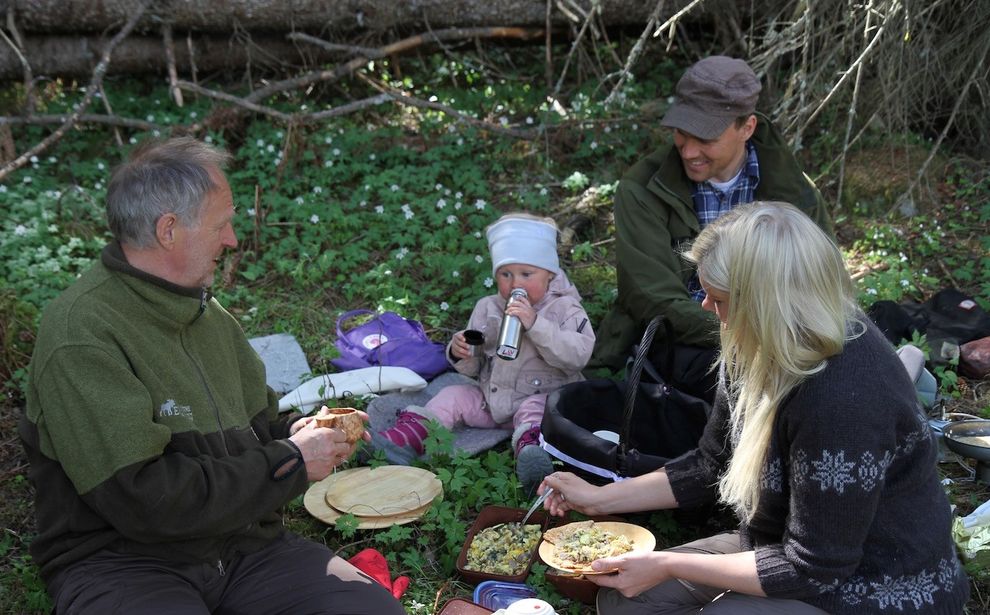 We had invited my dad and brother Knut also, and we found a spot with a lot of the white wild flowers we call Hvitveis.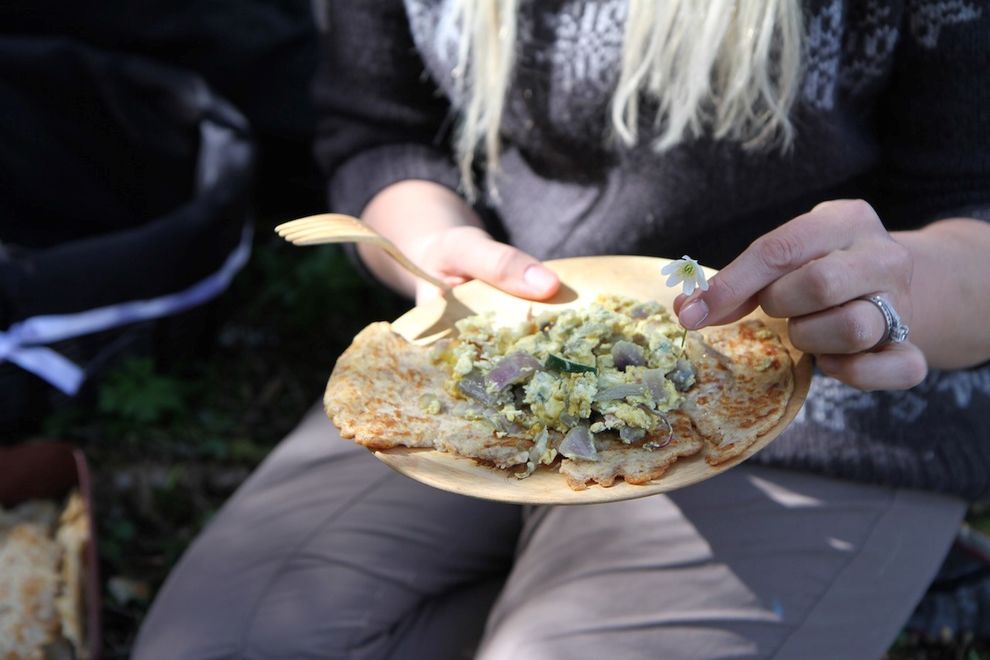 Look at this - dinner pancakes with omeletts! :)
After a while we all realized how exhausted we were, and you may know the feeling of being overly tired?
He he.. Well Kristoffer started flipping pancakes like a pro and we all laughed like it was the funniest thing in the world! Ha ha. It was hilarious!
Pancakes in the making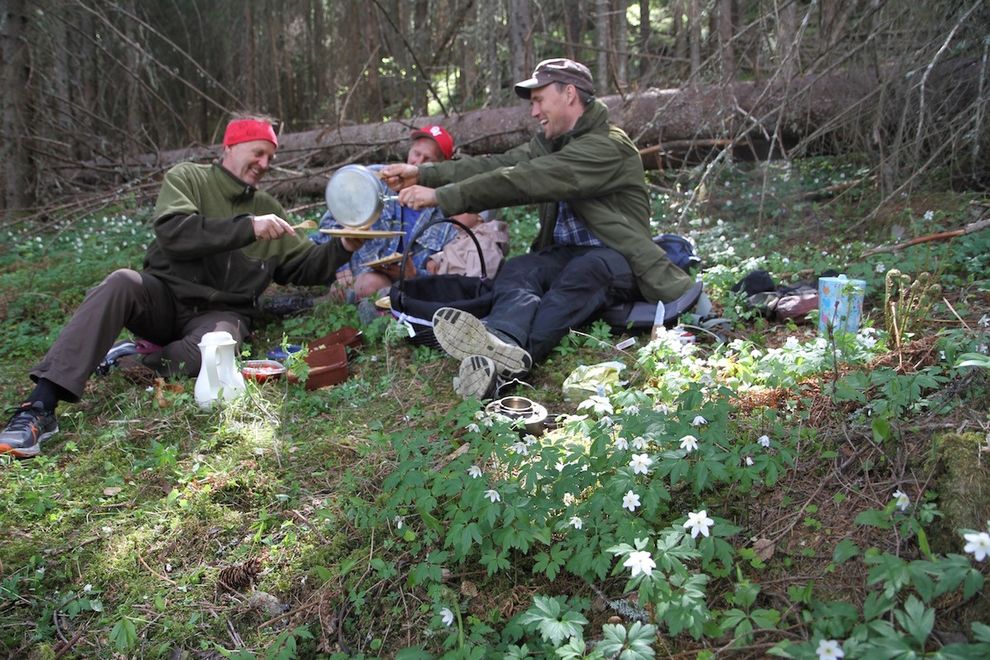 Good vibes in the forest!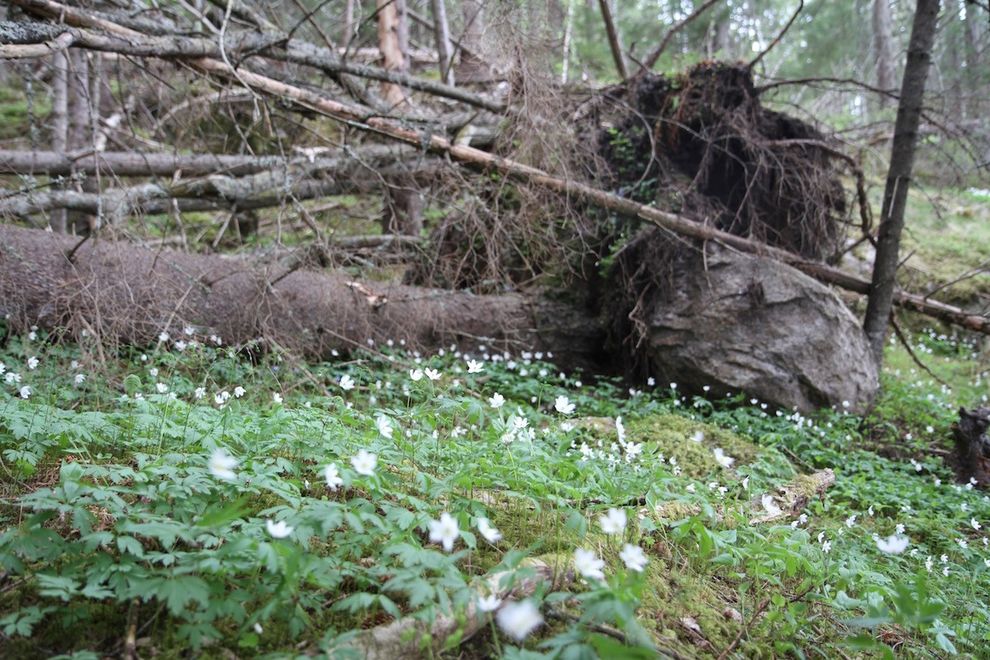 The white wild flowers were everywhere! They're just beautiful!
Liv picking flowers for Kristoffer! Very cute! We hung out for a couple of hours and just had a great time.. mmm weekend of feel-good moments! :)