Another fairy tale from our valley!
Once upon a time, there was a young couple wanting to get married... But they were sooooo fond of the outdoors, hunting and fishing, that they could not set a date for their wedding. But then, my very own project, The Wedding Village, decided to take a new member into its exclusive "club" - a hunting and fishing center. When the good news arrived to the young couple, they wanted to have an outdoors, nature wedding immediately. That very day, to be excact!
The wildlife center lies door - to - door with a bear park, so the bride wanted to ride a bear to her wedding, like in the fairy tales.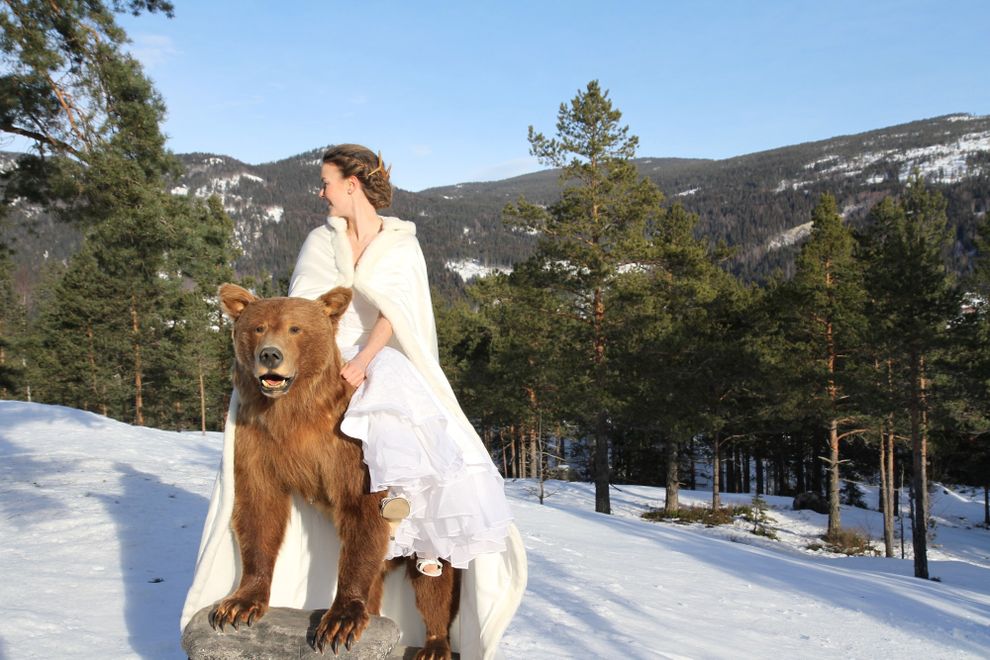 The beautiful brown bear was fine with that plan. By the way - check out her hair!! I love it! :D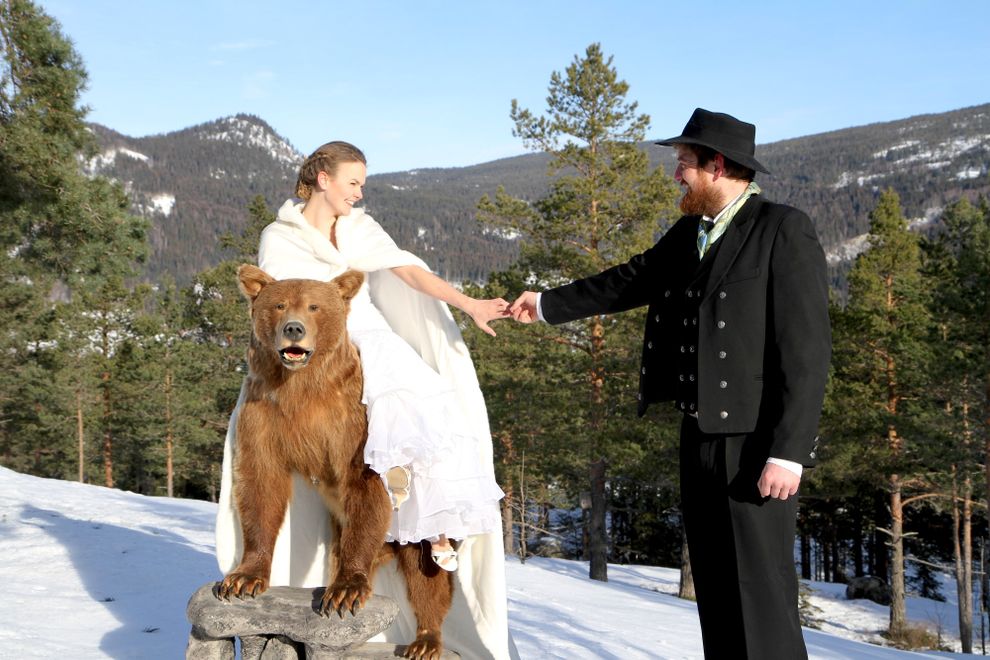 She arrived to her groom in the wilderness and he was happy to see her.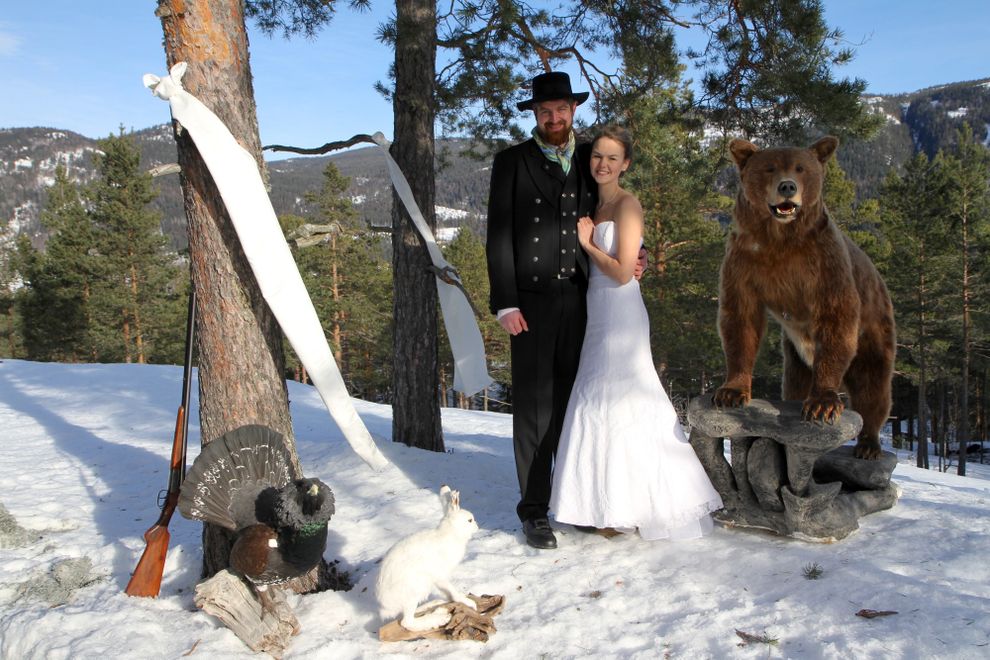 A bird, a wild rabbit and the bear wanted to be there for the ceremony.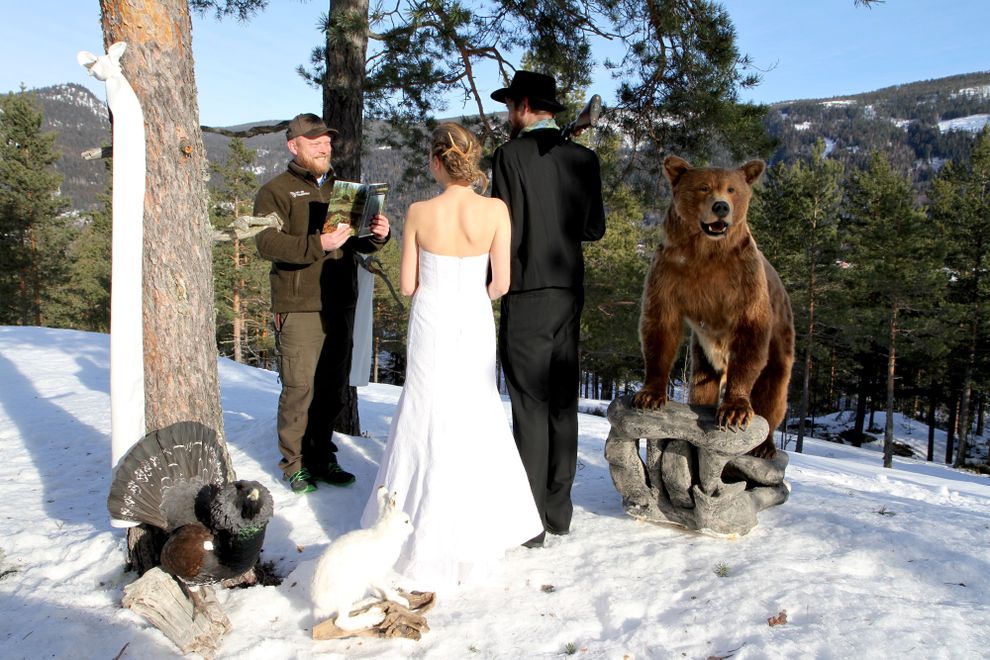 A wilderness man said he´d do them the honour, and wedded them right then and there, in the animals' presence.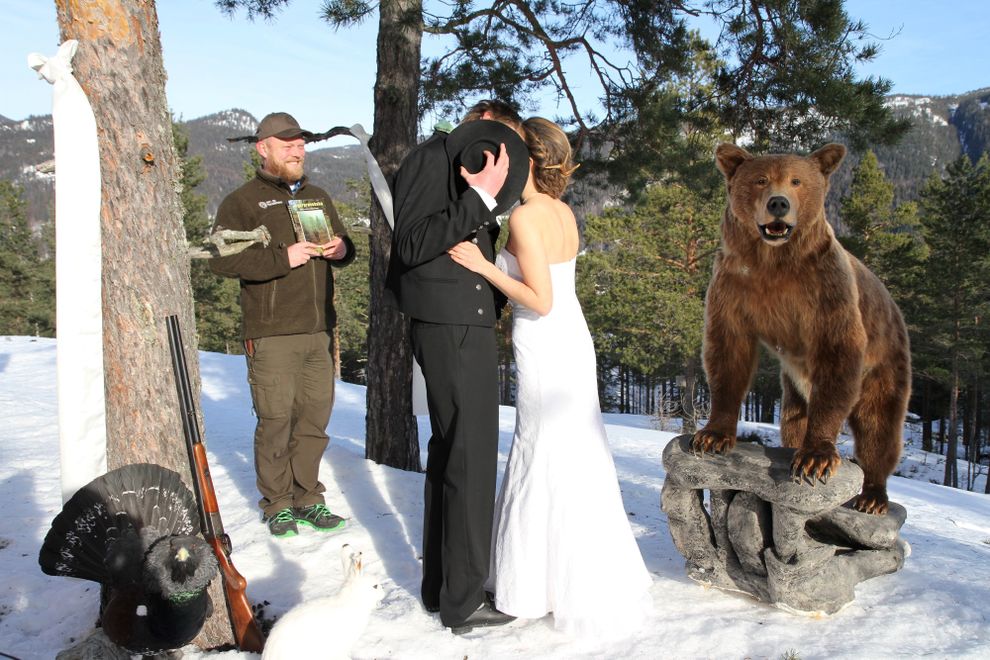 You may now kiss the bride, he said to the groom - who was not hard to ask!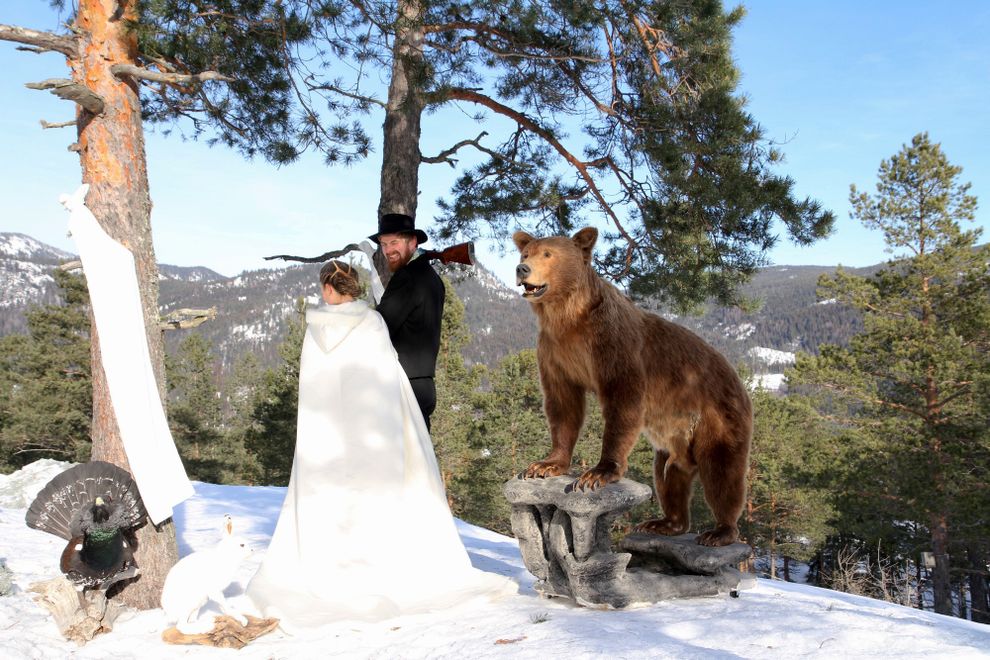 Look how happy the groom is to combine his love for the outdoors and their wedding! :D
Here in the Wedding Village, you can do it, too! :D
And if this story is not entirely true, it's very well pretended....but it looks like they'll live happily ever after ;) 
PS- These are promo pictures I took yesterday for my project "the Wedding Village". Cool, huh? :D